Keep up with the latest hiring trends!
/
/

10 Reasons Why Your Job Offers Are Being Rejected
10 Reasons Why Your Job Offers Are Being Rejected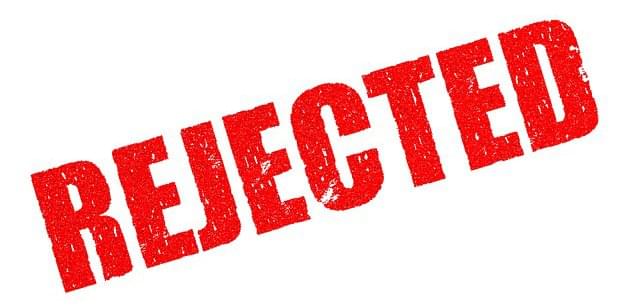 Winter is far from creeping in. It's here, it's cold and the new year signifies a time of change. Workers across the country, despite the current financial turmoil, will be looking for new opportunities over the holiday season. Yet many recruiters are still struggling to fill vacancies, or suffering from rejections at a depressing rate. It's this reason, Lizzi Hart of the Graduate Recruitment Bureau thought to outline 10 reasons why your job offers are being rejected.
1. Better offer from elsewhere
This is our first instance where you as a recruiter (internal or agency), need to have sussed out the candidate's current situation before the offer stage. If you're not asking whether they're involved in any other processes, then what are you doing? Finding out more about these other processes, you will be able to learn more about their true motivations: whether they're solely interested in your industry/role, and whether your salary offer is competitive enough. If they are honest, you are able to enter the offer stage a little more prepared to fight it out. If you suspect they're not being entirely upfront, read more about spotting candidate lies during the interview process. 
2. Counter offer from current employer
They might have been offered a better package by their current employer, which for many reasons, namely ease and comfort, means they will often accept. Resourcing Manager at Cortex IT Recruitment, Darren Avery, suggests that "the usual riposte is that your current employer has taken you resigning to see your true worth." When a lack of money is the reason for looking elsewhere in the first place, candidates will likely accept and stay where they are (depending on the renegotiation package). But be wary, as a Guardian article points out, "more than 60% of UK-based employees who accept a counter offer end up leaving the organisation in question within six months anyway".
3. The salary isn't enough
This always needs investigation early in the process.  Make sure you can establish the minimum salary they would accept the role for, and ensure sure you can offer more than this. If not, there is no point continuing. Steve Agace, Director of Graduate Recruitment at GRB, explains that "the amount you exceed the minimum salary by is the "margin of excitement". Keep trial closing at the minimum, then you protect your margin all the way through the process, and you can then offer more than their baseline."
4. You're not selling yourselves
So your interviewee is expected to turn up on time, be well dressed, and come in prepared. But what about you, the interviewers? You should be tough, willing to get the answers that you need, whilst also trying to build rapport and promote the role and company. Easy enough, right?
"I think that's one that clients often forget – that it's a two way process all the way through" explains Emma Hawksworth of Metrica Recruitment. Sara Walker, Managing Consultant at GRB agrees, adding that "It's really important for employers to sell their business and provide candidates with a positive experience throughout the recruitment process. Bright graduates, for example, are massively in demand so are often involved in several processes."
5. Cold feet for relocation
Hester and James at GRB have both had graduate candidates who have rejected offers due to becoming "suddenly terrified about relocating." But how do you remedy this? Unfortunately, it's a matter of keeping the candidate warm throughout the process rather than assuming the idea of relocation you mention at the beginning of the process is still on the cards. Plus, the more experienced a candidate, the less likely they are to uproot their life. Speak to them about the area, the commute, and ask who they will know nearby, and have they been actively searching for a new place to live. Who will they be living with? Does it sound permanent, or do they seem to be flaking away from this commitment? Ensure you are doing your best to sustain the interest and excitement they initially expressed about the job right up until their start date.
[cta-blog]
6. They aren't actually committed
Especially true for experienced candidates, Agace suggests that "sometimes, entering the job market is more of a vanity project.  It's more a question of could you get the job if you went for it, rather than would you want the job if you got it. Think Donald Trump. He's a rejected offer in the making!"  The only way to test a candidate's commitment is to really push hard on whether they are actually interested from the very beginning. Lack of commitment is also demonstrated by their actions during the process, such as being unresponsive, flaking out of interviews, or simply playing hard to get.
7. Taking too long
Applicable to both experienced and graduate recruitment processes, Steve Agace explains that: "Many people think that the graduate market is a slow moving beast. In fact, the opposite is often true, especially when you consider direct entry roles. When candidates come on to the market they don't have the ties that those of us with full-time jobs have. They are footloose, fancy free and immediately available to start work. Don't underestimate the need to make decisions and offer quickly, because if you snooze, you will probably lose."
Reducing time to hire can be tricky when so many employees' input is required, but there are ways around this. Make sure the candidate's experiences with your company are positive and honest, meaning outlining the full process early on, giving approximate timescales and also providing feedback. Sara Walker explains that "a lot of candidates we work with say that they don't hear feedback, even at latter stages of processes" and it is therefore the agency that has to chase the company up further down the line, when feedback is the last thing on a hiring manager's mind.
8. Complacency
Whilst on the subject of timescales, Steve also points out that complacency with graduate recruiters can often mean trouble. For example: failure to protect your graduate September starters.
"So you run your assessment day in February, make your offers and sit pretty knowing that you have hired your full complement of autumn graduates. Wrong! In the meantime, other companies are knocking on the door. They lurk in lecture halls, careers fairs, on LinkedIn and in email.  If you ignore your new starters they may well renege on your offer." But how do you keep your candidates loyal in the meantime? "Make them feel loved through 'keep warm' activity" says Steve. "Get them to your summer party, indulge them with company drinks and send them champagne to congratulate them on that 2:1."
9. Unrealistic expectations
Steve encourages companies to be a bit more open minded with who they consider for a role. For example, "everyone wants a graduate from a top ten university with AAA at A level, but is that realistically what you need for your role/company?  If you only consider the crème de la crème you are in danger of fishing in a very competitive pool and are likely to be gazumped." By solely searching in the 'best' talent pool, you are competing for the candidates, and not the other way round. So if you're struggling to fill your vacancy, try widening your search: "there are plenty of graduates out there from lesser universities who have great skills and life experience."
10. External influencers
"I had a candidate reject an offer last year as his 'mentor' said it wasn't a good industry" – Sara Walker, Digital Analytics at GRB.
"One candidate recently rejected an offer because their dad didn't think it was a good idea" – Gina Cluett, Rec2Rec at GRB.
To combat this, make sure you know early on who the major influencers of this candidate are. Do they live at home still? Are they living with a partner, and will the partner be able to relocate with them? If you get to the stage where you're worried that these influencers might, well, influence the candidate, be sure to use assumptive closes at offer stage, such as "your family must think this is great news!"
Find out how the likes of IBM, IKEA and Siemens
drive hiring excellence with SocialTalent
---