19 Inspirational Quotes for Recruiters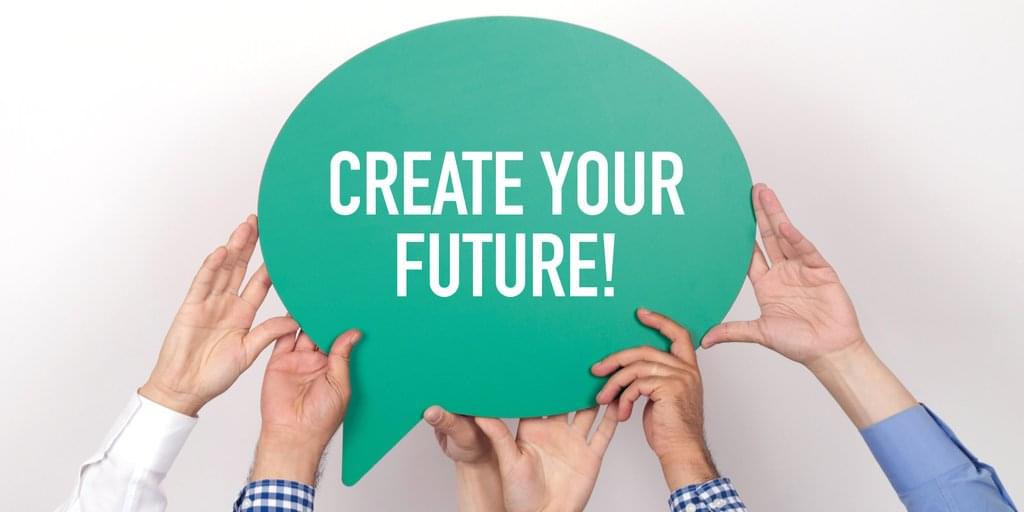 January: a time for self-reflection, for bettering, for trying new things. Here's 19 inspirational quotes to focus your goals for 2016.
1. "In recruiting, there are no good or bad experiences – just learning experiences!!"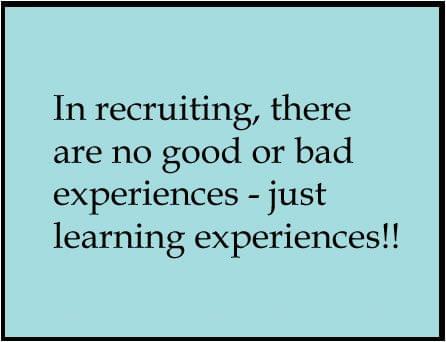 2. "Recruiting should be viewed as business partner, someone who is critical to the success of the business."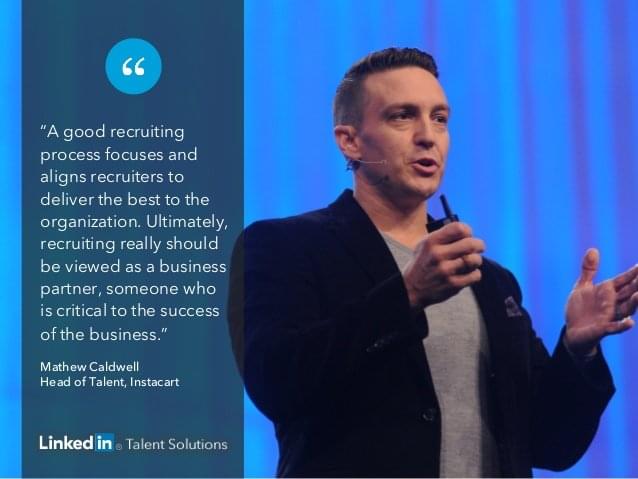 3. "You're not just recruiting employees, but are sowing the seeds of your reputation."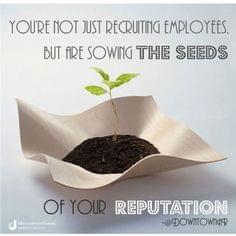 4. "The goal of your social channels is to build community, and you do that by providing value."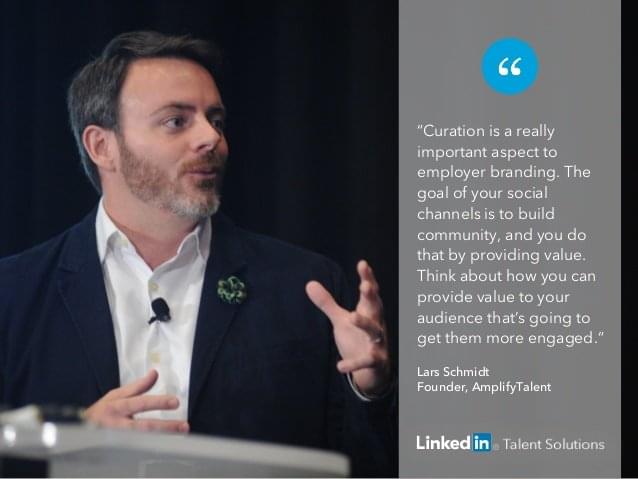 5. "If you think it's expensive to hire a professional, wait until you hire and amateur."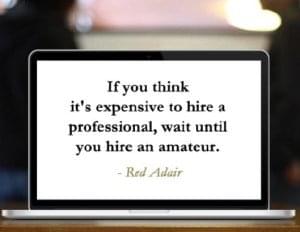 6. "Engagement has to be human, because people trust people more than brands."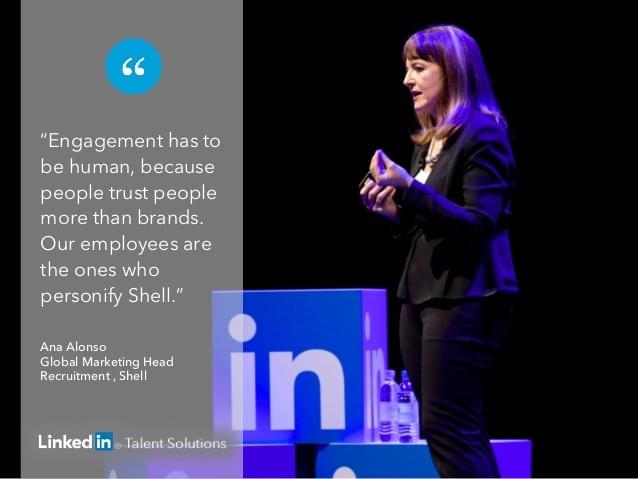 7. "Time spent on hiring, is time well spent."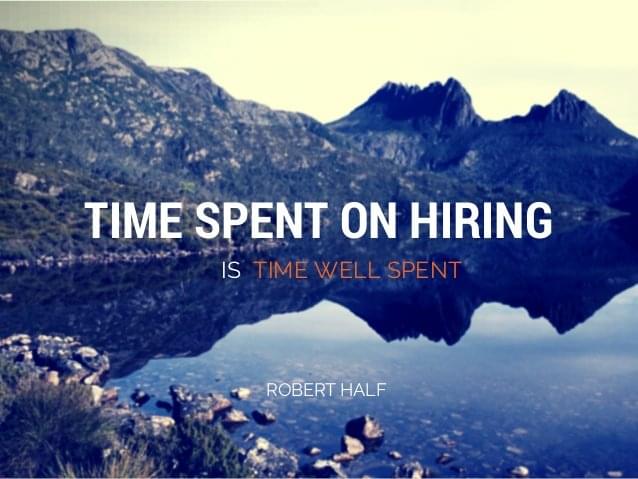 8. "Sourcing and finding people is the most important. You can't recruit, message, or network with someone you haven't found."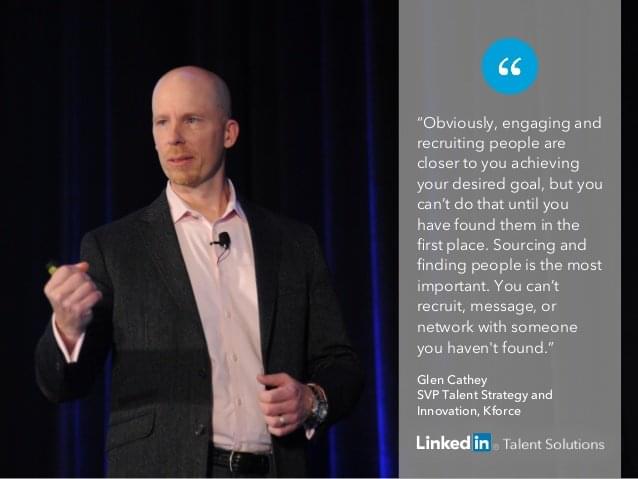 9. "Hire character. Train skill."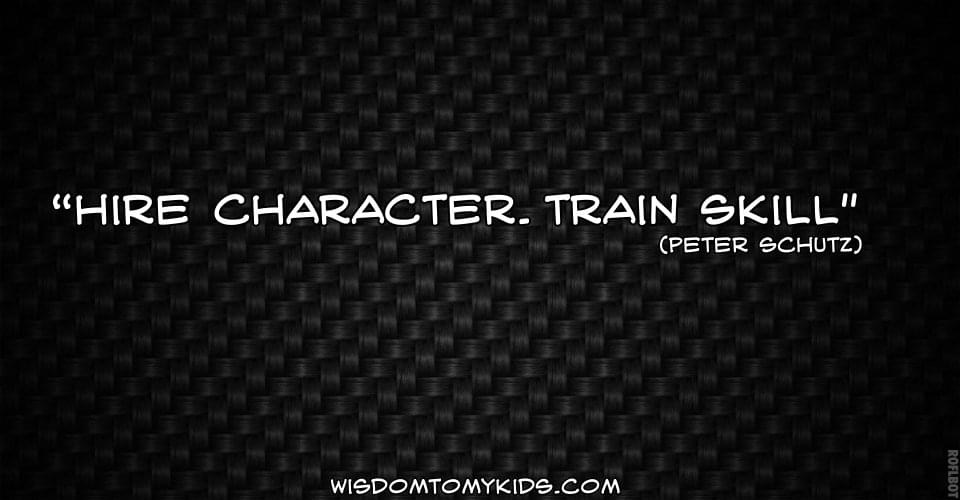 10. "Diversity is imperative because it's critical for our economy and talent pipeline."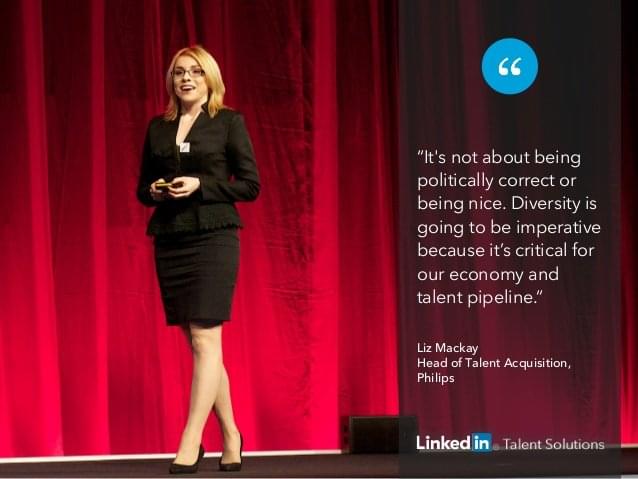 11. "Make me feel important."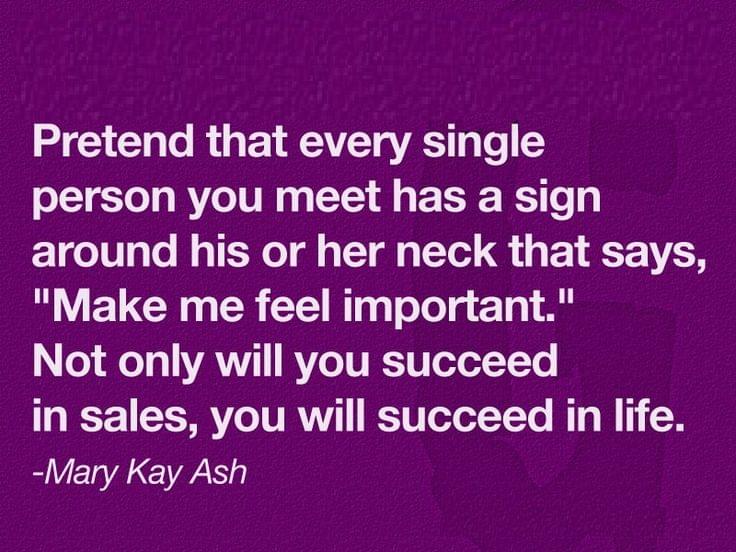 12. "We can raise the talent bar, but you have to do something different. You can't do what you are currently doing today."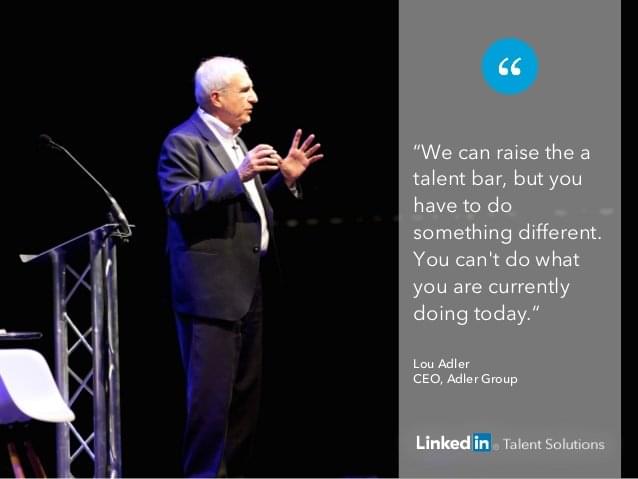 13. "The harder you work, the luckier you get."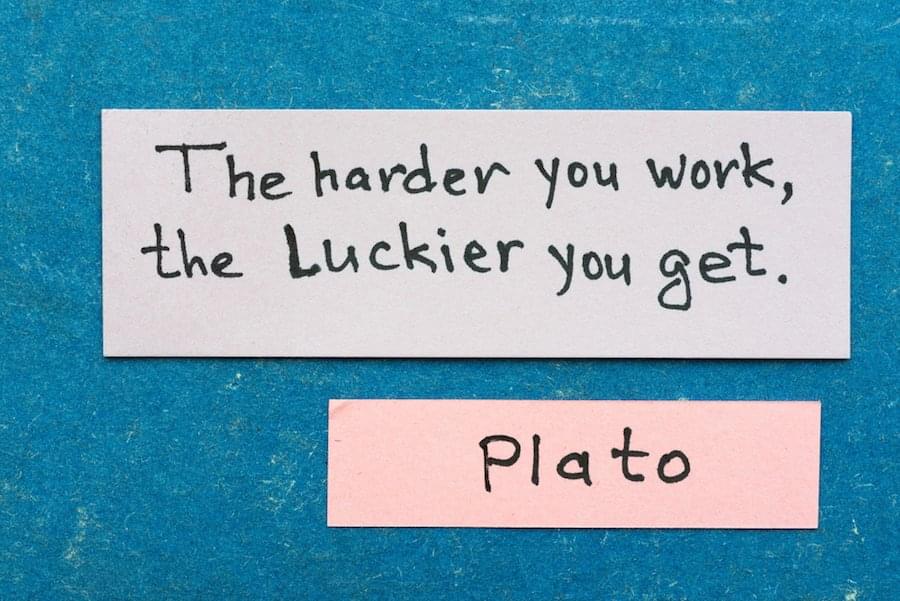 14. "Tell talent about the people behind your products."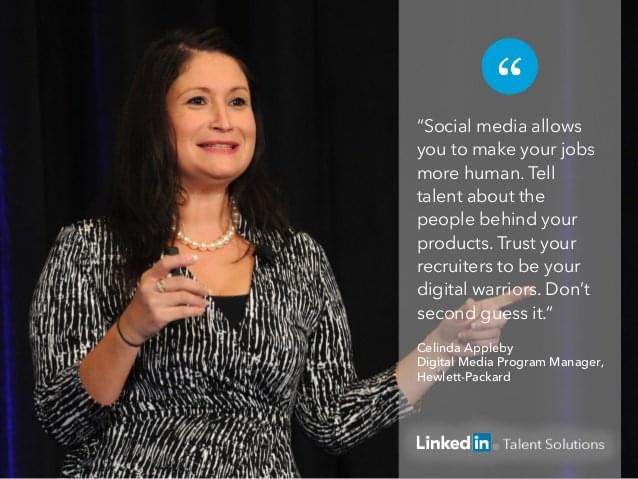 15. "As with a pair of child's shoes, it's always best to find new employees with room to grow into."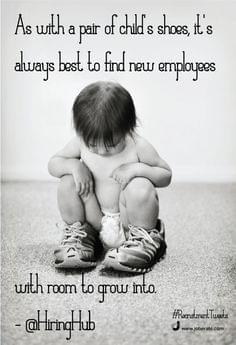 16. "It's also important to be objective and make an unbiased hiring decision."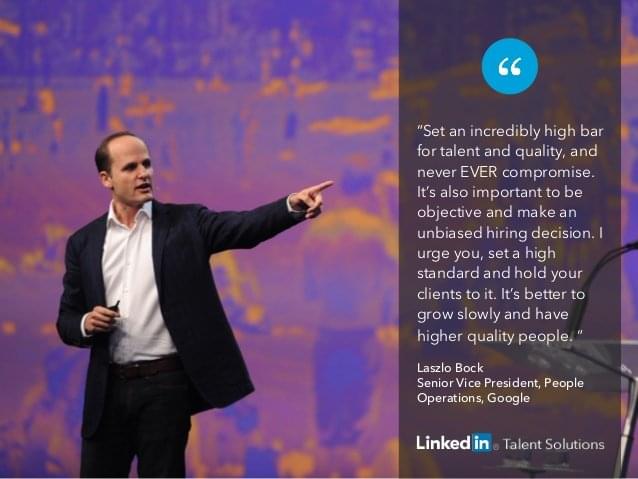 17. "If you find someone who's great, don't wait until there's a job opening – send [them] to me."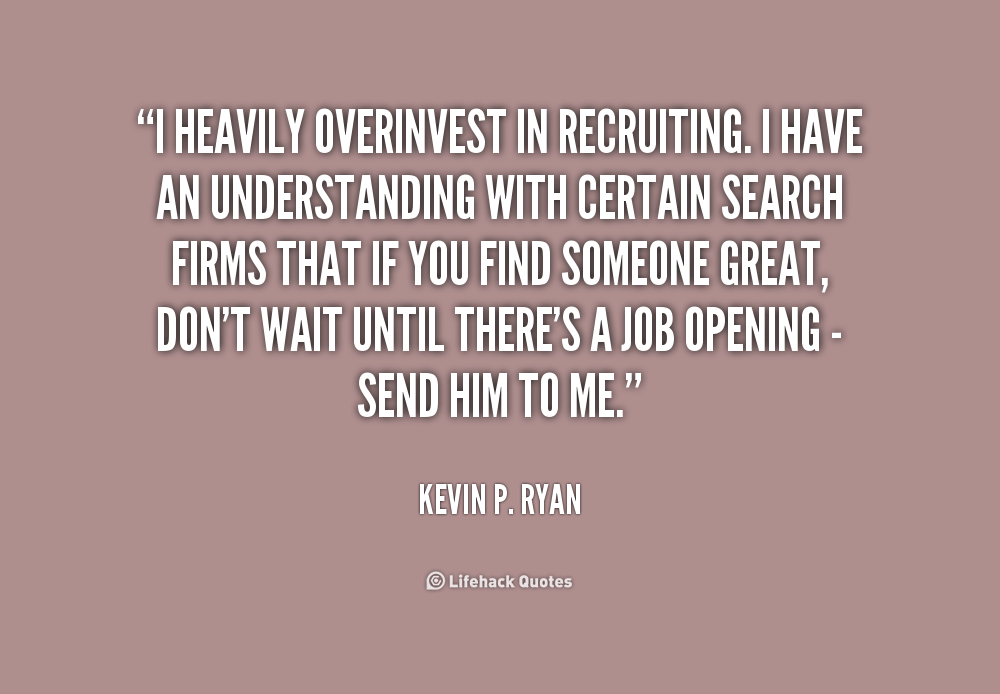 18. "Pick up the phone and talk to the candidate."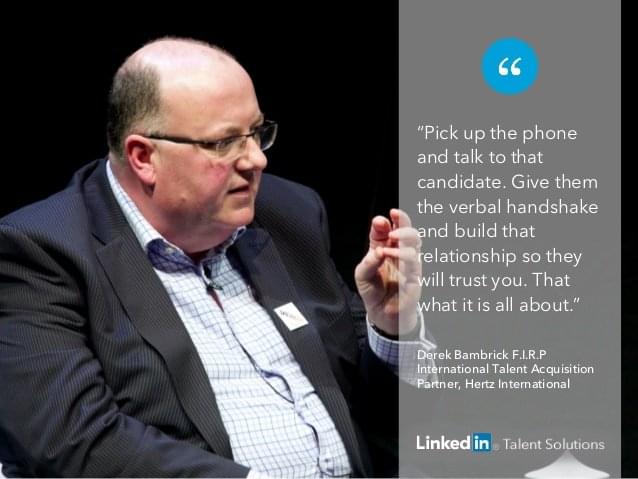 19. "We are what we repeatedly do. Excellence then, is not an act, but a habit."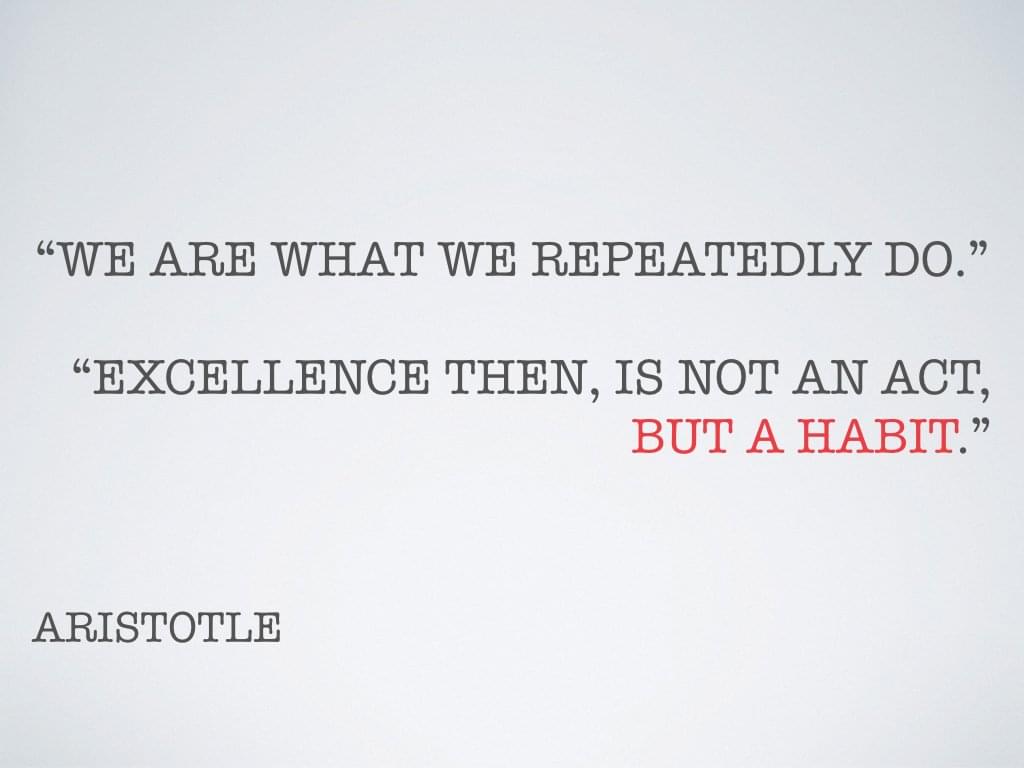 Want to keep up to date?
Join our 75,000+ subscribers who do!