Keep up with the latest hiring trends!
/
/

2018: The Biggest Stories Of The Year
2018: The Biggest Stories Of The Year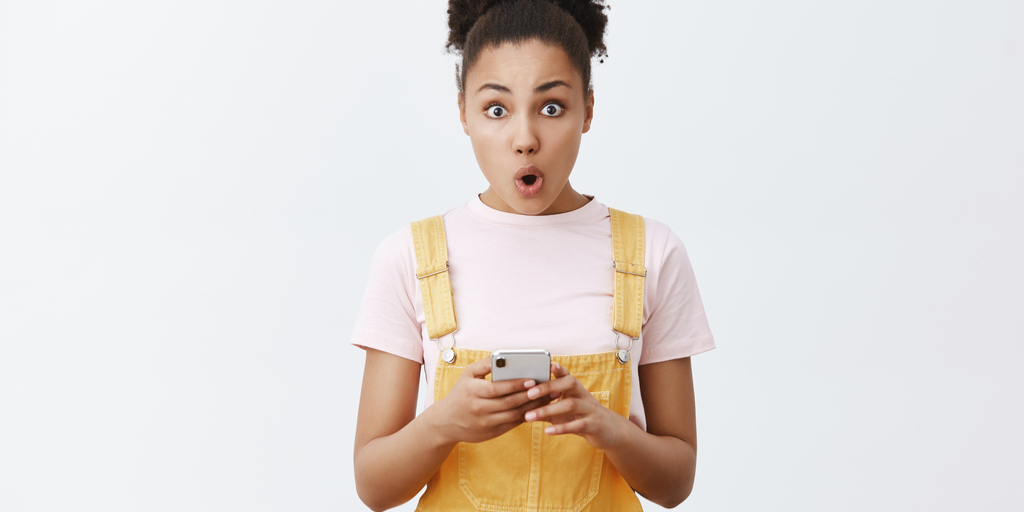 As the year draws to a close, it's hard to believe that so much has happened in the worlds of recruitment, hiring and tech. In the interest of reflection, check out some of the biggest stories of the year, reported by SocialTalent every Friday.
Vodafone Embrace Inclusivity
One in three LGBTQ+ people goes back in the closet when they begin their first job. Vodafone is launching a new programme to help with recruiting and retaining LGBTQ+ candidates. Including inclusive messaging on job adverts a refreshed Code of Conduct and a toolkit for managers to create an LGBTQ+ inclusive workplace.
EY Embarks on a Major Recruitment Drive
Consultancy firm EY is embarking on a major recruitment drive in Ireland. The firm is set to recruit 215 experienced hires and 305 graduates in total. Taoiseach Leo Varadkar praised the decision, stating that 'the opportunity that EY provides candidates to base themselves in Ireland while gaining international experience through their global network is vitally important for Ireland Inc'. The new hires will work on major projects across PLCs, entrepreneurial organisations, as well as in the public sector.
How do we prepare for the next industrial revolution?
The next industrial revolution is coming, according to Siemens' Joe Kaeser. But where does that leave workers? The next decade will see electric cars replace combustion engines, leading to a certain decline in industry jobs.
'The social and economic impact of digitalisation is going to be massive. The least efficient part of the value chain, the middleman, will be cut out…', the CEO stated.
Siemens have responded to this shift by spending €500m a year on retraining and qualifications.
Google Announce a New Recruiting Tool
Good news! Google's recruitment tool will meet the unique needs of candidates. The tech giant has teamed up with LinkedIn, Glassdoor and others to bring a more well-rounded experience to job seekers.
Saving jobs, applying, and searching will all be made easier and the tool will even estimate the potential commute!
The 5 most difficult to fill roles in 2018
Career site Careercast has outlined the most difficult to fill roles in the United States in 2018, and there isn't much surprise here. Roles in cybersecurity, specifically information security analytics, have proven to be difficult and occupy the fifth spot on their list. This is followed by home low wages and an increasingly ageing population has made the home help sector a difficult one to navigate for recruiters also.
The top three on the list are occupied by financial analysts (#3) and construction labourers (#2), while the top spot is taken up by app software developers.
Is the difficulty in filling these roles due to a lack of candidates? Or do recruiters and hiring managers need to find new and progressive ways to attract and, just as importantly, retain top talent in these positions?
Microsoft Integrating LinkedIn into Office suite
When Microsoft acquired LinkedIn for $26 billion two years ago the industry was a flurry of guesses as to how the tech giant would put the professional social network to use.
Last year they combined LinkedIn with Microsoft word to create Resume Assistant and this year they've gone a step further in aligning the best of what the two companies have to offer. Microsoft will be integrating LinkedIn into their collection of Office Apps.
According to a report on The Verge:
Outlook will be updated to include information about contacts for calendar appointments and document sharing. Outlook users will soon be able to coauthor documents with LinkedIn contacts in Word, Excel, and PowerPoint, making it a little easier to share documents with friends or coworkers on LinkedIn.

For companies that are dedicated users of Microsoft this could give them a huge boost in terms of collaboration and productivity. We look forward to hearing a few use cases once it's all up and running.
LinkedIn's releases Talent Hub ATS
TalentHub gives talent professionals all the tools they need to be even more effective in the entire hiring process.
LinkedIn's brand new applicant tracking system is built on their newly updated Recruiter platform (more on that later).
Source candidates via Recruiter search, manage your talent pipeline, collect feedback and extend an offer, all within the same platform. It couldn't be easier!
What does this mean?
Talent Hub will tie all of the Recruiter suite products up with a lovely bow to create a complete end to end solution for the hiring process. If you already use the LinkedIn tools this is the perfect addition.
Ok sounds cool, how will it help me do my job?
Now you can tap into LinkedIn's data to get an accurate sense of the available talent pool and to see how candidates are engaging with your company. For instance, recruiters can now show their hiring managers which skill combinations will ensure the strongest hires based on insights through Talent Hub.
This means a more transparent collaboration between recruiters, hiring managers, and anyone else on the hiring team through one shared place for hiring notes and feedback.
It's been quite the year! Why not subscribe to our blog, and check out more about our training below!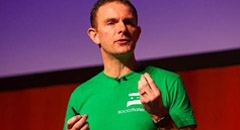 SocialTalent Recruiter Academy
A full library of videos that can help your team transform their hiring process
Find out how the likes of IBM, IKEA and Siemens
drive hiring excellence with SocialTalent
---