Keep up with the latest hiring trends!
/
/

3 Obvious Skills Every Recruiter Should Work On
3 Obvious Skills Every Recruiter Should Work On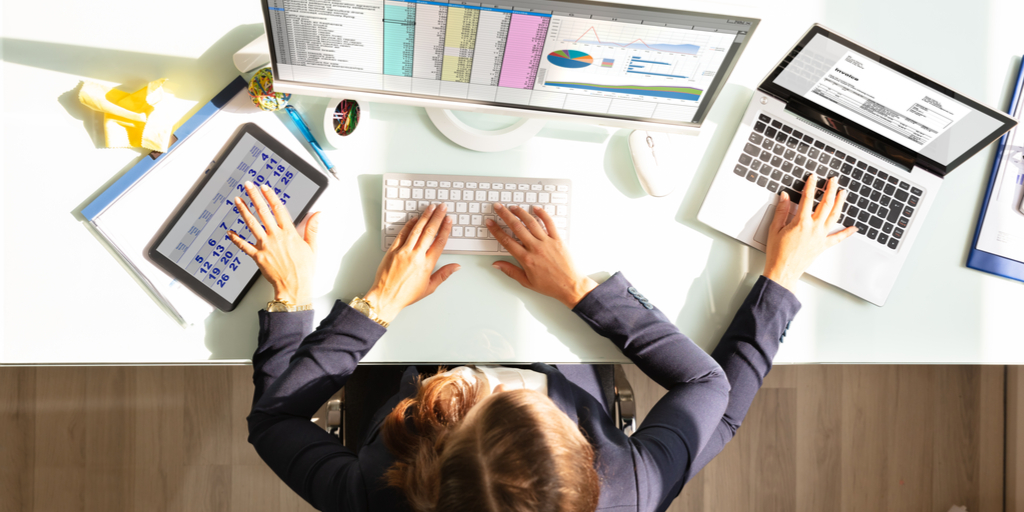 There is a never-ending list of skills that recruiters can work on at all times. How is your phone screening technique? Should you spend some time refining the way you craft Inmail subject lines? We get it, the list is endless. You know you need to work on these "obvious" skills in order to engage with candidates, bill faster and shine brighter than your competitors.
However, there may be a few skills that are slipping under your radar because they don't fall directly into the recruitment bracket. These skills may seem obvious, or perhaps you think of them as "nice-to-haves" but not essential.
The WORST thing you could do is assume that your either born with one of these skills or not. Like anything, some thought and practice will help you get better and better. And as always, we have plenty of resources for you to help you along the way!
1. Copywriting
Copywriting is just a longer way of saying 'writing'. It is the art of creating messages and persuading people to read to the end, perhaps even part with money. It's part of every great advertiser's toolkit and should be high up on every recruiter's list of skills to develop.
Adding extra flair to the way you write could have a massive impact on several areas of your job. The way you engage with passive candidates, write stellar job ads and communicate with hiring managers can all be elevated by honing your copywriting skills.
Copywriting is the skill of being able to think like a marketer. Spending time practising adding a little oomph to the way you write will help you shine like a beacon from the mire of LinkedIn and open up conversations with candidates and clients alike.
Mitch Sullivan's copywriting training for recruiters comes highly recommended. However, if you are new to the idea of copywriting any decent marketing blog will have all the principles you need to follow.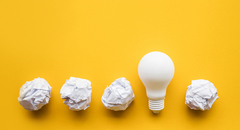 DOWNLOAD YOUR FREE GUIDE
Recruiter's Guide to Career Development
2. Presenting
Have you ever had all the knowledge and information in your head but felt that you failed to impress a candidate when pitching a position? Or perhaps your hiring manager didn't fall in love with your candidate shortlist, even though you know they're all superstars?
This isn't down to your lack of skills as a recruiter- but they way you present your work.
Some people love public speaking, standing up in front of a crowd and presenting their thoughts. Those people are aliens. For the rest of us, it's a very real fear. But thankfully one that we can work on.
The basics of presenting are easy to list, but trickier to perfect. Delivery is key. You have all of the information, now you need to portray it with confidence. Start by considering your body language and tone of voice- can you elevate the way you deliver this information?
If you need some targeted training- SocialTalent has a special course dedicated to all you need to know about presenting to hiring managers.
3. Networking
Attending events can be daunting. It probably doesn't do much to soothe this thought when I say that every event is an opportunity. It's the perfect chance to make connections, meet potential candidates and clients and cement yourself as a skilled recruiter.  It can be tempting to hide by the biscuits and keep a low profile. Deep down you know that opportunities aren't going to flock to you.
So, what can you do?
Remember, one of the reasons you're a successful recruiter is because you're good with people. Use that inherent skill to your advantage.
Take some time to plan before you arrive, do you know who's going to be there? Is there a schedule you can consult to make sure you attend the best talks for you?
These are all simple steps you can take to make sure you can make the most of any event you go to.
If you need more advice check out 12 tips for networking at recruitment events and you'll be a networking pro in no time.
These skills will serve you at any stage of your recruitment career. To learn more about developing valuable skills check out the SocialTalent Recruiter Academy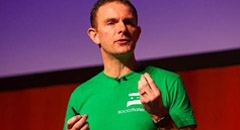 SocialTalent Recruiter Academy
A full library of videos that can help your team transform their hiring process
Find out how the likes of IBM, IKEA and Siemens
drive hiring excellence with SocialTalent
---