Keep up with the latest hiring trends!
/
/

4 Foolproof Tips for Proper Recruiter Twitter Etiquette
4 Foolproof Tips for Proper Recruiter Twitter Etiquette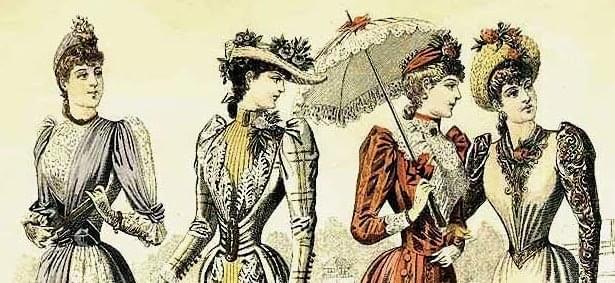 Etiquette is defined rather eloquently by the college students' favourite, Wikipedia, as "a code of behaviour that delineates expectations for social behaviour according to contemporary conventional norms within society, social class, or group". Well, today we're talking about some much needed etiquette in the world of recruitment – recruiter Twitter etiquette.
If we see yet another spam-like tweet advertising the latest "unmissable opportunity in Sales" one more time, we'll go nuts. Twitter is an incredible resource when it comes to attracting potential candidates and engaging with them , but only if it's used correctly and only if the recruiters using it (and you should all be using it) adhere to a number of simple yet vitally important rules when using the platform to recruit.
1. Don't Make It ALL About Jobs
Are you a job pimping robot? No, I didn't think so. You're a human being with thoughts, interests and opinions that other human beings would like to hear about. So stop purely posting job after job on Twitter. What you should be doing alongside your job advertising efforts, is trying to gain the trust of potential candidates, not bombarding them with sales message after sales message.
As a recruiter in whichever field you specialise in, you have insight and knowledge that job seekers in the same industry want to hear about. You may not consider it unique, but the insights you can provide on salaries, who's expanding, who's laying off staff, what hiring managers are looking for, and what skills are hot, are the types of information they will lean on you for. If you work in-house or on-site, share insights and photos about the firm you're working for (making sure not to violate any digital communication or privacy policies while you're at it). A potential candidate will care more about what the break room looked like when you had lunch today than about your carefully photoshopped corporate branding posters.
Does your cafeteria serve grilled salmon, al dente carrots and quinoa for under $10? Love #nprlife pic.twitter.com/fKReO4tbqe

'¬€ April Fulton (@fultonhere) April 24, 2014
When mixing in tweets about your own personal escapades and thoughts, common sense should prevail and stop you from posting anything overly personal or controversial, but chatting about sports, entertainment, the weather, and ideas you have are all good, so do it.
2. Add Hashtags
If your mail wasn't addressed to you, how would you know it was meant for you? The same goes for your job postings on Twitter. Make it as easy as humanly possible for potential candidates to find your job on Twitter. Add a hashtag. The world and his wife is doing it from Barack Obama to One Direction. You just need to follow suit. If you're advertising a Sales job use #Sales, #SalesJobs and add #LondonJobs if the job is based in London. That way, when a job seeker looking for a job in Sales, searches the hashtag #Sales or #SalesJobs, they find your job.
New Car Sales Executive required at #Jaguar #Manchester #jobsinmanchester #salesjobs http://t.co/FNQiLdiehs pic.twitter.com/DVH2gLuzYN '¬€ Stratstone Jobs (@StratstoneJobs) May 2, 2014
The likes of #jobs and #graduatejobs are all commonly used. If you're unsure of which hashtags to use, type jobs' into the search box in Twitter and see the hashtags other recruiters have used.
3. Tweet First, Follow Second
If you are interested in an individual as a potentially perfect candidate, be sure to get in contact with them first, before following their Twitter account for no apparent reason. Most Twitter users aren't on Twitter to find a job; they're tweeting for their own personal reasons, networking with a wide variety of people and talking about most anything and everything! Imagine in that case, how odd (and creepy) it looks for a random recruiter to start following them out of the blue, without so much as a "hello" first.
No one likes a creep. So make sure to make yourself and your intentions known before you follow their personal profile. The candidate will view your straight-forward approach favourably and be more willing to respond to your job offer.
4. Personalise Your Approach
Before you tweet a potential candidate, be sure to do your research.
It doesn't take much effort to find out who a person is and what they like from their Twitter account. Within minutes you'll be able to see they're a Manchester United fan, obsessed with their dog and they have a passion for antiques. And you can use this information to personalise an approach.
If you see them commenting on the latest episode of Game Of Thrones or Orange Is The New Black, reference it in your tweet. Better still, try and find what we like to refer to as "uncommon commonalities" or things that you both have in common to talk about. People will always respond more favourably to someone who appears to share a similar interest or hobby with them and, if nothing else, it's a great ice breaker.
@HollyFawcett Hi Holly (or shld I call u Khalessi?) Seriously tho, luv ur style, read ur blog & want to talk 2u about a soc. med job. Intd?

'¬€ Johnny Campbell (@socialtalent) June 10, 2014
The same can be said for the style of tweet you choose to send the candidate. If it's obvious that the candidate prefers to speak in text language e.g. "ur gonna luv dis", be sure to tweet them using similar text language. If they type out every tweet in a grammatically correct manner, tweet them in a grammatically correct manner. As with talking about shared interests, candidates will be more comfortable responding to someone who speaks the same 'language' as they do.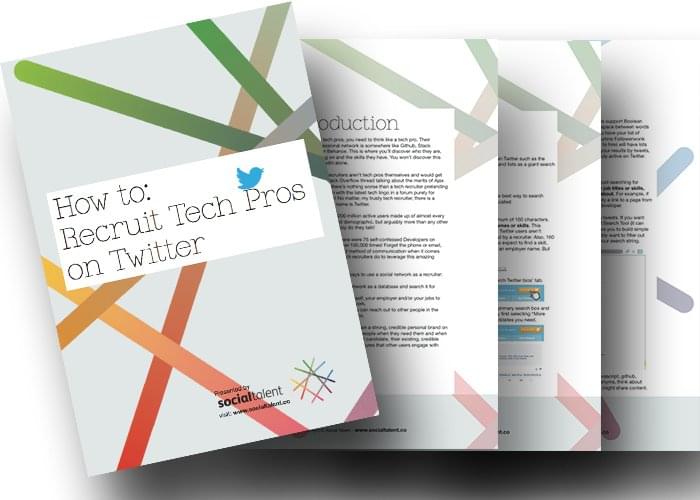 So now you're down with the 411 as regards correct recruiter etiquette, go forth and tweet my friends. It really is one of the best ways to engage with a potential candidates, but more on that here.
If you're recruiting tech professionals, don't forget to download a FREE copy of our comprehensive guide to recruiting tech pros on Twitter. If it's Technical Specialists, Designers, Developers, Engineers you're after, this guide is completely invaluable. It has EVERYTHING and we mean EVERYTHING you need to know about finding, contacting and engaging with tech professional on Twitter. Download it here now.
Find out how the likes of IBM, IKEA and Siemens
drive hiring excellence with SocialTalent
---