4 Industry Affecting Recruitment News Stories - 6th October 2014
In the news this week:
More LinkedIn InMail Policy Updates
As you may remember, we reported back in July that LinkedIn were clamping down on recruiters who send endless amounts of generic InMails, with a new InMail policy. The new policy stated that LinkedIn would refuse to allow recruiters whose InMail response rates were consistently below 13%, the ability to send more InMails for a period of 14 days – regardless of their account type. The policy change was long called for and, so far, the policy changes have been working. In fact, on average, LinkedIn InMail response rates have increased by more than 25%.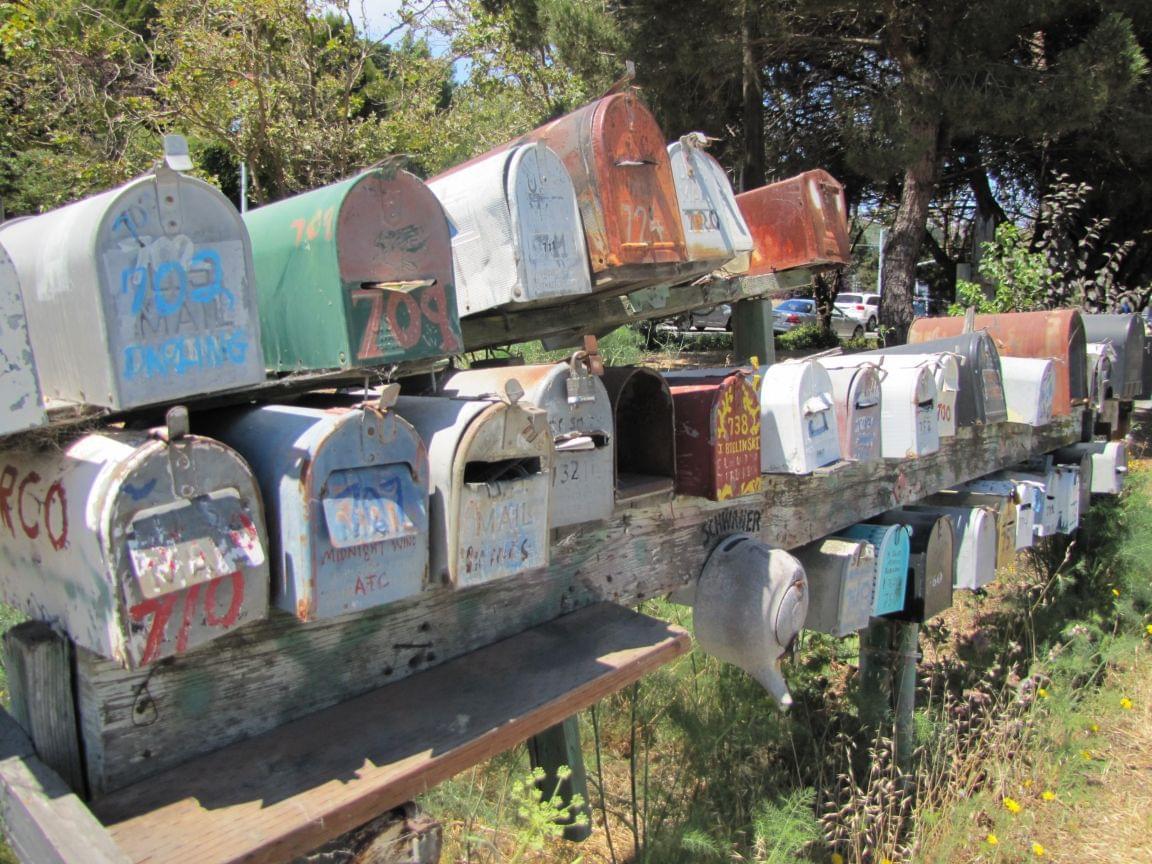 But, because LinkedIn are "focused on helping you be a more efficient and productive recruiter" and they believe there is still "an opportunity to further improve the member experience" (we couldn't agree more!), they've decided to amend their existing InMail policy once again starting on January 1st, 2015.
Currently, InMails that don't receive a response (and by response they mean that a member either responds to or clicks "not interested"), are credited back to the sender. However, LinkedIn now believe that this still encourages some recruiters to continue sending generic InMails that "get fewer responses, create a poor member experience, and cause some members to be less responsive to other recruiters' InMails." And they want this to stop.
So from January 1st, any InMail that fails receive a response within 90 days won't be credited back to it's sender. And in conjunction with this update, Recruiter users will receive 100 InMails per month (up from 50), Recruiter Professional Services users will receive 75 (up from 50), Recruiter Lite users will receive 30 (up form 25) and Talent Finder users will continue to receive 25 InMails. But wait, there's more! In typical QVC shopping channel fashion, LinkedIn will be giving both Recruiter and Recruiter Professional Services users an extra 100 InMails to help them "ease into this new policy".
What do you think of the next step in the LinkedIn InMail saga?
If you ask us, we'd much rather just pick up the phone and call passive candidates. After all, 50% of those who use the phone to engage passive candidates report response rates of 40% or more versus just 26% of recruiters who received a 40+% response rate by using InMails. Download our free guide now: "How to: Engage Passive Candidates Over the Phone."
Who Owns the Content YOU Post on LinkedIn?
Thankfully, the answer is you, but as a way of reinforcing their "commitment to respecting what's yours" LinkedIn will be making a few changes to their User Agreement as of October 23rd 2014.
What can you expect from the new User Agreement?
You're in the driver's seat. LinkedIn will always ask your permission before using your content in third-party ads, publications, or websites. They've always done this, but now their User Agreement specifically spells it out.
You decide when your content goes. If you delete something from the LinkedIn platform, it won't be used anymore.
Share wherever or whenever you'd like. LinkedIn don't own or have exclusive rights to your content. It's yours, so feel free to repost it anywhere, however you want.
You can now download your LinkedIn Account Data!
But the most exciting update to the Agreement (in our opinion) is the ability to now export your LinkedIn data including updates you've shared your activity, and where or how you access LinkedIn. And you can request a download of your LinkedIn data from your Privacy & Settings page as follows:
Move your cursor over your profile photo at the top right of your homepage and select Privacy & Settings.
You may be prompted to sign in.
Click the Account tab near the bottom of the page.
Click Request an archive of your data under the Helpful Links section.
You'll receive an email within 72 hours when your data archive is ready to be downloaded.
LinkedIn Thinking Twice about Their Adoption of China's Aggressive Censorship
LinkedIn made the announcement that they were launching a Chinese-language version of their website and setting up shop in China, in February of this year. And in doing so, they agreed to abide by the notoriously strict set of government rules that dictate internet usage in China. In short, LinkedIn agreed to self-censor its own content.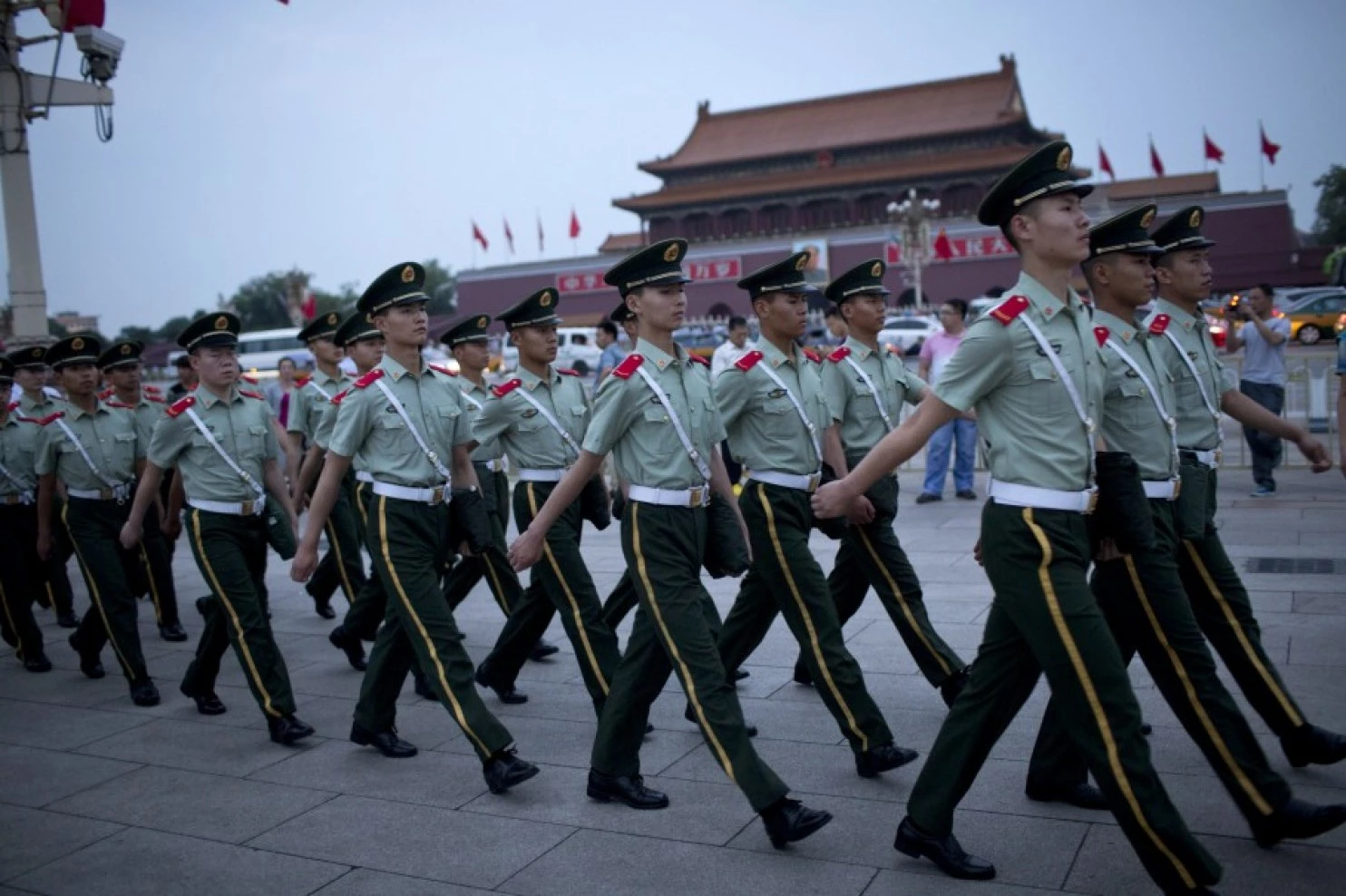 Now, after complaints and clear examples of bowing to Chinese censorship diktats, LinkedIn says it may have acted too hastily in friending China's government. So much so, that LinkedIn are now said to be reconsidering their policies just 7 months after agreeing to censor content deemed to sensitive for a Chinese audience.
"We do want to get this right, and we are strongly considering changing our policy so that content from our Chinese members that is not allowed in China will still be viewed globally, Hani Durzy, a spokesman for the Mountain View, Calif.-based company, told Bloomberg.
Search 2: Broadbean to Launch Brand New Search Interface
Broadbean are launching a brand new search interface called "Search 2" on October 20th.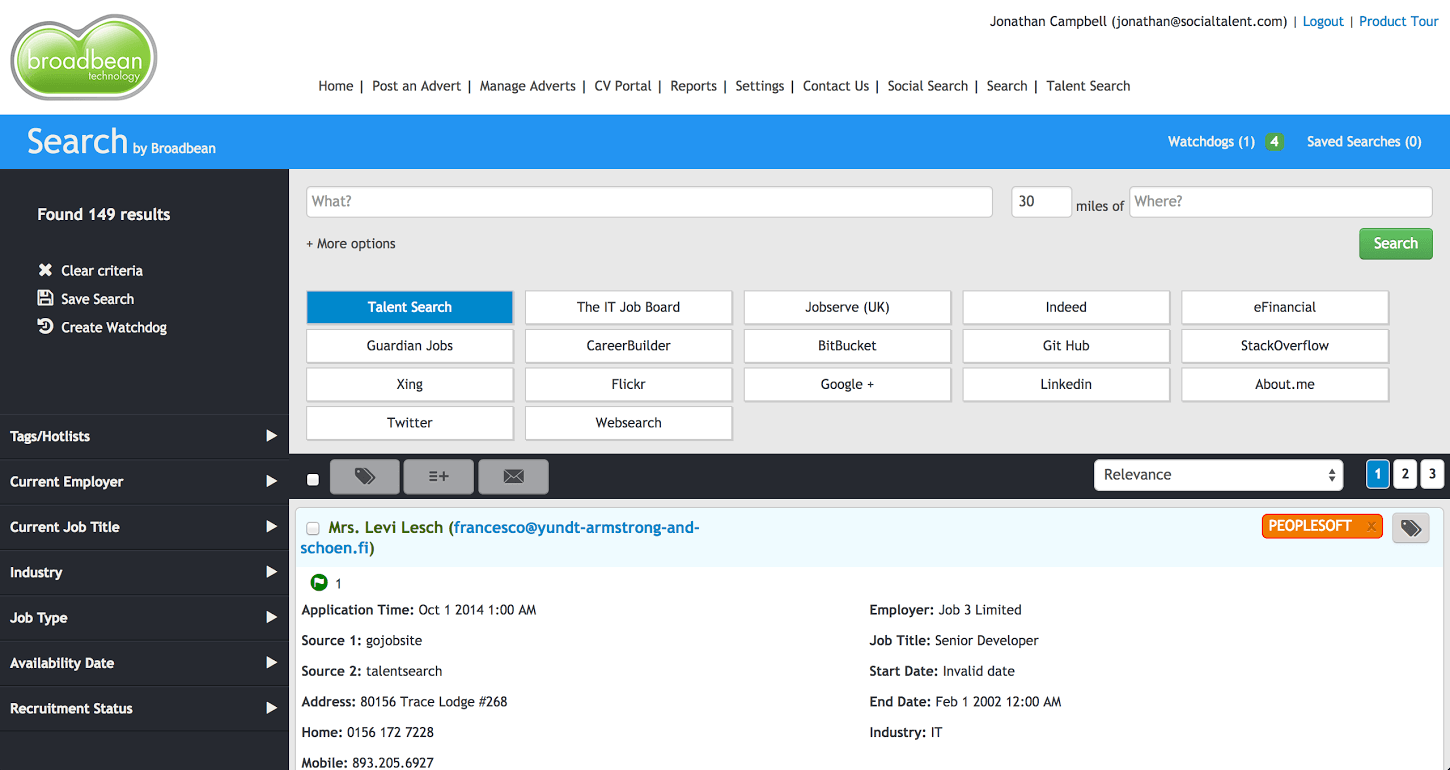 They've greatly upgraded their existing search interface, making it much faster and allowing users to select different filters for each different job board – a feature that wasn't previously available. Even their social search (Twitter, Google+, LinkedIn etc.) is much improved!
Next year they plan further integration with CareerBuilder's products including their new Search Aggregator "Recruitment Edge" which is expected in the first half of next year and which will become available to Broadbean customers for an upgrade price.
Stay tuned to the Broadbean blog for more information in the coming months.
Want to keep up to date?
Join our 75,000+ subscribers who do!