Keep up with the latest hiring trends!
/
/

4 Simplest Ways to Improve Diversity in Your Organisation
4 Simplest Ways to Improve Diversity in Your Organisation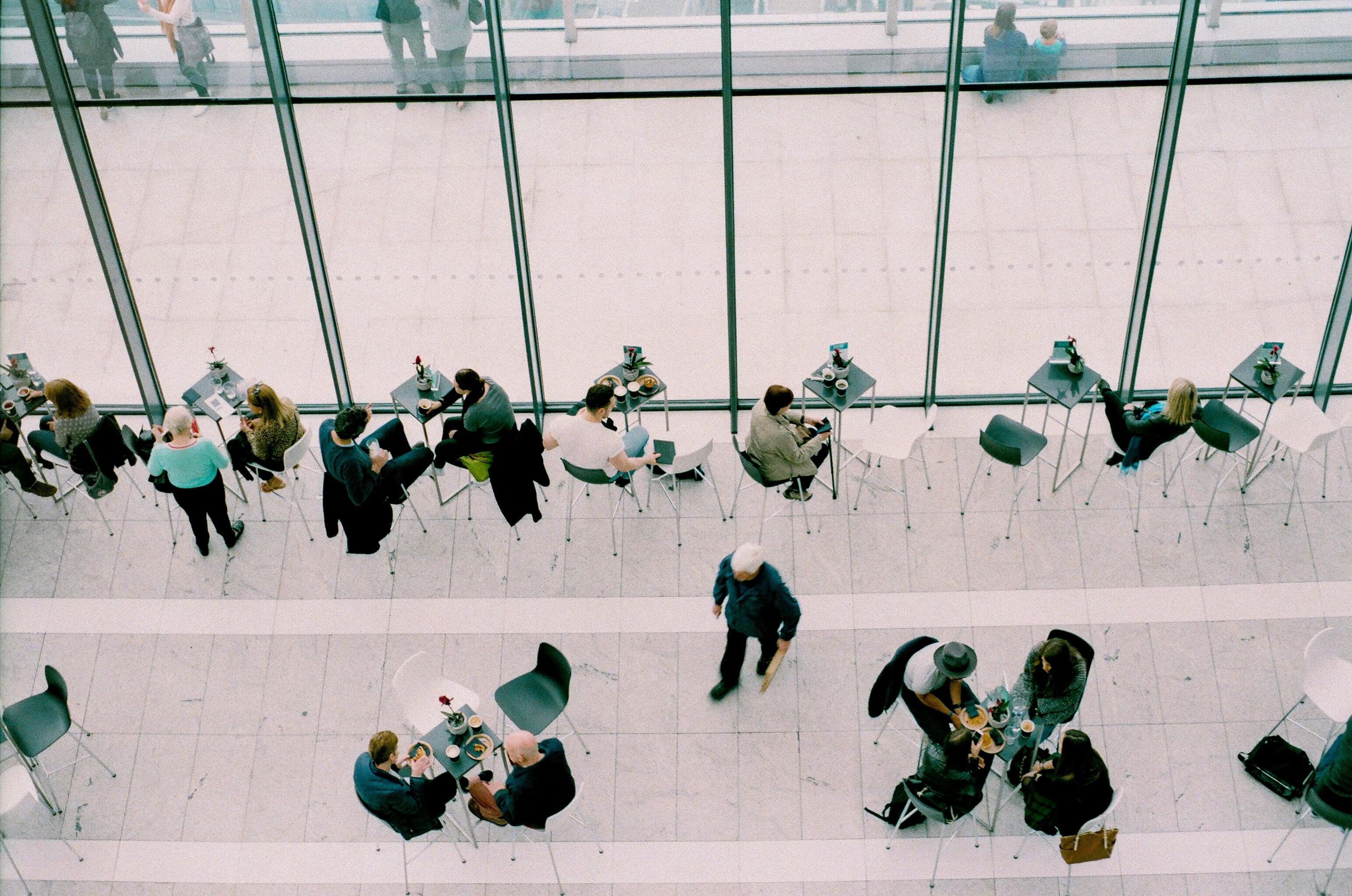 According to Clare Mulligan, a workplace diversity consultant, a multicultural work force is one that sees employees of an organisation include members of a variety of ethnic, racial and religious backgrounds. But in this day and age, a multicultural workforce is no longer just a "nice to have", it is a business necessity. Diverse companies now outperform non-diverse companies by a whopping 35%! Companies in the top quartile for racial and ethnic diversity are 35% more likely to have financial returns above their respective national industry medians. While companies in the top quartile for gender diversity are 15% more likely to have financial returns above their respective national industry medians. There's no doubting that diversity and inclusion initiatives have increased over the last few years.
In the US, for every 10% increase in racial and ethnic diversity on the senior-executive team, earnings before interest and taxes (EBIT) rise 0.8%. In the UK, for every 10% increase in gender diversity, EBIT rose by 3.5%. The business case for diversity and inclusion is the strongest it's ever been. But today, we still see ethnic minorities being underrepresented at senior levels (in management and at board level) in organisations, and many minority groups are still regularly subject to bias in performance and recruitment processes.
So, how can you improve diversity in your own organisation? What steps can you undertake in order to ensure diversity and inclusion is firmly embedded in your organisation's culture? We've set out four of best and easiest ways:
4 Simplest Ways to Improve Diversity in Your Organisation
Get leaders and employees with influence to set a good example
Take a leaf our of Pepsico's book. Their CEO Indra Nooyi regularly speaks openly and honestly about the importance of diversity and inclusion in the workplace, and what her company is doing to improve it. She wants and demands that her organisation be a diverse and inclusive place, where all people regardless of their race, religion, gender etc. can flourish. Under her influence, the company have taken a stand for gender equality, developed a global anti-harassment and anti-discrimination policy, publicly supported and paid tribute to the nation's (and the company's) war veterans, and developed several programs to help give those with disabilities equal opportunity and treatment within Pepsico. Nooyi is leading very much by example.
"People are inspired by vision," says Michael Rosenberg. "They want to follow a leader who shows concerns and values that are important to them. A positive leader will inspire 100% effort from everybody". Nooyi understands this and that a lot of cultural influences within an organisation come from leadership. She also understands that when leaders demonstrate values through their actions (like speaking publicly), they lead by example and create an ethical culture.
IBM are also very serious about this. They are so passionate and committed to the fact that their managers should set a good example in this regard, that they actively demote managers who display poor behaviours in terms of diversity. As part of their
Workforce Diversity Policy, IBM state
: "
Effective management of our workforce diversity policy is an important strategic objective. Every IBM manager is expected to abide by this policy and uphold the company's commitment to workforce diversity
". And it's this policy that has seen IBM secure a place in the Top 20 Companies for Diversity from DiversityInc.
Communicate the diversity policy regularly and clearly
Your diversity policy is a statement of an your organisation's values when it comes to making your workplace a more inclusive place to be. It's also a formal written promise to your current employees and future employees that your organisation will put anti-discriminatory practices in place and do what you can to foster equal opportunity. If you asked the people at your organisation what your company's diversity policy is, would they be able to tell you? Yes, you may have one and it may be easily accessible on your intranet or on your corporate website, but have your people actually read it? Do they understand it?
As the saying goes, actions speak louder than words. The best way to communicate your diversity plan to employees (and the greater public) is through action. When you practice what you preach, you become more credible in the eyes of your employees and of the public (read: potential candidates). If your organisation is serious about it's commitment to diversity, you shouldn't communicate it through words alone. People should see the results of your commitment in your business.
Here's several ways you can communicate your diversity policy:
Send a press release to the local media – The press release should be about the development and establishment of a diversity program that focuses on enhancing the culture and effectiveness of your business. In it you should list the various ways your organisation will implement these plans.
Hold group meetings for employees –  Ask for and encourage your employees to provide input and feedback on your plan. When employees are involved in a process from the beginning, they will naturally buy in more to the changes that the plan will evoke within the business. When the final plan is in place, it can be useful to hold educational sessions with employees to ensure they understand the plan and are able to communicate it to others who may ask.
Include an article about the diversity plan and its goals in all employee and customer publications – Got a weekly round-up or a monthly newsletter? Use it to keep employees updated about how your business is doing in relation to meeting the goals set in your diversity policy. You can also use your publications to highlight new and existing initiatives like employee-led groups, just like CEB do.
Design marketing materials with diversity in mind – Ensure that any images featuring employees and customers used in company advertisements and marketing collateral represent the diverse culture and environment your company is aiming to promote. If you preach about diversity but all your advertisements feature white males aged 30 to 50, the image your company is putting out is not consistent with your message.
Host educational classes for the community as well as your employees – How about holding an open seminar in your local chamber of commerce about the benefits of diversity in the workplace? By teaching a class on diversity you can establish your organisation as a leader in diversity planning in the community and as an attractive place to work.
[cta-blog]
Train and educate
We touched on this briefly in the last point, but do not underestimate just how vital it is to your diversity efforts that you correctly train and educate your staff to help them understand why having a diverse workforce is so important. And how they can help to improve diversity in their own day-to-day roles.
Google are leading the field in this regard. One of their key diversity-related initiatives is to have their 60,000+ employees across the world undergo unconscious bias training. First implemented in 2013, the training lasts between 60 to 90 minutes and is run by a coordinator who has undergone at least 12 hours of training. The training helps Google staff recognise their own personal biases and how those biases affect the decisions they make in the workplace, whether that be who they hire (if they're a recruiter) or how they acknowledge an idea (if they are a manager).  In a statement preceding their training, Google state that "combatting unconscious biases is hard, because their influence on our decisions in a given moment doesn't feel wrong; it feels intuitively right. But in order to create a workplace that supports and encourages diverse perspectives, talents, and ideas, you need to give people the platform and tools to begin unbiasing, Google's term for mitigating unconscious bias and giving your first thoughts a second look. Google is early in the unbiasing journey, but making the unconscious conscious is critical to create a welcoming and inclusive workplace for everyone."
Not only that, but Google have also gone and made the slides and guides used in the training they give to their own staff, available for free to anyone who wants them. All of their unbiasing guides can be found here.
Training and educating in the importance of diversity is particularly important when it comes to recruitment. We all have unconscious bias that cause us to automatically view people of different races, ethnicities, genders, ages, sexualities and socio economic backgrounds a particular way. Recruiters in particular cannot afford to let these bias cloud their judgement when it comes to selecting the right candidate for the job. Therefore, it is very important that recruitment teams undergo training to help them identify their own biases and how to tackle them.
Allow minority groups to have a voice
You need all of your people to feel like they can contribute and share their ideas with the wider business and be heard.  One of the best ways to help them do that is to encourage your employees to establish resource groups. For example, Pepsico have a grand total of 11 employee resource groups including ones for women, veterans and even those with hearing impairments. CEB have groups for women, people of colour, veterans and LGBT. Read more about how these groups have helped CEB to improve diversity and inclusion in their organisation here.
Want to improve diversity and inclusion in your organisation and hone your diversity hiring skills? 
Find out how the likes of IBM, IKEA and Siemens
drive hiring excellence with SocialTalent
---