Keep up with the latest hiring trends!
/
/

4 Ways To Engage With Passive Candidates
4 Ways To Engage With Passive Candidates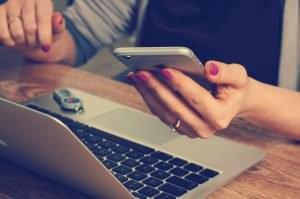 What Are Passive Candidates?
A passive candidate is someone that is employed and who is not actively searching for a new job opportunity. Furthermore, what makes passive candidates interesting is that they're more than likely not being interviewed by anyone else. Passive candidates are rich with experience and the skills they possess often making them the ideal candidate for any recruiter.
When it comes to engaging with a passive candidate, recruiters must steer away from old-fashioned techniques. Remember, your objective as a recruiter is to be noticed by your target audience. New technology continues to determine the recruitment process, so make the right choice when considering what way you're going to approach them.
For some companies, it's important that they hire passive candidates to fill their vacancies.  Christa Foley, Senior HR Manager at  Zappos says that there aren't enough skilled workers in the tech industry for them to choose from."Everyone is really struggling for technology people". When we're competing from a tech candidate standpoint with the Bay Area and Seattle and Austin … we definitely have to seek passive candidates for those roles."
According to The Undercover Recruiter passive talent are 120% more likely to make an impact on your business, whilst 33% are more likely to be seeking challenging work.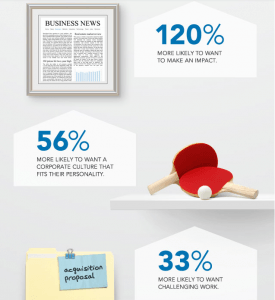 So what can you do to bulk up your talent pool? Here, we take a look at 4 ways you can take to attract and engage with potential passive candidates.
1. Social Matters
To stand out and appeal to candidates, it's imperative that you're making best use of your social platforms. Social media offers numerous opportunities to network, whilst also allowing you to distribute the content you create on a wider scale. Digital word of mouth is important when trying to seek out passive candidates, so think carefully about the content you decided to publish.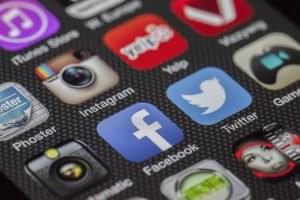 "Searching for passive candidates is one of the keys to social recruiting, especially in trying to find niche candidates," said Jeffery Giesener, CEO and Founder of SourceMob, a social recruitment company based in the US. "Using social geolocation tools is great for these efforts. From my perspective, additionally, I see social recruiting as being so much broader. Today, with social being on mobile and with over 4 billion global profiles the appeal is so much broader and reaches all demographics."
It's important that you keep content flowing, and that it's relevant to your target audience. Don't just post something for the sake of it.
So where are these passive candidates on social media? 75% of LinkedIn users are employed, which makes it an ideal hunting ground when searching for candidates. However, more and more companies are investing in Facebook recruiting as it has the largest base of passive candidates globally. Twitter is a fantastic way to recruit and engage with your passive talent pool. Using specific hashtags you can organise and search for specific communities.
2. Publish Eye-Catching Content
A valuable tool that you should be utilising is your recruitment blog. Branding yourself moulds all aspects of your organisation and developing a brand message acts as a magnet when attracting passive candidates. It's important that you've defined your content marketing strategy before posting on your social channels. Vary the content and ensure that you post the content that engages with your specific audience.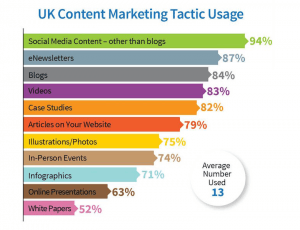 Source: The Undercover Recruiter
Talent Acquisition Manager at PepsiCo, Rebecca Clothier, highlights the importance of creating an emotion in somebody to apply for a job. She said "Ninety-five per cent of the work you put into social recruiting is done before you post the job." It was all about content, said Clothier, referring to a series of videos produced while she was in her previous role at cruise liner company Carnival, "which showcased a lot of the office functions". Based on her experiences at Carnival, she said that content that "related to a human story or to a lovely picture of a ship" resulted in "good levels of engagement"
For more ideas on how to create eye-catching content for your blog, see here.
3. The Human Aspect of Communication
Communicating effectively with candidates is key when it comes to retaining and nurturing top talent. Once more, Lindsay Genawalt, Head of People Operations at Cockroach Labs specifies that recruitment is a process, and the human aspect of recruiting can often be left behind at the door.
"At any stage of the process, you can lose a candidate because you reject them or they reject you,". Lindsay Genawalt goes on to say "It is important that once you engage with a candidate, you listen to what motivates them. If it's not your company, that's okay. If it is your company, make sure you take notes at each stage of the process to understand how your candidate's motivations may be changing." Source: Techcrunch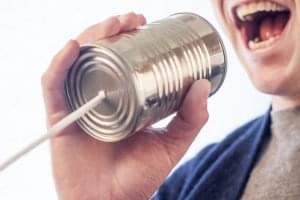 In today's age, a lot of people have forgotten the importance of face-to-face communication. There's nothing quite like meeting someone in person. Why? Not only do you establish an immediate connection by meeting with a passive candidate, but you also build a trust and rapport. For many, it's the easiest way to communicate.
Look at attending events and conferences to further your network, and prepare accordingly by seeing who will be attending the events. Prior research about a person will make conversation flow easier.
Keep an eye out for networking events on websites such as Eventbrite.
4. SEO & Job Postings
There are over 226 million job searches on Google alone each month. That's a lot! The more potential candidates that view your job, the greater the chance of high caliber candidates applying. SEO is a key factor that will help your job advertisements move higher up the search rankings.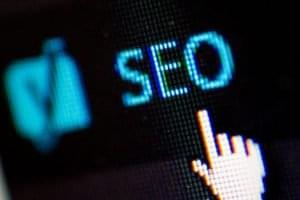 An important part of SEO is using keywords. These consist of using positive and negative keywords. Try not to use typical clichés, and buzzwords. Use an important resource like Keyword Tool to assist in showing you the search rankings related to your keywords. If SEO is something that you've never tried before, then take a look this beginners guide.
SEO is one aspect of getting your job posting noticed. Another important factor to take into account is writing effective copy that appeals to the passive candidate.
Take your time and come up with a well-crafted job advertisement that compels the reader. Focus on the opportunities and outcomes linked to the position advertised. Make sure that any objectives linked to the position are clearly defined.
A job advertisement should engage the candidate from the get go. Remember, it could be the first and maybe last impression job seekers will have of your job vacancy. Sue Parker, Hiring Strategist at DARE Group advised to "Write engaging purpose-filled ads with a marketing slant, show somebody why they would want to work for your business,"
Will these tips make you think twice when trying to entice potential candidates? For more information regarding SEO, check out our Digital Marketing Programme with 'Google' Dave Hazlehurst.
Find out how the likes of IBM, IKEA and Siemens
drive hiring excellence with SocialTalent
---