5 Ways For Recruiters To Stay on Top of Their Game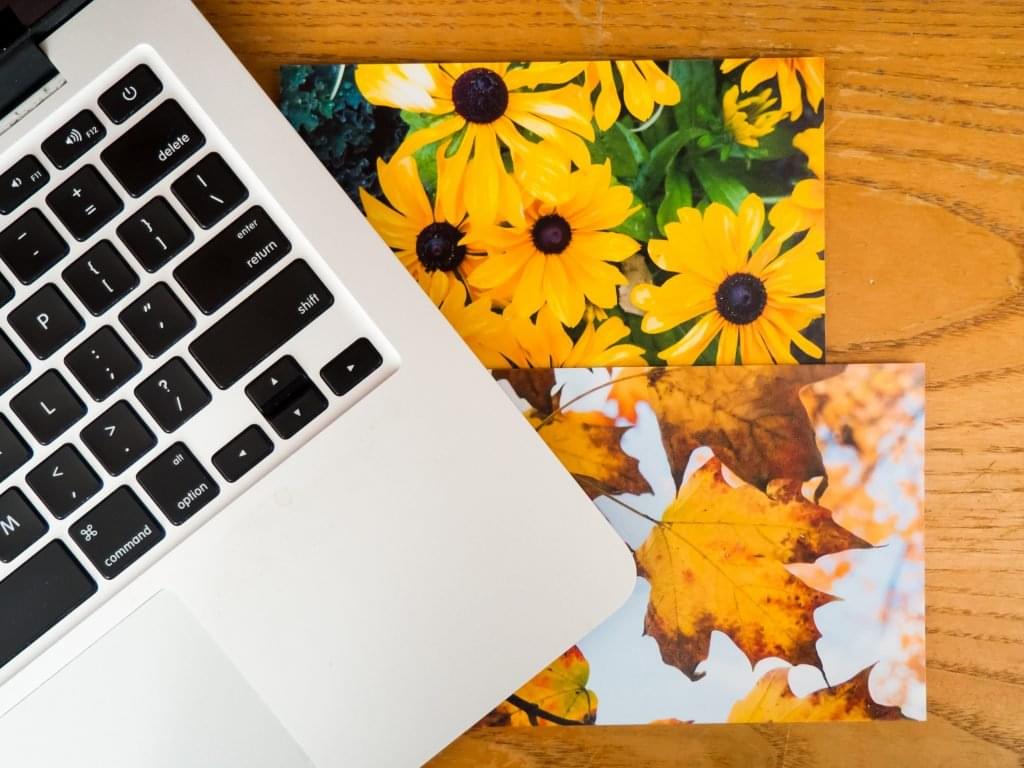 In order to be a good recruiter, you really have to be a master multi-tasker. When you're not spending your time screening candidates, you're probably writing up a job ad for a new req, sending out a bunch of personalised InMails to potential candidates, scheduling an interview with a candidate that just called you back, making sure that the new hire that starts on Monday will have everything he/she needs…is your head spinning yet?!
When you're constantly juggling your workload in such a competitive industry, it's easy to cast off the idea of getting involved in anything that won't have an immediate payoff. However, since recruitment is such a competitive and ever-changing industry, recruiters really need to be doing everything in their power to stay on top of their game. Because if you're not staying up to date with industry news, recruiting trends and new sourcing methods, we guarantee you – yes, you – WILL get left behind. So, today we're sharing 5 ways for recruiters to stay in the know, as well as our favourite places to do just that!
1. Blogs
Clearly, we're slightly biased when it comes to this particular topic, but what can we say…we love a good recruitment blog! If you're looking for fresh content and different perspectives on various recruitment topics, blogs are definitely the way to go.

Ah, a little bit of self-promotion never hurt anyone now, did it?! Recruitment topics on the Social Talent blog range from everything from recruitment news, sourcing hacks, infographics, region-specific recruitment trends and much more. Let's also not forget the obligatory Friday Funny – you know how much we love a good recruitment meme!
Run by Greg Savage, founder of Firebrand Talent Search and regular keynote speaker at many a recruitment event worldwide, 'The Savage Truth' gives readers an insight into the mind of a recruitment legend. Topics covered include technology, recruiter KPIs, recruitment skills, the list goes on and on.  A blog for all recruiters to bookmark!
Recently named by the Huffington Post as one of the Top 100 Social HR Experts, Matt Charney's blog 'Snark Attack' delivers recruitment content in a satirical but still informative way (and we absolutely love it!) Featured images include those of 50 Cent, Ari from Entourage and Chuck Norris. You had us at 50 Cent.
The 'LinkedIn Talent Blog' features articles by writers and influencers from all around the world. There isn't a recruitment topic that you won't find on this blog – everything from candidate experience to employee referrals to mobile recruiting, it's all there. The blog also features a post listing the 10 most popular articles among recruiters every week, so it's a great way to stay on top of what's hip and happening in the world of recruiting.
If you're looking for content that's updated on a regular basis, 'The Undercover Recruiter' is just the ticket. Posting several new articles every day on topics like personal branding, hiring manager/recruiter relationships and interview tips, you'll be spoilt for reading choice. You can also get a kick out of lighter topics on office culture and awkward employee encounters! A brilliant all-round recruitment blog.
 2. Events
We cannot stress enough just how important it is for recruiters to attend industry events on a regular basis. Sure, it might take half of a day out of your calendar, but the little bit of time that you'll lose being away from your desk will most certainly be balanced out by the contacts you'll make. Not to mention the perspective and inspiration you'll get from listening to talks given by thought leaders in the recruitment space. Sure, it can be awkward to put yourself out there and network when you're really not used to it, but it's essential for you to regularly make new connections in the recruitment field if you want to stay on top of your game.
We'll be publishing our guide to the top recruitment events you should attend in Autumn/Winter 2016 very soon, so stay tuned, but in the meantime, check out our Events page to find out what's happening in a city near you.

[cta-blog]
3. Webinars

If recruiting events are just outside of the realm of possibility for you, webinars are a great alternative to ensure that you're regularly hearing from industry experts. No matter what your speciality is, you can get the inside scoop from the people that really know their stuff without even having to leave your desk! What's more, is that if you don't have time to tune into a live webinar, you'll almost always receive the recording as long as you've registered, so you really can't go wrong.
Every month, we host our own webinar on a specific recruitment topic. The webinar broadcasts live at 5pm Sydney time and 4pm London time on the first Wednesday of every month, meaning that no matter where you are in the world, you can tune in. Next month, we're looking at Graduate Recruitment and building a strategy for 2017.
Recruiting Webinars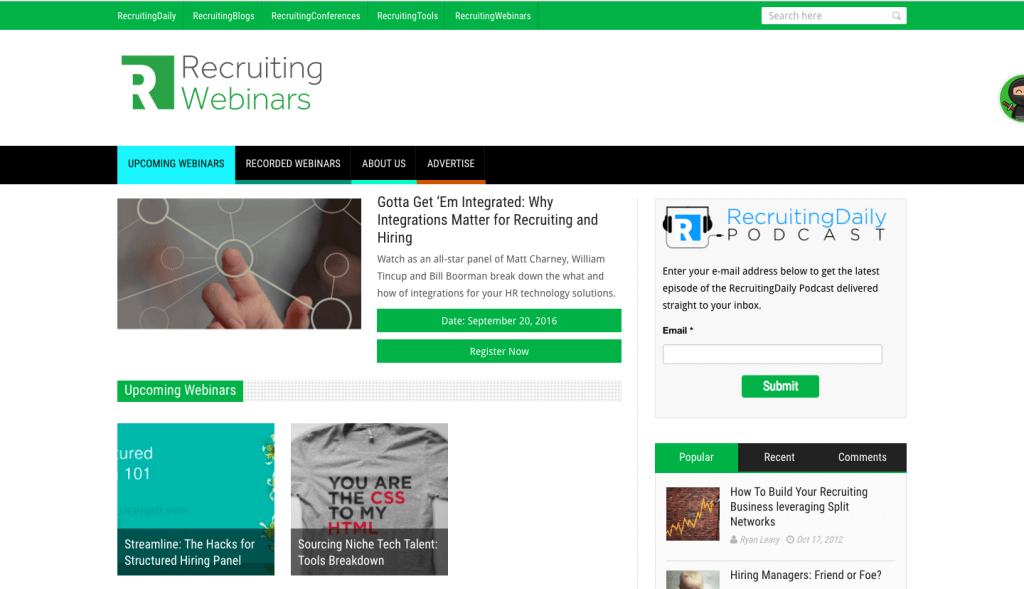 'Recruiting Webinars' is a fantastic resource for finding upcoming webinars on a variety of recruitment topics. You can also access all previous webinar recordings on the website, broken down into categories such as 'Boolean Search', 'Employer Branding', and 'Social Recruiting'.
If you're working on your employer branding, it's well worth signing up for one of Glassdoor's regular webinars. Not only do they touch on topics that are specifically aimed at using Glassdoor (such as responding to negative reviews), there are also broader topics on offer like 'What data tells us about the candidate interview process'. Well worth tuning into.
If you spend a large chunk of your working day trawling LinkedIn for candidates (as so many of us do), you really need to get acquainted with 'LinkedIn Webcasts'. As part of its 'Talent Solutions' platform, there are plenty of excellent webcasts for recruiters to choose from, including topics like 'InMails: The Good, The Bad & The Ugly' and 'Measure the Quality of Hire'.
4. Industry Reports
To stay on top of your game as a recruiter, you really need to be able to draw from all of the data that's constantly being collected within the industry. Since recruitment is evolving at such a rapid pace, it's so important to have your finger firmly on the pulse in terms of new recruiting trends. An excellent resource for discovering this kind of data is LinkedIn's Global Recruiting Trends Reports. With reports on all things recruitment, categorised by world region, regularly visiting this section of the LinkedIn website should be high on the agenda of all recruiters. What really makes these reports so great is that they are so user-friendly – you don't need to be a data scientist to decipher what the results found actually mean – it's all laid out in colourful charts and statistics and in plain, simple language.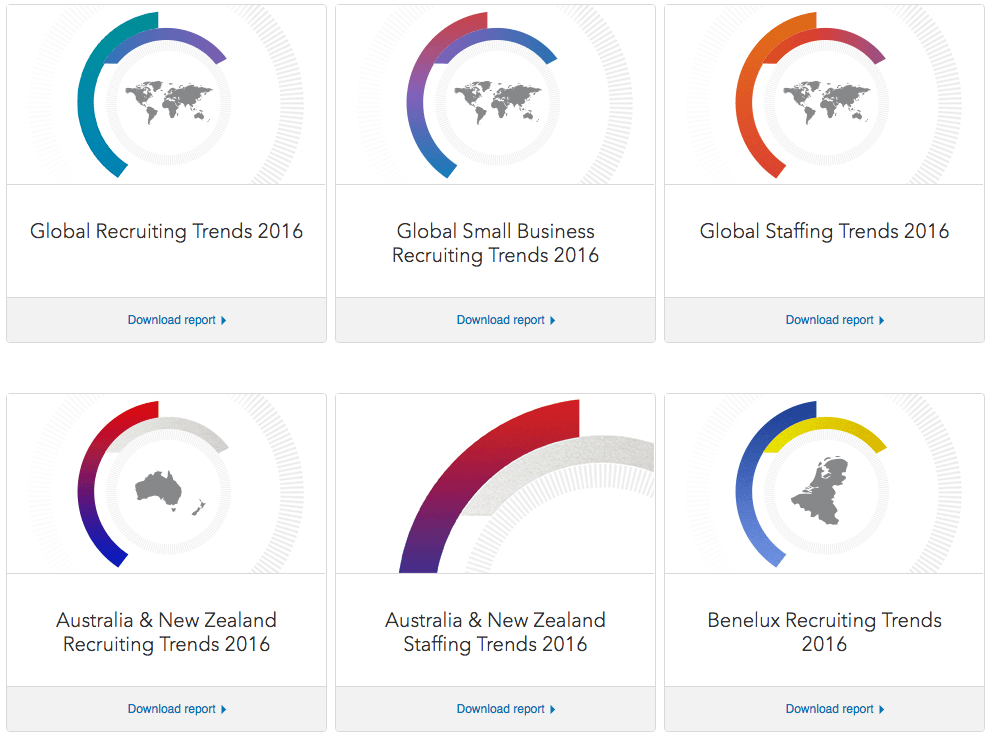 5. Tools
Anything that can make getting your job done in a quicker, more efficient way gets two very big thumbs up from us! There are so many tools out there that can help you manage all of the various elements of your role, but here are a few of our favourites.
Hubspot Sales will forever change your email game. This nifty little plug-in allows you to track email you send and notifies you once that email is opened by the recipient. This offers up a world of opportunity for recruiters to get insights into exactly who is engaging with them and be able to use them in a strategic way. For example, if you're noticing that a candidate is opening up an email you sent them multiple times, it might be time to give them a follow-up call!
If you're not already using Google Alerts, we strongly recommend that you start! You can set up alerts for anything from popular recruitment terms to the name of your company, to  and whenever that particular term is mentioned in any new content on the web, you'll get an alert so that you can go in and look at it. It's also ideal for monitoring what's happening with your competitors.
It's important for recruiters to consistently be working on their personal branding, and a big part of doing that is by regularly posting updates on your social media. IFTTT takes the stress out of doing this if you aren't too comfortable with posting tweets and LinkedIn updates or if it's just a case that you just don't have the time to concentrate on it! You can set up recipes that trigger posts once a certain action has occurred. For example, whenever your favourite recruitment website posts an update, you can set up a recipe to automatically share that update on your social media channels.
The SourceHub tool drastically cuts down the time it takes to search for candidates on channels such as LinkedIn, Facebook, GitHub, Stack Overflow, Indeed, and so on. All you need to do is type in the job title, skills and location you are searching for, and the tool suggests synonyms that you can add or take away from your search, creating the ultimate Boolean search string for you that you can then launch in the platform of your choice.
This drastically cuts down on the time that you need to spend putting together search strings when you're looking for candidates. Oh, and we created the tool, so obviously we're fangirling over it!
So there you have it, recruiters – 5 ways for you to stay on top of your game. If you even try to set aside just one hour every week to catch up on your reading or to tune into a live webinar, you'll be doing yourselves a massive favour. Remember, knowledge is power. So soak up all of the industry knowledge that you possibly can. Your overall recruitment efforts will absolutely benefit from it!
Want to keep up to date?
Join our 75,000+ subscribers who do!