6 Fascinating Recruitment News this Week - 26th September 2016
In recruitment news this week:
Introducing Restless Bandit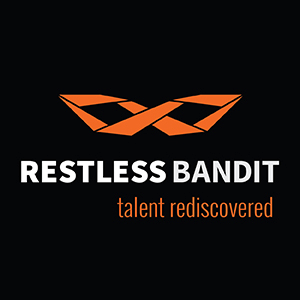 What do you get if you combine one team from Google and one team from LinkedIn's Talent Solutions business? The answer, my friends, is Restless Bandit, a new company that are hoping to 'unlock your talent universe', with their unique talent matching technology.
Founded in 2014 by the team who created Bright (acquired by LinkedIn in 2014), and including team members with multiple PhDs and people who've spent significant time at Google, Zenefits, Simply Hired, and SmartRecruiters, Restless Bandit has one mission: to find the best-matched candidates in your talent universe.
How does it work?
Restless Bandit connects to your ATS/HRIS/talent pool to analyse your talent universe and your open reqs. It's algorithms that find, match and rank candidates against your open positions, without your recruiters having to do anything! Your recruiters and hiring managers then get a daily digest of matches they should consider for interview sent directly to their inboxes.
This isn't just your typical keyword matching software; Restless Bandit is a next generation, first-of-its-kind matching model that combines skill, title, and work history data with your hiring patterns to determine which candidates are the best matches for open positions at your company. Using huge amounts of data (50,000 hours of analysis), it not only knows which skills typically go together, but it also learns what the right combinations of skills and work experience are for each position in your company. Oh, and it integrates seamlessly with most leading applicant tracking systems including Taleo and iCims, and most email solutions.
"We are bringing to recruiting the science that Google brought to search," Restless Bandit's Regional Sales Manager, Vito LaBarbera told us. "It saves tremendous time and money".
Dying to know more? You can request a demo here, or if you're attending HR Tech in Paris next month, they will be in attendance.
5 Surprising Cities Rapidly Attracting Millennial Job Seekers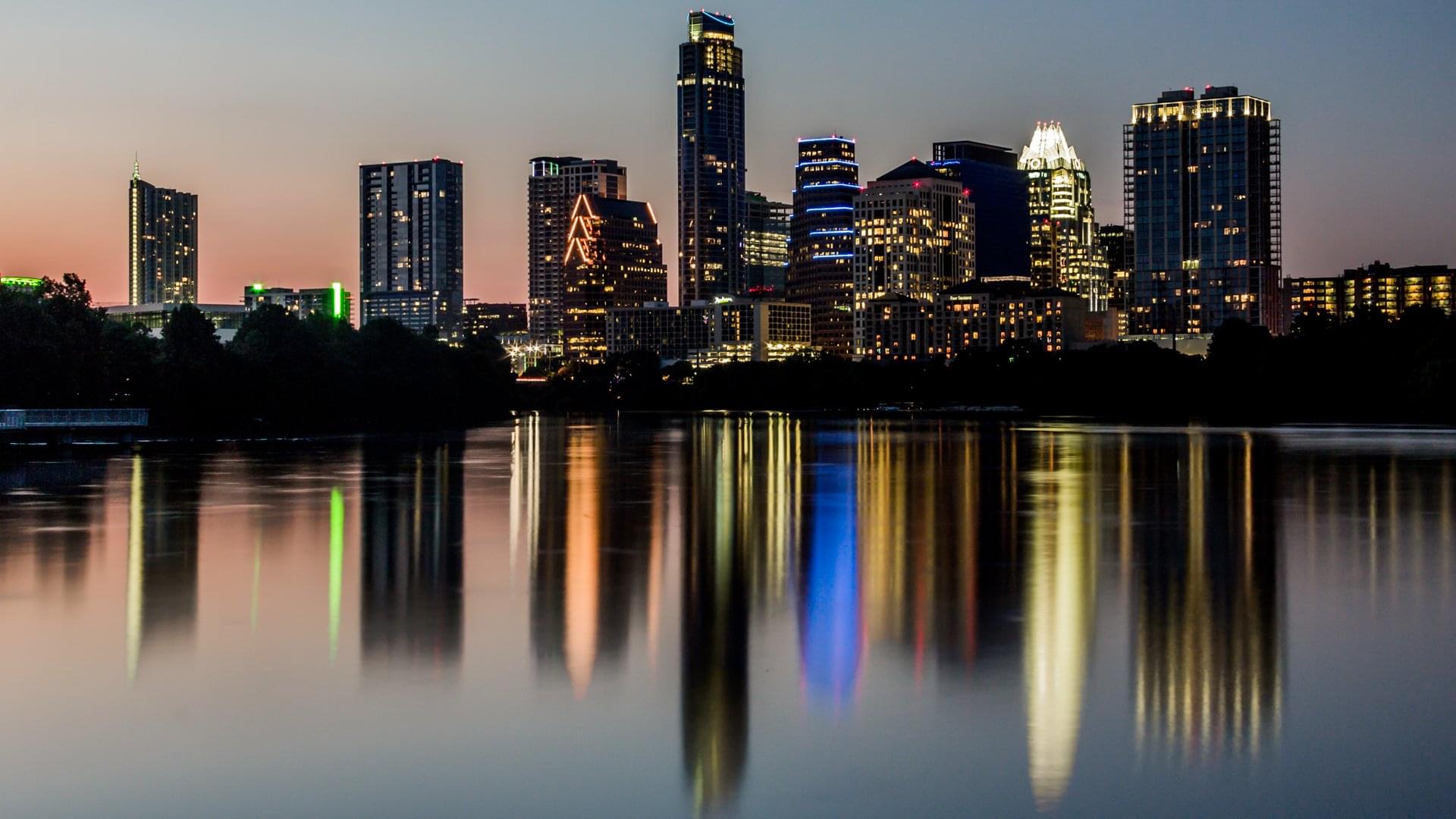 Now that Millennials are the largest generation in the world, wouldn't it be fascinating to find out where are they looking to flock to when searching for jobs? Well, LinkedIn has made it their mission to find out, and the results were actually quite surprising!
They looked at the LinkedIn job search behaviours of US Millennial LinkedIn usersn (which make up 44% of all job searches on LinkedIn), to better understand their shifting job preferences. The following are the cities with the highest annual growth in job interest among Millennials (and the most popular industries and companies within them):
1. Austin, TX
Most popular industries: IT and Services, Computer Software, Internet
Most popular companies: Apple, Dell, IBM
2. Raleigh-Durham, NC
Most popular industries: Computer Software, IT and Services, Pharmaceuticals
Most popular companies: RTI International, Cisco, Red Hat
3. Detroit, MI
Most popular industries: Automotive, IT and Services, Marketing and Advertising
Most popular companies: General Motors, Ford, Quicken Loans
4. Cleveland/Akron, OH
Most popular industries: Hospital & Healthcare, IT and Services, Insurance
Most popular companies: Cleveland Clinic, Progressive Insurance, Goodyear Tires
5. Charlotte, NC
Most popular industries: Financial Services, IT and Services, Retail
Most popular companies: Bank of America, Wells Fargo, Lowe's
Twitter's New Relaxed Character Limits have FINALLY Arrived
Remember we informed you ages ago that Twitter was going to be increasing the character limit on tweets? Well, longer tweets have now finally arrived and are starting to roll out to users.
Yes, while the longstanding 140-character limit is not changing, media attachments (that's images, GIFs, polls, and videos), as well as quoted tweets will no longer count towards your limit, so tweets containing these items can now be longer.
Say more about what's happening! Rolling out now: photos, videos, GIFs, polls, and Quote Tweets no longer count toward your 140 characters. pic.twitter.com/I9pUC0NdZC

— Twitter (@twitter) September 19, 2016
The company also plans to add similar functionality to replies — so that user handles will no longer count toward character limits either — but this feature is still in a "testing" phase, Twitter says.
[cta-blog]
Two New Reports Expose the Shocking Attitude to Women Still Held in the Recruitment Industry
According to one new report, slim women are more likely to get a job than their fuller-bodied counterparts. Researchers carrying out the study, called "Subtle Increases in BMI Within a Healthy Weight Range Still Reduce Women's Employment Chances in the Service Sector", created 2 images of a man and a woman and asked people who they were more likely to hire. The first woman and man had a plumper face with a thicker neck, whilst the second was noticeably trimmer: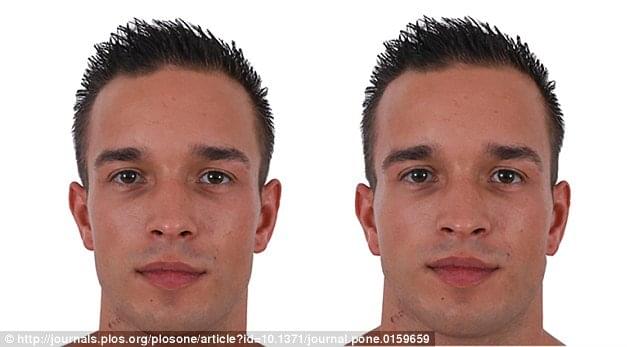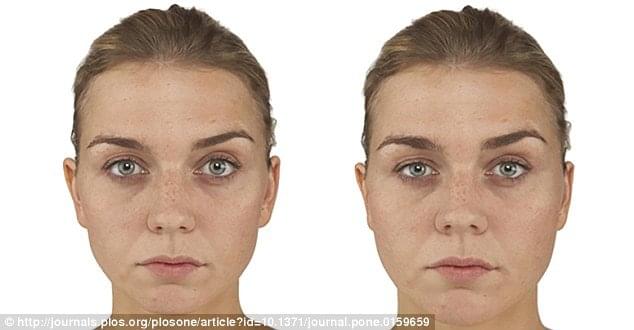 Each modified image was presented to participants to ask who they were more likely to hire (researchers also included images of men and women with tattoos and piercings to test for other biases).
The research showed "deeply unsettling" results, from a gender equality viewpoint. 'Heavier' female candidates that were still within a medically normal BMI were deemed less hireable than overtly overweight men. But while people would rather hire the trimmer lady – especially for customer-facing jobs – they didn't have the same opinion for the man. "The main conclusion of this paper is that women within the normal BMI range appear to suffer greater weight-based bias than men who are overtly overweight," said the researchers in their discussion. "Our research supports the view that heavier women are not only less likely to secure a job, but also, if they do secure a job, more likely to be assigned to non-visible, backstage roles, as opposed to front stage, face-to-face roles." They researchers concluded that the study illuminates "clear implications for those responsible for hiring employees in the service sector, and also for job seekers who are seeking employment."
Meanwhile, another study in Germany has found that female candidates wearing a headscarf have a lower chance of getting a job in Germany than those without.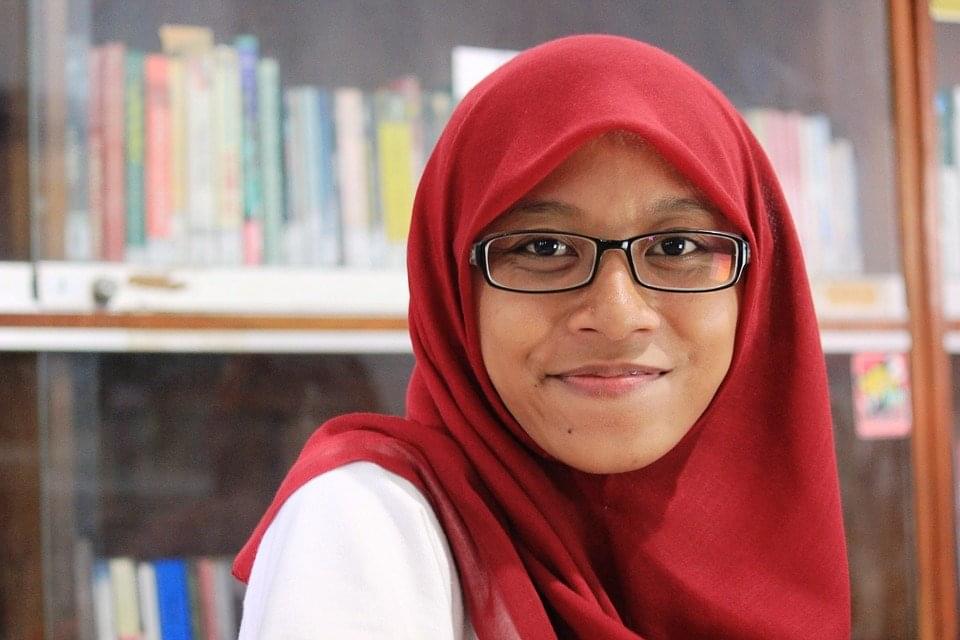 The researchers sent out 1,500 applications for office roles such as secretaries and accountants. Two fictional female characters were created – Meryem Öztürk and Sandra Bauer – with identical CVs. Öztürk has two CVs with the only difference being the accompanying picture either had a headscarf or not.
Firstly, the researchers wanted to find out if having a Muslim name would affect job chances: there was no significant difference (Bauer had an 18% success rate compared to Öztürk's 13.5%). However, when both Öztürk CVs were sent out, the CV containing the headshot with the headscarf had a one in 24 success rate. This was 4x less than the other identical CV without a headshot. The researchers stated: "This result implies that the candidate with the headscarf had to send four and a half times as many applications as an identical applicant with a German name and no headscarf to receive the same number of call-backs for interview. This suggests that there is discrimination against female migrants – particularly if they wear a headscarf."
Instagram Rolls Out a Much-Needed "Save Draft" Feature to All Users
Following tests earlier this year, Instagram has confirmed it's rolling out a "Save Draft" feature to all users. This addition means you're now able to begin working on a post, then save a copy of your changes to be completed later. This option appears when you hit the "Back" button in the app – something that would have previously discarded your edits.
Trying to create a post that's just right? With the latest update, you can save as a draft & come back to it later. https://t.co/7lZ0eyNtBC

— Instagram (@instagram) September 20, 2016
The feature was first spotted in testing this July, when a handful of users began seeing a "Save Draft" option appear in their app. The following month, the button rolled out more broadly, but the company at the time had only considered it an experiment. After adding effects, filters, your caption or a location to your photo, you can tap the back arrow at the top left of the screen to see the new "Save Draft" button appear. However, you'll only see this option if you've made changes to your photo, meaning you've edited it, tagged someone, or added your caption or location. To return to your work, you'll tap the Camera icon at the bottom of the screen, then tap "Library." Posts will appear at the bottom below the title "Drafts."
Yayyyyyy Instagram now has save draft! #filteronpoint #socialmedia pic.twitter.com/TimQqgd04D

— Linda Hoang (@lindork) July 23, 2016
For anyone who's creating job ads in Instagram (which you should definitely start doing btw), this new feature will be an abolsute God send!
Kirsten Bell Would Like to Introduce You to "Pinksourcing"
In the first episode of
the Huffington Post
's brand new series, "
Celebs Have Issues
," where famous people use comedy to raise awareness about important issues, actress Kristen Bell stars as a hilarious advocate for the more un-hilarious issue of women's rights in the workplace.
In the video, Bell presents a fictional new recruitment agency who can help you hire the cheapest, most affordable workforce in America: women! Women's rights — equal pay, maternity leave, healthcare — are still something the US struggle with as a nation. Bell hopes that this video will encourage people to learn more about empowering women and, in particular, point them in the direction of I Am That Girl – an organisation that helps women build confidence in who they are, and ignore the daily messages attaching them to who they are not.
Want to keep up to date?
Join our 75,000+ subscribers who do!