7 of the Best Places to Promote Your Employer Brand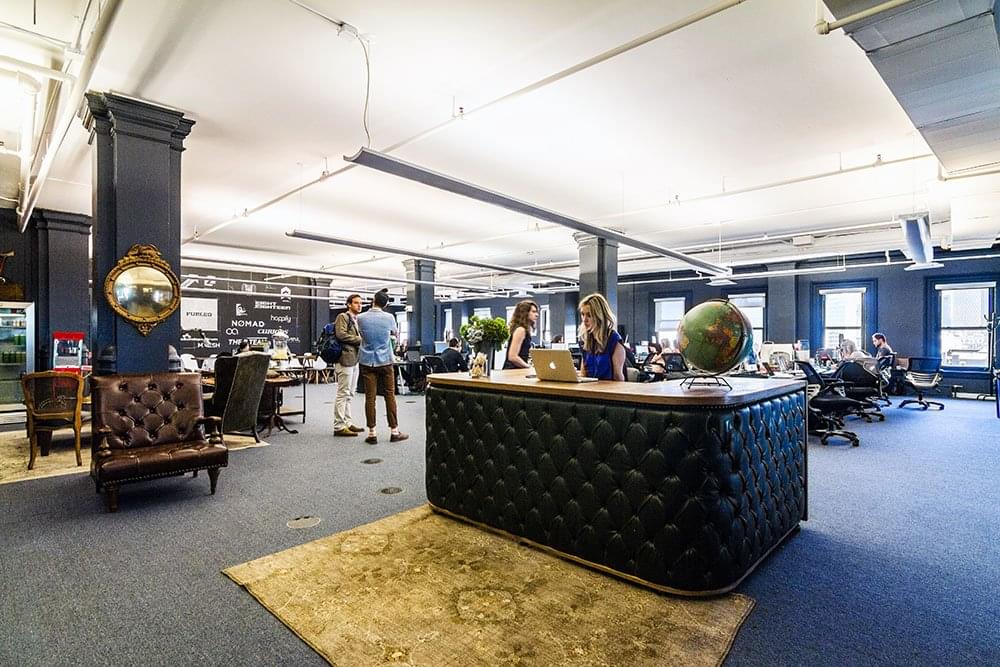 It's official, 2017 will be the year of the employer brand. A whopping 80% of talent leaders agree that their organisation's employer brand has a "significant" impact on its ability to attract and hire great talent. So, as the war for talent intensifies, employers need to do everything they can to create a differentiation and preference in the minds of both future and current employees. And one of the best ways to do that is to ensure your employer brand is communicated across as many channels as possible, both external and internal.
Today, we're listing the best places your organisation can start promoting and building your employer brand to ensure your organisation is always top of mind for the best candidates:
1. Your Career Site
Thought your careers site was just for job listings? Think again! Your careers site is actually one of the most crucial tools you can use to empower your employer brand as it's one of the very first places potential candidates will come into direct contact with your organisation.
For a job seeker, there's nothing worse than arriving at a company's careers site only to be greeted with outdated information, bad design/user experience, or the words "No job openings." It doesn't exactly give a very good first impression of the company now does it? Especially when you consider that the candidate experience starts the moment a candidate finds arrives at your careers site.
So, ensure any potential candidate visiting your careers site is greeted warmly and presented with the most relevant information including open roles, information about the company, photos of the team and other nice-to-haves like employee interview videos.
We use our careers page to not only list the jobs we currently have available, but to also tell prospective employees, exactly what we do, what it's like to work at Social Talent, the kind of roles people at Social Talent do, and to display photos of our team at our Christmas party in Madrid and on company days out.
2. LinkedIn Company Pages
It's not just recruiters who use LinkedIn to research potential candidates. Candidate also use it to scope out and research potential employers when deciding whether or not they want to work for you. Therefore, it's important to ensure your company is represented well on LinkedIn. And the best way to represent your company on LinkedIn is with a Company Page.
Followers of your LinkedIn Company Page are 3 times more likely to apply to your jobs, 78% more likely to respond to your InMails, and 10 times more likely to share your content with their followers (who could also be potential candidates). All you need to do is ensure your Page is up to date (branding images, company information etc.) and regularly updated with interesting relevant content. According to LinkedIn the most engaging Company Page updates are inside views of how your business works, employee interviews, industry news employment tips and employee/event photos. Basically, you need to publish content that should help your audience to get to know you better.
At Social Talent, we use our LinkedIn Company Page to share our exclusive blog content, motivational quotes, images from events, information as to when our employees are speaking at events, office life, industry news and industry humour. It's updated every single day at least twice a day, so followers will always have something new to engage with.
3. Employee Referral Programs
Employee referrals are the top source of hire for virtually every company, accounting for almost three quarters of all positions filled in an average year. Candidates who are referred into the company through an employee are also 4 times more likely to result in a hire than a candidate who applies directly through a careers' site. Therefore, it is just as critical to brand internally as externally.
By establishing and promoting an employee referral program within your organisation, it encourages current employees to really think about the positives of working for your organisation, and then spread the word to their network. Even if the employee doesn't have a specific person in mind, the right incentive might lead to social media posts and other forms of sharing on a large scale. Which brings us to the next best place to build and promote your employer brand.
4. Your Employees Social Networks
Nobody is more influential when it comes to communicating a company's brand than the employees themselves. Think about it: who knows more and is perceived as knowing more about the company, its culture, and what day to day life is like there than the people who live it on a daily basis? Any messaging that comes from these folks is going to be considered credible, so make the most of this inherent audience trust: encourage and facilitate your employees to share positive brand messages on the likes of Twitter, Facebook, Instagram, and LinkedIn.
Just search Instagram or Twitter for #nprlife or #lifeatca to see what the recruiting teams at NPR and CA have managed to foster with their employees. Or check out the 6 Clever Ways You Can Involve Your Employees in the Hiring Process for some inspiration.
Bottom line: Employees that feel empowered are more likely to promote a positive brand message. Help your staff understand the vital role they play in attracting new talent and retaining existing talent: let them know that they are, indeed, ambassadors for your employer brand.
[cta-blog]
5. Instagram
Instagram now has over 500 million active users, and boasts some of the most engaged followers in the world. And guess what, you can take advantage of that when it comes to promoting your employer brand.
When it comes to Instagram, users want to see the unseen and glimpse into a world they would otherwise have no access too. That's why celebrities like Kylie Jenner and Taylor Swift do so well on the platform – they give fans a literal snapshot into what it's like to live in their world through their accounts and fans flock to catch a glimpse. So when setting up your company Instagram account, you need to ask yourself; "Who is your audience and what do they care about?"
One corporate account that do this very well is Burberry. Unlike its other high-end competitors, Burberry uses its account to post cool images of London (where the company is based), along with backstage pictures from photoshoots, fashion shows, magazine shoots etc. And while they do post the occasional merchandise image, they don't flood their account with picture after picture of clothing.
We like to use our own Instagram account to capture office life and life on the road at events. So if you're looking for some initial inspiration for what to post, check it out. But you'll quickly learn what gets the most likes and how to engage talent through Instagram.
6. Employee Intranet
As Gallup.com reports that just 41% of employees feel they know what their company stands for, it's clear that the communication of employer brand requires as much focus internally as externally. Deploying an intranet and using it as a communication platform to define values, obtain employee feedback and set out your Employee Value Proposition (EVP) with information about benefits, events and initiatives can prove tremendously valuable – especially when striving to build brand ambassadors within your existing staff.
An employee intranet can also help to inspire staff to contribute more fully to projects and initiatives, as by logging into a common space every day, they're regularly connected to each other and to your organisation's mission.
7. Snapchat
Along with other visually based social media channels like Instagram, SnapChat is slowly but surely becoming an incredible vehicle on which to present and show off your employer brand to potential candidates. "Snapchat is very much built for storytelling" says SnapChat influencer Branden Harvey, and as we all know by now thanks to J.T. O'Donnell, "by telling stories that showcase how a company operates and what makes it special, brand awareness is created. When those stories focus on things potential candidates desire in an employer, it becomes Employment Branding." Therefore, the two things go hand in hand. You need to tell the story of your company and its people and SnapChat lets you tell it.
"When you do anything every single day and make it public it builds an audience", says Harvey. "All the content I'm creating is very focused on in-the-moment stuff, which I think my fans really relate to". And guess what? You can build a following of really relevant and engaged candidates using SnapChat too.
Yes, most of Snapchat's user base is young (it's currently the No.1 social network among teens beating out Instagram, Twitter and Facebook), but the app's popularity is growing amongst all demographics. Half of new Snapchat users are over the age of 25, and the growth rate of the 25+ audience is double that of the 25 and under audience. And those that are on it are paying it plenty of attention! The average user now spends an average of 25-30 minutes a day on Snapchat, while 41% of all 18 to 34-year-olds living in the United States can be reached via Snapchat.
Check out the 6 Best Employer Brands on Snapchat Right Now to discover how best to use it.
Learn the secrets of how to craft and execute a killer employer brand from the experts including; Matt Charney, Craig Fisher and Lars Schmidt. Request a demo of our world leading HR & Recruitment platform today and our expert sales team will show you how our expert learning platform can help you achieve your recruiting and business goals.
Want to keep up to date?
Join our 75,000+ subscribers who do!