7 Fascinating Recruitment News Stories to Emerge this Week - 11th July 2016
In recruitment news this week:
Online Job Ads fall by 47% Post-Brexit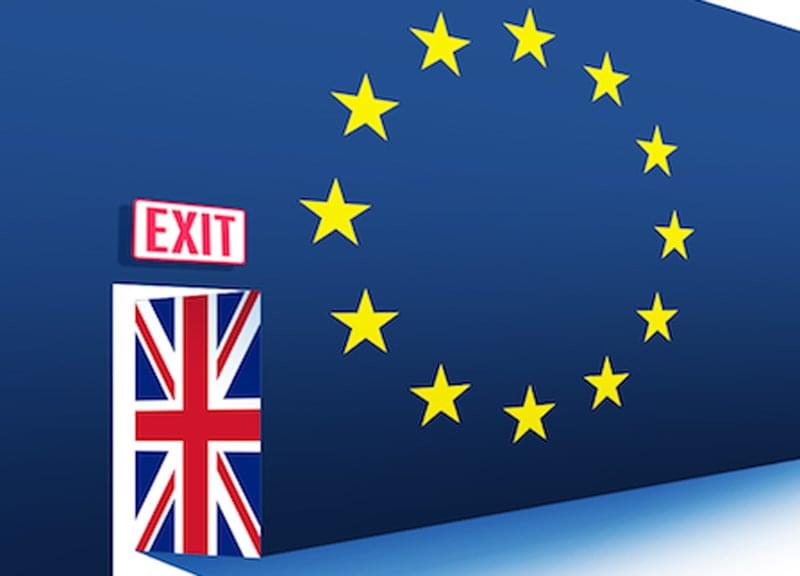 According to recent reports from CEB, from June 23rd to July 4th, online roles fell outside the usual fluctuations of 5-10%. In fact, job posting advertised online fell from 1.5 million before the Brexit announcement to 820,000 after the announcement.
Brian Kropp, HR Practice Leader at CEB, commented on the drop, saying: "This is an early indication that UK-based companies are pulling back from hiring following the EU referendum result. The 47% drop in job openings compared to last year is far outside the normal fluctuations we see, which tend to be between 5% and 10%. At this stage it is unclear if this is an early shock reaction from employers and whether this trend will continue, however, if recruitment budgets do contract and open head counts are frozen, it will certainly have a negative impact on the UK economy."
However, according to another new report from APSCo, while job postings for permanent roles had decreased by almost half, vacancies for temporary and contract roles has increased across the professional staffing market.
Nova Contracting Director, Marcus Green, commented: "Temporary workers will be an even more essential resource as recruiters respond to the period of uncertainty created during the negotiation period for the UK's new trading relationships. We don't know how long those negotiations will take, or what impact there will be on our sector, but we do know that contractors can provide vital flexibility to meet the challenge."
Simply Hired's New Owner Revealed
Back on June 6th, we reported that Simply Hired was shutting down all existing operations as part of an acquisition. And only this week have we learned what is happening next. According to a short press release, Simply Hired's assets have been acquired by Recruit Holdings – the Japan-based group that also owns Indeed.com: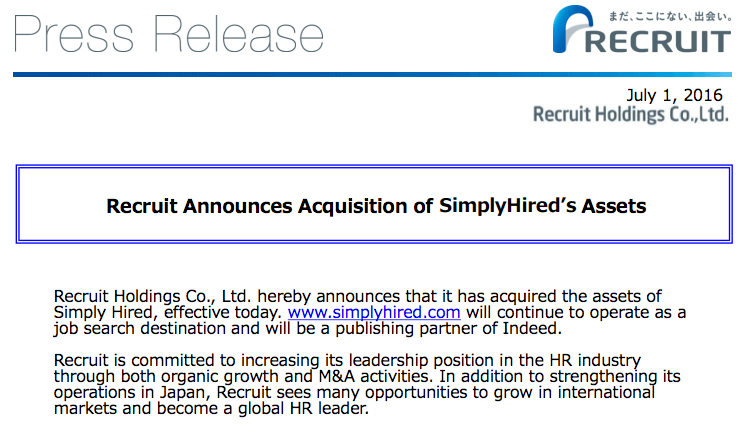 What this will mean for the site is unclear just yet, but Techcrunch.com believe the acquisition underscores how there is ongoing consolidation in the recruitment market, particularly in the wake of Monster recently acquiring Jobr and Microsoft buying LinkedIn.
We'll just have to wait and see.
Google Release 2015 Workforce Diversity Stats
Google have finally published the results of their 2015 diversity efforts when it comes to hiring. But while the results are promising, they prove that the tech giant still has a long way to go:
Women now comprise 31% of all Googlers, with the company claiming to have seen strong growth of women in tech and leadership roles. In 2015, 1 in 5 technical hires were women (bringing the total number of women in technical roles up to 19%. While, women now hold 24% of leadership roles across Google (up from 22%).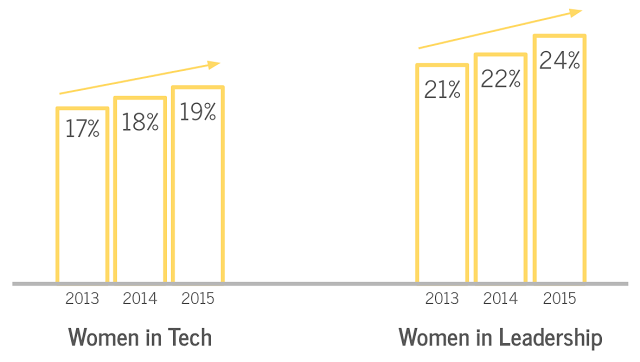 For the first time this year, Google shared the percentage of Black and Hispanic hires. 4% of 2015 hires were Black, while 5% of hires were Hispanic. Overall, Black people now make up 2% of Google's workforce and Hispanics make up 3%. 59% are White. 32% are Asian.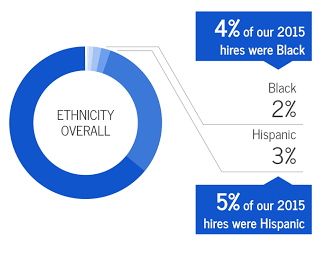 Google are continuing to invest in unconscious bias training. Over 65% of Googlers have now participated in unbiasing workshops and all new Googlers are obliged to take a workshop as part of their orientation.
In a statement accompanying the results, Google said: "We're still not where we want to be when it comes to diversity, but last year, we made progress in our efforts to build a more diverse Google. We're hiring above our current representation of Blacks and Hispanics, and we increased representation of women in leadership and in technical roles."
Google's current diversity hiring initiatives include:
A Googler-in-Residence program at 7 Historically Black Colleges and Universities (HBCUs), that teaches Intro to CS classes as well as driving other student development efforts across their respective CS departments.
Tripling the number of schools from which they recruit talent. This campus recruiting season alone, more than 20% of new hires were made from a campus new to Google recruiters.
Throughout the year, Google brings students from all backgrounds to their offices for real-life experience at a tech company. These students include graduating high school seniors and college students.
Read more about what Google are doing to improve diversity in their workforce, here.
On-Demand Staffing Startup Lands $22 Million in Funding

HourlyNerd, a Boston-based startup, aspires to be more than an on-demand staffing service for skilled employees. It wants to be a full-service platform for large companies to change the way they think about employees.
"If you think about a company today, it's structured in the same way as 100 years ago," says company co-CEO and co-founder Rob Biederman, who sees a future where companies make increasing use of on-demand workers. And it would appear investors share his vision because they just poured a $22 million investment into the startup to help it carry out its vision. Why? Well, according to TechCrunch.com at the On-Demand Economy Conference at MIT last March, there was A LOT of discussion about the changing way people will work in future and the impact it's having on the infrastructure we've set up around work for the last 100 years. In the past, our work infrastructure has encouraged workers to work for one employee for a period of years. Whereas nowadays, skilled workers seem more keen to move from project to project.
However, a new way of working requires a whole new way of interacting with employees including how to manage them, measure performance and incentivise
them. And that's where investors are hoping HourlyNerd comes in.
The "Uberization" of recruitment continues!
Are Poor Interview Skills to Blame for Lack of Women in Tech?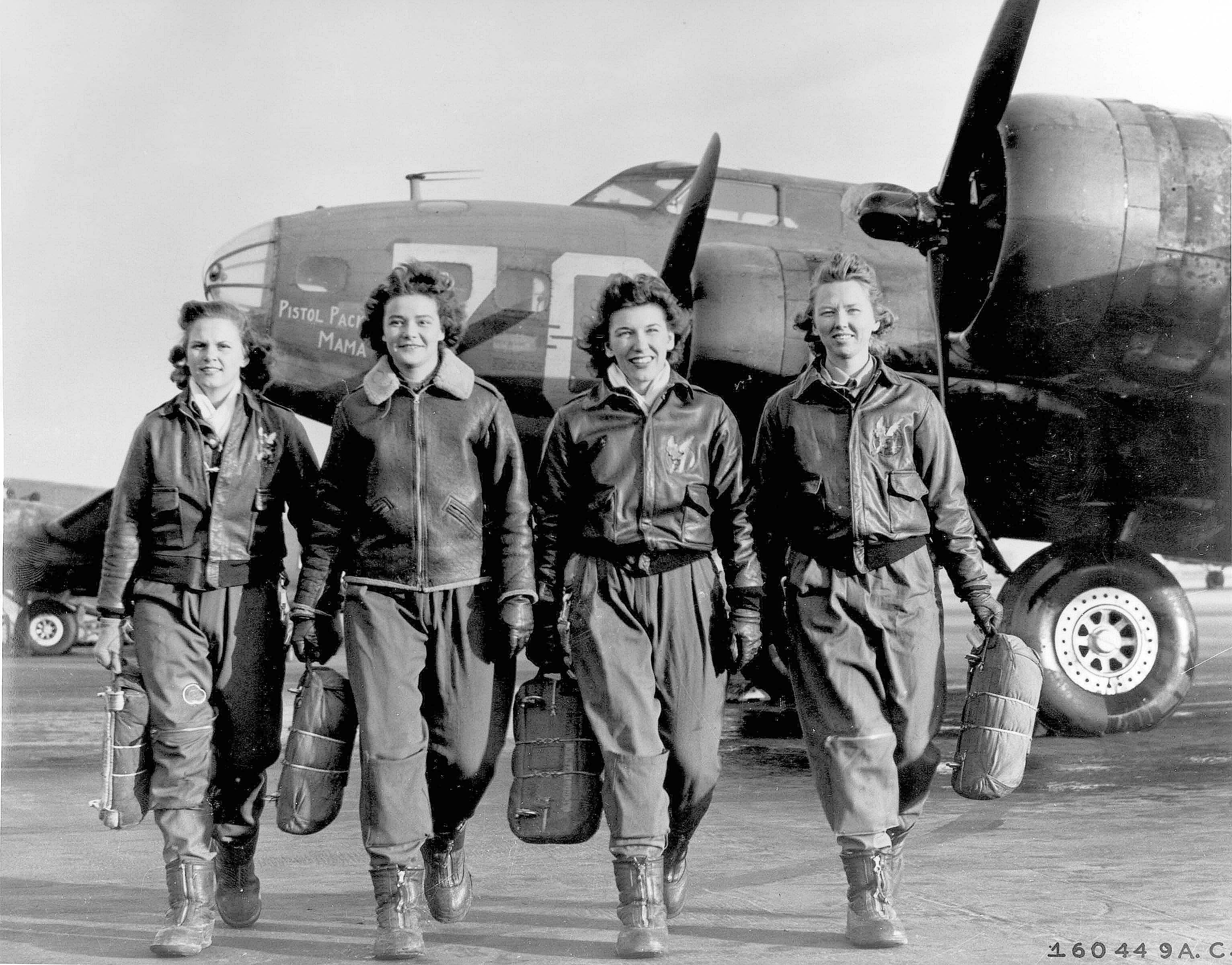 A ground-breaking study has revealed some rather interesting results when it comes to tackling the ongoing lack of women in tech.
Interviewing.io, a service which allows interviewers and interviewees to match up online and conduct interviews based on their communication skills recently set out to fix the "gender gap in tech" by creating a voice changer that would allow interviewees to mask their voice, and in turn their gender, in an attempt to tackle bigoted interviewers.
"In short, we made men sound like women and women sound like men and looked at how that affected their interview performance. We also looked at what happened when women did poorly in interviews, how drastically that differed from men's behaviour, and why that difference matters for the thorny issue of the gender gap in tech."
The result? Well, contrary to what we expected (and probably contrary to what you expected as well!), masking gender had no effect on interview performance. In fact, the study revealed that women underperform in job interviews even when the interviewer believes them to be male. Men are "advancing to the next round" around 1.4x more often than women, and that men were being rated an average of 3 stars out of 4, compared to the 2.5 stars that women received. If anything, the study started to notice some trends in the opposite direction of what they expected: for technical ability, it appeared that men who were modulated to sound like women did a bit better than unmodulated men and that women who were modulated to sound like men did a bit worse than unmodulated women.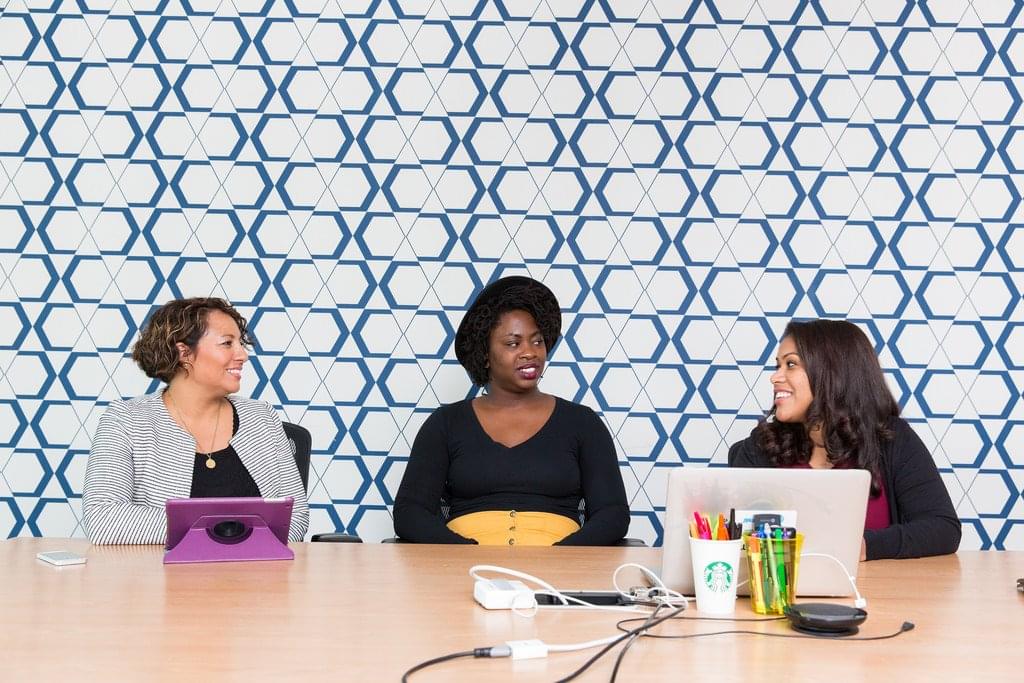 But if the issue isn't interviewer bias, what could it be? The researchers then spent more time poring over interview data, and noticed something peculiar when observing the behaviour of female interviewees. Anecdotally, it seemed like women were leaving the interviewing.io platform a lot more often than men. In fact, when the numbers were crunched, women leave interviewing.io roughly 7x as often as men after they do badly in an interview. And the numbers for two bad interviews aren't much better. You can see the breakdown of attrition by gender below:
"Since gathering these findings and starting to talk about them a bit in the community, I began to realise that there was some supremely interesting academic work being done on gender differences around self-perception, confidence, and performance. Some of the work below found slightly different trends than we did, but it's clear that anyone attempting to answer the question of the gender gap in tech would be remiss in not considering the effects of confidence and self-perception in addition to the more salient matter of bias," said researcher Aline Lerner.
In short, although more research needs to be carried out around the subject, it would appear that a lack of self-confidence when it comes to their own performance may be a contributing factor to the lack of women in tech. Moving forward however, the researchers were pleased to announce that when you factor out interview data from both men and women who quit after one or two bad interviews, the disparity goes away entirely. So while the attrition numbers aren't great, they're massively encouraged by the fact that at least in these findings, it's not about systemic bias against women or women being bad at computers. Rather, it's about women being bad at dusting themselves off after failing, which, despite everything, is probably a lot easier to fix.
For a more in-depth look at the figures and arguments in this study, click here.
Do You Have the 10 Traits That Top Recruiters Share?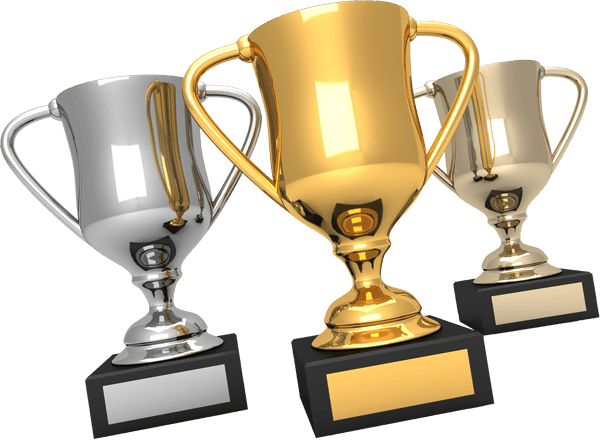 Using the data from a brand new survey, LinkedIn recently put together a list of the top 10 traits all top recruiters share:
1. Make placements with top quality candidates.
These recruiters don't just fill positions with the best people who apply. Instead, they seek out the best people, work with them closely and ensure the best ones get hired.
2. Emphasise fewer candidates, advanced networking and more recruiting.
The best recruiters don't need a lot of candidates to make great placements. Instead they identify a small group of top tier candidates (15-20) using advanced searching tools and proactive networking. Converting 80% or more of these into career discussions is the key to their success.
3. Have top of the funnel metrics that are over the top.
Since the pool of prospects is small, the yield must be high. This requires a campaign approach to convert 80% of their outbound efforts into conversations and converting 80% of these conversations into interested prospects or more pre-qualified referrals.
4. Know the job inside out.
A job is not a list of skills or experiences. It's a list of performance objectives that define the required results and the best process to achieve these results in the actual environment, the true culture and with the actual manager. As important, the best recruiters can convince hiring managers to define the job this way.
5. Use a consultative vs. transactional process to create a true career move.
It takes hours spread over weeks for a top-tier person to fully appreciate the long-term career opportunity inherent in any job. Good recruiters orchestrate this effort ensuring the decision to proceed or not is based on the difference in what that person is doing now and could be doing in the future.
6. Trusted and accurate interviewer.
The best recruiters conduct top-to-bottom interviews that focus on fit, performance and motivation. They can recognise top talent and their hiring manager's clients give them a full vote on whom to hire.
7. Equal partner with the hiring manager.
Hiring top tier candidates who have multiple opportunities can't be done without a strong partnership between the recruiter and hiring manager. Part of this involves coaching and influencing the hiring manager at each critical step.
8. Considered trusted career advisors by their candidates.
Recruiters profoundly affect people's lives, especially top tier and passive candidates who don't need to change jobs or have multiple opportunities. Developing this trust also results in high-quality referrals of other top tier candidates on an on-going basis.
9. Can negotiate and close offers based on career growth rather than compensation maximisation.
The best recruiters don't box check skills or filter candidates on compensation during the first call. By setting the conditions for a career move during the first meeting, the best recruiters achieve high close rates within the budgeted comp ranges.
10. Applicant control is not considered distasteful.
Ensuring candidates don't opt-out before understanding the full opportunity is the essence of passive candidate recruiting. Controlling the conversation this way is referred to as applicant control. The best recruiters fully understand the importance of this technique.
Microsoft Recruiter Slammed for "Cringeworthy" Millennial Email
Microsoft has been left red-faced after an email from an overenthusiastic recruiter to a college student was leaked online. Tweeted by Patrick Burtchaell, the email was sent to the college student's roommate and invited the student to attend an after party event at there company's Internpalooza using colourful fonts and all manner of slang and words yet to be added to the Oxford English Dictionary. And yes, it was as bad if not worse than it sounds!
The email read:
My roommate received this email from a Microsoft recruiter today. pic.twitter.com/90Qwr78eGO

— Patrick Burtchaell (@pburtchaell) July 6, 2016
Since the email leaked, several media sites have picked up the story and publicly shamed Microsoft for their failed attempt at "getting down with the kids", particularly after their purchase of recruiting favourite; LinkedIn. In a response to the backlash and the email itself, a Microsoft spokesperson said: "The email was poorly worded and not in keeping with our values as a company. We are looking into how this occurred and will take appropriate steps to address it."
Let this be a lesson to every recruiter!
Want to keep up to date?
Join our 75,000+ subscribers who do!