7 Interview Questions You May Not Have Thought To Ask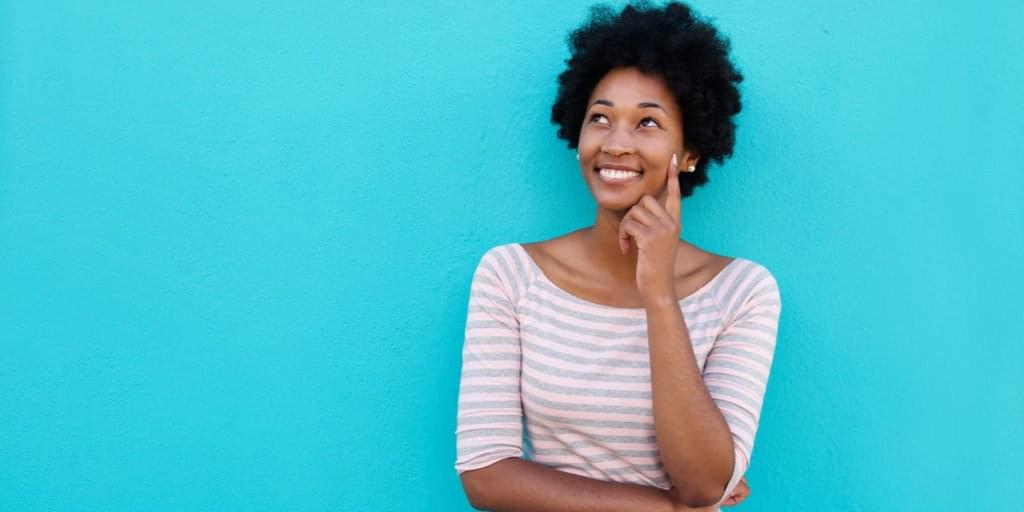 The interview is perhaps the most important part of the recruitment process. It's often easy enough to find candidates with the right qualifications and relevant experience, but qualifications and experience aren't enough to guarantee an employee's success. Successful employees also fit the workplace culture, think on their feet, and are consistently motivated to perform at their very best.
It's therefore only at the interview stage that you can really assess whether your candidate is right for the job. How? These 7 questions will help you see past the CV and pre-prepared answers.
1. Describe the best boss you've ever reported to.
This question is recommended by Kathy Downs, recruitment manager at Robert Half Finance & Accounting, California. She explains that it's a great question to establish your candidate's potential cultural fit, providing you with an insight into their previous workplace relationships, their work habits, and communication style.
If the best boss they've ever had worked very differently to you, that's an obvious warning sign. Make sure to ask follow-up questions to uncover what made the relationship work so well – you might even learn something yourself.
2. In five minutes, could you explain to me something that is complicated but which you know well?
Lindsay Kolowich over at Hubspot argues that this is a fantastic test of intelligence, as well as "a great gauge of a candidate's passion and charisma". She stresses that the 'something complicated' need not be work-related – you're just looking to see what they consider 'complicated' and how well they can articulate and elucidate complex ideas.
If they pick something obviously too simple, that suggests they're less able to think on their feet when under pressure. The clarity of their explanation, of course, speaks to their communication and leadership skills, but Lindsay further notes that candidates who can convey their knowledge clearly are "more likely to be charismatic, enthusiastic, and influential at work."
3. If you got hired, loved everything about this job, and are paid the salary you asked for, what kind of offer from another company would you consider?
"You'd be surprised by some of the answers" assures Ilya Pozin, founder of Ciplex, a leading US Web Design Firm, who lists this as his favourite interview question. You can tell a lot from the candidate's answer about what motivates them – money, respect, job satisfaction, pride, and so on. And if you know what motivates them, you know whether it's possible for you to keep them motivated.
4. What would you do if…?
Situational interview questions are ideal for determining whether a candidate's previous experiences have taught them how to handle possible future problems. They will give you a good idea of how your candidate thinks and whether they are up to the sort of challenges you expect them to face on a daily basis.
Keep the scenarios work-related and fairly common (nothing too extreme) – maybe pick a problem that your company actually faced in the past and ask how they would have solved it. This way you can tell whether they would have been a valuable member of the team at the time.
5. Tell us about a time when things didn't go the way you wanted – like a promotion you wanted but didn't get, or a project that didn't turn out how you had hoped.
There will always be the occasional mishap, and so you need a candidate who can handle failure.
Tony Knopp, co-founder and CEO of Spotlight Ticket Management, explains that responses typically fall into three categories: blame, self-deprecation, and opportunity for growth. Clearly, responses falling into the third category are what you're after.
6. Did your level of responsibility grow or change in your previous job?
This is a great question to uncover your candidate's past performance and flexibility.  If they started out at the reception desk and rose through the ranks, they 're  probably a  good employee.
If their level of responsibility has remained fairly static, you need to find out why. Perhaps their previous job did not offer much opportunity for advancement and that's why they're here, which is great, or perhaps their previous employer did not think much of their abilities.
7. What are the first three things you would do if you were hired for this position?
This question tells you straight away whether the candidate really understands the position they've applied for,  how they approach a new environment and what their workplace priorities are. You want to hire someone who is going to make a valuable contribution, but it's up to you whether that requires someone who will carry on existing practice or someone who will shake things up a bit.
For more examples of questions to ask your candidates at the interview stage, check out this article over at the balance.

Oliver Hurcum writes for Inspiring Interns, which specializes in sourcing candidates for internships and graduate jobs, including digital jobs.
Want to keep up to date?
Join our 75,000+ subscribers who do!