Keep up with the latest hiring trends!
/
/

7 Invaluable Email Insights Recruiters NEED to Know
7 Invaluable Email Insights Recruiters NEED to Know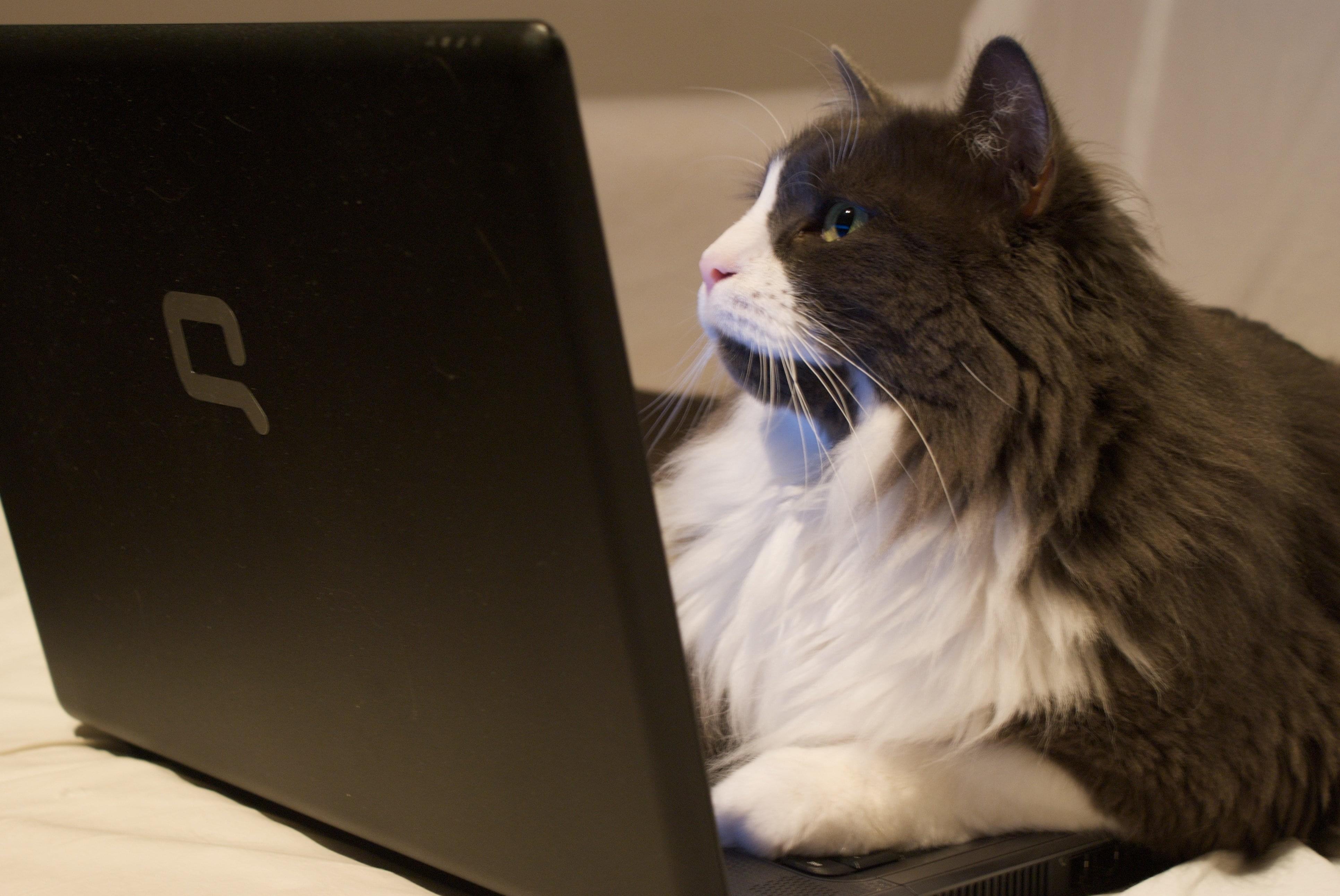 How many emails does the average candidate receive per day? What influences your candidates' willingness to open, interact with and respond to your email? On what devices are they reading their emails? What time of the day do they read their emails? We have the answer to all the these common email questions and more email insights here:
1. The competition is fierce.
The average office worker receives 121 emails per day. That's a lot of competition when it comes to getting your email read! In fact, according to Litmus, you have just 3-4 seconds to grab your readers' attention and interest them enough to open and read your email.
2. Your subject line will make or break your email.
You only have 3-4 seconds to grab your candidates attention, so the subject line you choose is going to be incredibly important to your email's success. According to Marketing Land, subject lines with 61-70 characters see the highest read rate. But what you choose to say using those characters must be relevant and interesting to the candidate receiving it. If not, your email will get relegated to the Trash inbox.
How do you make an email subject line relevant and interesting? Well, there's an old adage that helps marketers everywhere use to get into the heads of their audience: What's in it for me? They use their email subject lines to tell the customer what benefit they'll get from opening this email. Try doing the same when it comes to your candidate emails. Providing clear value to the candidate will help produce more clicks.
Joanna Wiebe of CopyHackers offers this advice: "Do yourself a favour and repeat after me: Nobody actually wants to hear from me. They only want to hear from their friends. Your task, then, is to sound as much like their trusted friends, colleagues and/or clients as you can… without being tricky… or gimmicky… or lame."
For a comprehensive guide on how to improve you email subject lines, check out our guide entitled, How to: Write A Killer Email Subject Line.
3. Optimising preview text is an effective way to boost open rates.
If you're a Gmail, Outlook, Yahoo! or Apple Mail user you'll know that those programs display snippet or preview text (approx. 100 characters pulled from the first few lines of text inside the email) next to the subject line to give you a better idea of what the emails you receive are about. You'll also know that the text that appears within that snippet can very often make or break whether or not you open an email. And guess what, your candidates feel the same way.
Therefore, taking the time to optimise this preview text is one of the most effective ways to increase open rates. In fact, according to Litmus, it can increase your open rates by as much as 45%. "While all inbox fields are fertile ground for optimisation and A/B testing, optimising preview text is frequently a quick win," they say. Here are their tips for optimising it to your advantage:
Think of preview text as a second subject line and use similar strategies to improve your email.
Keep character limitations in mind, and pack the beginning of your preview text with keywords and phrases that perform.
Get creative, use this extra space to play off of the subject line and further encourage your subscribers to open the email.
Sum up the content of the email (but don't give too much away!)
4. Most candidates will read your mail on their mobile.
The recruitment/HR sector shows one of the highest levels of mobile email opens and consumption. In fact, a grand total of 52.39% of recruitment/HR emails are opened on mobile devices: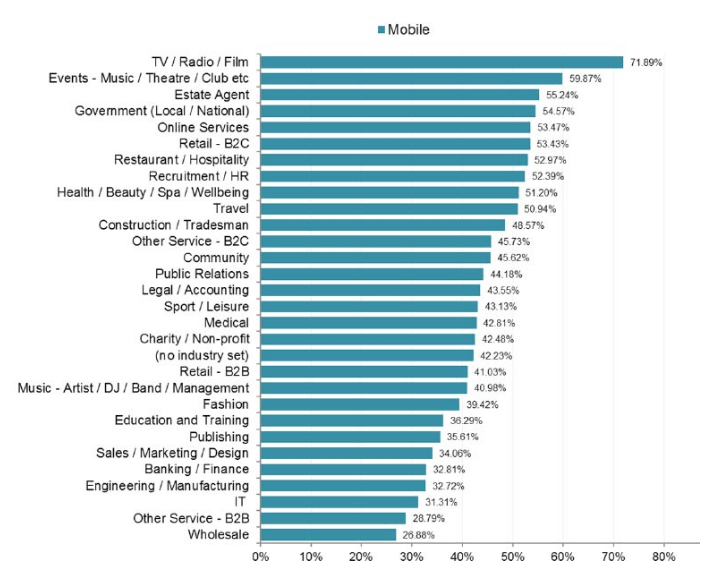 "Great news!", I hear you cry. It is, but let's remember that while over 50% of recruitment emails are opened on mobile devices, 69% of mobile users delete emails that aren't optimised. So, if you're email isn't mobile friendly, it isn't going to get read.
Here are some things to consider before sending an email which should make it easier to read on mobile:
Enlarging text so candidates don't have to zoom in
Making the copy shorter
Using single-column layout to accommodate smaller mobile screens
Make the call-to-actions large enough so they can easily 'touched'
5. Timing is everything.
When CoSchedule decided to compile the data from several high profile email studies in order to determine a definitive answer for the age old "when is the best time to send an email" question, this is what they discovered:
You should prioritise your send days in this order:
Tuesday: This is hands down the best day to send emails according to the majority of the data from these studies.
Thursday: If you send two emails a week, choose Thursday for your second day.
Wednesday: While no single study showed that Wednesday was the most popular, it came in second place several times.
You should prioritise your send times based in this order:
10 am: While late-morning send times were the most popular in general, several concluded that the best time to send emails is at 10 a.m. Another notable time is 11 a.m.
8 pm – Midnight: The research shows us that emails generally receive more opens and clicks later in the evening. As Campaign Monitor notes, this is likely due to people checking their email before going to bed.
2 pm: It looks like you might be successful by sending your emails later in the day as people are checking out of work mode or looking for distractions.
6 am: 50% of Americans begin their day by emailing in bed, so this one makes total sense!
6. Personalisation is no longer just a "nice to have".
74% of marketers claim that targeted messaging and personalisation of emails improves their customer engagement rates, while other research has proven that personalised email messages get an average click through rate of 14% a 10% conversion rate. These stats prove that the hyper-informed generation of today is no longer accepting of mass broadcasted, unpersonalised sales pitches (and that includes your job opportunity). Nowadays, in order to be taken seriously, the value proposition from a business needs to be delivered to their customers at the right time and has to be 100% relevant. Your recruitment emails are no exception.
Even if you're sending a general email to a database full of similar candidates, your email needs to look as if it was intended for one candidate and one candidate only. It needs to speak to them as an individual and compel them to take the action you desire, whether that be to reply or click through to a careers site.
Research tells us that the best way to ensure a message is personalised is to include at least two unique things about the candidate in the message. By including at least two unique things about that candidate in your email, it shows you've done your research and that you are genuinely interested in them. For example, make reference to the candidate's current employer, their current job title, their degree, an award they've won, or a blog post they've written. Yes, this can be more difficult to do if you are emailing a larger database, but if you are emailing en-masse, we suggest taking some time to cleverly segment your database. Do you have a number of candidates who used to work for a particular employer? Are their a number of candidates in your database who completed the same degree or attended the same university? You can be clever about how you personalise your emails, if you just take a little time to plan how you're going to do so.
7. Keep it Plain Jane
You might think that a shiny, specially designed email (or an HTML-enhanced email), would increase your opens and response rates. But, according to HubSpot's own research, HTML emails actually decrease both your open and clickthrough rates. Instead, they found that a good old-fashioned plain text email performs much better. "Aside from proper list segmentation, nothing boosts opens and clicks as well as an old school, plain-text email," they said. But HubSpot wasn't the only one to come to that conclusion. DIYthemes also tested a plain text version of their normally HTML-enhanced e-newsletter which their subscribers "absolutely loved", while CoSchedule themselves found that their plain text emails increased the amount of opens they got by 3.5%.
What's more, many email providers actually disable HTML which means that when the candidate opens an email containing HTML, the email appears to be broken – and if an email doesn't display correctly, 71.2% of people will delete it immediately.
A plain text email will avoid spam filters, but it will also give the reader a better experience. And with so many individuals checking their email on mobile and tablet devices, a plain text email ensures that any one who receives your email will be able to read it, regardless of the device or email platform they use.
Not connected with us on social? Stay in touch and keep up-to-date with all the latest recruitment news, research highlights and our wide range of useful resources.
Find out how the likes of IBM, IKEA and Siemens
drive hiring excellence with SocialTalent
---