7 Steps to Improving Candidate Experience That Don't Require a Big Budget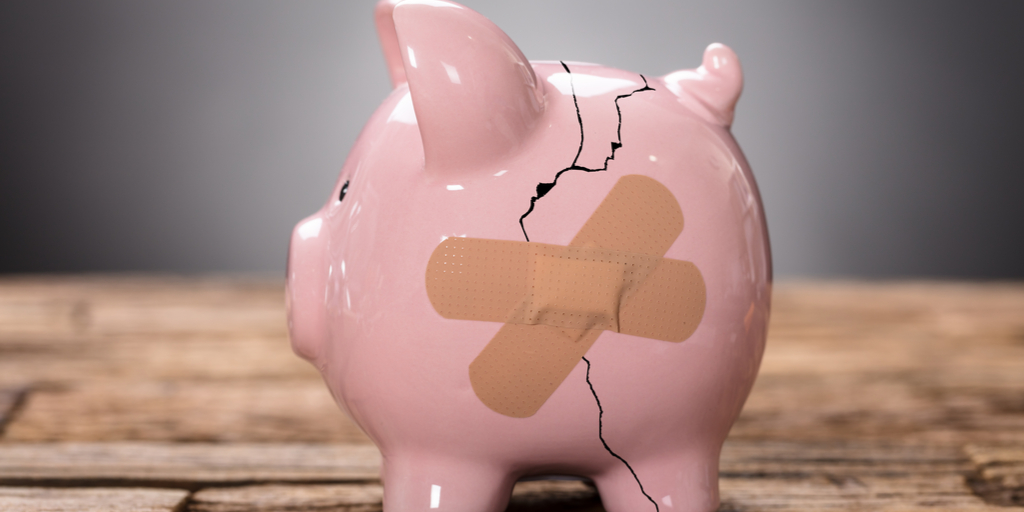 Over the years there have been continuing discussions within the recruitment communities regarding candidate experience.
All of the above has given rise to the notion of 'The Candidate's Hierarchy of Needs', at the top sit things like surprises and branded presents, and at its base lies the need to receive an answer; "let me know what is happening with me throughout the process".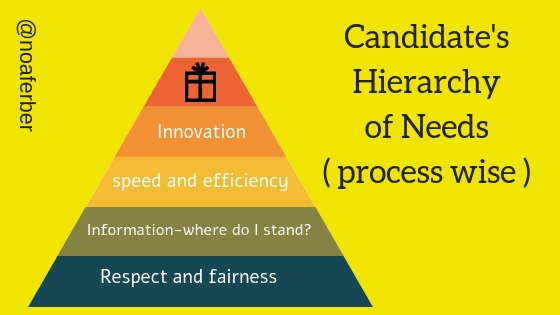 We spend hours thinking about which type of Candidate Form Submission we want to create, which colours we will use for the career website and how we will advertise cool adverts on LinkedIn and Facebook.
However, much less discussed is the need to create a work routine, which ensures that we fulfil the first phase: responding to the candidates and providing them with updated information.
The answer lies partly in the fact that most of us have a CRM/ATS system which are designated for that. As far as I'm concerned, a system is still operated by people, and if we have not moved candidates from one phase of the recruitment process to another or forgotten to remind ourselves to send a response to unsuccessful candidates, the system will not help us.
My assumption is always that those who work in recruitment have the best intentions. Even when I read the most upsetting story of candidates who have undergone ten rounds of interviews, met the General Manager and then hear nothing, I still believe that the person at the other end of the process started it with good intentions. Some of you may think I am naïve. I claim that I am an optimist!
In my opinion, it all starts with those in charge of the process – the recruitment managers and the HR managers.
I think that a good process is one in with structure, a clear division of responsibility and defined work routines which enable good candidate management.
Why are systems and routines so important?
My answer; because our ability to remember is limited. Even if you come to the process with the best of intentions, things will fall between the cracks if you don't have a method to manage candidates or a monitoring tool.
I will start with a story about my personal lesson – which demonstrated to me that even if we think we operate in the best possible way, there is still room for improvement (and those who work with me know that my team is nothing short of amazing when it comes to commitment and dedication).
About three weeks ago I visited one of our sites. One of the characteristics of this site is that there are a lot of employee referrals. As part of my visit to I had meetings with the local managers. We completed a project and I wanted to hear what they thought of the process that we had.
One very strong piece of feedback which kept coming up was their dissatisfaction with the 'friend referring a friend' method.
Being a great fan of pivots, I immediately produced a report, created a pie chart and demonstrated on Excel that an excellent percentage of our recruitment came from referrals. As far as I was concerned, it was a success. So, What exactly did they want? During my talks with the hiring managers on site, I realised that the data was not the problem. Their main complaint was that their friends did not receive the treatment they expected from us, especially when it came to transparency relating to the next phases of the process. I understood that our data may be good, but at the end of the day employees on site remembered that friend who told them about his bad experience.
So, we set down to think – we had three team meetings of 'drilling down' to check what we could do differently. My aim was to come out of these meetings with clear ways to improve our work process at the most practical level. Addressing the team and asking them to be attentive, aware and sensitive is nice and the right thing to do, but, to my mind, it is not enough.
So here are a few ideas we came up with. We have already put some of them into effect and I am happy to share them with you here (regardless of the country in which you are recruiting):
1. Workload
This point relates to the recruitment manager. If the recruiters have 40, 50 or 60 positions each, let's stop here. There is no point in discussing the right process or the candidate experience. A recruiter handling more than 30 positions is engaged in reactive activities not strategic. Learn to manage expectations of senior management and give your team breathing space,
2. 'Gaps' in the process
One of the things my team and I discovered in the case I mentioned above, is that employees sent their friends to our general pool of candidates rather than to a specific role. In such cases, we have a problem monitoring them and responding to them. The solution is probably to re-examine whether to enable this process. If we do, we need to consider ways to notify or provide a response to people who submit their candidacy to the pool. To me this is a "gap" in the process which
results in a flawed follow-up.
3. Work routines
Responding to candidates takes time. One of the things I do when
training recruiters is to talk about time management. As with any other project, we need to make sure we divide our time correctly. If you are busy interviewing or attending management meetings all day, there is no chance that you will get to maintain the system and follow up. Even the best recruiter needs a reminder. In my case, I decided to put in the diary two hours each Friday for the entire team for what we call "clean-up". The aim is that during those two hours we will go through the system and respond to those who are waiting for an answer.
4. Alerts
Even the best recruiter in the world needs a reminder at times. Check if you can create in your system a report which follows candidates who have exceeded a certain number of days in a certain phase. Such a report can alert the recruiter to the fact that a response to a certain candidate is being delayed.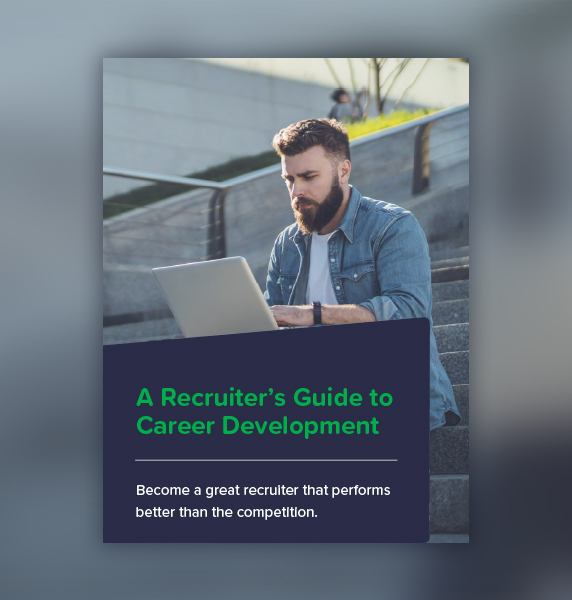 DOWNLOAD YOUR FREE EBOOK
It's time to take your success into your own hands
5. Managing expectations
At times we think 'it has only been a week', but for the candidate, it is seven days. Usually, at the interview phase, I mention to the candidate how long it will take us to respond, if for example, I am interviewing several candidates and it will take me 10 days to send feedback regarding the second phase, etc. If you have a clear timetable for each phase of the process, it is worth mentioning this to the candidates.
6. Automation
I am a great believer in automation. Anything that can be made more
efficient by being automated, go for it! If you can create templates in your system which will support each phase, and will update candidates as to which phase they are at during the process, you have already created a much better experience.
7. Delegating responsibility
The hiring managers also share the responsibility for the
process. In many cases, candidates are stuck with managers in various phases (the interview phase, checking the CV, etc). One of my future ideas is to create some sort of alert to serve as a warning – "Beware! The candidate experience is at risk"! I am not sure how this idea will be accepted, but I would like to give it a go. In many organisations, if you miss authorising an invoice or forget to send a timesheet, you will receive an alert from the system. We have to offer something similar for recruitment.
If there are additional routines or solutions that you have introduced to the process to make it more efficient in responding to the candidates, I would love to hear about them and include them in my next post!
Hi, I'm Noa Ferber! I have lived and breathed recruitment for the last 17 years. My career started in consulting and moved to in-house recruitment. I worked in different industry domains- telecommunications, healthcare, and IT. For the past five years, I live with my family in a small village near London and work as the EMEA talent acquisition manager for a global IT company. I'm also a proud blogger (Recruiter notes), sharing my thoughts and experience with in-house recruitment, sourcing, recruitment management, tools & technology. 
Want to keep up to date?
Join our 75,000+ subscribers who do!