Keep up with the latest hiring trends!
/
/

7 Ways to Optimise Your Recruitment Emails
7 Ways to Optimise Your Recruitment Emails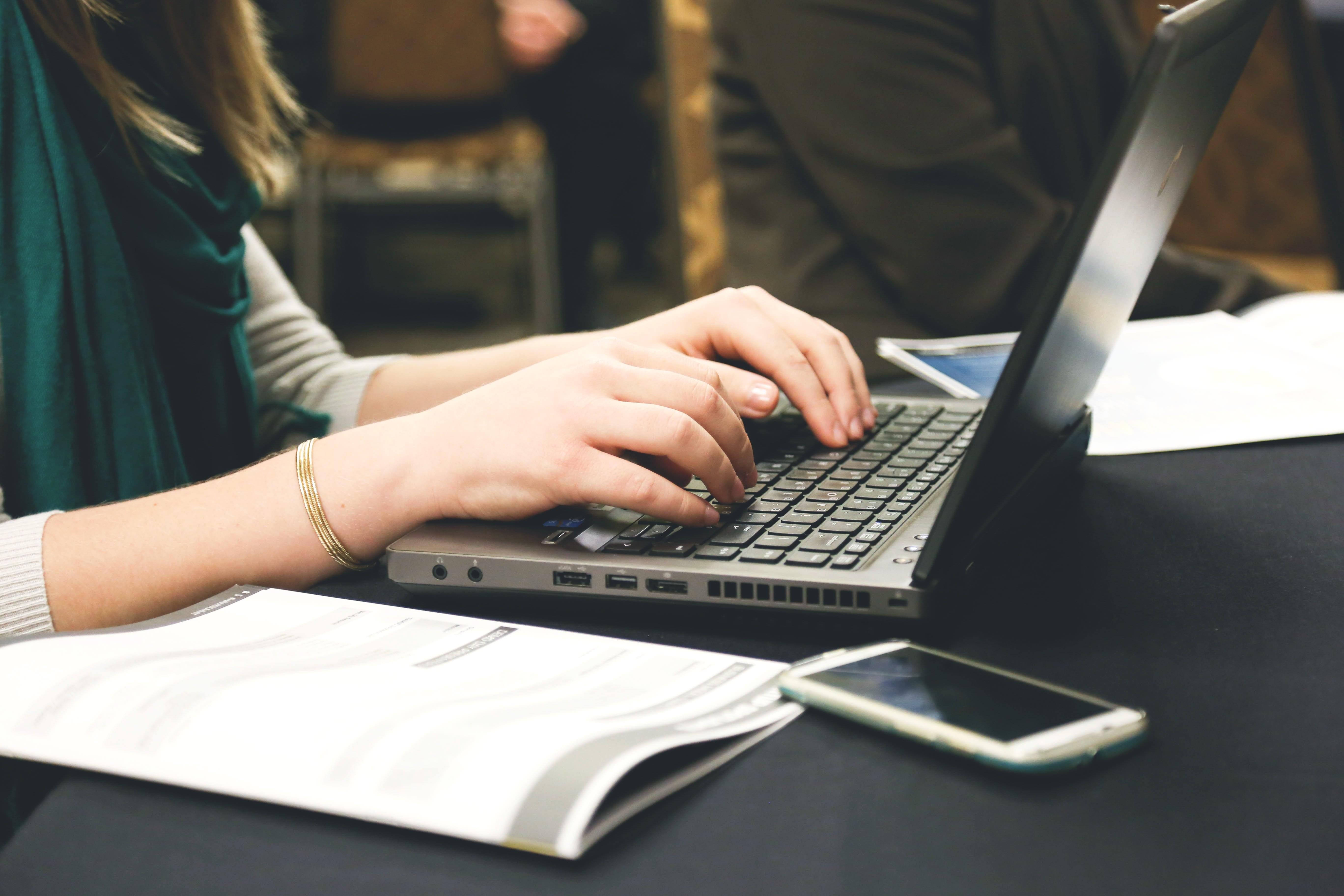 Because email has been around for so long, it has a reputation for being 'less sexier' when compared to other channels, especially social. This has led to questions like 'is email dead? Still relevant? Effective? Dying?'. The truth is that email is very much alive and well and is still a potentially massive engagement tool for companies. In 2016, the number of business emails sent/received per day is estimated to be a staggering 116 billion, very much confirming that email remains one of the elite channels for business communication.
Marketers, for example, have long known that email is one of the best-performing digital marketing practices and are getting to the point where most are designing and implementing 'pretty decent' email marketing programs. Talent acquisition teams are still playing catch up in this regard and are still utilising dated and manual practices that leads to their emails getting lost in the 'noise'. So what can you do to improve your strategy and ensure your emails are getting opened, read, clicked through and replied to? We've broken down 7 ways to optimise your email marketing strategy!
1. Keep it Personal (SHYKM)
We have mentioned already the huge amount of emails that are received every day and this also holds true for candidates, most of who aren't actively looking for new jobs. That means passive candidates are receiving a large number of recruiting emails that are not resonating with them. So how can you stand out? The answer is personalisation. Recruiters often tend to forget that the potential candidates they are emailing are in fact people! By personalising your messaging, you are giving them an avenue to make a connection with your employer brand.
It really doesn't take a lot of effort. Email marketing service provider GetResponse found that even including the first name of your recipient in your email will increase your open rate by as much as 26%. Beyond this however, you really should incorporate 'Show Me You Know Me' (SMYKM) content. This means doing some research on the candidate and referencing the experience they have or the achievements they have made in their career. For example:
Hi Chris,
My name is Stephen and I was researching*company*, and I noticed that you create and implement editorial and audience growth strategies for *company's* podcast.
This immediately communicates to the candidate that you have developed a genuine interest in them. Bottom line: the more personal the message, the more obliged the candidate will feel to reply. And a reply is exactly what you're looking for.
2. Incorporate the Employee Value Proposition (EVP) 
Your employer brand needs to be clearly communicated in your email messaging. After recipients read your email, they should have a decent understanding of the core values of your company and how you conduct business. The Employee Value Proposition (EVP) is a core part in this as it defines what you want most potential and current staff to associate with you as an employer. For potential staff (which is what you're going for here), this mainly relates to the benefits and rewards provided by you in exchange for the daily efforts to help the business succeed. These benefits and rewards can vary depending on the type of candidate you are trying to target but some examples include:
Health and wellness rewards
Retirement savings support
Paid time off
Private medical insurance
Pensions
Working environment
Development opportunities
Leadership culture
Work/life balance
For the example below, the target candidate is a HR professional and the EVP used is the candidate being central to the company's success, the CEO's appreciation for the HR function and massive importance of the job itself.
3. Compelling Subject Line
In a word: crucial. Your subject line is the greatest factor that determines whether or not the talent you are targeting open your email.  No open? No engagement. What adds even more importance to this is that 35% of email recipients open emails based solely on the subject line. So what sort of subject lines work best? Well based on anecdotal evidence, common opinion seems to be the more creative your subject line, the bigger the increase in your open rate.
While there is probably some substance to this, an interesting study was conducted by MailChimp which found that pretty simple, straightforward, and consistent subject lines worked best in terms of open rate and subject lines that would be considered more attention-grabbing had the worst open rates. In other words, they found that the best subject lines tell what's inside, and the worst subject lines sell what's inside. How does this apply to recruiters? It seems silly to even say but all you need to do is describe the subject of your email in the subject line. Sending emails to potential candidates that have a heavily promotional subject line will not work well.
4. Marry Lead Nurturing with Automation
What we mean by this is that you have to deliver the right content to the right candidate at the right time. This is where lead nurturing and email automation come in whereby recipients receive automated emails based on action-based triggers. Using these automated emails can greatly increase conversions because target candidates receive targeted and personalised messaging based on the information they give you and their actions with your content. This is the ultimate goal of lead nurturing as it drives leads through the candidate journey.
There are so many different types of content you can use in your automated emails based on where the candidate is in the candidate journey but the typical pieces of content you can include are targeted job alerts, employee stories, whitepapers, blog posts, newsletters and industry news articles. A great example of a company sending relevant emails was the Cheesecake Factory which used its recruitment marketing platform to trigger an email reminder to candidates who fail to complete their application within two days after starting it. Because of this email reminder, the organisation made an astonishing 182 hires out of 1,000 potential candidates that were reminded to complete the application.
5. Make It Mobile
We can't stress this enough – the mobile era has truly arrived and you need to optimise your emails for mobile devices. As a recruiter, HR professional or talent acquisition manager, there is huge need to embrace mobile in order to source, contact and hire the right candidates. Here is the stat: Litmus found that over half of emails are now opened on a mobile device.
Some things to you need to consider before sending an email include:
Enlarging text so candidates don't have to zoom in
Making the copy shorter
Using single-column layout to accommodate smaller mobile screens
Make the call-to-actions large enough so they can easily 'touched'
(RELATED: 5 Top Mobile Apps for Recruiters)
6. Measure, measure…measure
To really be strategic, you must use the right metrics to measure your tactics which will help you analyse their effectiveness. Marketo provide a useful 'Email Marketing Worksheet' which helps you determine your level of email marketing engagement based on a scoring system. You can fall into one of the 3 scoring ranges provided – barely doing the basics, getting there, or  truly strategic.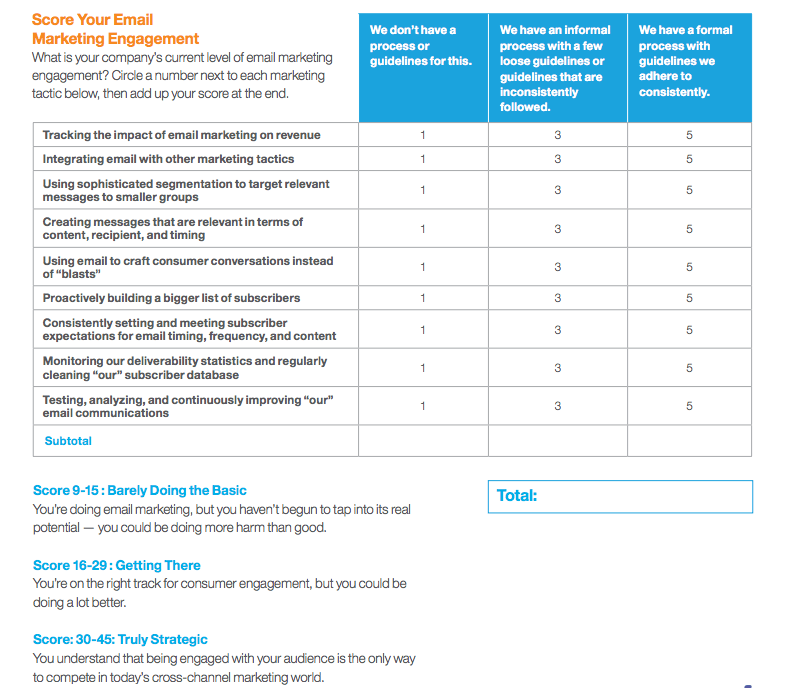 To go further with this, you need to start measuring hard data associated with each stage of the candidate journey. Check out our standard email dashboard below which will help you measure your recruiting email marketing activities across four broad categories.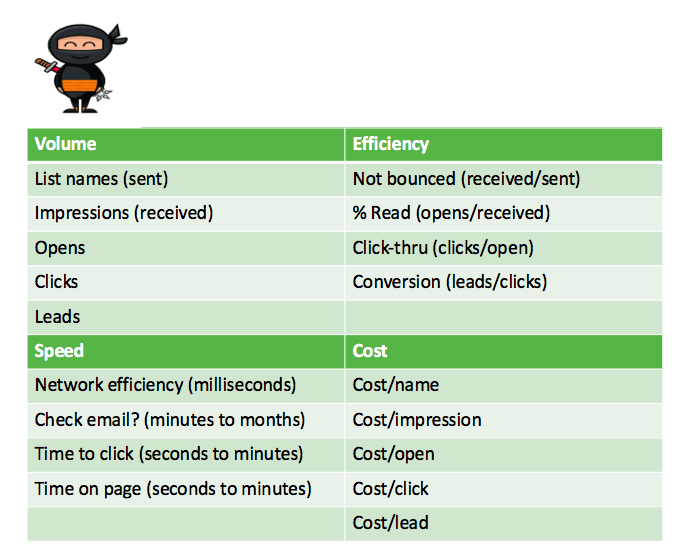 These metrics are by no means exhaustive but they will provide you with a great starting point when it comes to measuring, refining and optimising your overall email marketing strategy.
7. Always Be Testing
As we just mentioned, it is important to analyse the data from your campaigns so you can refine and optimise your strategy. The best recruiters continually test their email marketing initiatives in order to optimise the recruitment process. Most studies and industry benchmarks report higher ROI when systematic A/B testing is used for email. What recruiters need to do is isolate a single variable as your test variable, identify your control and use a large enough sample size.  There are a myriad of factors that you can test such as:
Subject line phrasing/length
Message greeting
Message body
Message closing
Number of calls to action
Days of the week
Time of the day sent
Landing pages
Short vs long copy
Unsubscribe position
Font colours and styles
Not connected with us on social? Stay in touch and keep up-to-date with all the latest recruitment news, research highlights and our wide range of useful resources.
Find out how the likes of IBM, IKEA and Siemens
drive hiring excellence with SocialTalent
---