Keep up with the latest hiring trends!
/
/

Direct Sourcing In-House Versus Agency Recruitment: A TruLondon Debate
Direct Sourcing In-House Versus Agency Recruitment: A TruLondon Debate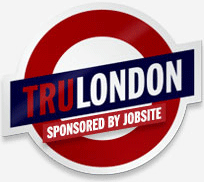 In a debate at the Jobsite Tru London Recruitment Unconference, Bill Boorman, Andy Headworth and our own Jonathan Campbell thrashed out their views on Direct sourcing In-House versus the Agency Recruiter model. If you'd like to watch it rather than read it, click here to view the livestream channel (video entitled "Direct Sourcing").
So, what will become of the agency recruiter model – is there any space for them as in-house teams seem to be pulling their budgets away from agency outsourcing and are recruiting directly themselves?

According to Andy: with corporates, the desire is there from the top down to have a direct sourcing model to save on agency costs, although he's not sure that in-house HR teams actually have the skills to really source talent in to their business. In fact, he's not even sure that recruiters, whether in-house or agency, know what sourcing truly is as a skill.

Bill Boorman feels that corporate concerns are less about cost and more like a concerted effort to attract the best candidates and brand their business as a place to work. With social media now taking over the world of business, Bill says that sourcing is easier to do with the likes of LinkedIn. However, the real job for recruiters is in building a relationship with those candidates and the actual job of recruitment, which is much more than sourcing. What he believes will be the saving grace of recruitment consultants will be their ability to source for niche skills and roles that are rare amongst the general daily recruiting activities of corporate HR teams.

This sentiment was echoed by Jonathan, who says he's seeing a huge shift towards in-house recruitment teams, most of whom are made up of ex-agency recruiters. They work in similar ways to agency teams too, often working on a commission basis or other metrics-based bonus, with deadlines and targets to meet. However, he says, corporates should generally have an in-house team that recruit for 80% of their normal everyday roles, and outsource the other 20% of more niche roles to agency recruiters. Most one-person HR managers have to deal with ordinary HR and Industrial Relations issues, recruitment, on-boarding etc, so sourcing just takes up too much time. Where those agency recruiters need to upskill is in their ability to source for niche roles and make their proposition more beneficial for corporates to outsource that task to them.
Andy Headworth is critical of pre-recession recruiters, hired during the boom times, when recruiting was more like filtering. These "recruiters" were trained in a very basic way, generally looking for keywords on a CV. The recession, he says, has changed the way we recruit completely: "It's a skills and niche game now."
What are their recommendations for agency recruiters if they're to survive this shift in corporate hiring spend? "Recruitment agencies need to see the wood from the trees," says Andy. "Stop waiting for the market to change and pick up, and for social to go away."  For agencies to survive and grow, they have to realize that they must change or die.
In terms of a societal landscape, Jonathan says that there have been two fundamental shifts in society that have impacted recruitment (apart from the global downturn of course): marketing has changed, meaning that instead of the focus on mass to gain market share, it's all about Niche now; and communication channels have changed, from the telephone and fax to email and social communication.
And ever so nicely put by Bill, using sourcing as a method of recruiting the best candidates means we're "becoming more like a sniper".
What do you think agencies need to do to survive the corporate trend-change? We'd love to hear your thoughts in the comments.
Find out how the likes of IBM, IKEA and Siemens
drive hiring excellence with SocialTalent
---