Keep up with the latest hiring trends!
/
/

It's Time For Companies To Act On Diversity Fatigue
It's Time For Companies To Act On Diversity Fatigue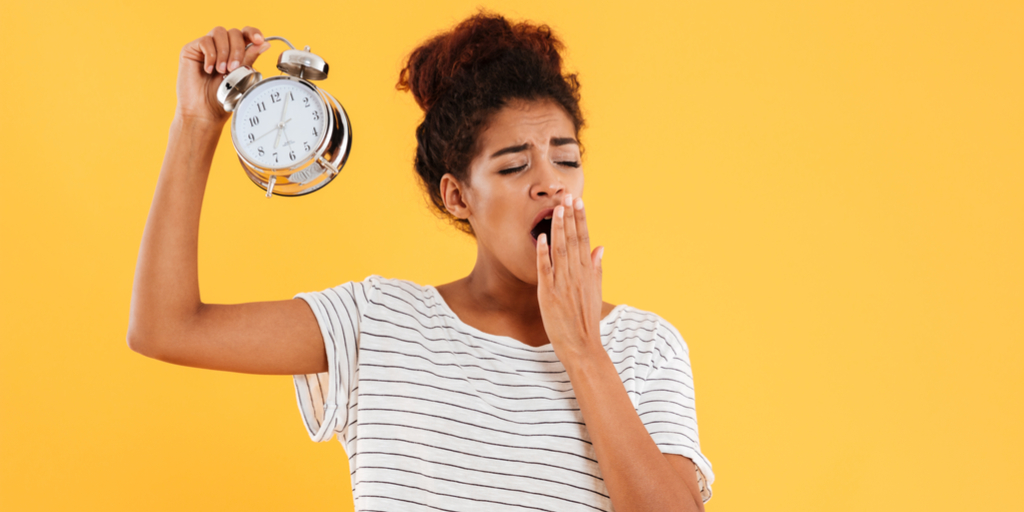 At SocialTalent, we've dedicated the month of June to the theme of open-minded hiring. With the topics of diversity and inclusion becoming more prominent in the tech world, as well as international Pride month, it's the perfect time to cast an eye on our organisations and ask if we are being as inclusive and committed to diversity as we think we are.
Well, when it comes to tech, it turns out we're not doing so good…
Atlassian's State Of Diversity 2018 report has been released, and the findings are startling. Despite the spotlight on the tech industry, progress is far from swift. In fact, momentum is stalling and talk is failing to turn into meaningful action.
What is diversity fatigue?
Diversity fatigue is the phrase used by Atlassian to describe this suspension of progress. This report is the second of its kind, investigating the attitudes of tech workers in Silicon Valley, and in the United States.
Though 80% of respondents said that Diversity & Inclusion (D&I) was important in their organisation, only 40% of underrepresented groups have retention, representation and a sense of belonging. In addition, over 40% believe that their company's inclusion of these groups needs no improvement.
These numbers highlight a serious discrepancy between what is said and what is done in tech, so we must now ask if the industry is at risk of being labelled 'all talk' about these issues. It's no wonder that diversity fatigue is setting in – the industry is going around in circles and getting little to no value from it.
Diversity VS Inclusion?
One of the primary causes of this problem can be found in an ill-placed set of priorities. Does your company have a diversity issue? Focusing on hiring a 'more diverse' workforce puts organisations at risk of transforming the issue into one of numbers.
'More diverse' is often a problematic concept when it comes to hiring new people, especially when the existing workforce isn't entirely settled into the company culture. Though it may be easy for a company to see 'Diversity & Inclusion' as an umbrella term for the culturally indiscriminate workplace, it is imperative that each element is treated with equal but distinct weight.
Inclusion appears to be an afterthought to so-called 'diversity quotas', and thus retention, employee health and happiness, and company culture are suffering because of it. As well as ensuring the widest talent pool for potential candidates when hiring, organisations must also ensure that there are sufficient resources dedicated to sexual harassment, bullying, and unfairness.
Going forward…
It would be easy to look at the findings of this report and despair for the workforce of the future. What can companies, CEOs, Managers and individual workers do to address an issue which spans infinitely further than this industry alone? How can issues like systemic racism, sexism, exclusion, homophobia, and economic inequality be addressed on a business level when these problems transcend the tech world to a global political scale?
It is important for companies to continue the work they have committed to doing. Committing to hiring with diversity in mind is important, but it doesn't stop there. Once hired, employees from traditionally under-represented groups must be given the opportunity to advance in the business – there is little point in having a 'diverse' workforce which is bottom heavy in terms of these groups.
Furthermore, workplace standards need to be raised. Companies must ensure that open and respectful conversations are facilitated and encouraged. When hiring, these values should be communicated to ensure their alignment with the onboarding individual and, crucially, must be upheld at all costs.
Onwards and upwards…
Though the resource commitment to D&I in tech is waining, the conversation is thriving. Discussing this topic is not without its merit, but we must ensure that the voices of those who are under-represented and marginalised are elevated and that we encourage an environment in which each person is not only accepted but is given the opportunity to thrive.
For more on these topics, you can look out for news on our Open-Minded Hiring e-book later this month! You can also read more about the effects of covering here, as well as some of the diversity trailblazers who are committed to changing the industry for good. Of course, you can also talk to our team about how our expansive D&I content can help your business – just click below!
Find out how the likes of IBM, IKEA and Siemens
drive hiring excellence with SocialTalent
---