Learn How To Recruit Like A Boss With Stacy Zapar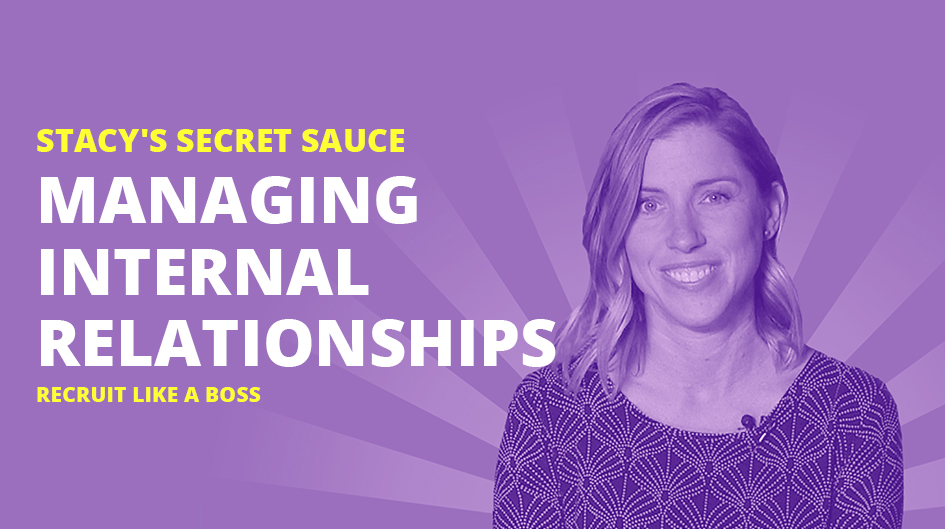 When it comes down to managing internal expectations, Founder & Principal Recruiter at The Talent Agency, Stacy Zapar knows a thing or two! Every company wants to hire the brightest sparks out there, however, understanding what that candidate looks like is a key component. Managing internal expectation is never as straightforward as you think.
However, if some shape and structure was added to the process, things become a LOT easier. Stacy shares her professional insights and explores some key ingredients of her secret sauce.
The Cyrano
The first tip within Stacy's 'Secret Sauce' is this little golden nugget Stacy likes to call 'The Cyrano'. This hack stems from an old book called Cyrano de Bergerac. To put this in context, Cyrano de Bergerac wasn't the most attractive person but fell in love with a beautiful woman – Roxanne. Cyrano would feed lines to another 'pretty boy' and his words would woo the beautiful Roxanne. Long story short, Roxanne soon found out that the pretty boy was a fraud. The words that were being fed to her were, of course, coming from Cyrano.
Although Cyrano wasn't the most attractive, it was his personality that she loved. Stacy believes that a lot can be learned from this example and it can be translated into the recruiting world. Many candidates and people view recruiters in a negative way. Simply Google recruiters to view some people's perception of what recruiters actually do. It ain't nice! Why would anyone respond to someone surrounded by negativity?
So what will make candidates respond to you? As Stacy rightly puts it – a techie is more likely to respond to a techie. They have a shared interest. Instead of the recruiter sending a message to the candidate, why not write the message and send it over to the Hiring Manager for them to send? " Sometimes it's not the message. It's actually the messenger". Just remember, people are more likely to respond to those who work in the same industry as them.
The Ice Breaker
Another excellent hack Stacy likes to talk about is that of the 'IceBreaker'. Stacy admits that this is by no means rocket science, but no one can deny its importance. Stacy is a firm believer in relationship-based recruiting and personalised recruiting. No one likes bulk messaging. In recruitment, it's a big no-no. Stacy advises that you take just a couple of minutes to customise your outreach and personalise the message and build a little bit of rapport with the candidate.
As a result, you should see big results with regards to your response rates.  Why? You come across as a human rather than just a recruiter. Constantly change your subject lines and don't forget to split test them so you know what works best. Steer clear of online templates, they just come across as spammy. Be yourself and keep your messaging short and sweet!
Want to keep up to date?
Join our 75,000+ subscribers who do!