Keep up with the latest hiring trends!
/
/

How The Best Recruiters Change Lives
How The Best Recruiters Change Lives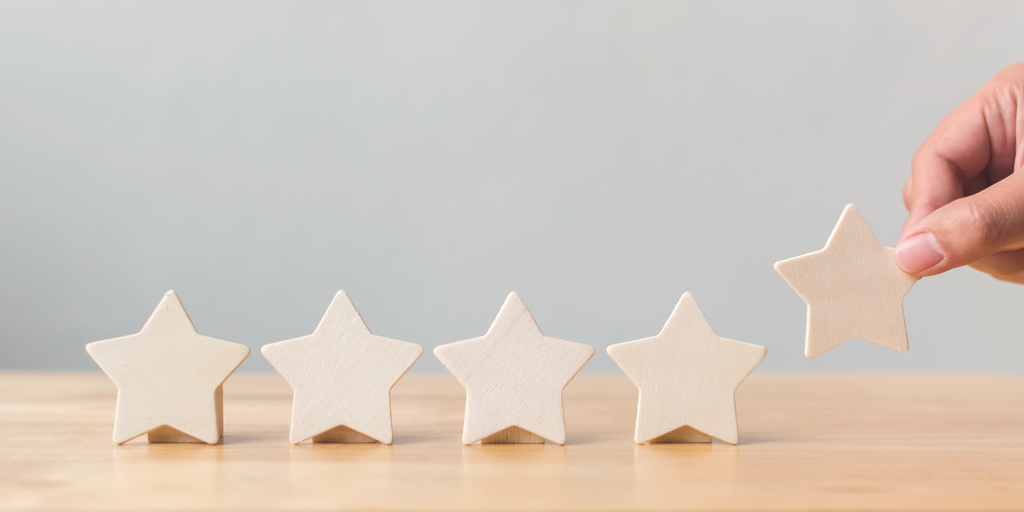 Roberta Stewert is in charge of helping people make life-changing decisions. No, she's not a guru based in Bali feasting on an endless supply of pineapples, acai bowls and good vibes. She's the European HR Shared Services Director at Hertz Car rental in Dublin.
Hertz is the world's largest car rental company employing almost 5,000 people across Europe. The company's European Headquarters is situated in Dublin and has attracted people from all over the world to build a flourishing and ambitious team.
Dublin is a fantastic place to live, unfortunately, this is is reflected in crazy rent prices and constant competition for accommodation. How can recruiters persuade someone to leave their home and travel to a new city?
Starting a new job is one thing, moving and to a city when English may not be your first language is a huge gamble. Roberta outlines all they do at Hertz to help candidates realise this life-changing decision is a safe bet.
At our SocialTalent Meetup, Roberta shared the techniques Hertz uses before, during and after the hiring process to attract the best candidates from all over Europe and how Hertz change lives by offering people the chance of a lifetime with the help of life-changing candidate experience.
1. The Devil is in The Detail
Do your homework about the country you're hiring from.
Use your current network to help you gauge what professional life is like in the country your hiring from. It can change from industry to industry and it will help you create a really competitive pitch when you are talking to candidates.
Understanding the marketplace and cost of living will help you set realistic expectations for candidates moving to work for your company.
2. Strategic Sourcing
A top tip for sourcing foreign candidates: always have job ads translated professionally.
Roberta was adamant that you build this cost into your campaign. Native language job ads will rank higher and give a better impression of your company.
When you have these job ads ready to go, make sure you couple them with a strategic plan for sourcing. Release them target locations and source specifically. For example, find places where unemployment rates may be a little bit above average.
This will be more successful than a blanket campaign.
3. Get Real During the Pre-screen
When you have collected some candidates and are ready to start the screening process; time to examine your strategy.
Your first screening should be in their local language.
The first screen is not about the job it's about the motivation to move. Roberta says this is the time to establish if they are capable of moving also.
Hertz are honest with candidates and suggest they have a minimum of E800 cash available if they are thinking of moving, This is all before an interview.
It may seem like an intense and personal question, but it helps people make the right choice. This cash is a safety blanket for people moving over who may need it for any number of reasons, perhaps their first choice accommodation doesn't work out or there are other emergency expenses.
If candidates cannot support themselves during this emergency it can lead to complications. Hertz strongly suggests candidates reconsider if they cannot guarantee this independence.
4. Technology is Your Friend
USe all the technology you have available to you when interviewing candidates abroad. Skype and Zoom are reliable and cost-effective ways to interview people.
Not wanting to compromise on quality, Hertz ask for constant feedback from candidates and have noted that there is not much difference in candidate experience. Candidates are happy to adopt this technology too.
Senior roles may be an exemption and worth an in-person meeting, but largely, technology and virtual meetings are the way forward.
5. Engage Engage Engage!
New hires need time.
They have made a big decision and need time to sort out their current situation eg. work notice period. The secret to a great candidate experience during this time is constant communication.
Organise continuous communication with them to help them through this process. Keep them on track with milestones that will make moving easier. They may need you to vouch for them as proof of employment.
Being available to them during this time will solidify this positive experience and ease any doubts they may have.
[gdpr_ebook]
6. Relocation Support
A follow-on from the importance of communication is a professional support structure.
Hertz has a dedicated onboarding portal that allows new hires to access an onboarding task list. They can chat to a dedicated support service
In some cases, Hertz offer a 'pay later- rent service ie. Hertz pay the deposit and then deduct it from future payslips.
This support portal can help them work through all the steps before moving county eg .have they cancelled bank/phone/direct debits
7. Welcome Pack
Provide a customised list for new starters.
If they have any hobbies perhaps let them know where the closest club or group is for that particular activity
Hertz create a general list by asking employees to list the best bars and restaurants etc. This means new hires don't have to trawl through Trip Advisor, they get personal recommendations from their new colleagues.
8. Buddy Program
A buddy program is always a great way to help new hires settle.
Nominate somebody to be an official buddy to your new hire so they have a go-to for any questions. It can encourage people to ask questions they may feel stupid about asking someone they didn't know.
9. Support Network
Like the buddy program, help new hires settle by continuing to support them once they've joined. A WhatsApp group for new joiners proved to work really well at Hertz.
Induction days with new hires to let them all get to know each other and share this experience together is a great way to onboard new hires.
Perhaps the company can provide some English classes if there is a demand to help new starters get to know each other and improve their skills.
10. New Referrals
Ask new hires to share their experience.
They are now an ambassador for your company and it's the perfect time to leverage their feedback. Use their insights to help make this process better.
The smoother this whole process is, the more inclined they are to refer more great candidates to your company.
We have more excellent content like this on all areas of the recruitment process. Check out our GDPR ebook to help you prepare for May 25th
[gdpr_ebook]
Find out how the likes of IBM, IKEA and Siemens
drive hiring excellence with SocialTalent
---