Keep up with the latest hiring trends!
/
/

How to Automate your most frequent Searches
How to Automate your most frequent Searches
If you are an Internet Recruiter/ Sourcer/ Headhunter or whatever title takes your fancy these days, you will know that the key to success is reducing the amount of time you spend on admin and routine tasks so that you can cast your net wider and better refine your searches (that's not a contradiction by the way!). More time spent finding people and talking to people means more placements/ hires and happier clients/ line managers.
There are tons of ways to automate your processes but one of the most obvious but oft overlooked methods is the automation of your most frequent searches.
Chances are, no matter what industry or sector you recruit for, you will recruit for some job titles more than others. No doubt you have searched for these people many times, often running the same searches over and over or worst still, trying to remember the search that worked last time.
If you don't know where I am heading with this, here you go: RSS Feeds and Google Alerts.
Both are basically the same, it just depends on how you prefer to comsume your information.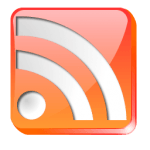 1. RSS Feeds: You can create a Feed for your Browser (I like Firefox for this), your Feed Reader (Google Reader is popular but if you already use Hootsuite to manage your social posting, consider adding RSS feeds there), your iGoogle homepage (Go to your iGoogle Homepage, click "Add Stuff" and then "Add Feed or Gadget") or any other Feed Reader that suits you.
2. Create Google Alerts to email you updates to your searches once a day, once a week or as new updates appear in real time.
Still lost?
Well, did you know that if you create a really good Boolean String for, let's say, Java Developers in the UK on LinkedIn (by using an x-ray search of the UK part of LinkedIn), then you can turn that into a feed or create an email alert that only updates you on new results that match that search's criteria. For example, if a new person joins LinkedIn that matches your criteria or else someone updates their profile with new info that then makes them a match, you will know in real time that they are there. No need to ever search that same string again.
How do I do it?
Depending on whether you prefer RSS or Email to consume your info, I recommend:
1) the Bing trick: add &format=rss to the end of the url of your search results on Bing and then plug it into a Feed Reader, Firefox Toolbar or iGoogle homepage (see screen shot below for an illustration.

2) Plug your search strong into Google Alerts, choose Daily/ Weekly/ As it Happens, "Everything" and then Create your alert. As I said above you can also let Google Alerts produce a feed for you rather than an email alert.
Most good internet recruiters already know both of these tricks but do you practice them? Get into the habit of adding an alert of feed for every great search that you do; let your feeds and alerts do the work for you. This is all about habit and process; build it into your search process and stick to it.
The next time you have an assignment to find one of your most common searches, wouldn't it be nice to open your email and find a list of prospects waiting for you?
Find out how the likes of IBM, IKEA and Siemens
drive hiring excellence with SocialTalent
---