Keep up with the latest hiring trends!
/
/

The Recruiter's Guide to: Creating the Ultimate Twitter Bio
The Recruiter's Guide to: Creating the Ultimate Twitter Bio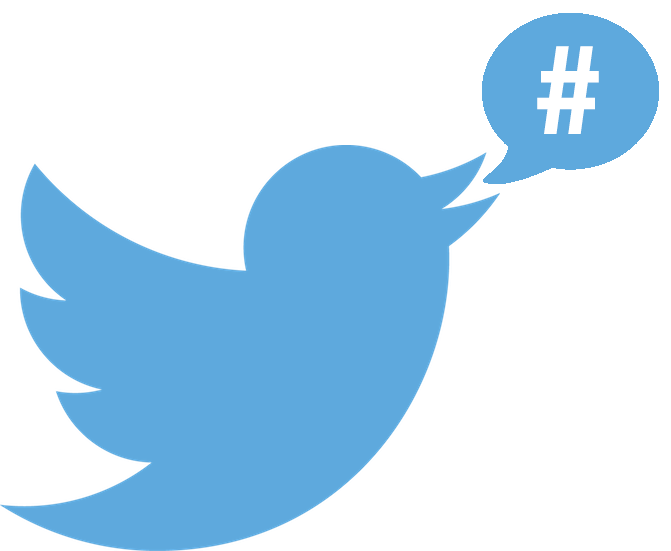 What does your Twitter bio say about you? Or more importantly perhaps, what does it really reveal about you to others? Your bio is one of the major factors that people take into consideration when deciding whether or not to follow you on Twitter, but it's even more important than that. Not only is your bio is searchable within Twitter, but thanks to Google's latest indexing update, it's also one of the most visible descriptions of you on the Internet. Therefore, it's worth giving it some serious thought!
You've got 160 characters to play with when writing this. That's exactly 20 more characters that an actual tweet, but still a relatively limited amount of space in which to sell yourself and your personality, your skills as a recruiter and the benefits of the company you recruit for (if you are an in-house recruiter that is). But don't think of the allowance as a limitation; think of it as an opportunity to be concise. Every word you use must justify its place on your limited canvas, add meaning, appear in the correct order and work as a whole.
So, if you're hoping to attract the right followers and engage the right candidates, here are a few things you need to keep in mind when putting together your Twitter bio as a recruiter:
"Your Twitter bio should position you as an expert in your field who serves a specific audience," states Dan Schawbel, author of Promote Yourself and Me 2.0. "The objective is to position your personal brand so you're using the right keywords and clearly showing what your focus is so people read it and know exactly what you do and whom you serve."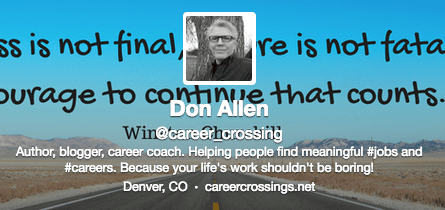 People (i.e. potential candidates) need to know who you are, what you do and why they should be interested in you. So, tell them! And be honest. Honesty is the key to authenticity and authenticity is the key to a great personal brand, which is something EVERY recruiter should aspire to create. People are interested in following you because of what you actually do (e.g. hire people who work in pharmaceutical sales), not what you think is going to sound clever. You're a recruiter who helps people find their dream jobs, so be honest, open and proud of that fact.
"Write a bio that will motivate others to follow you on specific topics, those you most often tweet. Use keywords and be direct," says Michael Dobbs, Group Director of SEO at digital marketing agency 360i.
As a recruiter, you will want to interact with and attract other users who are in your niche. In order to be considered part of this niche, you have to use words that this niche uses.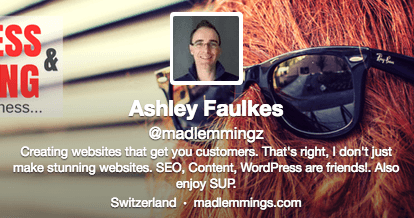 Keywords are super important when people search for you on Twitter and the strongest Twitter bios usually contain targeted keywords. For a recruiters, those keywords will relate to the industry you recruit for. So you need to think about what keywords your target audience of candidates will be searching for when performing an online job search and including those keywords in your bio. To discover what these might be, try using Google Trends. We have a complete guide on how to use it to find keywords relevant to your industry, here.
As Twitter Help Center states, "Clicking on a hashtagged word in any message shows you all other Tweets marked with that keyword". It also says, "If you Tweet with a hashtag on a public account, anyone who does a search for that hashtag may find your Tweet."
The same goes for bio. So, if you are recruit candidates for cloud computing roles for example, you can add #Cloud to connect your bio to mentions of #Cloud on Twitter.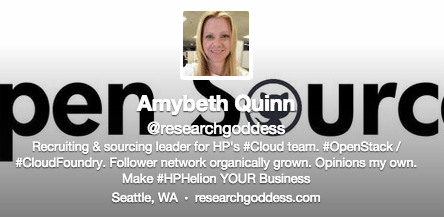 But whatever you do, DON'T #spam #with #hashtags. The Twitter Help Center recommends using no more than 2 hashtags per tweet, and we'd recommend keeping that in mind when writing your Twitter bio too.
"On an online platform of over 302 million users, it can be hard to stand out, so don't be afraid to let your quirks show. If you have an unusual hobby or a niche passion, include it, especially if it's something you're likely to tweet about." says Amy-Mae Elliot, Staff Writer at Mashable.com.
Twitter is a lot more casual than LinkedIn, so you can afford to let your hair down a little when it comes to your bio. And because Twitter is a more relaxed space, candidates will feel more comfortable connecting to someone who comes across as "real" instead of very corporate and business-like. So, try including something personal about yourself in your bio, whether that be your passion for a particular comic book series, your undying love for a certain boy wizard, or the fact you're a devoted mum or dad with 3 boys.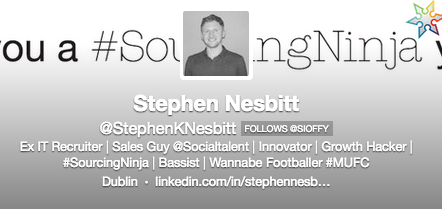 While it might be easy for a candidate to dismiss Mr./Ms. Corporate Recruiter who's reaching out to them, it's a lot harder for them to ignore an engagement from a real person with a favourite TV show or sports team.
Humour is powerful and it can go a long way to getting people to remember you on Twitter. It can also help to inject some personality and humanity into your bio too. But don't try to be too clever. Just because you might find something absolutely hilarious, doesn't mean that someone else won't find it offensive! So before you make a joke or a humorous statement public on your bio, just check it with 2 or 3 other people to ensure its interpreted the same across the board.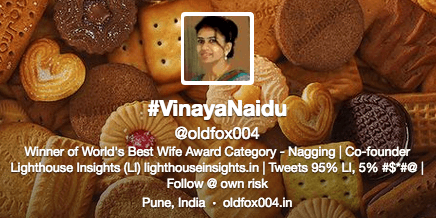 And remember, it doesn't have to all be about humour. People can smile by laughing, by thinking something is cute, or by empathising. Sp find which angle works for you and your followers.
Include the Name of Your Employer
This is useful when candidates search for your company online or on Twitter. If your bio contains your employer's name or Twitter handle, you'll appear in the search results when people search for that business on Twitter.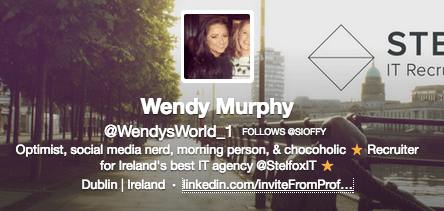 Similarly, it pays to add a link to your company's careers site, so that a candidate can easily find out more about your company, and what they do. If you want that link to be hot i.e. clickable, you'll have to type the whole URL into your bio, including the https:// part. Check out Ann's link for example. In order to make it clickable, she would to type the full URL: http://annhandley.com to create a hot link is in her bio: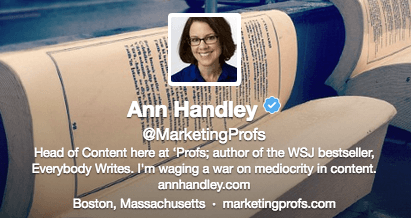 Include a Link to Your LinkedIn Profile
Twitter bios can help people branch out into various facets of your identity. So instead of including a link back to an employer's website, agency recruiters may find it useful to include a link to their LinkedIn profile.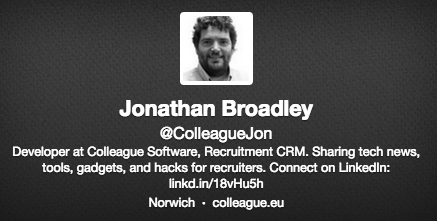 That way, candidate's who wish to suss out your professional credentials in more detail, can do so by clicking through and viewing your LinkedIn profile via your Twitter bio.
It's important to note that, like everything, practice makes perfect. You will rarely write the perfect bio the first time around, so keep trying. Oh, and whatever you do, don't create your bio in a vacuum. Do some research, study the different styles of bios out there and read what other Twitter users have written — especially ones with large followings! It may take a few tries before you feel like you've nailed yours. That's okay. You're allowed to change your Twitter description as often as you like. In fact, it's probably a good idea to do so! With every change, hopefully you'll get closer to perfection.
P.S. Here's a selection of some of our favourite Twitter bios you can use for inspiration: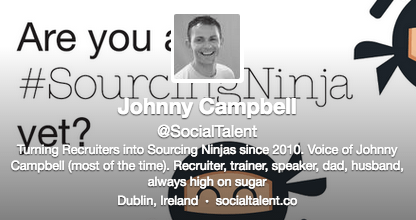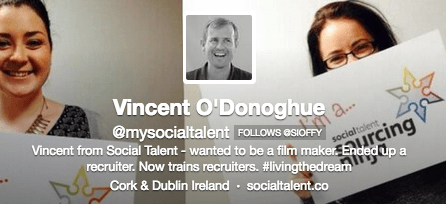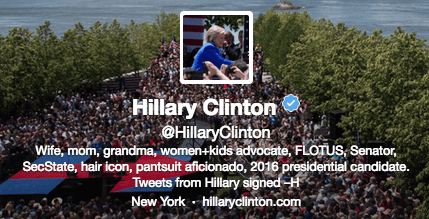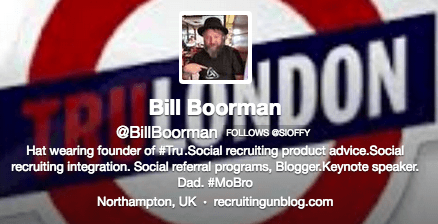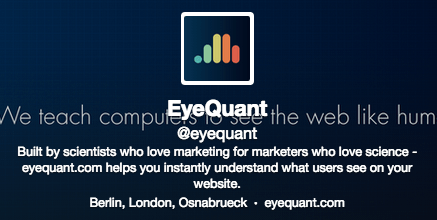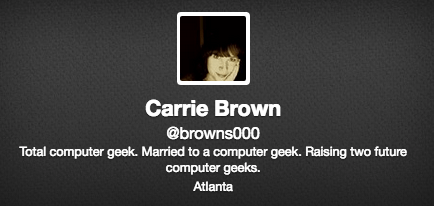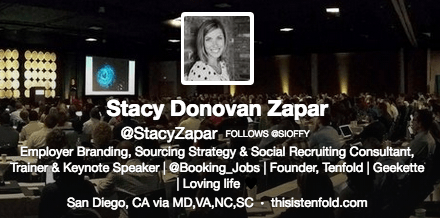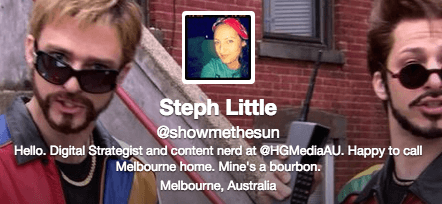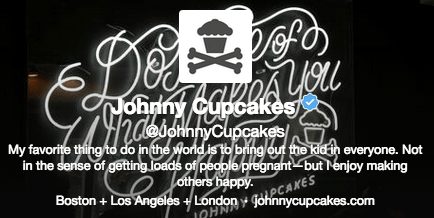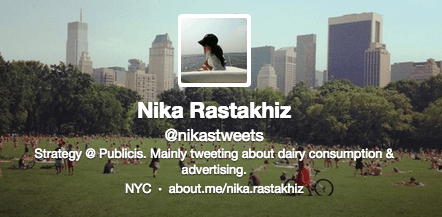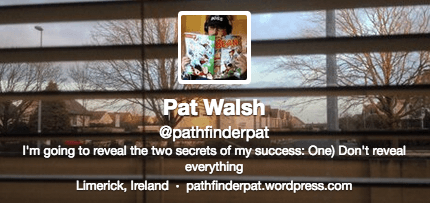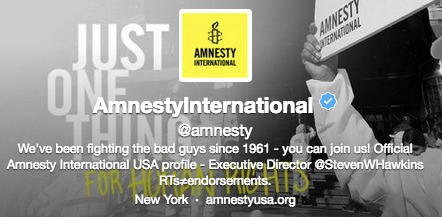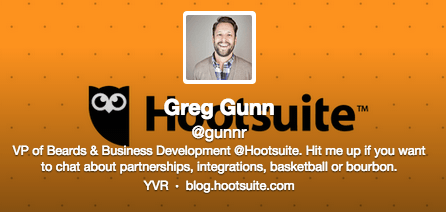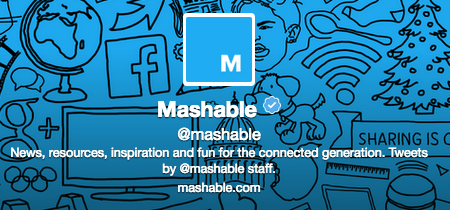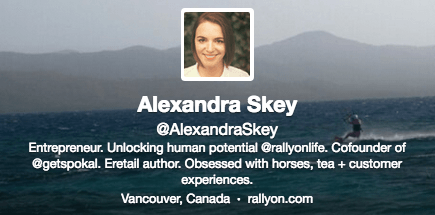 Find out how the likes of IBM, IKEA and Siemens
drive hiring excellence with SocialTalent
---