Keep up with the latest hiring trends!
/
/

How to: Export Your LinkedIn Contacts
How to: Export Your LinkedIn Contacts
Have you ever looked at your (extremely valuable) LinkedIn address book and thought, "what if all this disappears tomorrow"? At the rate that professionals use LinkedIn for networking, business development and lead generation, it's always good practice to back up anything you use for your business, in particular your hard-earned networking contacts, to something in your control. Regularly exporting your LinkedIn contacts is a really simple task, so follow these 3 easy steps and then make a note in your diary to do this at least once a month.
Step 1
In your top menu bar, click on Contacts and then select "Connections" from the drop-down menu.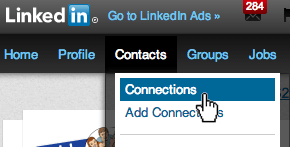 Step 2
Your address-book will appear, along with any lists or tagged contacts you have. In the bottom right-hand corner, you'll see "export connections". Click this.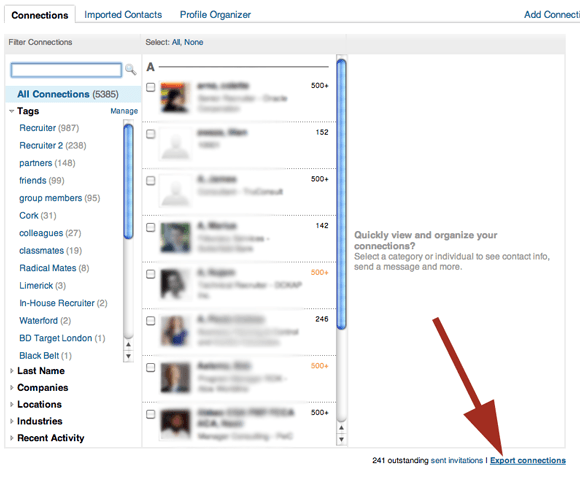 Step 3
Next, select the type of file format you'd like, and click Export. Most address-book databases will accept .CSV (Comma Separated Values) files only. Others accept vCards (like your mobile phone or business card attachments to emails). We normally export to Microsoft Outlook or Outlook Express CSV formats (both work perfectly).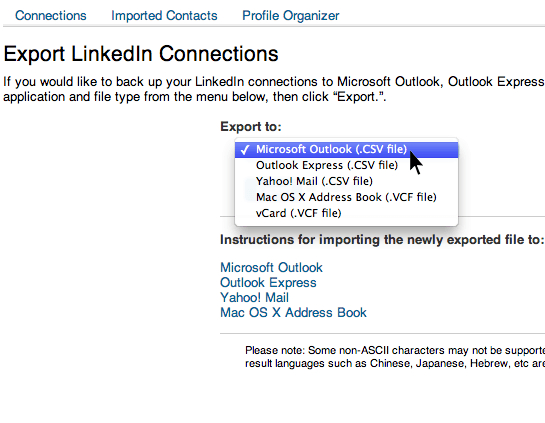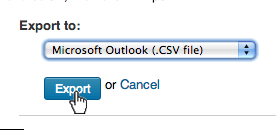 Once you click Export, you'll be asked to fill out a quick Captcha to make sure you're human, and then your file will download. You'll be left with a spreadsheet that has lots of empty fields on the X axis, but if you scroll over, you'll see your contact's job title, company and other information.
Done!
That was simple, wasn't it? Now just be sure to do this regularly and you'll always have a healthy back-up of your contacts!
Find out how the likes of IBM, IKEA and Siemens
drive hiring excellence with SocialTalent
---