[INFOGRAPHIC]: What you need to know to hire top developers in 2018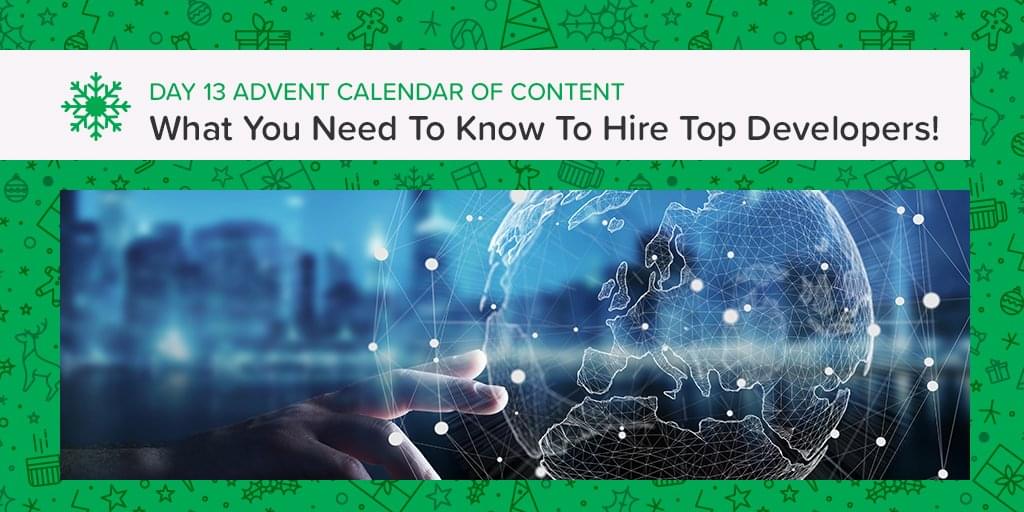 Welcome to Day 13 of our Advent Content Calendar, where today, we take a look at how tech recruiters can boost their chances of hiring developers in 2018. Devskiller has recently created this excellent infographic where they share some actionable tips that every tech recruiter can apply when headhunting the best developers.
A clear tell-tale sign of what developers are looking for in a job comes as no clear surprise. Salary topped the list with 62.68% of respondents saying that was the most important factor when it comes to accepting a job. Work-life balance and company culture closely followed suit.
In truth, it can be very challenging at times for tech recruiters to hire a developer. Not just any developer but a good developer! You need to search for them in all the right places, which we recently talked about in a recent blog of ours. Have you ever struggled with finding your self the best developer for your company? If so, take solace from this infographic, and be sure to let us know what you found most challenging. Happy headhunting to one and all for 2018!

Want to keep up to date?
Join our 75,000+ subscribers who do!