Keep up with the latest hiring trends!
/
/

Recruiting in 2012 – Lessons from 2011 (Part 2)
Recruiting in 2012 - Lessons from 2011 (Part 2)
Here's Part 2 of trends for 2011, as we covered in our first webinar of 2012 on Wednesday (and on our brand spanking new Livestream channel to boot!)
Twitter's for everybody, not just for the youth!


For a long time experienced recruiters were wary of Twitter and thought of it as something only young people used. This all changed in 2011 as more recruiters discovered Twitter as a tool that could be used to identify and engage with potential job candidates – the site is now the ninth most popular in Ireland and just outside of the top 10 in the UK.
However, there are a number of things to bear in mind when using Twitter as a recruiting tool. Firstly, it is important not to blanket bomb with job ads, instead research your target candidate (check out their tweet stream) before subsequently engaging with the person or persons you are interested in hiring. Secondly, you will not find a candidate for every job on Twitter (not a lot of budding florists use Twitter, pun intended!) but if you are looking for fast responses for key skills, particularly marketing/sales/IT roles, then it is an Aladdin's Cave of sorts. Finally, your Twitter account is a place to inform potential hires about your business so be clever with your tweets – they say a lot about your company and what's important to it.
[box type=shadow] ADVICE FOR 2012: 1. Tweet clever! Don't blanket bomb with job ads. [/box]
Key tools for Social Networks

Follower Wonk? That's a strange name! So what is it? Follower Wonk allows you to perform detailed searches to find Twitter users with key skills, interests etc that they have in their profile without having to know complicated X-ray search techniques. It's so easy to use – just add in your key terms then click the "Search Twitter Bios" button. In a recruitment context, Follower Wonk, when used effectively, can lead to higher reply rates and is a must for anyone who is serious about finding a job quickly.
[box type=shadow] ADVICE FOR 2012: 2. Fall in love with Follower Wonk – use it to determine which network has the highest concentration of your audience. [/box]
Convergence of Mobile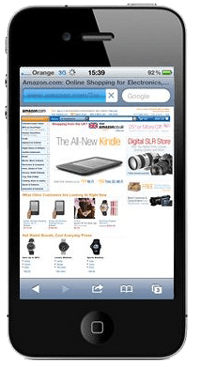 Mobile is going to explode in 2012 – that's a given! As it stands, 7% of job searches on Google in Ireland are now conducted on mobile while the figure is higher in the UK at 12% with 33% of Facebook status updates and a whopping 60% of Twitter updates come from mobile. These figures cannot be ignored and those recruiters who do not move with the times will be left behind! By the end of next year mobile internet access will surpass the more traditional use of desktops or laptops, and as a result those looking for employment will expect, perhaps demand, that information is easily available via mobile devices. Those recruiters that who have already realised that this group needs to be taken seriously will win the battle for scarce talent in the year to come!
Mobile access to websites has grown from 3% of all accesses to nearly 9% – this threefold increase is to be expected from the jump in sales of smart phones and tablets, which outsold laptops and desktop devices in 2011. Your site with your job specs and application forms must be mobile-optimised. User-friendly is the key here, maybe integrate the Apply with LinkedIn button for applying to your advertised jobs.
[box type=shadow] ADVICE FOR 2012: 3. Put aside a budget to create a mobile optimised site and/or applications to accommodate this trend of mobile web browsing. [/box]
New Products & Tools in 2011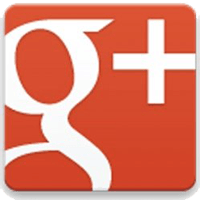 A number of new products were launched in 2011, some good, some bad First the good, Google+ launched in June last year and now has 62m users worldwide, a growth that shows no sign of slowing down. With millions of users already signed up to other services like Gmail and Google Docs, Google certainly have the resources to fight the long game with their social media offering. However, Google+'s success will come down to the ranking and traffic advantages of having an active presence on the network.
62m users on Google+ in 6 months when LinkedIn is 150m over many years #socialtalent

'¬€ Elisa Hope (@ehope1011) January 4, 2012

Next up is Bullhorn Reach, which is free (so you've nothing to lose!) and allows corporate HR and individual recruiters to post jobs to their social networks – Twitter, LinkedIn (inc groups) and Facebook Pages, identify qualified candidates and increase their presence through their customised and search engine optimised profile pages.

It took us a while to figure out what BraveNewTalent was all about – we now know! "It builds communities around employers, jobs and skills," according to Founder and CEO, Lucian Tarnowski. BraveNewTalent is "an actual, real community where people can interact with each other" says Tarnowski and "the benefit to the employer or the recruiter is that they can segment their communities." BraveNewTalent brings employer branding to the maximum and is the job board of the future.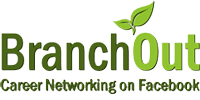 If you're looking for an alternative to LinkedIn, you could do worse than turn your gaze to BranchOut – the professional social network specifically designed to help recruiters and hiring managers source candidates on Facebook, where there is a huge well to draw from. Not only can you search members of BranchOut, but you can also search for their 2nd degree connections too – a huge plus over rival Facebook Recruiting platform BeKnown by the makers of Monster.

And for your researching benefits, LinkedIn introduced LinkedIn Skills in 2011, which attempts to match related skills, synonyms and appropriate employers and groups to core skills or job titles.
[box type=shadow] ADVICE FOR 2012: 4. Keep up to date with product launches and new tools by reading blogs from industry experts. You can also learn about new methods to recruit using social media by watching our free Weekly Wednesday Webinars. [/box]
What are your lessons from 2011? How will these teach you to recruit better in 2012? Let us know your thoughts in the comments.
Find out how the likes of IBM, IKEA and Siemens
drive hiring excellence with SocialTalent
---