Social Recruiting Round-Up - December 2014
So before you start back to work properly next Monday, take some time to familiarise yourself with the most popular blog posts, the most talked about infographics and the biggest recruitment and sourcing news stories of the last month, otherwise know as the December edition of the Social Talent Social Recruiting Round-Up:
Top Blogs in December: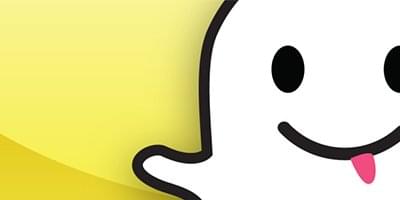 At the start of December we asked: 'What is Snapchat?' 'How can Snapchat be used for recruiting?' and 'Is it for you?'. We believe that Snapchat will be one of the most influential recruiting tools of 2015 in a number of industries, so get up to speed with everything Snapchat related right here!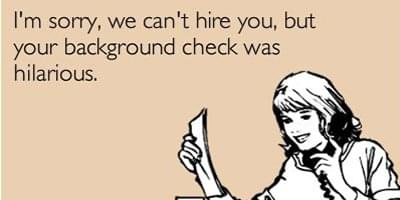 It had been a while since we'd done it, but we went out and found yet more of the best recruitment memes of all time, to give you that Friday feeling! (There are some real comic gems in this one!)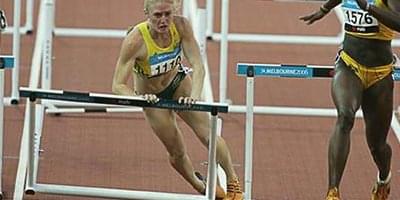 If you think there is even a possibility that the answer to that question could be 'yes', it's time to health check your application process! Because in 2015, if yours isn't up to scratch you're actively herding the best talent straight into the open arms of your competitors.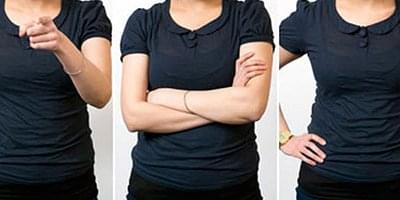 Jobseekers, what if I told you there is a two minute exercise that any anyone can do, almost anywhere, that is scientifically proven to improve your hiring potential. Would you do it?
Top Infographics in December: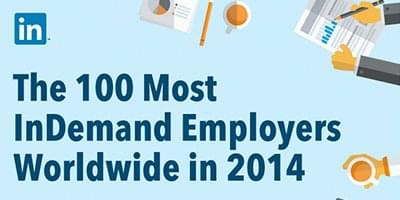 The clue is in the title with this one! A list of the most in-demand employers of the year that was 2014, all in one place and our a selection of our Top Takeaways to boot.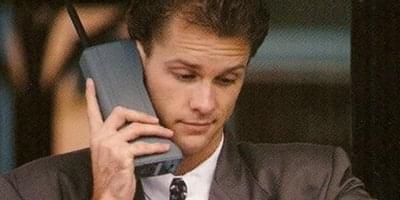 If the start of a new year is making you nostalgic, then this is the infographic for you! We're taking a look back to see just how far technology in the recruitment industry has come in the last 70 years.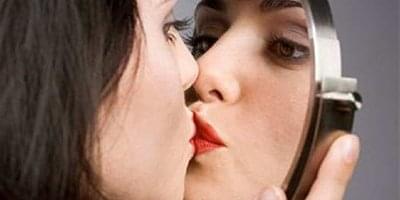 Does it it pay to be pretty? Are you good looking enough to get a job? Do we live in that shallow a world? Well, let's find out shall we?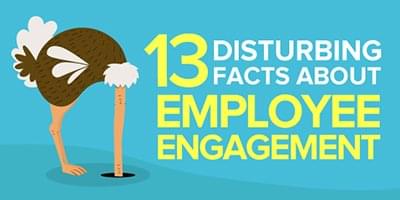 How your current employees feel now, reflects how potential candidates will feel about your company when you come looking for them to join you. So, determining how engaged your employees are now, will be quite a good reflection of how your company's culture shapes up in the minds of all potential candidates!
Top Recruitment News Stories in December:
Tumblr & Pinterest are the Fastest Growing Social Platforms
As if we didn't need any more proof that images will be big news in 2015, now we hear this: Tumblr and Pinterest, two of social media's most loved image-sharing platforms, have edged out Instagram to become the two fastest growing social platforms in the world today.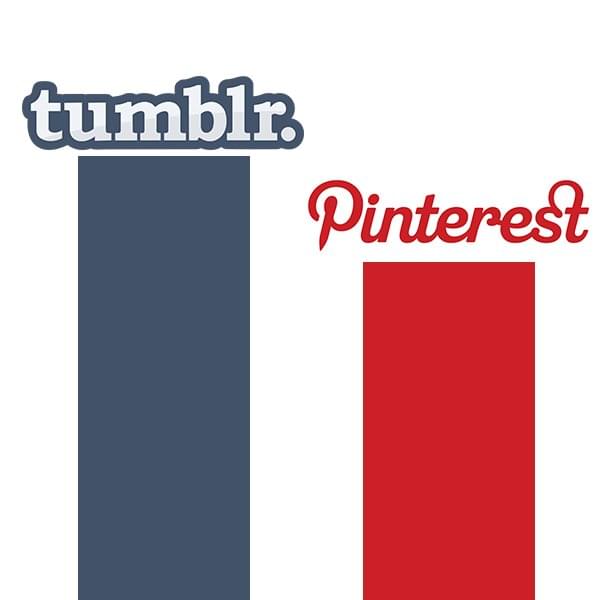 In the last 6 months, Tumblr's active users have grown by a phenomenal 120%, sending it straight to the top of the Global Web Index, while Pinterest's active users have rocketed in growth by 111%, clinching it second place (be sure to check out our free whitepaper entitled How to: Source Creative and Educational Professionals on Pinterest. Instagram dropped to third place, followed by LinkedIn, Twitter, YouTube, and Google+, with Facebook bringing up the rear.
For mobile apps, Snapchat saw the most growth, with a 56% uptick in six months. (As a result, we'll be dedicating an entire post to Snapchat tomorrow, detailing why we believe it will be one of the most important recruiting tools of 2015.) Facebook Messenger came in second (although that's not surprising considering they essentially forced their users to download the companion app). And Instagram came in third for app usage, followed by Line, Pinterest, Kakao Talk and Vine.
LinkedIn Reveals Top 20 Most In-Demand UK Employers
According to LinkedIn's 17 million UK members, the following are the most desirable companies in the land to work for.
Google (-)
John Lewis (+3)
Apple (-1)
BP (-1)
BBC (+2)
Shell (-2)
Microsoft (-1)
Unilever (+1)
Marks and Spencer (+1)
Burberry (+2)
ITV (-)
ASOS.com (+1)
Amazon (+5)
AMEC (+6)
BAE Systems (+1)
Harrods (New Entry)
Carillion (+2)
Rolls-Royce (New Entry)
Goldman Sachs (-2)
British Airways (-6)
Google claimed the top spot for another year, while John Lewis jumped 3 places to take second place. The BBC, Amazon and AMEC also all jumped several places to secure a Top 20 spot.
Pierre Berlin, Senior Director of LinkedIn Talent Solutions EMEA, says: The latest InDemand rankings feature a good deal of movement, with interest in the retail and construction and engineering industries in particular on the up. The competition for UK talent, both domestically and overseas, has never been fiercer, and it is no surprise that those brands investing in their employer brand are reaping the rewards.
Say Hello to TempBuddy '¬€œ Temp Recruiters' New Best Friend
We're very big fans of anything that makes our lives easier here at Social Talent, especially anything that makes our jobs easier! So when we find tools that we think will help make your job easier, we get very excited. And TempBuddy is one of the products that got us very excited last week!
A new approach to temporary recruitment management is about to change the way recruiters think about temps, and it does exactly what it says on the tin. TempBuddy is a revolutionary temporary recruitment management solution that improves the entire rostering, time capture and payment cycle to ensure the whole process is made faster, simpler and more efficient for both the candidate and the recruiter.
For the candidate, the app let's them find jobs, record their time when on jobs, and get paid efficiently. Features of the app also include interactive maps to help guide them to where their next job is, and a comms system lets the employer know if the candidate is running late.
For the recruiter, the app only requires the candidate check in when they arrive at the job (and in doing so, verify their identity with a photo) and check out when they leave. TempBuddy then correlates all that information automatically and puts together timesheets, sign-off documents, invoices and payslips '¬€œ saving recruiters the hassle of excessive paperwork so they can focus on finding more jobs for the temp candidate.
The whole very uncomplicated process is detailed in this handy graphic, but if you want to check out TempBuddy for yourself with a 20 minute demo from the guys, just fill in all your details here.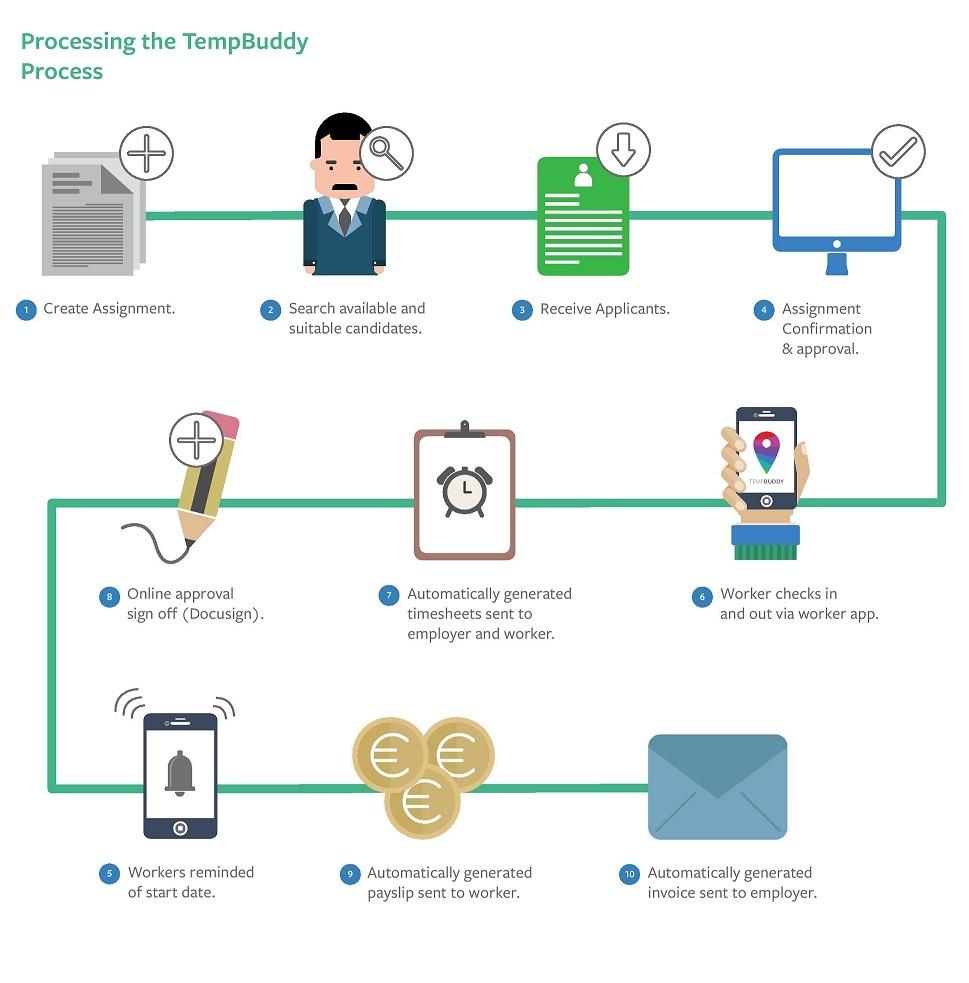 LinkedIn is Prioritising Users with Published Posts
Yes, you heard me correctly, it would appear LinkedIn are now prioritising users who have published articles on the LinkedIn publishing platform in their search results.
As you can see from the screenshot below, when we searched for CTO candidates with e-Commerce experience, the first results LinkedIn brought us back were users who had posted articles: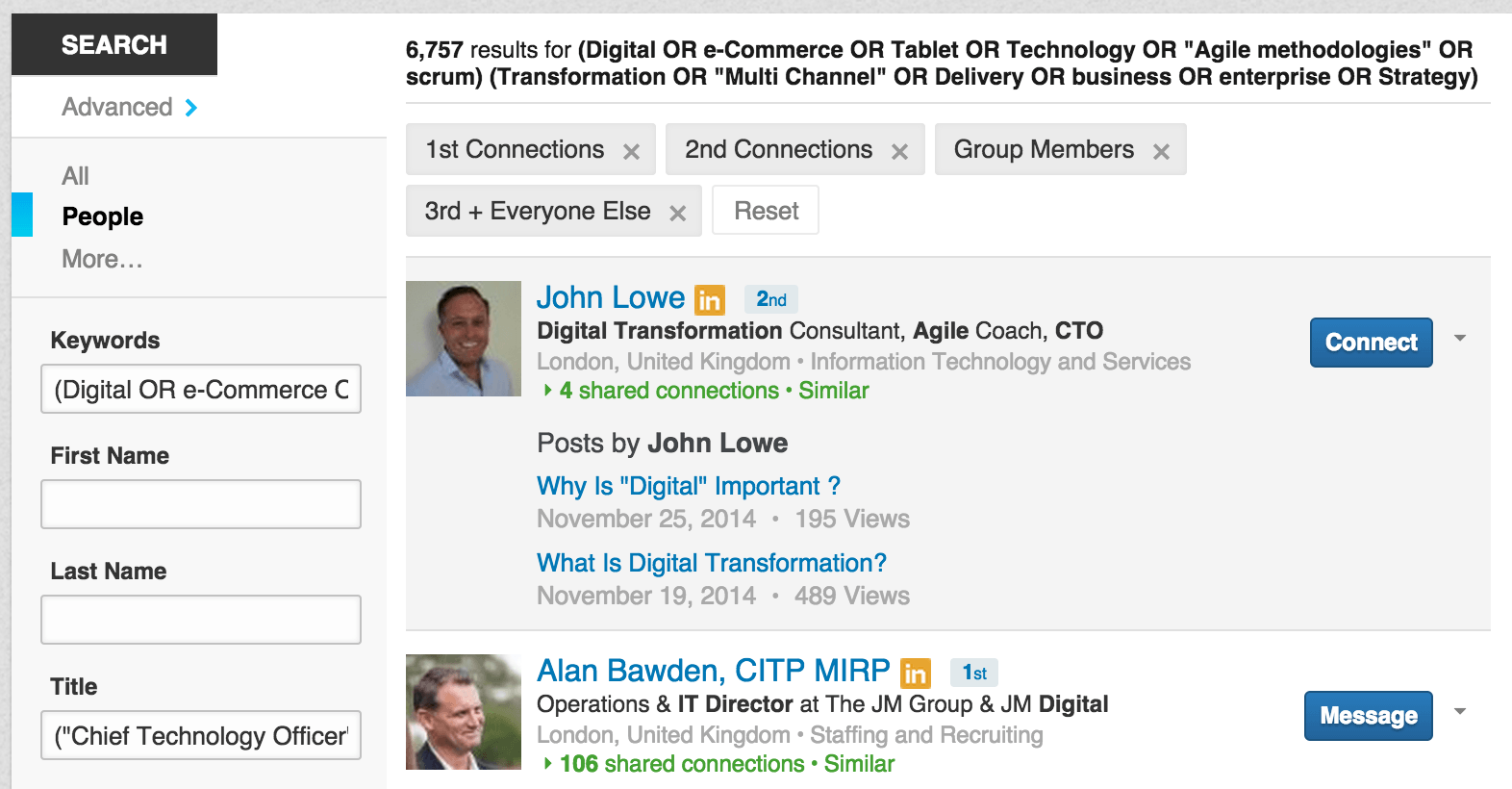 More interesting still was the fact that LinkedIn pushed these users over and above our 1st degree connections. We've asked LinkedIn to confirm whether or not this definitely is the case, ands they reponded with this: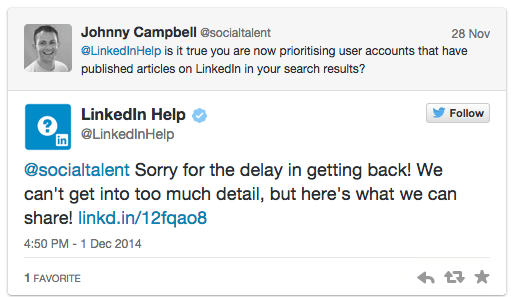 You Can Now Edit Microsoft Office files from Gmail
Oh Google you genius!
From now on, you have the ability to edit Microsoft Office documents (Word, Excel, PowerPoint etc.) WITHIN your Gmail inbox! That's right, a new feature now allows users to automatically open and edit Office files with Google Drive, regardless whether or not you have Microsoft Office installed.
How does it work? Well, when Office files are emailed as attachments, Gmail now includes an Edit with Google Docs option. Selecting this option automatically converts the document and opens it in Docs, Sheets or Slides. As illustrated in the GIF below:

Google supports 15 new Microsoft Office file types, including .pps and .ppsx presentation files, along with templates and macro-enabled files. The company says it has also improved its ability to convert charts, tables and graphics within documents. However, users who wish to open and edit Microsoft Office files in Drive without converting the file type can also do so, Google points out, with the Office Editing for Docs, Sheets and Slides Chrome extension. The extension allows users to open and edit Microsoft Word, Excel and PowerPoint files in Google Drive, even if they don't have Microsoft Office installed.
Not only is this new feature handy for your own personal use, Google also notes new how beneficial it is for collaboration as all changes are automatically synced to the cloud and all collaborators can keep tabs on the most recent version of the document at any time.
Bravo Google, bravo!
Glassdoor Unveil the 8 Hottest Tech Jobs of 2015
There have been a lot of Top X Most In-Demand Thingy-Ma-jigs about the place as of late, but Glassdoor have just lifted the lid on the tech roles that are going to be very hot and very popular come 2015.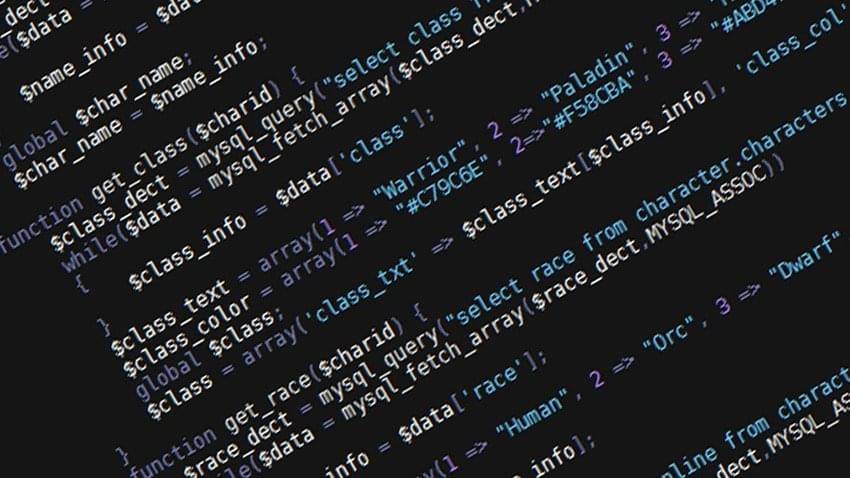 According to Scott Dobroski, a career trends analyst at Glassdoor; big data, mobile and privacy are going to be big on the agendas of tech recruiters everywhere next year. Data science is popular because it spans a variety of industries and as Dobroski put it, what data scientists really love about their jobs right now is that they get to build a roadmap within their organisations and start to answer questions they have never been asked before. More possibilities are opening and it's an exciting industry to be in at the moment. He believes that high profile privacy breaches at companies like AT&T and Home Depot have increased the demand for reliable privacy experts. While the surge in demand for candidates with expertise in mobile technology is being fuelled by the exponential growth in mobile usage across the globe.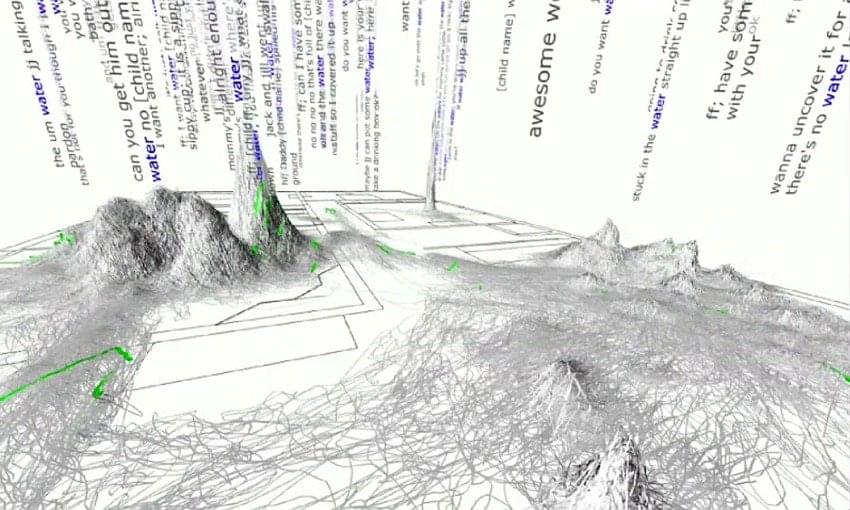 Hiring diversity within the industry will be another big focus. Twitter, Google, Apple, LinkedIn and Facebook all recently released their demographic data, which showed an overwhelmingly white and male workforce. So it's no surprise the industry will be trying to remedy it's diversity issues in 2015.
The 8 Hottest Tech Jobs of 2015 (according to Glassdoor's research) are:
Data Scientist
Java Developer
UX Designer
Android Developer
Scrum Master (leads a team in developing a software product using the non-hierarchical, iterative Scrum method.)
Front End Developer
Quality Assurance Engineer
PHP Developer
How to Search Your Old Tweets (and Everyone Else's) on Twitter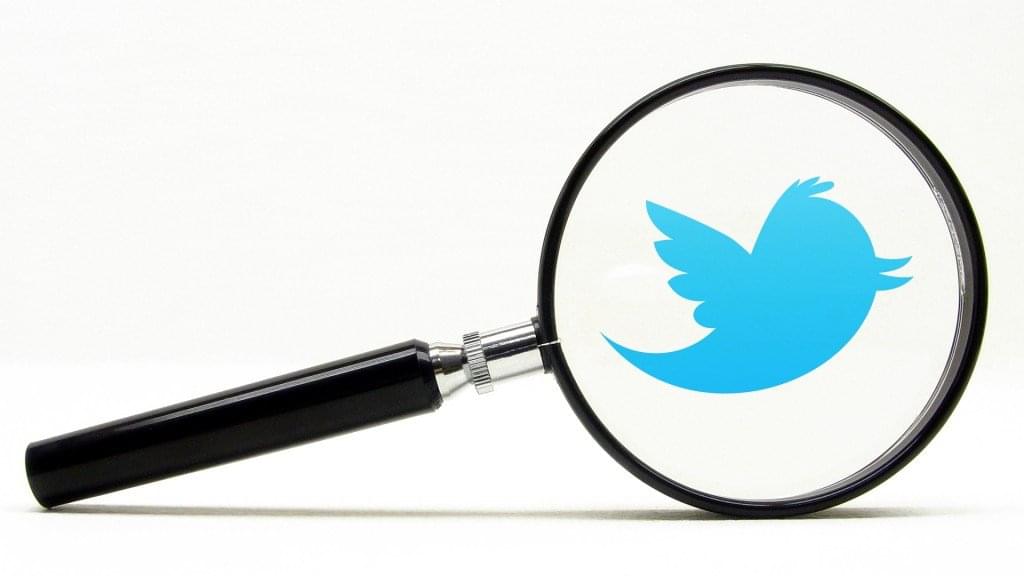 Finding twitter posts from weeks or years past has always been much easier said than done. That's because until recently, Twitter didn't provide an easy way to search old posts unless you went to trouble of downloading your entire archive, and no know want sot do that!
But now, thanks to Twitter's recent search update, searching your own tweets (and other users '¬€œ read: potential candidates) on Twitter is now both fast and easy.
You can use Twitter's newly revamped advanced search to search through any user's tweet history, provided the account is set to be publicly viewable. Begin by entering the Twitter handle (or handles) you want to search in the from these accounts fields. Note that you don't need to include the @ sign before the user name.

From there, the rest of the fields will depend on what you're searching for and how specific you want to be. If I wanted to find every tweet I've ever sent about the X Factor or digital marketing, for example, I would type x factor or digital marketing into the all of these words field.
But you can also get a lot more specific in your queries by adding a date range, hashtags, @ mentions and other information to the search fields. Add dates to see tweets you sent during a specific time period. (Tip: if you can't remember the specific date you joined Twitter, your main profile displays the month and year you joined.)
You can also search by tweet location (if you've enabled location information in the past), retweets, and even specific types of tweets. The search will identify positive or negative tweets by searching for 🙂 or :(, for example.

But while the next search functionality is handy to have, we would like to stress that the best way to search Twitter for candidates is still by using Followerwonk. And we have more on how to do that, right here.
10 Best Tech Companies to Work for in 2015
Last week Glassdoor announced the 8 Hottest Tech Jobs of 2015. This week, they've gone one step further and compiled the Top 50 Best Tech Companies to Work For in 2015. The rankings were derived from employee opinions of their company, both pro and con. Employees rate their overall satisfaction, how well they feel their CEO is leading the company, as well as key workplace attributes like career opportunities, compensation and benefits, culture and values, senior management, and work-life balance. In addition, employees are asked whether they would recommend their employer to a friend and what their opinion is on the company's business outlook in the next six months. The Top 10 looked like this:
Google
F5 Networks
Facebook
Qualcomm
Adobe
MathWorks
Apple
LinkedIn
Zillow
MINDBODY
Google have topped the chart not only in the U.S. for the first time in the list's seven-year history, but in the UK as well. The company is one of only five firms to make the U.S. list all seven years.
Google were followed closely by F5 Networks, an application delivery network. And with employee feedback like this why they be:
Very competitive salary, great benefits that challenge the huge multi-nationals. Plus, the culture is something that makes your day worth being in the office, the atmosphere where everybody understands we are in the same ship and we need to sail it together
'¬€œ F5 networks software engineer in Seattle, Washington.
Facebook managed to nab the third place spot, proving the Mark Zuckerberg knows how to keep his employees happy (guess that egg freezing move paid off!). Telecommunications company Qualcomm is always getting praise for its career culture. Just this year, it was cited one of the highest rated tech companies for internships. And clearly it's doing something right if it's coming in in 4th position. The creators of desktop publishing tools such as Photoshop and InDesign, Adobe, were 5th. They too had some enviable employee feedback:
Adobe takes very good care of their employees; they make sure you get what you want from training to benefits. I simply enjoy going to work, enjoy sharing my ideas with intelligent (and humble) people who are always ready to help
'¬€œ Adobe software engineer in San Jose, California.
Even LinkedIn managed to make it's way into the Top 10, taking 8th place.
The full list of best places to work can be seen in the infographic below:

– See more at: https://www.socialtalent.com/blog/stay-know-weeks-sourcing-news-stories-15th-december-2014#sthash.OYAFeskY.dpuf
Want to keep up to date?
Join our 75,000+ subscribers who do!