Keep up with the latest hiring trends!
/
/

The Very Best Job Application Fails EVER!
The Very Best Job Application Fails EVER!
Yep, life as a recruiter isn't always plain sailing, especially when you consider we have to put up with this kind of stuff. Every. Single. Day. But it certainly keeps us on our toes! And we may also, occassionally, fall around the place laughing too!
Never be afraid to include your "alternative" work experience: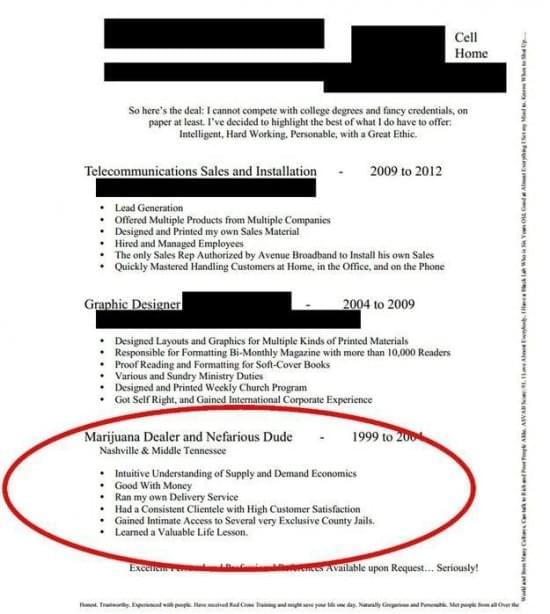 This kid got the job…no seriously, he did. Just goes to show you that honesty, really is the best policy!: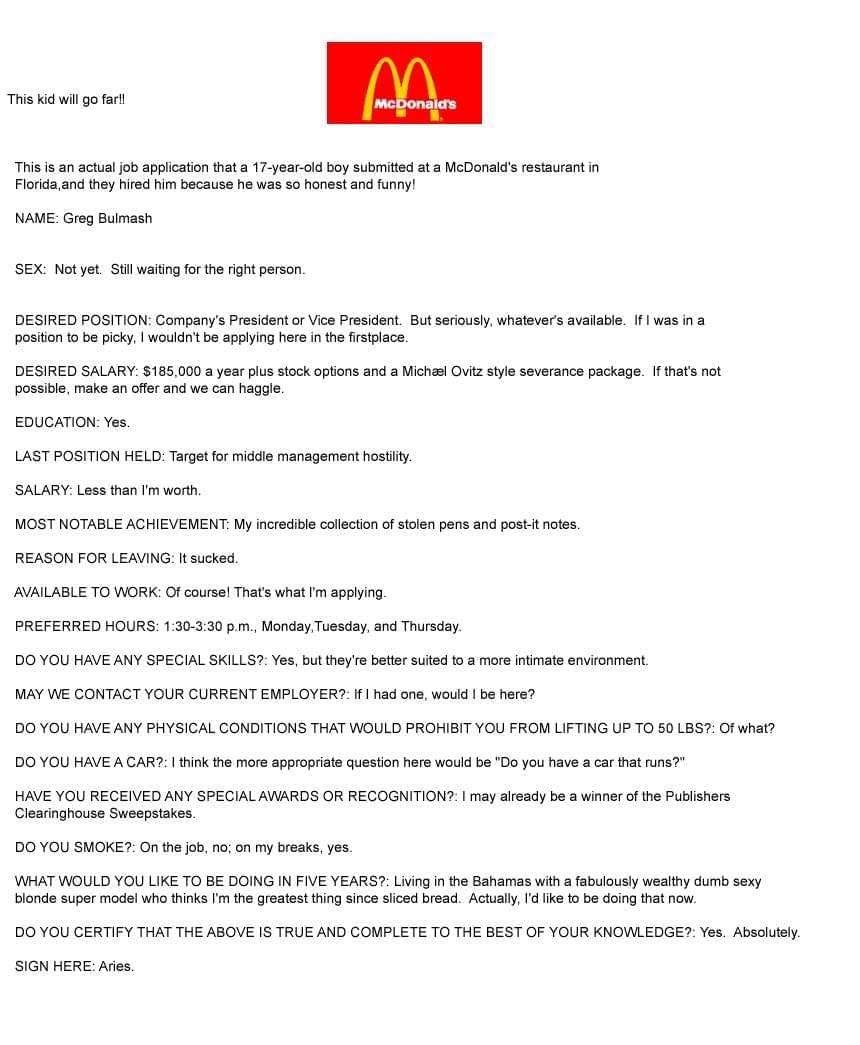 It's good to know that all your employer branding efforts have well and truly paid off: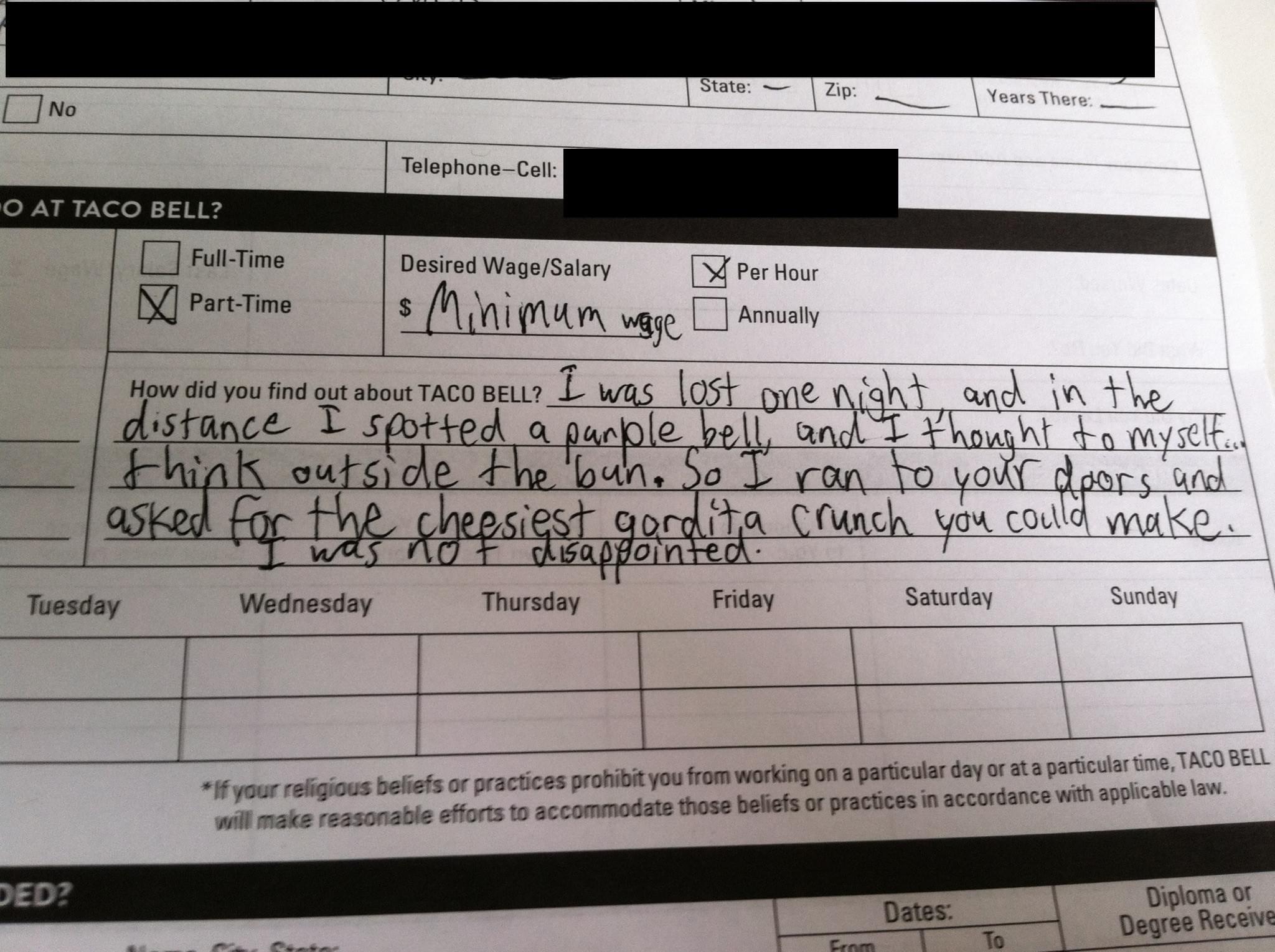 Eric has all the perosnal attributes, experience and education a recruiter could wish for in a potential candidate: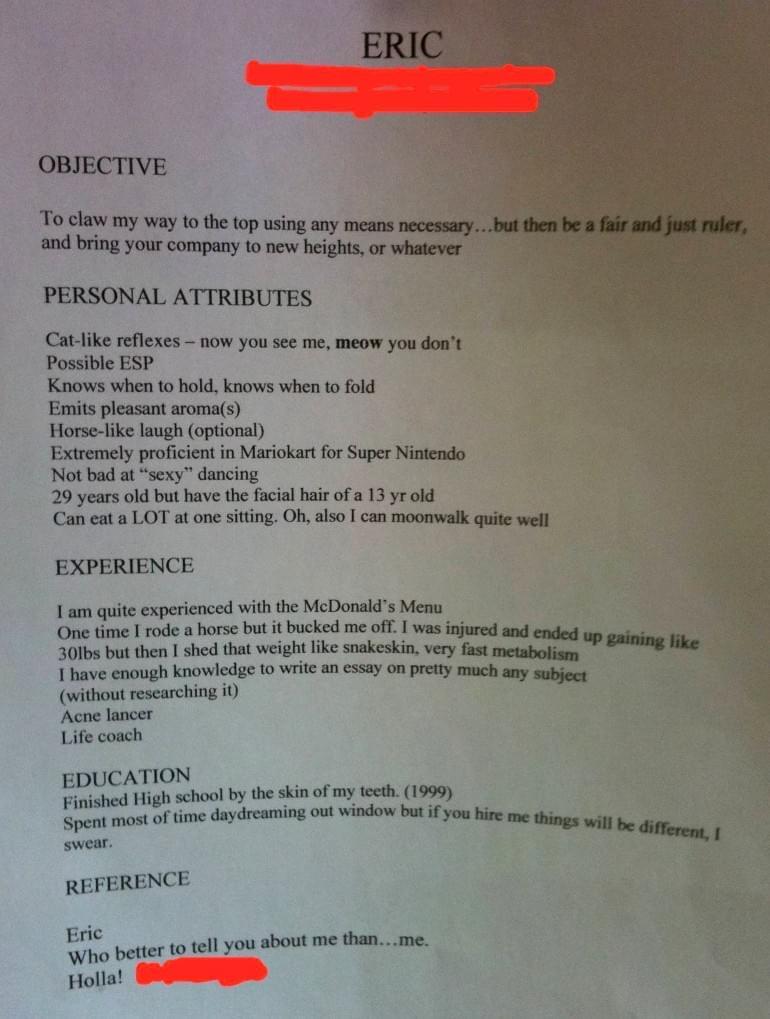 Your quest to seek the best candidate has finally come to an end. This guy is the BEST. Got that? "Check.":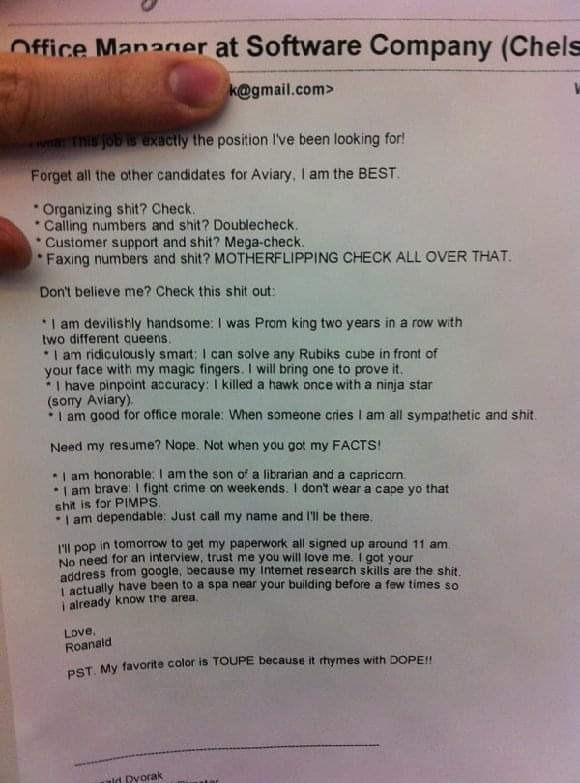 What's the worst job application you've ever received? What did it say and what job was it for? Have you ever been tempted to give them a job?! Let us know in the comments below and have a great day y'all!
Find out how the likes of IBM, IKEA and Siemens
drive hiring excellence with SocialTalent
---