DON'T MISS: This Week's Intriguing Recruiting News - 20th July 2015
In the news this week:
LinkedIn Name the 3 Types of LinkedIn InMail Headline
According to the folks at LinkedIn, there are 3 distinct types of LinkedIn InMail headline. One will get you noticed for all the right reasons, one will get you noticed for all the wrong reasons, and the other will not get you noticed at all:
1. The Keepers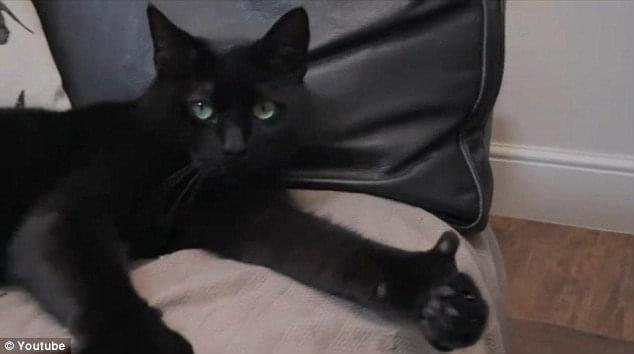 The keepers are the subject lines that are most likely to entice a candidate to read the InMail and actually consider the position. "Keeper" examples include:
(Shared connection) suggested that I reach out to you…
If the candidate you are targeting is connected via LinkedIn with someone in your company, you should leverage that relationship. It brings you closer to the person, because now you're not a stranger, but a friend of a friend.
Hello from a fellow avid Scuba diver
Most people put some of their interests outside of work on their LinkedIn profile. By mentioning this in your subject line, you tap into a passion that person has and show you've actually done some research about them, which makes a candidate feel special (and makes you stand out from other "cold InMailers").
We overlapped at Rutgers for two years, but….
You should absolutely leverage any sort of shared experience you have with the candidate, such as if you worked at the same company as them or attended the same college. Again, this brings you a bit closer to the candidate and shows you've actually done some research about them.
Johnny, do you wish you could come back to Acme Co.?
Obviously, this one only works if you are targeting someone who left your company. Like the first one, it taps into an existing relationship, which makes you less of a stranger (and which company does not look for "boomerang" employees"?)
2. The Sleepers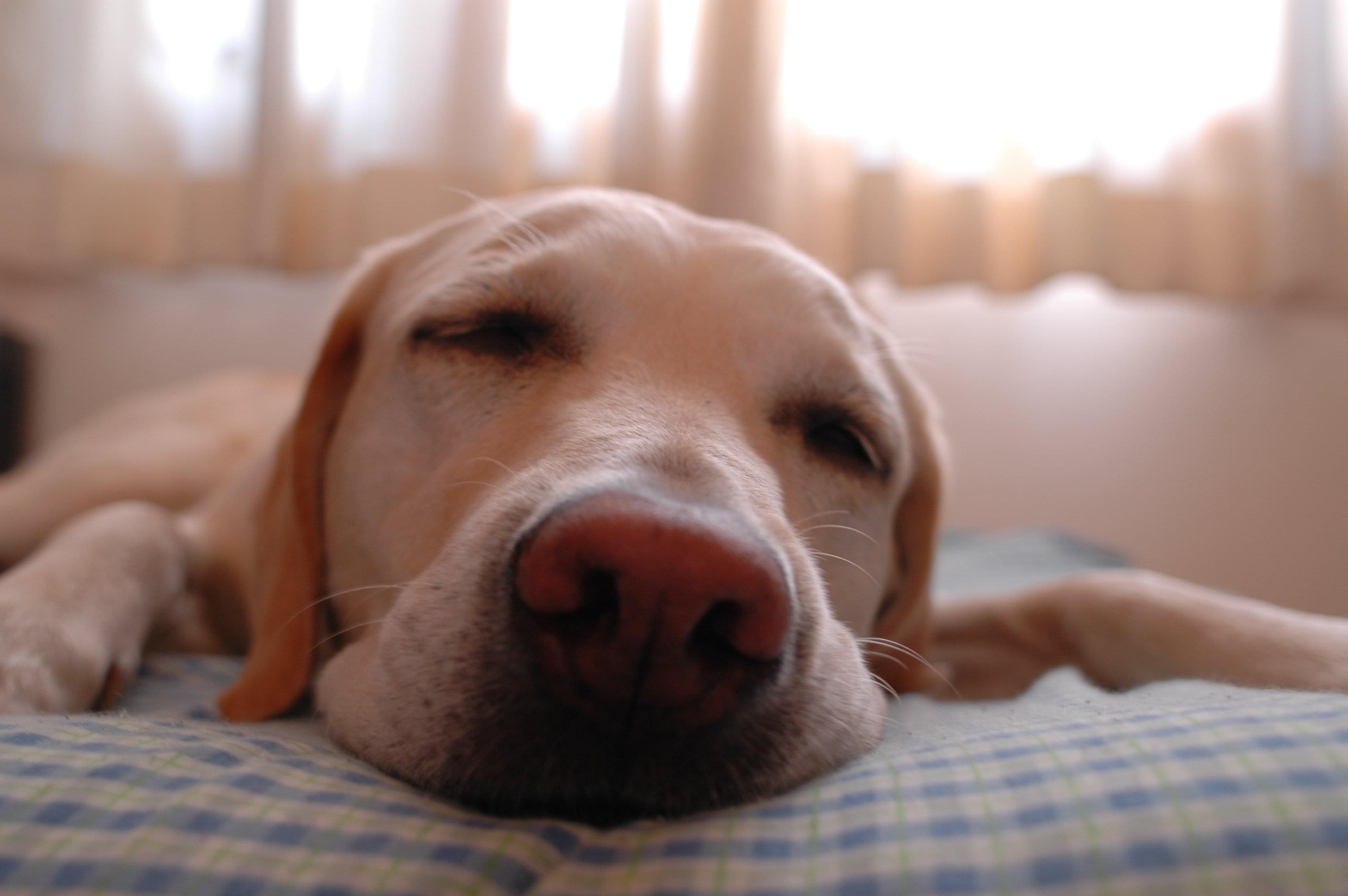 These are the subject lines that are so boring, they'll just be quietly be ignored by any candidate who receives them. Most of the time, they are completely impersonal and do nothing to flatter the candidate. They are a waste of InMail credits since the likelihood of getting a response is low. "Sleeper" examples include:
You are probably happy at LinkedIn, but…
Although this one is slightly personalised, it's been used a thousand times before, and isn't going to cause anybody to stop and read it.
New product marketing manager role
*Yawns* (Really? I was looking for an old product marketing manager role)
Looking for a dynamic Director of Marketing with a broad marketing background for a great company!
Could you be any more generic?
Career Opportunity with XYZ Co.
*Snores*
3. The Bleepers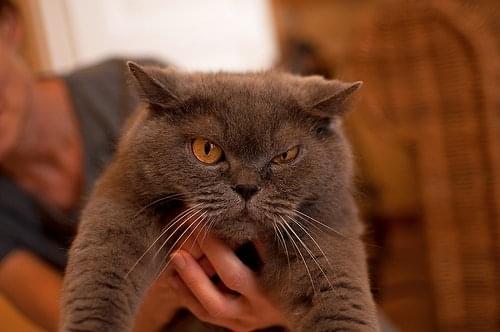 These are the worst of the bunch. They are the subject lines that are so annoying, they'll actually cause the candidate to swear when they read them – hence the name! "Bleeper" examples include:
Did you get my earlier message?
Yes, and I didn't respond that time either. (Take a hint!)
I couldn't reach you via phone so hoping that you check you InMails
This one actually will get you a response, in the form of a court mandated restraining order. (Getting "stalker-ish")
My client is interested in filling a marketing leader role immediately
Sounds like your client has some major issues. Good thing I don't work for him. (Don't make your problem, mine.)
Nice LinkedIn Profile. How are you?
What's next, a dozen red roses and a cheap bottle of champagne?
The bottom line is, just like the headline is the most important part of a newspaper article or a blog, a subject line is the most critical part of an InMail (or any other candidate communication for that matter!). So make them count by personalising them and always bearing in mind that your message should always be about the candidate, not the position you need to fill.
Could Neuroscience and Biometrics Be the Future of Recruiting?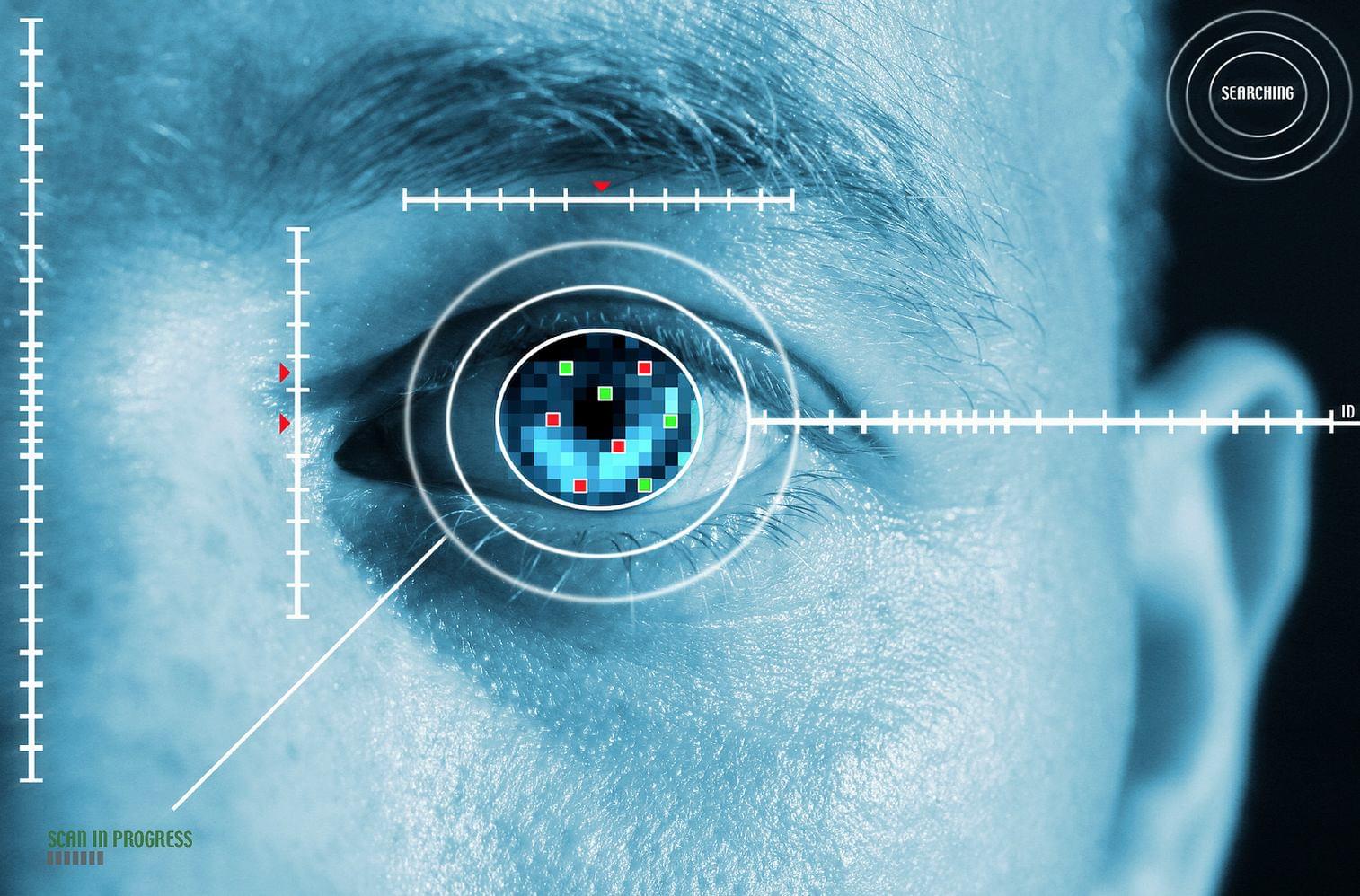 What if I told you there were tools already out their that could reveal precisely what channels, what message formats, and what content will actually attract top talent? Because according to Dr. John Sullivan, that's exactly what biometric tools can do.
In case you're unfamiliar with biometrics, it uses hard science to measure precisely what a target's eyes see, read, and what they skip in a message. Its technology can also measure the impact of a message on a target's conscious and unconscious brain activity, including its emotional relevance, sensory integration, and memory formation. Biometric equipment can also track physical reactions, including changes in the target's heart rate, their perspiration, and it can even detect the tiniest change in a target's facial expression.
Taken together, these tools can help you fully understand which parts of your message are actually seen and read and then which aspects of the message create an emotional response and actually drive action.
According to Dr. Sullivan, these neuroscientific methods are much more precise than the message assessment tools that are only occasionally used in recruiting because, for example, the reactions of individuals participating in focus groups are impacted by others in the group and surveys only reveal an individual's conscious reactions (unfortunately more than half of the target's reaction may be unconscious). Biometrics measures exactly how an individual feels and reacts.
The Uses of Biometrics in Recruiting
Biometrics consultants can help you improve your recruitment messaging in many ways, including:
Which platform to use? — biometrics can determine which channel or platform is best for each message and target (i.e. Website narrative, video, social media messaging, TV, print, and the mobile phone).
Increasing the visibility of your message — these metrics can reveal exactly where on the platform you should place your message so that it will be seen and read by your targets.
Maximising emotional responses — these metrics can help you understand what aspects of your message create an emotional response, which aspects are committed to memory, and most importantly, which aspects drive the desired action.
Understanding what aspects of a job excites — job descriptions and position postings somehow get created devoid of any marketing or sales influences. Fortunately using biometrics, you can identify specifically what aspects of a job or company excite and convince a targeted prospect to apply. With that data, the job elements, the wording, and the order in which these elements are presented can be managed to the point where the impact of job postings can be increased by up to 50 percent.
Understanding how different segments respond — biometrics can reveal how different segments of your recruiting target population (i.e. top performers, technologists, creatives, salespeople, leaders, etc.) will react differently to the same message. Biometrics tools allow you to tailor or customize your messages to your different target segments, so that they have the maximum impact on each segment.
Cost-effectiveness — you can save significant recruitment marketing dollars by eliminating ineffective messaging and by comparing the cost of a channel or platform to its impact on attracting the most desirable recruits.
While both we and Dr. Sullivan know that the suggestion of using something as exotic as biometrics to improve your recruitment messaging will garner its fair share of snickers and giggles, we believe such thinking is valuable food for thought and something to be kept in mind. Who knows. In 10 years time, everyone might be using biometrics to measure the effectiveness of their recruitment messaging!
Snapchat Redesign Moves "Discover" To Top of Stories Tab
Fresh off a new round of funding that reportedly values the company at about $16 billion, SnapChat have just released a new update featuring a redesigned Story tab.
The main change is that media brands featured in the Discover section (which previously required another tap or swipe to navigate to) are now displayed prominently at the top of the Stories list, putting news stories before live events and stories from your friends:
Snapchat just prioritized curated content over friend content in Discover feed. Bold move. pic.twitter.com/Ss1Us1K8UY

— David Byttow (@davidbyttow) July 13, 2015
While this update may seem minor, it highlights the company's ongoing effort to increase engagement with the app's discover content. The change will certainly bring more views to the Discover section (and their interstitial advertisements), as users will no longer have to navigate to a separate page to view media partners' stories. While Snapchat hasn't released numbers on how Discover is doing, this move is presumably a serious attempt to bring the feature more views. Considering it generates revenue for Snapchat, which is still getting its sea legs in the world of money-making, it's relatively important that Discover performs well and continues to grow in viewership.
HackerRank Launches New Screening Tool For Data Scientists And Database Engineers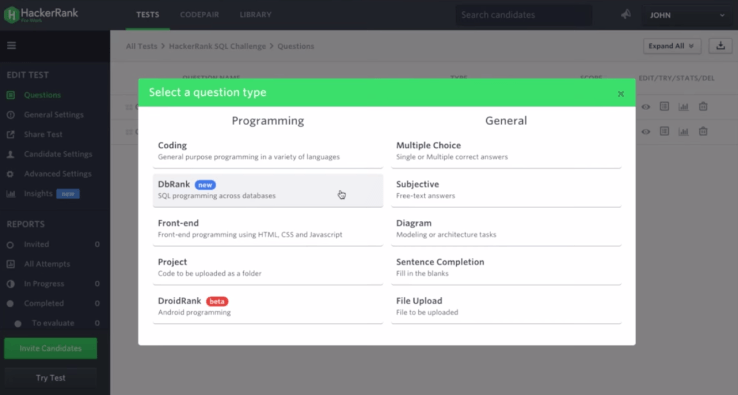 Last Thursday, HackerRank launched DbRank – a new screening tool for hiring database programmers, business analysts and data scientists – that should help with diversity hiring. The new service is meant to help employers test the database skills of potential hires, and focuses on skills in handling Oracle, IBM DB2, MySQL and MSSQL, with support for NoSQL databases likely to follow soon. Candidates will run real-time database queries during the assessment process and the system will automatically score their performance: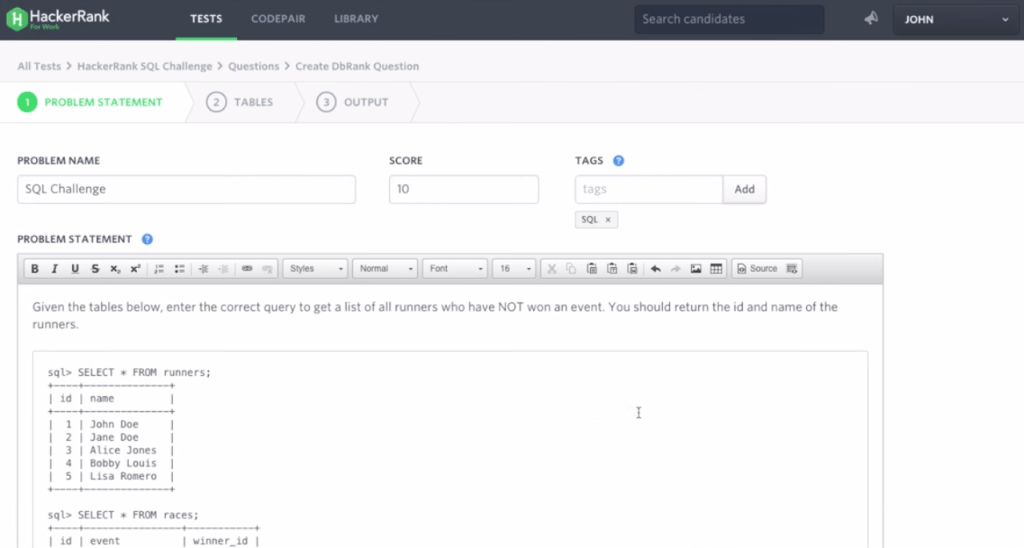 Why should DbRank help with diversity hiring? By testing employees skills, DbRank puts the focus back on the candidate's actual skill set and abilities, and help eliminate certain unconscious bias on the part of the recruiter. "We created DbRank with direct feedback from some of our biggest customers who needed a variety of positions related to databases," said CEO Vivek Ravisankar. "In response to a void in the market, we created a completely new database screening environment that gives anyone with skill managing databases a shot at getting a job at a great company." Check out the video below to see DbRank in action:
Twitter Borrows from Facebook with New Card Format for Displaying Links on Mobile
If you're an avid user of Twitter on mobile, then you'll notice that the microblogging service has changed how it displays links in its iOS and Android apps. URLs are out, replaced instead by a card-like format that displays stories much like Facebook does: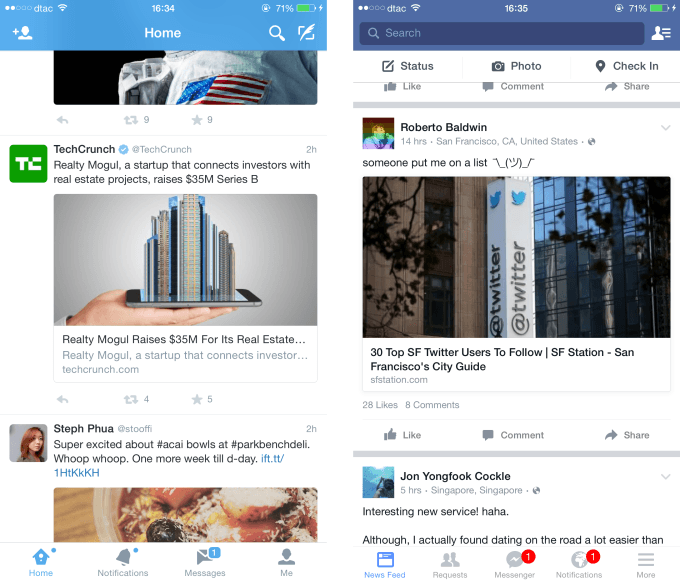 The new format makes things less complicated for end users. Not only is the URL gone — just click on the card to open the link — but the new display allows Twitter to show more information about a link to users before they open it. That does impinge on your timeline — bigger cards means you see less information on your screens — but it certainly looks a lot slicker and is more informative to boot.
Beyond users, this is good news for advertisers, who gain more real estate to make stronger calls to action from Promote Tweets. Twitter recently made videos and GIF autoplay in timelines, giving Promoted Tweets more life, and the card format is another subtle move to woo advertiser budgets.
Facebook Tests a New "Watch Later" Button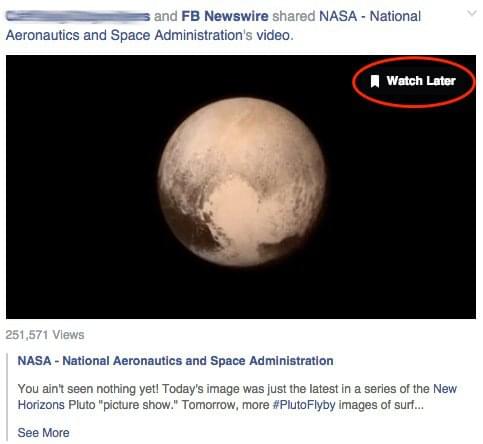 Video has been one of the fastest-growing content categories on Facebook of late, with 4 billion daily video views on the site as of last quarter. Now, the social network wants to expand that even more.
Facebook has confirmed that it has quietly started to test a "Watch Later" button for videos on the desktop — a little tab that appears as an overlay in the upper right corner of the video when you pass your mouse over it, or scroll past it — to get you to save and consume more of the videos that appear in your feed. The new feature puts Facebook's video user experience more on par with that of YouTube, Facebook's great rival in the category. YouTube also offers a "Watch Later" feature for its videos.
Homeless Man Inundated with Job Offers as His CV Goes Viral
A homeless man has been inundated with job offers after a picture of his CV went viral. Aaron O'Dwyer was on his way back home when a homeless man pleaded with him to upload his hand-written CV to Twitter. He told Metro.co.uk: "I saw he was homeless, he didn't look much older than me so I gave him £5 and he insisted I took his CV."
The CV stated that the man was named Jordan Lockett and was 23-years old. It read: "I am sick of wasting away now. I am always told to go to homeless centres but they're not helping."
Some homeless lad in town give me his CV an I promised I would share it on here, hes only 23 do with it what you like pic.twitter.com/ZJ4apmzuoa — Aaron O'Dwyer (@AaronTDCC) July 14, 2015
The letter reads:
Need work. Need help. Seriously lost.
I'm sick of wasting away now.
I'm always being told to go to homeless centres but they're not helping.
I think it's because they need a job for one and because I'm young and fit and no dependencies I'm on the bottom of the priority list but this is killing my mental health.
I write my CV likes this because I don't have anything to put it on.
I worked as a motorbike mechanic for 2 years but that was from the start of year 9 to the end of high school on a course and my boss stopped picking me up 2ish week before I was supposed to finish and left me with no grades or experience proof.
Very fast learner and hard worker.
Can I afford not to be?
Any chances?
O'Dwyer said: "I saw that this was a pretty sad plea for help so I thought if I put it on Twitter someone in Liverpool might know or offer help." He was right. Several employers, including the Mayor of Liverpool, responded to the post after the Liverpool ECHO shared the photo. The Mayor, Joe Anderson, tweeted: "If you know where this young man is or know how we can contact him please contact me."
Lee Brennan is the owner of the Albert Dock restaurant What's Cooking. He told the Liverpool ECHO: "My wife saw the story on social media and it touched a chord in both of us.  I'm interested in meeting him to see if he would be suitable. We can teach him cooking, life and social skills. If he needs an advance on his wages we can sort that so long as he is enthusiastic and committed."
Frank Johnson runs the claims management company Claims 4 and told the local paper that he would also give Lockett a start at his company. He said: "Everyone deserves an opportunity – this might be just the break he needs."
On Wednesday night, O'Dwyer tweeted: "Just been told that Jordan has been found and off the streets and he's meeting people tomorrow about some work, job done, nice one Twitter."
Social Talent Down Under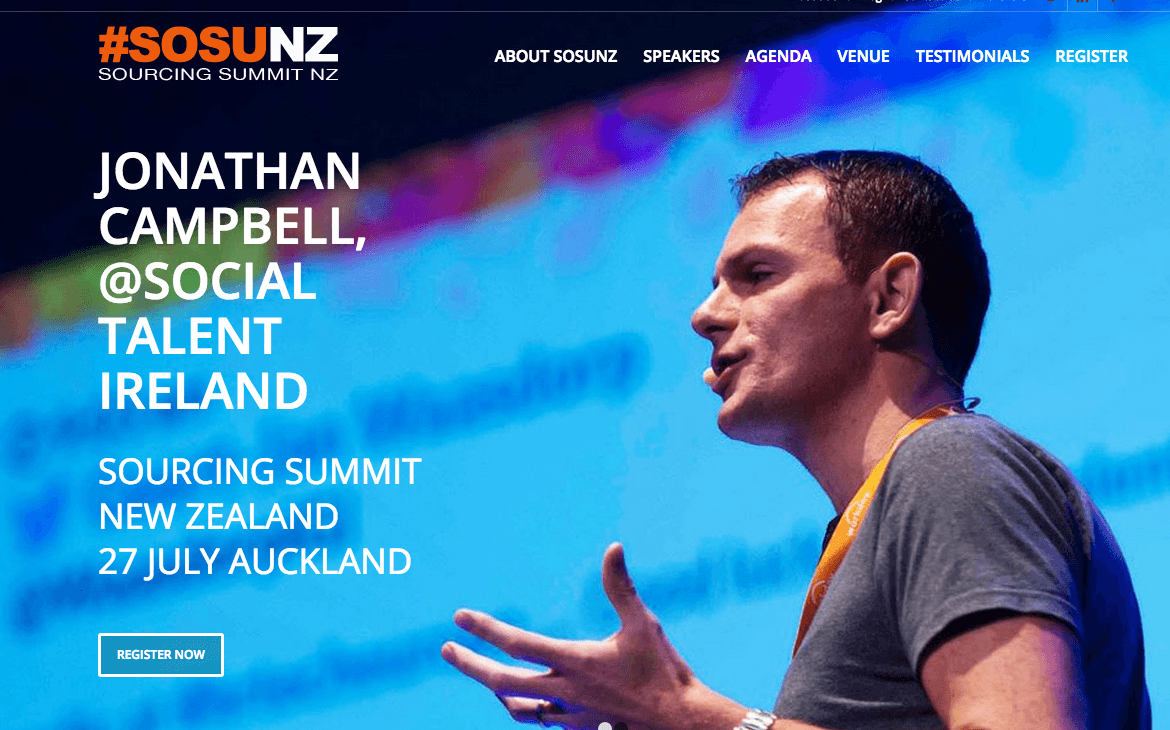 Oh yes, Social Talent are headed south of the equator!!!  Well, Johnny Campbell is anyway! Johnny will be attending and speaking at both the #SOSUNZ and #SOSUAU events where he will also be available (and is REALLY looking forward) to meet each and every one one of our incredible Aussie and Kiwi fans.
On Monday, 27th July from 9:00 – 9:50am in Auckland and on Friday, 31st July from 9:00 – 9:50am in Sydney, Johnny will presenting "Good to Great – Anatomy of a World Class Sourcer". During his presentation Johnny will show and tell how recruiters can to transform themselves from 'good' to 'great' sourcers, by dissecting the anatomy of a world-class sourcer and offering insights into what skills and attributes extraordinary sourcers possess and how everyone can be a great sourcer by doing some key things differently. Highlights include:
Good to Great: 5 ordinary things that extraordinary recruiters do differently

Characters and attributes of a great sourcer

How practice makes sourcing perfect

Understanding the sourcing mindset and psyche
Tickets for the #SOSUNZ event in Auckland can be purchased by clicking here, while tickets for the #SOSUAU event in Sydney can be purchased by clicking here.
We hope to see you all there folks!
Want to keep up to date?
Join our 75,000+ subscribers who do!