Keep up with the latest hiring trends!
/
/

The Worst LinkedIn Bios EVER: Part One
The Worst LinkedIn Bios EVER: Part One
What does your LinkedIn profile summary say about you? Do you blow your own trumpet? Do you underestimate your workplace achievements? Do you refer to yourself in the 3rd person? Well, whatever you choose to say about yourself, I can pretty much guarantee you will not be capable of outshining the wordsmanship of the following LinkedIn users, and the way they have decided to depict themselves and their professional capabilities!
Yes, with the help of the 'LinkedIn: Outloud' Tumblr blog, we have cherry-picked a selection of real quotations, written by real people, on their very real LinkedIn profile summaries! And believe me when I shy, that each and every one of these LinkedIn users, is not backwards about coming forwards!
So sit back and enjoy part one people, you're in for a real treat:
"I'm a sculptor":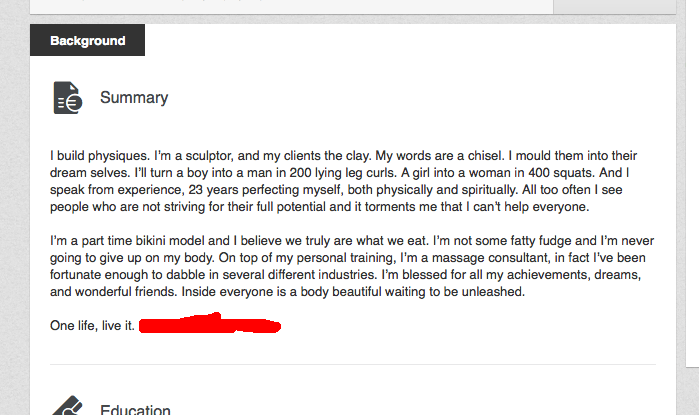 "I'm an addict":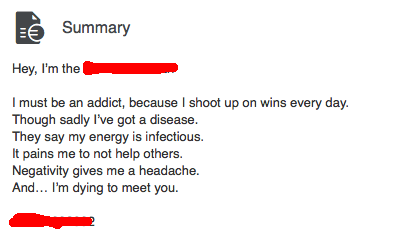 "I answer to Mr.Customer":

"i don't believe in capital letters but i do believe in miracles":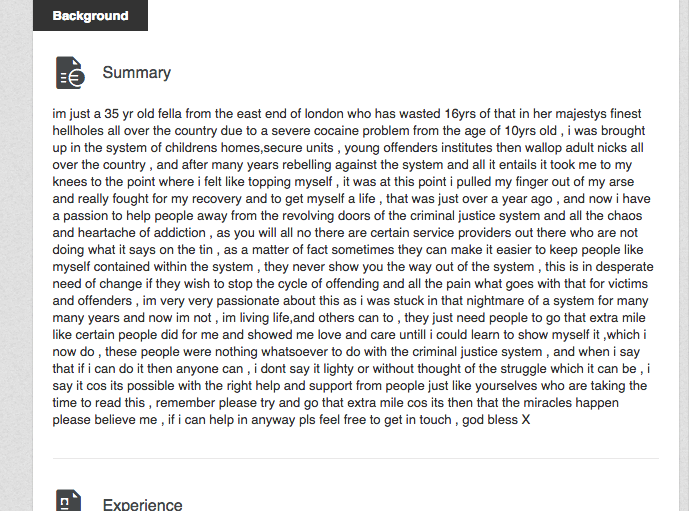 "I'm the perfect choice":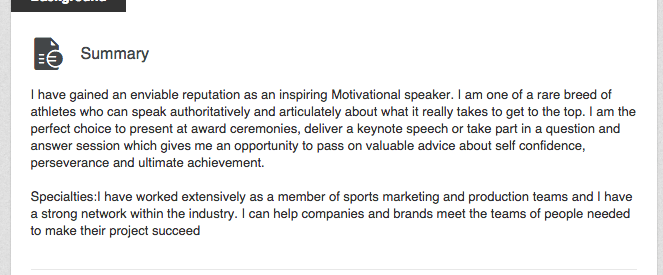 "I'm not one for titles":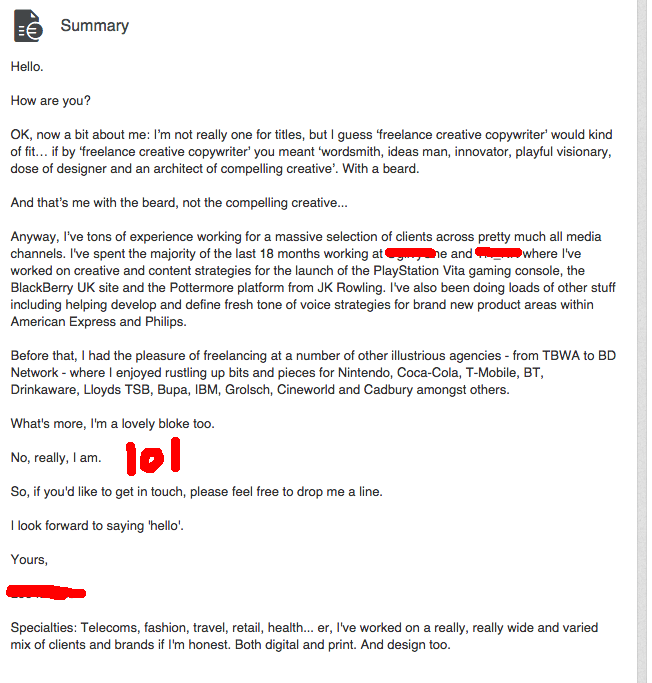 "I make sales calls…when I damn well feel like it":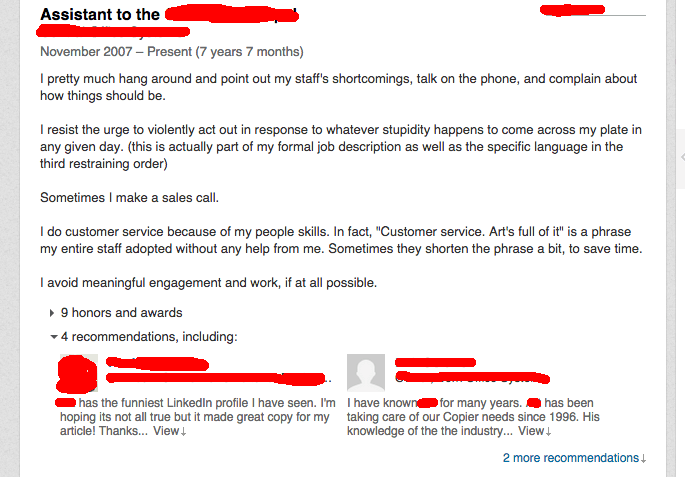 "I've stayed loyal to JC united":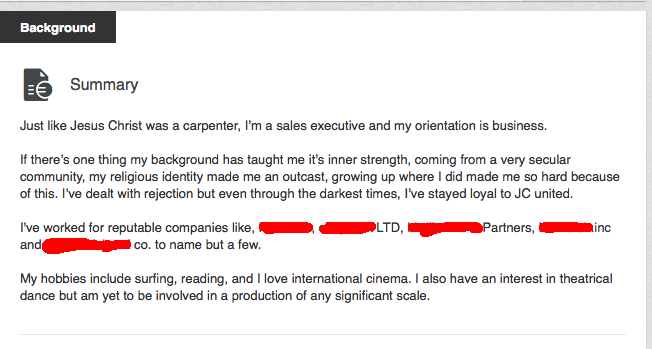 "I'm guts with data wrapped in simple beauty":

"I'm an inspiration":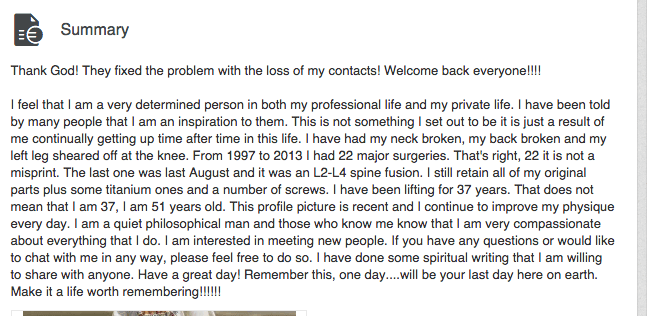 "I'm better than this":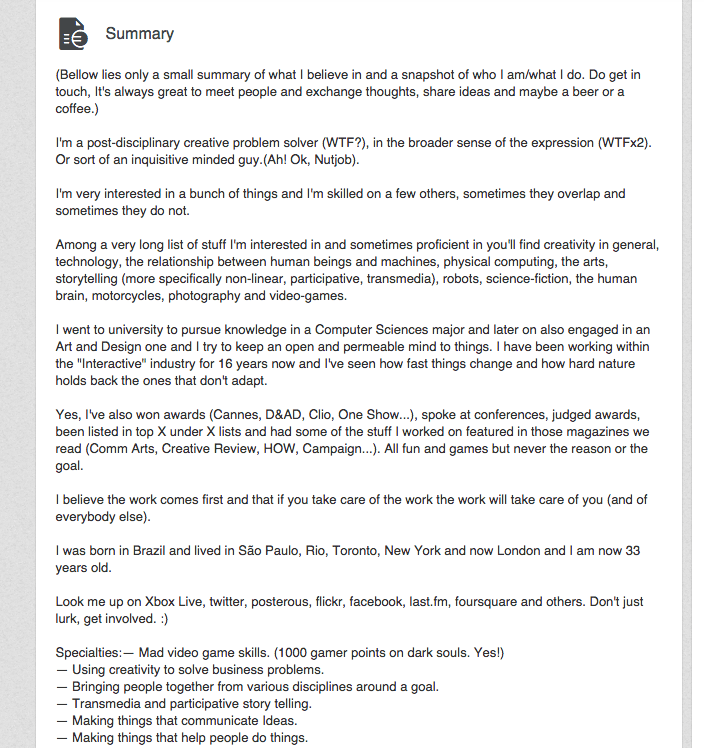 "I work harder than you":

Join us next Friday, when we'll be unveiling Part Two of The Worst LinkedIn Bios EVER! But until then, Happy Friday Recruiters!!!!
Find out how the likes of IBM, IKEA and Siemens
drive hiring excellence with SocialTalent
---