Keep up with the latest hiring trends!
How COVID-19 could change performance reviews (for good)
An unprecedented year calls for unprecedented changes – especially in how we work. As the calendar is beginning to tick into its final month, EOY performance reviews are rearing their heads. But how can we accurately assess what employees have "achieved" in such uncertain times?
It's an issue that has clearly been on the mind. Even as far back as March, Facebook announced that it would be giving all 45,000 employees the same 'exceeds expectations' performance review. Others, like Twitter, have cancelled them altogether. It's a tricky situation. One thing we know for sure, however, is that traditional metrics of assessment will have a hard time coping. We have a different set of rules now and if performance reviews are to be fair and meaningful, they have to reflect this environment.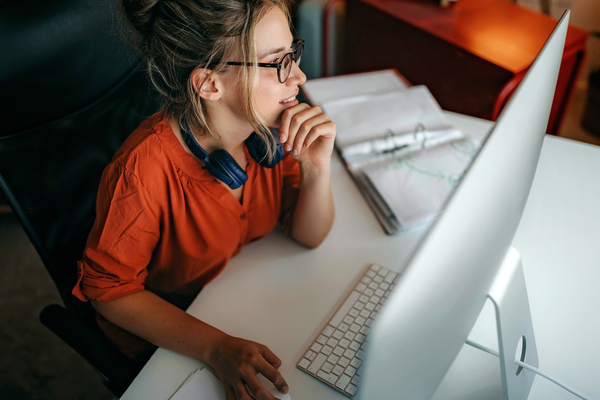 Things to consider… 
Summon empathy
Primarily, it has to be taken into account that no-one is really operating at their best. Circumstances are so vastly different for each employee and it would be entirely remiss to think otherwise. As HBR put it: 'everyone is stretched in their own way…your goal is to make an empathetic assessment.' And this could perhaps be the linchpin. Performance reviews will have to look more at the human than the numbers. Toeing the line and conforming to rigid parameters will result in both inaccurate results and disappointment. 
Soft skills
If you want to truly assess how your employees have performed this year, you will need to consider some atypical competencies. With the migration to remote or blended work, employees faced a huge challenge – would they be able to successfully adapt to an entirely new way of operating while maintaining performance, motivation and engagement? It was soft skills that came to the fore here so don't overlook these. Anything from a positive outlook and common sense to time management and flexibility, these were the traits that made the difference.
Little and often
It may also be worth considering a whole new approach to performance reviews altogether. A recent Gallup study found that workers who received regular, weekly feedback from managers were over 50% more engaged compared to those who did not. Creating a rhythm of communication also contributes to a more agile approach to work. Issues, developments and goals can be kept firmly in focus and altered at a moment's notice if conditions change. 
Revisit and reform
It's crucial to think about what you are evaluating this year and in the future. Targets set in January are quite literally defunct now. In an atmosphere change, it may pay dividends to restructure your approach. SHRM argues that irrespective of the pandemic, performance reviews should represent your company values and be constantly altered to reflect this. There couldn't be a better time to take this on-board. Clearly define expectations and standards but allow for this new found flexibility. Adopting appropriate OKRs, for example, grants this kind of holistic perspective.
According to the Washington Post, only 30% of companies have adjusted their performance evaluations to account for challenges created by COVID. But it's a mistake not to acknowledge that this is a very different year. Tracking performance and having meaningful conversations is still important. But if they're not calibrated to the new workplace, you could be in trouble. HBR summed up this required change rather perfectly: 'have a little more flexibility, a little more heart, and a little more leniency.'
Want to see how SocialTalent can help you with your hiring and talent management needs?
Drop us a line today
, we'll take it from there! And don't forget to
subscribe
to our newsletter, released every fortnight!
Find out how the likes of IBM, IKEA and Siemens
drive hiring excellence with SocialTalent
---