Keep up with the latest hiring trends!
/
/

SocialTalent new content release
SocialTalent new content release
Our latest content release is concerned entirely with hiring for technical roles. Following on from the missions launched earlier this year, these next four chapters each concern a specific focus: UX designer, product manager, backend developer and DevOps. As Alison Daley, our tech recruiting sage, says, this content helps recruiters to "stop the awkward and start having meaningful conversations" with technical candidates. And, each is delivered by an expert in the respective field so you can be confident in the insights.
Tech recruiting is difficult. However, these missions are designed to give recruiters the exact knowledge and skills they need. Come on. Let's take a closer look.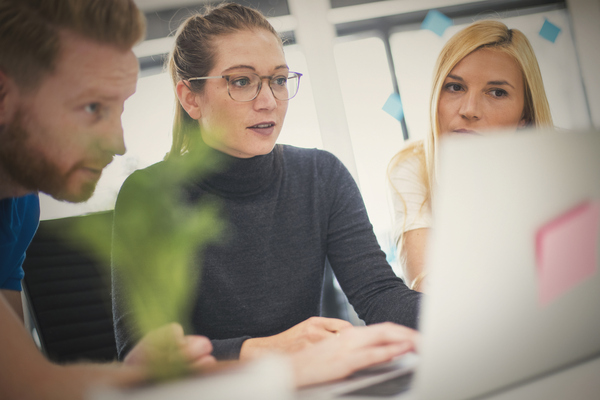 UX designer: Deep dive on a technical role, with Jules Monza
Join UX Strategist, Jules Monza, as they bring you through to the world of UX Design. You will be introduced to this exciting field with courses specifically designed for what recruiters and talent leads need to know to effectively recruit UX talent. In this mission, you will learn:
The workflow, tools and technology UXers leverage to deliver best-in-class user experience for their end users.

How a UX Designer's career can progress from a junior level up to lead.

And, best practices for effectively engaging with this in-demand talent.
Product manager: Deep dive on a technical role, with Catherine Shyu
In the world of software development, product managers are the people who ensure the trains run on time and arrive at the correct destination. In this mission, you'll learn directly from Senior Product Manager, Catherine Shyu, about the work, the technical toolkit and the career progression of product managers. Improve your ability to recruit the right product manager for your open roles by better understanding what these specialists do and how they do it. 
Backend developer: Deep dive on a technical role, with Khalid Hamza
Join Software Engineer, Khalid Hamza, as he takes you into the world of backend development. In this mission, you'll learn the ins-and-outs on how software is developed, what a tech stack is and how to read technical resumes. We'll also cover the junior and senior talent personas of this discipline so you can better connect candidate profiles to the right position. Moreover, this content is designed to build your technical understanding, confidence and success in recruiting for backend talent.
DevOps: Deep dive on a technical role, with Stephanie Ngufor​
DevOps Engineering has seen an exponential growth in demand in the past few years. The combination of Development and Operations, DevOps Engineers deliver the systems that support software development and ensure smooth deployment of new products and applications. In this mission, DevOps Manager Stephanie Ngufor will teach you about the workflow, technical toolkit and expectations of these specialists. Above all, this will allow you to effectively engage and recruit this in-demand talent. 
Alison Daley was also a recent guest on The Shortlist. She spoke with Johnny about how diversity can start with the recruitment process. Check out their insightful conversation here:
Just before you go! Don't forget to subscribe to our fortnightly
newsletter
to keep up with everything SocialTalent. And follow us on LinkedIn
here
. Interested in using the SocialTalent learning platform?
Get in-touch with us today.
Find out how the likes of IBM, IKEA and Siemens
drive hiring excellence with SocialTalent
---