Keep up with the latest hiring trends!
5 Recruitment Takeaways From the State of Social Media 2015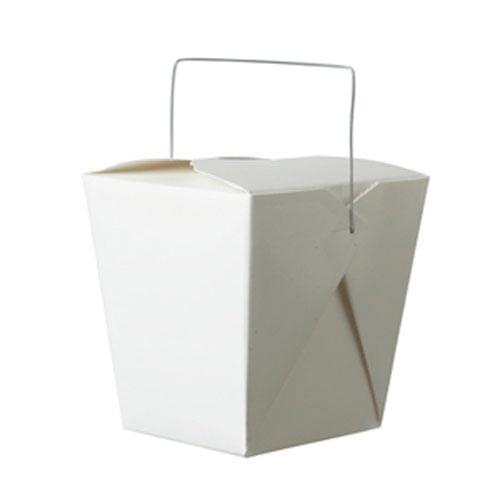 MDG Advertising have just released their "State of the Internet 2015" infographic, and it's jam-packed with findings surrounding social media and it's usage in 2015. "But what good is it to recruiters?", I hear you ask. Well, it reveals a number of interesting stats surrounding the usage of social media by people the world over (read: job seekers the world over) that you can use to inform and advise how you use social media in your recruiting efforts.
There were 5 key findings exposed by the study:
Facebook, Twitter and LinkedIn are Core Platforms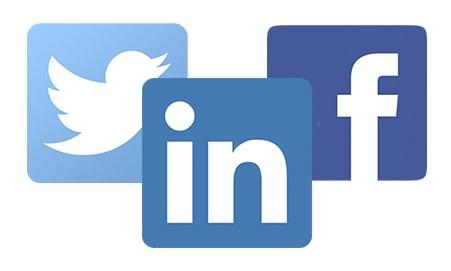 A survey of 3,270 marketers found that these 3 social networks are considered "core tools for engaging customers" – 93% use Facebook, 79% use Twitter and 71% use LinkedIn. Those figures should tell recruiters something. If you're not using those 3 tools to promote your employer brand and advertise your roles, you're missing out.
With nearly 75% of internet users having some form of social media account, recruiters can now cast their net further than ever before. But there's no point in setting up a Facebook Company Page, LinkedIn Company Page or Twitter account if you're not going to maintain it. If you don't spend any time working on your social media, you can't expect candidates to invest their time in you either. If a quick Google of your company name only throws up links to an empty Facebook page or a Twitter account with 4 tweets, then job seekers are going to look elsewhere.
If you're stumped for ideas on how to utilise your Facebook careers page, check out our 7 Tips for Running a Successful Facebook Careers Page based on the efforts of  the Top 10 Global Companies Recruiting on Facebook. If it's your LinkedIn company page that's looking a little worse for wear, see our 6 step guide entitled How to Get the Most Out of Your LinkedIn Company Page. Or if it's your Twitter account that's letting the side down, check out this infographic from Akken Cloud that shows you How to Use Twitter for Recruiting.
Pinterest Is Deeper Than You Think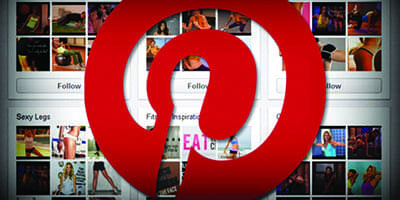 Pinterest has always been considered to be a female-oriented platform – women's fashion, food, design and crafts are all popular Pins on the site. It's also been traditionally associated with being a niche area in which to find more creative talent by recruiters. As a result, many recruiters (especially those looking for more technical candidates) poo-pooed Pinterest as a credible recruiting tool when it came to targeting or finding male candidates or candidates who specialised in anything other than creative or education roles like designers, chefs and teachers. But times have changed.
Since 2014, Pinterest has seen a 96% increase in men's fashion pins and a 118% increase in car and motorcycle pins. Men are coming on to Pinterest in their droves. But the best thing about this news is, since many other recruiters and sourcers have yet to make the complete transition onto this platform in the same way they have with other social networks like LinkedIn, Facebook, and Twitter, Pinterest presents an opportunity for recruiters to reach talent first.
Discover exactly how to x-ray search Pinterest to find the perfect creative candidates and how to engage and contact them by downloading our FREE "Sourcing on Pinterest" module from our Black Belt in Internet Recruitment online training programme. We'll teach you all about how Pinterest works, how to X-Ray Search Pinterest, and how to go about contacting candidates once you've found them. All you have to do is enter your details on the form, and start watching the module immediately. Easy!
Facebook Is All About Video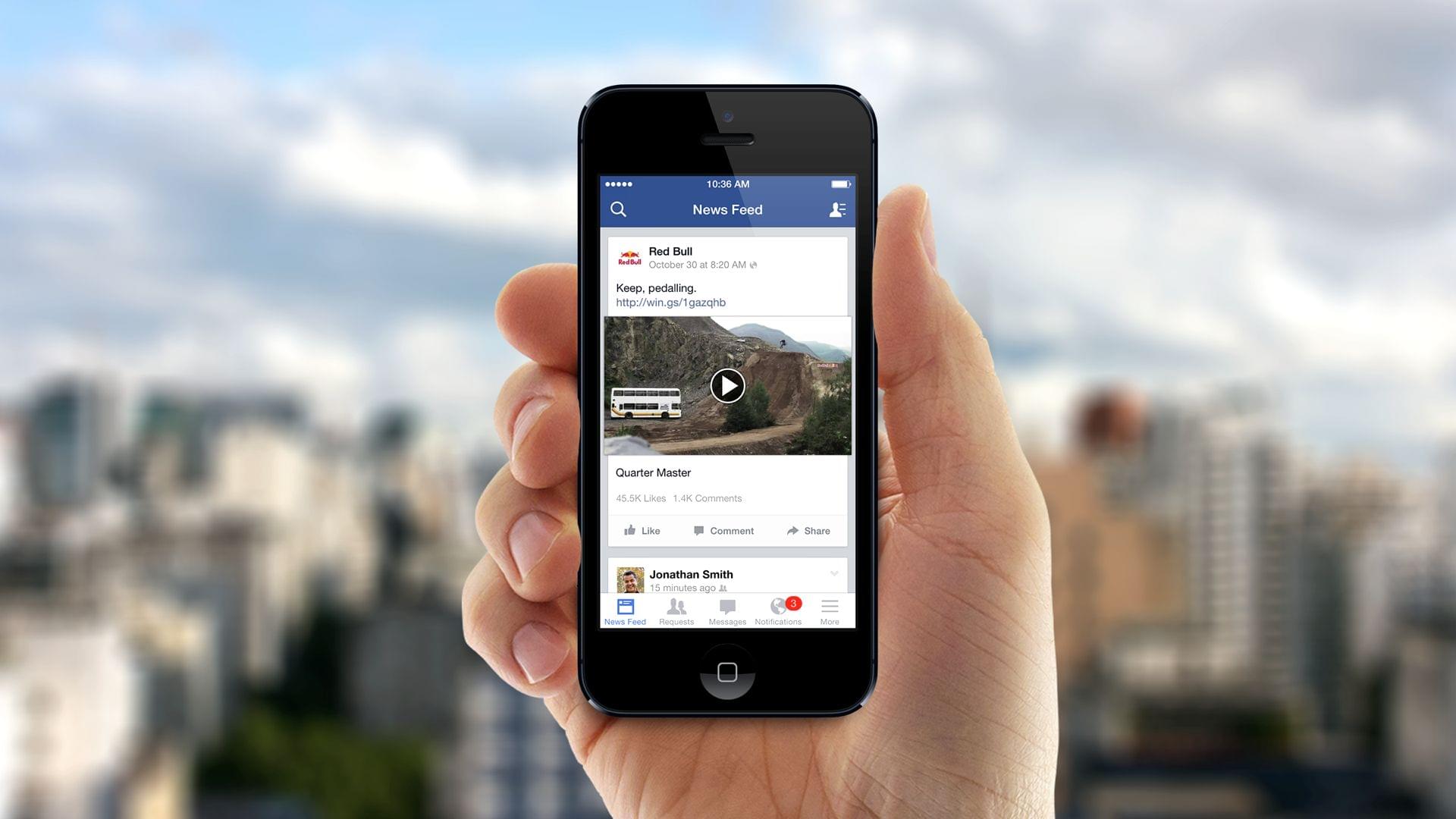 On Facebook alone, 3 billion videos are being viewed on a daily basis and each active user is watching about 3 videos on the site per day. Facebook is fast becoming a video platform. Therefore, if you hope to continue making an impact and a good impression with job seekers via Facebook, you will need to do it with video.
Why should you bother? Well, according to LinkedIn, video is a powerful way to show potential employees a side of your company that words and pictures alone cannot convey. As a result, this is one social media trend that won't be a "trend" for much longer. In fact, LinkedIn predicts video will account for 69% of all consumer internet traffic by the year 2017, while Cisco predicts that by 2018, 79% of all internet traffic will be video.
If you don't have a camera crew on staff, a crack editorial team, a fat budget, or even unlimited time to make an all-singing, all-dancing recruitment video, utilise what you do have and make one yourself! Check out our guide on How to: Produce a Kick-Ass Recruitment Video for FREE in Under 60 Minutes.
E-Commerce Integration Is Getting Better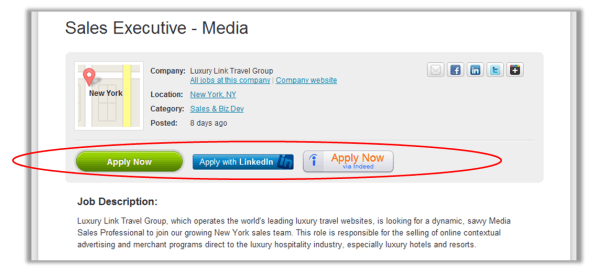 You've probably noticed that many of your favourite social networks are integrating call-to-action buttons, some of which include a "buy now" option. Facebook, Google+, and Twitter have all added such a feature and it won't be long before shopping on Facebook is the norm. Which is why it will become increasingly important for recruiters to start including one-click apply buttons on ALL of their online job ads, particularly as the use of mobile in peoples' job searches becomes the norm.
If job seekers are getting more and more used to simplified methods of buying, then they will soon expect very simplified methods of job application. In the very, very near future it will no longer be acceptable to expect candidates to fill out lengthy application forms if you wish them to apply to your open roles. Currently, 70% of job seekers desire the ability to apply for jobs via their mobile device, 60% are put off applying for a job via mobile if there are tech hurdles to overcome, 55% are put off if they are unable to upload a CV via mobile and 44% are put off if there is no way to follow up on their application via mobile. Therefore, installing a one-click apply button on your careers site could be the best thing you ever do.
One-click apply is a feature that allows candidates to apply for jobs quickly, using a stored CV and cover letter or in some instances an online profile, such as LinkedIn. Having the ability to apply for a job in one click means minimal effort on the candidate's part and it could increase the number of applications you receive. Take ZipRecruiter for example. They split tested adding both LinkedIn and Indeed one-click apply buttons to their job ads in addition to their own one-click apply button and found significant statistical evidence to prove that adding the two buttons increased their overall volume of applications by 5%. That was against a run rate of 200,000+ applications, so that 5% lift equated to an additional 10,000 applications per month. And to put that into perspective, ZipRecruiter made the point that if they were to try and buy enough traffic to generate 10,000 incremental applications, it would cost them between $20,000-30,000! You can't argue with those figures!
Messaging Apps Are Booming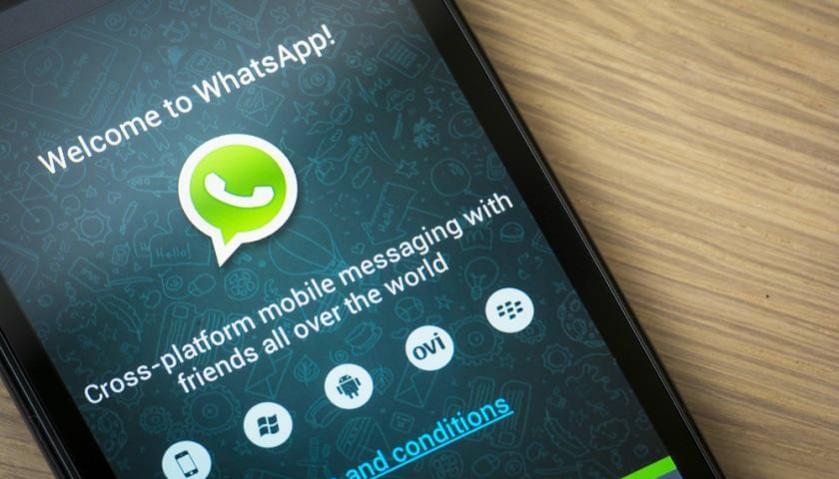 For Millennials, it's all about the messaging apps. 6 of the top 10 most-used apps globally are messaging apps, reports MDG. Therefore, it's time to seriously consider how you can integrate messaging apps into your recruitment process.
We discovered from our research, that sourcers in the Asia-Pacific region report the highest usage rates of instant messaging technology, dominated by Chinese-owned WeChat, which allows employers to host company pages where candidates can apply for jobs and get status updates on their applications. Other regions fall significantly behind on instant messaging take up.
But how can you use instant messaging apps to assit on the recruitment process? Social-Hire.com see an opportunity. According to the site, for a smooth workflow, "employees need a way to contact one another for immediate help. Delays in communication or misinterpretations can cost valuable time in errors and frustrate new hires". An instant messaging tool will "allow new hires to ask questions and clear up communication quickly, on-the-go". In other words, they believe instant messaging's strength as a recruitment tool lies within the onboarding process.
And we'd have to agree. We set up our "Social Talent FTW" Whatsapp group just under a year ago and it's been a great way of welcoming all of our new hires into the company in a friendly, informal environment. It's also a great space for them to ask any questions regarding work, meetings, travel arrangements or company social events. We like to post pictures of where everyone is around the world as we travel to far flung places for conferences and expos, company nights out and general bits and bobs that entertain us. We don't know where we'd be without! Drowning in emails probably!
Find out how the likes of IBM, IKEA and Siemens
drive hiring excellence with SocialTalent
---