Keep up with the latest hiring trends!
6 Recruitment News Items to Capture Your Imagination this Week - 30th March 2015
In the news this week:
Caliber Debuts Business Messaging App: Reinvents Networking & Candidate Engagement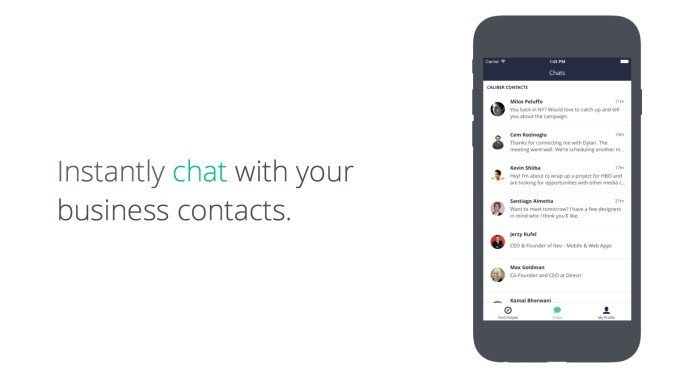 Last Thursday, a new app called Caliber launched the new and improved version of their business messaging app and it's all kinds of awesome! Seriously.
Unlike other professional messaging apps or websites that have tried to cut out a niche for themselves under the far reaching shadow of LinkedIn, Caliber offers a complementary tool that lets you chat with your LinkedIn contacts as well as grow your network, without being overrun by request spam.
How does Caliber work?
The app leverages LinkedIn to build out its user profiles and understand who's connected to who. If two people are already LinkedIn connections and are both on Caliber, they can message each other in the app. If they're connected on LinkedIn, but only one person uses the app, the app lets you send a LinkedIn InMail to the non-Caliber user. And if both users are not connected on LinkedIn, one user can send a request to connect with the other on Caliber instead.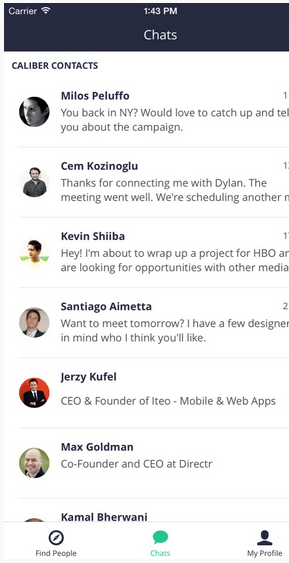 But the app doesn't barrage users with requests the minute they come in like most social apps do. There aren't buzzy push notifications forcing to you to respond to each incoming invite. Rather, at the end of the week, Caliber presents a list of your requests and it ranks them for you, showing those first where you have mutual connections or the person is popular within the app. This allows you to make better decisions about who to connect to, and why.
Then, unlike on LinkedIn or Facebook or most other social networks, all the unanswered requests just disappear after a week's time. That doesn't prevent those same users from trying again later, but it does make the process of growing your network '¬€œ smartly '¬€œ a lot easier.
Meanwhile (and this where it all gets very exciting for recruiters), if you're the one in need of expanding your network, you can use Caliber to seek out users based on their professional experience, including their roles, skills and companies!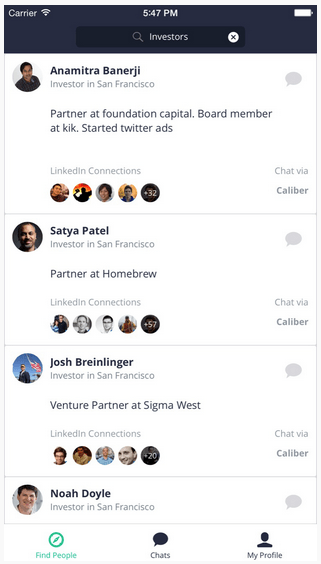 Currently, the Caliber app only enables messaging between contacts, but in the future, the team wants to expand the app to support things like video calls, file sharing or appointment scheduling, as well as connecting to contacts on other networks, like Twitter, for example . And eventually, it wants to generate revenue through business-level features, like support for connecting with CRM systems, or the ability to generate data that could help recruiters or hiring managers find in-demand professionals (yes, please!).
The new app is available for both iOS and Android. Will you be downloading it? Let us know in the comments below.
You Can Now Embed Facebook Videos on Other sites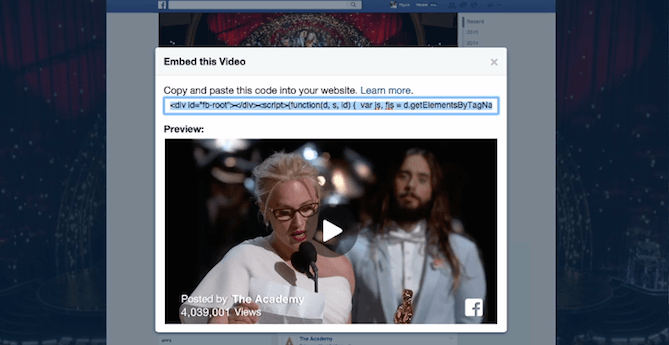 Facebook took another step towards total video platform domination last week, with the announcement that it will be letting all users embed Facebook hosted videos on other websites from Wednesday, 1st April.
While you've been able to upload your videos to Facebook for ages, embedding them anywhere else has been nigh on impossible unless you've got Developer tendencies. Now you just click the embed button and get a paragraph of code – much like you'd see when embedding a YouTube video – and paste that code into your blog/site, and the Facebook-hosted video should pop right up.
We're actually surprised it took Facebook this long to add this feature considering how popular YouTube embeds are and the fact that people are viewing more than 3 billion videos on Facebook every single day, but although it may be a little late, it is still a very clever move.
Say Hello to "Layout", Instagram's Latest App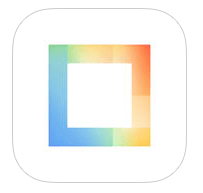 We've seen just how effective Instagram can be as an Employer Branding tool, and now a brand new Instagram standalone app is making it even better!
Yes, Layout is a brand new app from the creators of Instagram that let's you create beautiful photo collages using a simple interface with rich features that will appeal to both casual and power users alike.
How does it work?
Once you have selected the photos you wish to include in the collage and selected a collage style, the app automatically arranges the photos for you. This highlights one of the best parts of this app's user experience: how simple it is to tweak collages. You can rearrange the photos by dragging them around to different positions in the grid, resize the photos or make last-minute replacements with the replace" tool.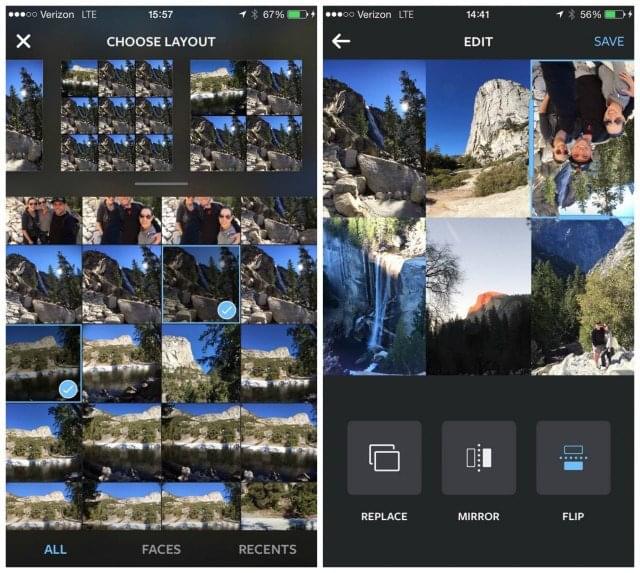 You can also make more artistic adjustments by using the flip and mirror tools. The flip function rotates the photo upside down and the mirror function creates a reflection of the image. These sound like pretty basic image editing features (they are), but when you use them in a collage it opens up some pretty creative possibilities.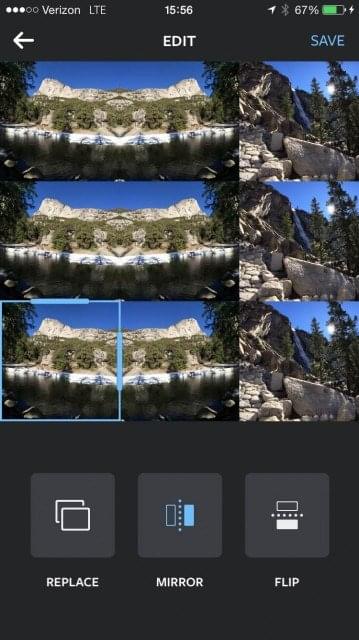 When you've finished a collage, you can share it to Instagram or Facebook, and if you share the collage directly to Instagram, you can still add a filter or make other adjustments within that app. Notably, the app emphasises sharing with other apps outside of Facebook's ecosystem and you also have the ability to share it with several other apps, including LinkedIn, Snapchat, Tumblr, WeChat and Slack.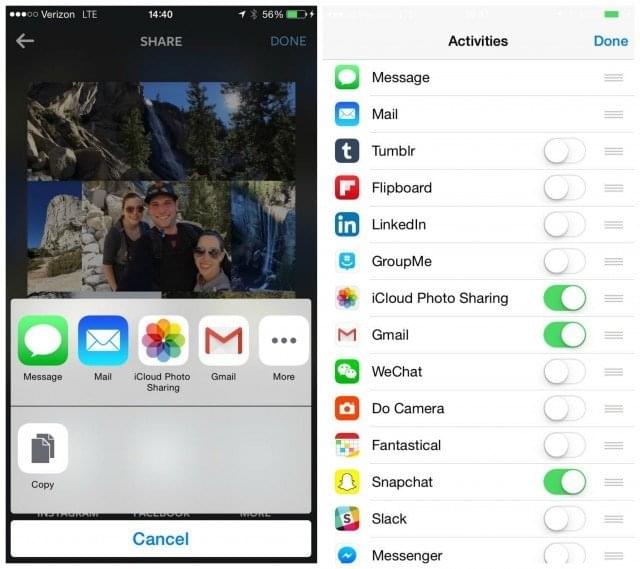 To find the apps you can share to, tap "more," scroll all the way to the right and select "more" to switch on additional sharing extensions. Twitter is, unfortunately, absent from this list, but you can work around this by saving the collage to your camera roll (which happens automatically when you save a collage) and sharing it directly through the Twitter app – problem solved!
How can you use Layout as an extension of your Instagram employer branding efforts?
Well, if you've been to a conference recently, make a collage of photos you took at the event. Held a company sport's day recently? Make a collage of the event. Hell, you could even make a collage of all the different coloured cups of tea people in your office drink to show the diversity! Whatever you decide to make a collage of, just remember to make it fun, make it colourful, share it across multiple channels for optimum reach, and feature your most prominent talent attraction asset – your employees.
For more info on the app, click here. Or click here to download the Layout app.
Seeing is Believing: Free Versus Premium
People are always asking us what is the real difference between having and using a free LinkedIn account is versus using a paid one, and whether or not paying for LinkedIn really worth it. Well, it appears LinkedIn were somehow listening in on all those conversations, because they've released a new Slideshare illustrating EXACTLY what you can expect from each product offering, and it's extremely helpful! Thanks LinkedIn 🙂
YouTube are Making it Possible to Shoot Your Recruitment Videos in Ultra HD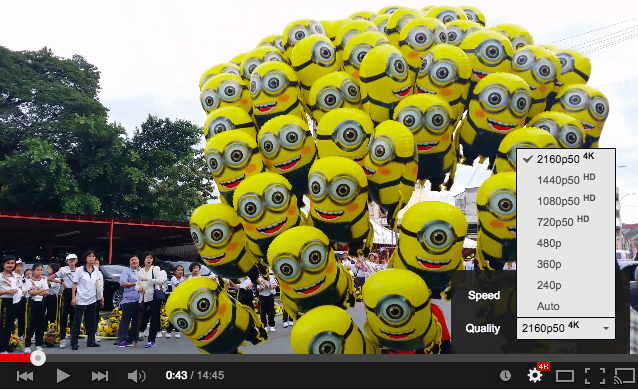 We were delighted when YouTube bumped up the quality of the videos it hosts to a gorgeous HD 60 FPS a few months ago, but they're about to raise their game even further.
Yes, YouTube is currently experimenting with hosting mind-bendingly HD 4K 60 FPS footage. There's just one problem… well, two actually:
Cameras that shoot at 4K/60FPS, while not impossible to find, are ridiculously expensive.
Most common computer monitors aren't actually capable of handling a resolution that good yet!
Check out some of the examples below (expect buffering if your monitor is not capable of handling 3840À"2160) and start planning your ultra HD recruitment video of the future.
And finally, in other news…
Oh and, just a side note really – the world's biggest boyband and the BBCs most successful TV show are both looking to recruit new staff. So feel free to send either or both (why the hell not?) a resumé! Although we think this little arrangement has potential!:
Find out how the likes of IBM, IKEA and Siemens
drive hiring excellence with SocialTalent
---