Keep up with the latest hiring trends!
7 Juicy Recruitment News Stories to Sink Your Teeth Into - 16th May 2016
In recruitment news this week:
REC April Jobs Report Reveals Surge in Temp Billings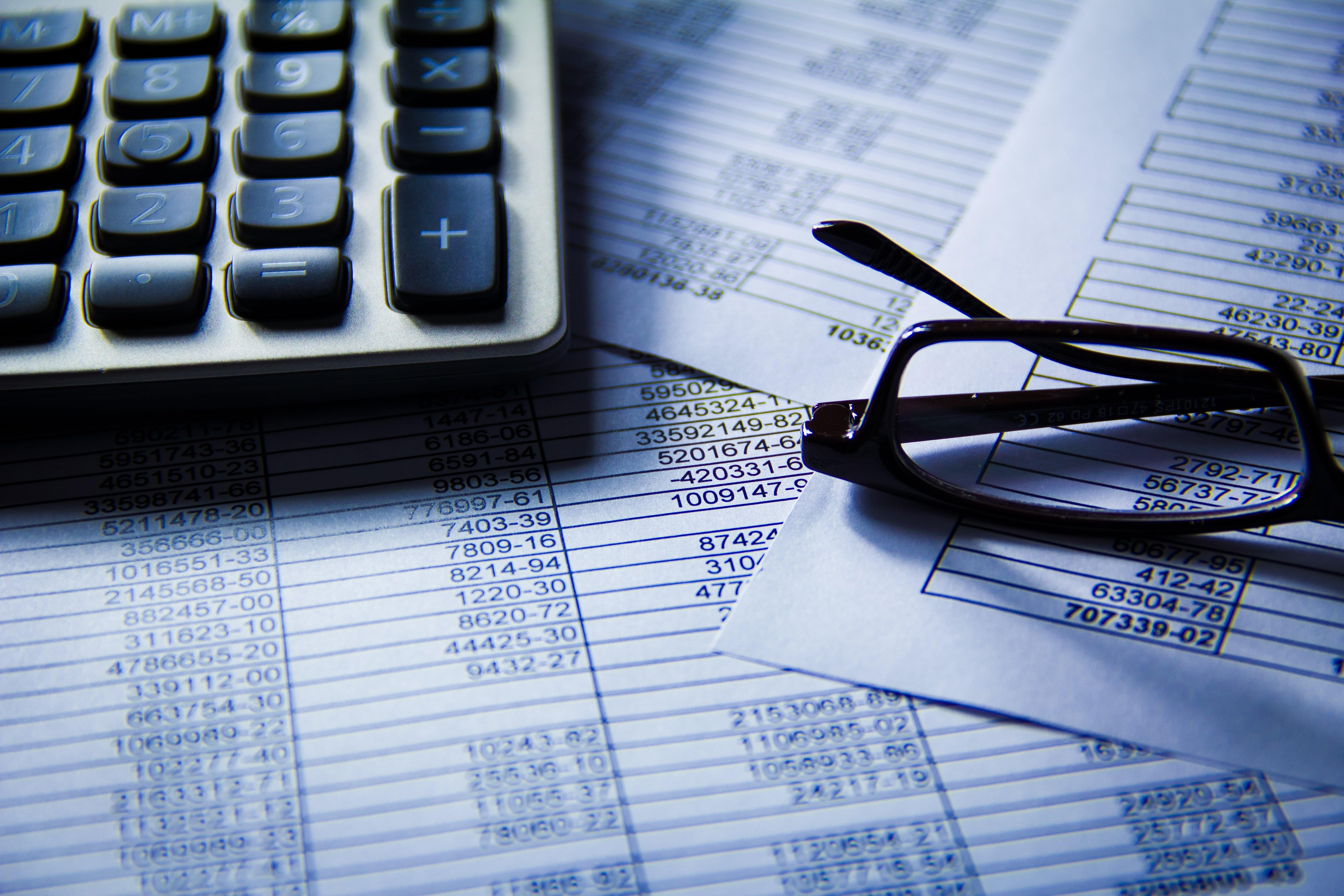 According to the Markit and Recruitment and Employment Confederation's (REC) Report on Jobs (the most comprehensive guide to the UK labour market), temporary billings are rising at the strongest rate for a year (growth is at a 13-month high), while permanent placement increase at slowest pace since September 2015.
Yes, while recruitment consultancies indicated a further rise in the number of people placed in permanent jobs during April, the rate of growth eased to a 7-month low amid reports of increased client uncertainty. Correspondingly, growth of permanent staff vacancies was the slowest since May 2013. However, agencies' temporary/contract staff billings increased at the strongest rate in just over a year. Temp vacancy levels also showed a firmer trend, rising at a slightly faster pace than in March.
The report also found that candidate availability has fallen. However, rates of decline eased on the month. The latest fall in permanent staff availability was the slowest since January 2014, while temp availability decreased at the least marked pace in 31 months.
Average starting salaries for people placed in permanent jobs increased further in April. The rate of pay growth remained marked, despite easing to a 3-month low. Temp pay meanwhile rose at the fastest pace since July 2007, with panellists frequently citing the inflationary impact of the new National Living Wage.
Demand for staff remained stronger in the private than the public sector, with permanent workers in the private sector seeing the strongest growth. Public sector permanent staff were the only category to see a decline in demand for their services.
Speaking about the results, REC CEO, Kevin Green, said:
"The UK labour market is going through an unsettled patch, with uncertainty around a possible Brexit and the impact of the National Living Wage changing employer behaviour with a switch from permanent to temporary hiring. Employers are turning to temps and contractors to provide a flexible resource, as a way of hedging any possible change to the UK's relationship with Europe, and the implications this would have for the economy. There are concerning signs that permanent hiring in the public sector is in decline. The NHS is struggling to fill permanent roles and this is pushing up demand for agency nurses and locum doctors as hospitals try to ensure safe staffing levels. This is a major concern because healthcare recruiters tell us that since the introduction of mandatory pay caps imposed by government, candidates are opting to leave the NHS to work in the private sector or to go abroad."
There are concerning signs that permanent hiring in the public sector is in decline. The NHS is struggling to fill permanent roles and this is pushing up demand for agency nurses and locum doctors as hospitals try to ensure safe staffing levels. This is a major concern because healthcare recruiters tell us that since the introduction of mandatory pay caps imposed by government, candidates are opting to leave the NHS to work in the private sector or to go abroad."
UpScored Launches Job-Matching Platform for Applicants and Employers
UpScored, which launched its data-driven end-to-end platform for employers and job seekers onstage at TechCrunch Disrupt NY 2016, matches job seekers with roles for which they're most qualified and most likely to get.
According to Techcrunch.com, the aim of UpScored is to show you within two minutes the jobs you're most likely to get. First, you sign up through Facebook, LinkedIn or email, upload your resume and indicate what level of seniority you're looking for. The next step is to describe yourself on three sliding scales: from organized to adaptable, creative to analytical and tie to hoodie. Then you specify what you're looking for in your career move by selecting two of the four most important factors, which UpScored defines as compensation and benefits, career progression, work/life balance and strong mentorship. The last step is to select at least two industries in which you're interested.
UpScored then shows you 25 jobs, narrowed down from a database of over 30,000, along with your UpScore, which is based on the company's algorithm that reflects how good of a fit you are for a job. The higher the UpScore, the more likely you are to get that job. UpScored is also designed to learn your preferences with a Pandora-like upvote feature.
"Where we see the best opportunity, or biggest gap, is this young professional with three years up to 10 or over 15 — this mid-level to senior-level type of role," UpScored co-founder and CEO Elise Runde Voss told Techcrunch. More specifically, UpScored is targeting people who are not necessarily unhappy in their careers but may be down for a switch.
So far, employers on the platform include Yext, Outbrain, Magnetic, Noble Markets and a Fortune 100 healthcare company. More than 40% of candidates sent to employers via UpScored receive interview requests, and 87% of candidates like the jobs they see.
There are currently over 2,000 candidates on UpScored and it is 100% free for the job applicant. UpScored makes money by charging companies to post jobs and see qualified candidates. However, the service is only currently available in New York, but it has plans to launch in Boston and San Francisco soon.
BBC's "BAME only" Job Ad Sparks Controversy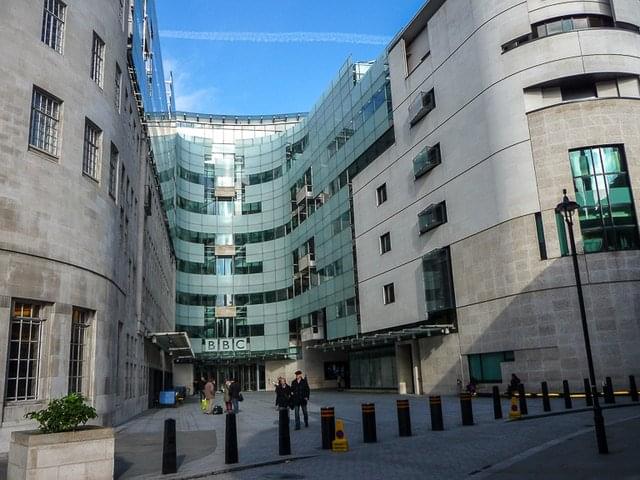 A job advert for a role at the BBC which was only open to UK nationals from a black, Asian or non-white ethnic minority (BAME) has been heavily criticised.
Outraged callers rang in to vent their fury on LBC to host Katie Hopkins, who had earlier tweeted an image of the BBC job ad. The internship ad was placed online by Creative Access, which was founded in 2012 to provide opportunities for paid internships for people of black, Asian and other non-white ethnic backgrounds.
At one point Hopkins said: "What I hate is that as a taxpayer I am paying for the BBC and it doesn't want to take my white children and give them employment." One caller, Paul, from Forest Gate in east London, said: "My point is that we are losing our heritage, our nationality. We're losing it all because as soon as you say something you are classed as racist". He continued: "That job interview for no-whites allowed is racist. If we did that advertising for only an English white nationality it would kick up a storm."Creative Access offers a range of paid internships at media organisations but clearly states that "all roles advertised through Creative Access are only open to UK nationals from a black, Asian or non-white ethnic minority". Their mission statement online says: "Creative Access was founded in 2012 to provide opportunities for paid internships in the creative industries for young people of graduate (or equivalent standard) from under-represented black, Asian and other non-white minority ethnic backgrounds (BAME)."
Speaking to Hopkins, website organiser, Michael Foster, said: "The whole scene was set up to rectify the imbalance of people who do not recruit to the media black and Asian people. The 2010 Equalities Act was put there to give positions to under-represented members of our society. I'm white, Katie, I'm not upset. You seem to be upset."
Hopkins countered his remarks with: "My child can't apply. You're putting a nice label on it, you're saying it's because black and Asian people don't get the jobs. What we're really saying is, when we cut through the waffle, my child can't apply, despite trying hard all their lives as many other taxpayers do. It strikes me that if you have job adverts in the UK that are for non-whites that my white children can't apply for, that is very wrong."
The job ad in question has since been removed from Creative Access' website.
Users Do a Double Take as Instagram Debuts New Logo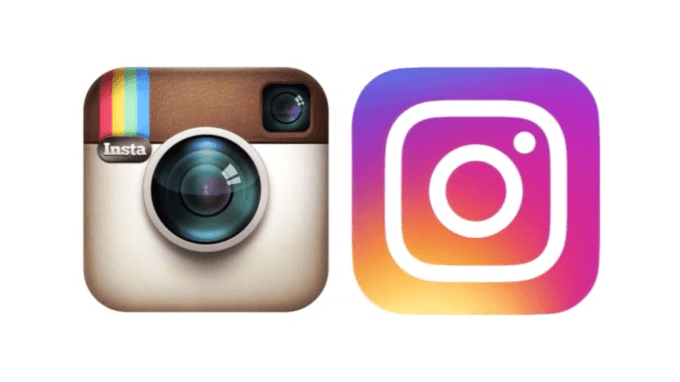 Instagram has a new logo. The company debuted a new icon last week featuring a multi-color gradient and minimal lines. And that's not all the company has changed. Instagram also rolled out a radical redesign of its mobile app, which not only includes this new, brightly coloured app icon but also a revamped user interface that does away with colour in favour of a monochrome look and feel. Instead of using blue and white in the app's chrome, the new black-and-white design allows the colour in the app to come from the community and what's being shared.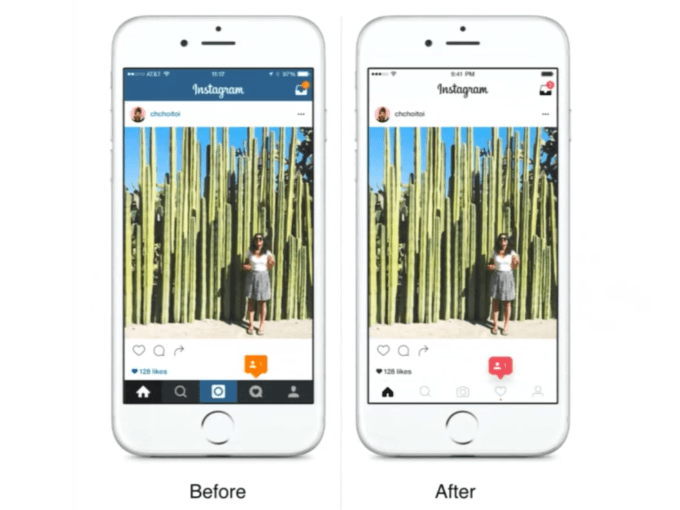 While buttons remain in the same positions, and pops of colour are still shown to highlight things like notifications, there are some slight under-the-hood changes. For example, Instagram now uses standard iOS and Android components, fonts and patterns.
Besides the icon change and black-and-white revamp, Instagram's larger suite of apps, including Layout, Hyperlapse and Boomerang, have also received new icons. These new icons now better reflect what their app does in some cases. For example, the collage maker Layout has gone from a square to a grid. They also now match the new Instagram icon's colour scheme.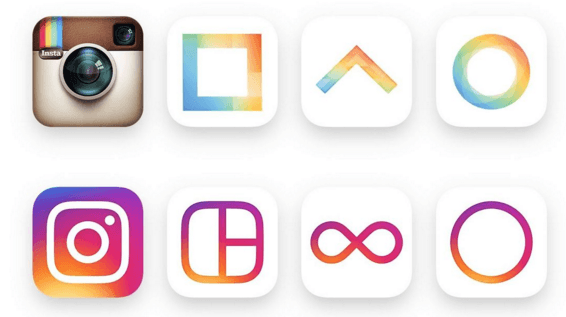 As with any change, there were plenty of people who weren't ok with the new logo. In fact, Twitter was awash with all sorts of complaints and not-so-complementary commentary on the app's most recent makeover.
What do you think of the new logo? Hit? Miss? Or maybe? Let us know in the comments.
Recruitment Agency Relents on Highly Criticised Heels at Work Policy
Portico, the recruitment firm at the centre of a very public scandal over a temp receptionist being sent home for refusing to wear high heels, has amended their dress code.
27-year-old temp worker, Nicola Thorp, was told to change into high heels when she arrived for her first day at the London offices of firm PwC wearing flat shoes. When she refused, she was sent home without pay after being told she had to wear high heels with a height of 2-4 inches in accordance with "female grooming policy".
"I expressed my confusion as to why," Thorp told Telegraph Women about the incident, which took place in December 2015. "They explained that flat shoes are not part of their dress code for women. The supervisor told me that I would be sent home without pay unless I went to the shop and bought a pair of two to four-inch heels. I refused and was sent home, without pay. When I pointed out that my male colleague was allowed to work in flat shoes, and that I felt that I was being discriminated against, I was laughed at. She said 'men aren't used to wearing heels' – well I'm afraid I'm not, either. I must've missed that class at school."
Recruitment firm Portico, who placed Thorp in PwC, stated she had "signed the appearance guidelines". Portico's spokesperson said: "These policies ensure staff are dressed consistently and include recommendations for appropriate style of footwear for the role." But they have since stated that they will review the code. A move PwC said they supported in a statement: "We are pleased that Portico has responded to our concerns and is updating its uniform policy with immediate effect," they said. "PwC places a great deal of emphasis on providing a progressive working environment for all of our people and we feel strongly that this must include third party employees working in our offices." Their spokesperson was also keen to point out that "the dress code referenced in the article is not a PwC policy."
However, until last week (5 months after the incident) Portico only sent Thorp to jobs that didn't have a formal dress code, and says that as result, she doesn't get "nearly as much".
"My agency said they will only send me to sites that accept women in flat shoes and will tell them I have a back injury but I rejected this. I shouldn't have to pretend to have a back injury because I'm a female. When men don't need an excuse to wear flat shoes. This is an issue of gender. I've looked into it and legally, the only way I can defend my right to wear flat shoes at work is if I want to identify with my employer as a male."
Ms. Thorp has since launched a petition calling for the law to be changed and to stop employers from being able to insist a woman wear high heels as part of their work.
"I argue, however, that flat shoes can be smart and formal, and that high heels are not suitable and certainly not essential workwear. A woman deserves the choice to wear smart heels or smart flats, whichever is more comfortable or practical for work. Dress code laws should be changed so that women have the option to wear flat formal shoes at work if they wish. Current formal work dress codes are out-dated and sexist."
"I'm not sure exactly how [wearing heels] improves my ability to do my job. In fact, I would argue that I could do my job better if I was able to walk properly."
At the time of reporting the petition had over 102,000 signatures – enough to ensure the issue will be debated in Parliament.
The Best Companies for New Dads in 2016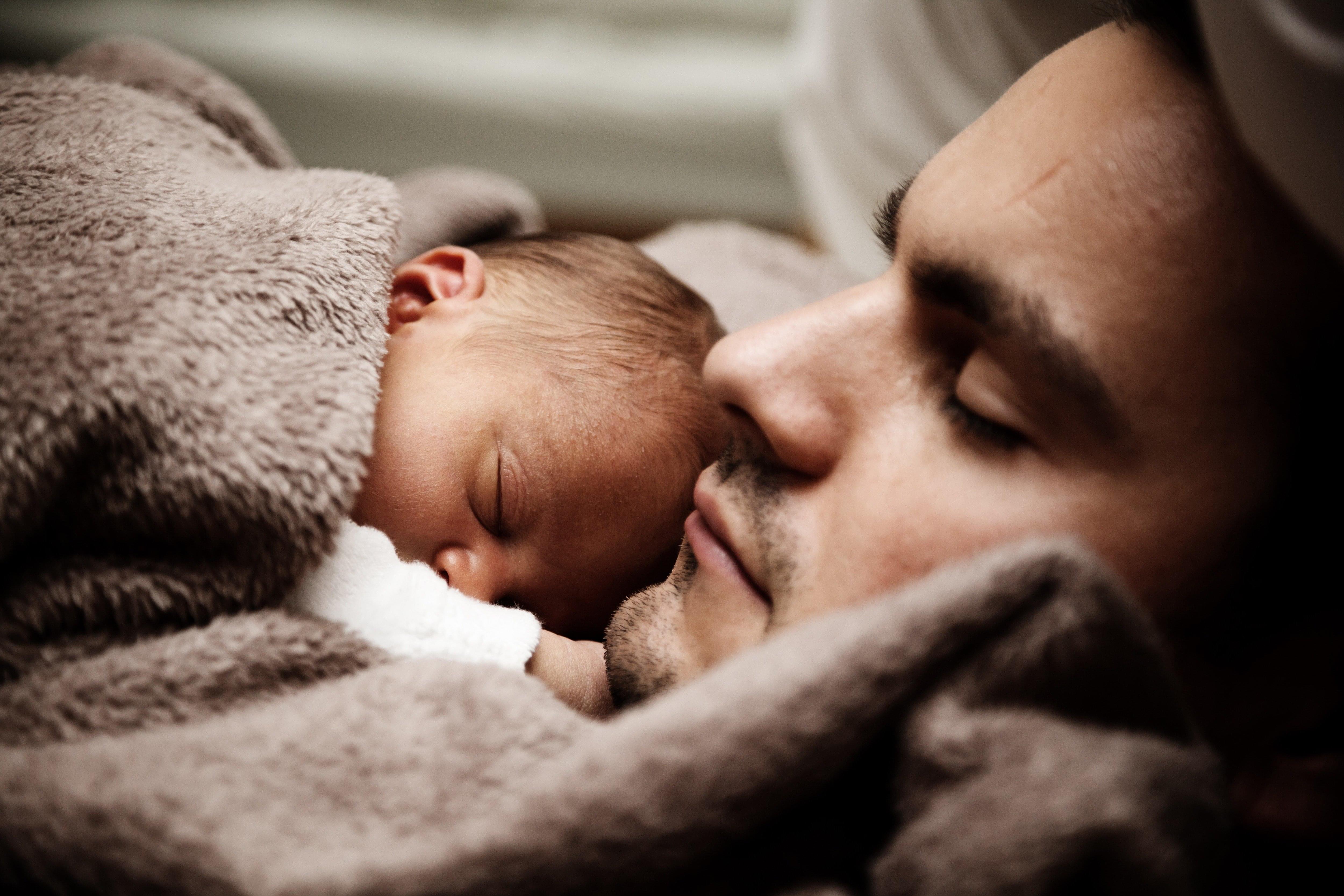 Fatherly, a parenting resource for men "who understand that embracing what they've become doesn't mean giving up who they are", have just published the results of a rather unusual survey. The Fatherly 50 Best Places To Work For New Dads does exactly what it says on the tin, it lists 50 of best places for new dads to work based on surveying companies directly about their paid leave policies, on-site childcare, workplace flexibility and other factors.
The Top 1o was dominated by tech companies:
Netflix
Spotify
Facebook
Patagonia
Bank of America
Pinterest
Google
Microsoft
LinkedIn
Twitter
According to the findings, the average amount of paid leave now offered to new fathers is 7.5 weeks (up from 1-2 weeks in 2015), while 35% of companies offer between 6-8 weeks, and another 12 companies offer between 10 weeks and a full year. The researchers believe this has been sparked in part by a talent acquisition arms race in the tech industry, where it's an article of faith among coveted millennial hires that they'll be allowed to participate in their children's first months of life, and big names advocating the same (here's looking at you Mark Zuckerberg).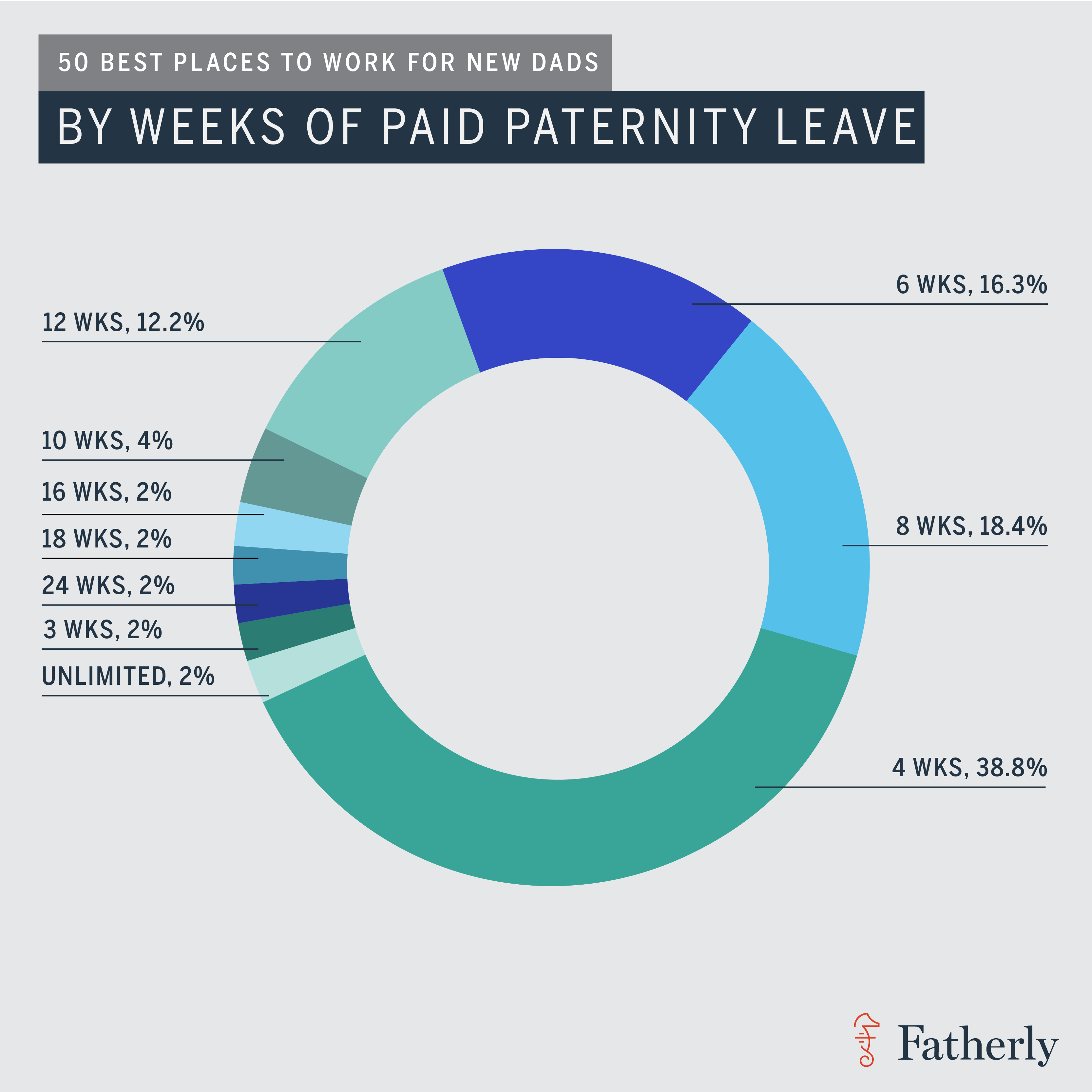 Interestingly, in 2016, it doesn't matter if you work in finance, pharmaceuticals, tech, or retail: more men are demanding that companies take their role as fathers seriously, and more industries are responding. And it's not just extra time off they're offering new fathers, many companies are now Whether it's innovative policies that encourage leave in chunks through a child's first year, or companies (big and small) are now introducing innovative policies like operating 4-day work weeks to increase their employees' family time.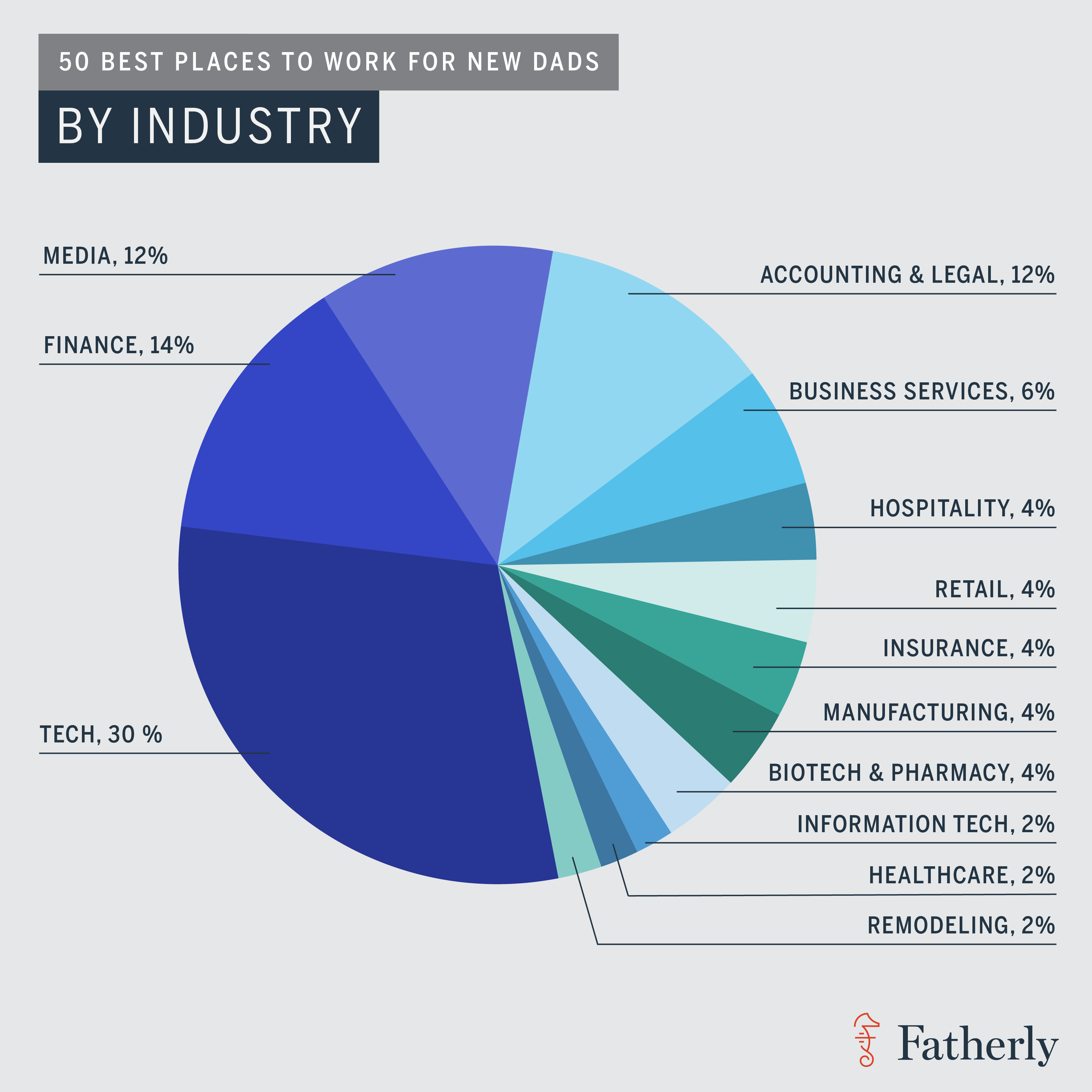 Fatherly were keen to point out that the Top 50 doesn't just celebrate the companies employing thousands, but that it also "shines a light" on smaller companies like Change.org who, although they only employee 33 people, offer new dads 18 weeks of paid paternal leave.
See the full list here.
Proof a 6-Hour Workday Could be the Right Move for Your Company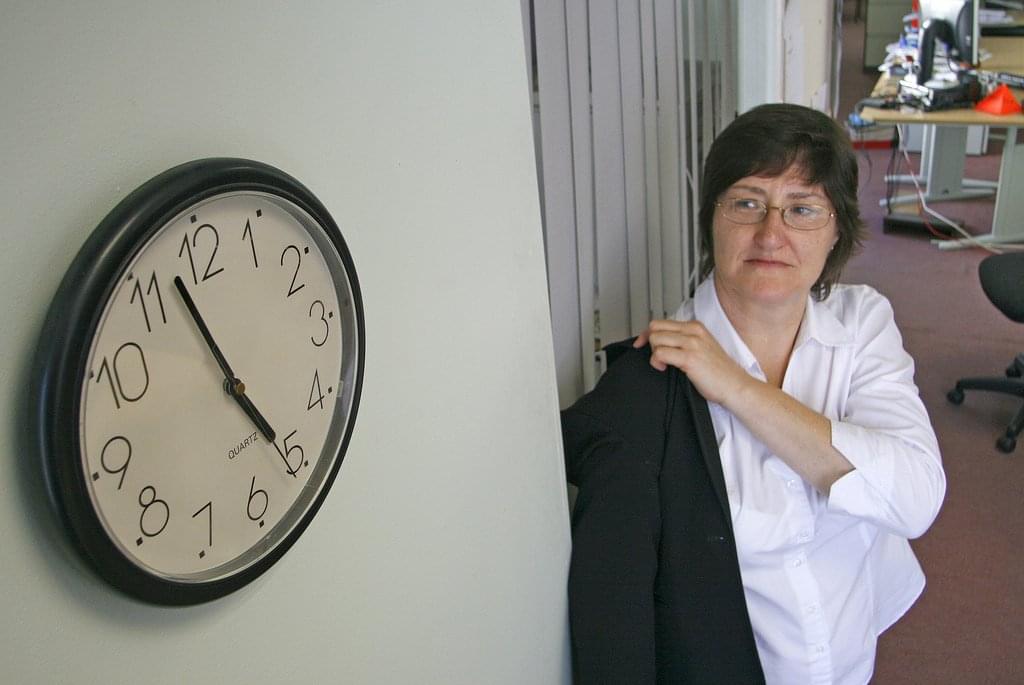 For about a year, nurses at the Svartedalens retirement home have worked 6-hour days on an 8-hour salary. They're part of an experiment funded by the Swedish government to see if a shorter workday can increase productivity. The conclusion? It does.
A year's worth of data from the project, which compares staff at Svartedalens with a control group at a similar facility, showed that 68 nurses who worked 6 hour days took half as much sick time as those in the control group. And they were 2.8 times less likely to take any time off in a 2-week period, said Bengt Lorentzon, a researcher on the project. "If the nurses are at work more time and are more healthy, this means that the continuity at the residence has increased," Lorentzon said. "That means higher quality [care]." Less surprising was that the nurses were 20% happier and had more energy at work and in their spare time. This allowed them to do 64% more activities with elderly residents, one of the metrics researchers used to measure productivity.
The Swedish study isn't the first that made a connection between happier, rested workers and better outcomes for employers. Any link between hours worked and productivity was shown to be weak in a 2014 paper from Stanford University. The research found a "non-linear" relationship between hours worked and output: results start to slide around the 50-hour-per-week mark. In fact, too much work can damage productivity. People who feel overworked said they make more mistakes at work, according to a study by the Families and Work Institute.
While the Svartedalens experiment offers evidence that shorter hours improve productivity, nursing as an occupation may be more analogous to that of medical residents, rather than a desk job. The study equates productivity with quality of care, which doesn't necessarily translate to white-collar work.
Read more about the experiment here.
Find out how the likes of IBM, IKEA and Siemens
drive hiring excellence with SocialTalent
---