Keep up with the latest hiring trends!
8 Intriguing Recruitment News Items this Week - 11th January 2016
In recruitment news this week:
9 Stats That Will Help You Write Better LinkedIn InMails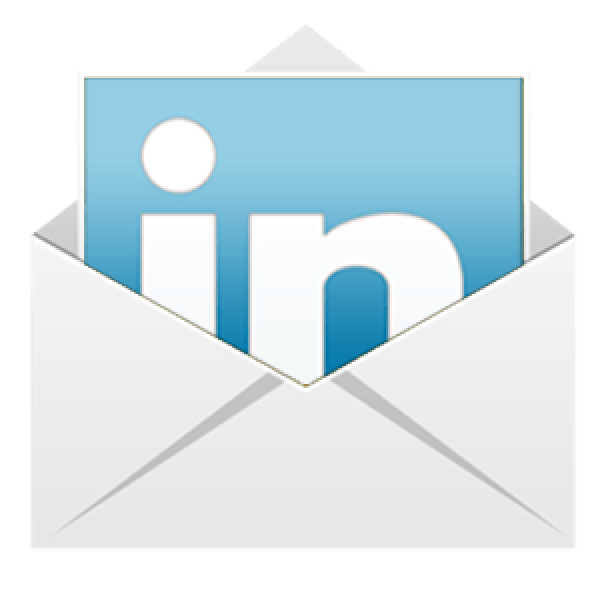 Last week, LinkedIn gave us 9 key stats to help us provide a great candidate experience. This week, they're helping us boost our InMail response rates by giving us 9 stats will help us write better LinkedIn InMails. Let's take a gander shall we?
1. 87% of professionals are open to new job opportunities
Don't be afraid of InMailing someone. According to LinkedIn, 8 out of 9 professionals are at least willing to consider a new job opportunity.
2. InMail response rate is 3x higher than a regular email
Apparently, people are far more willing to respond to a LinkedIn InMail than just a traditional email.
3. The number one reason people both leave an old job and take a new job is career advancement
While compensation naturally plays a role, the leadership of the company and work-life balance are all VERY important to today's candidates. LinkedIn survey data revealed that the main reason professionals both leave jobs and join new jobs is for career advancement. So, when writing your InMails, keep in mind that you are not just selling the offered position, but where the position can take them.
4. The best time to send an InMail is between 9 a.m. and 10 a.m. on a weekday
LinkedIn's data shows that InMails sent between 9 a.m. and 10 a.m. on weekdays get the highest response rate.
5. InMails sent on Saturdays are 16% less likely to get a response
Don't send InMails on Saturdays. Most people often won't check LinkedIn again until work on Monday, which will effectively mean a buried InMail.
6. Referencing a former common employer in your InMail increases your chances of getting a response by 27%
Take advantage of ANY commonalities you share with the candidate. For example, if you and the prospect worked for the same company at one point, bring that up in the InMail. Your chances of a response will increase by 27%. Copying-and-pasting one generic InMail to dozens of candidates is ineffective, rude and will hurt your employer brand in the long run.
7. You're 21% more likely to get a response from a prospect when they are in the same LinkedIn Group as you
8. People who follow your company on LinkedIn are 95% more likely to accept your InMail and 81% more likely to respond to it
It makes sense to reach out to these people first when recruiting.
9. A prospect is 46% more likely to accept an InMail if they are connected to someone who works at your company
If a prospect you want to target is connected to an existing employee at your company, talk to that employee. Find out what that person would be interested in and if that employee would be willing to introduce the prospect to you. That will drastically increase not just your chances of starting a conversation with the prospect, but actually closing them.
Thanks LinkedIn!
Best Countries in Europe to Get a Job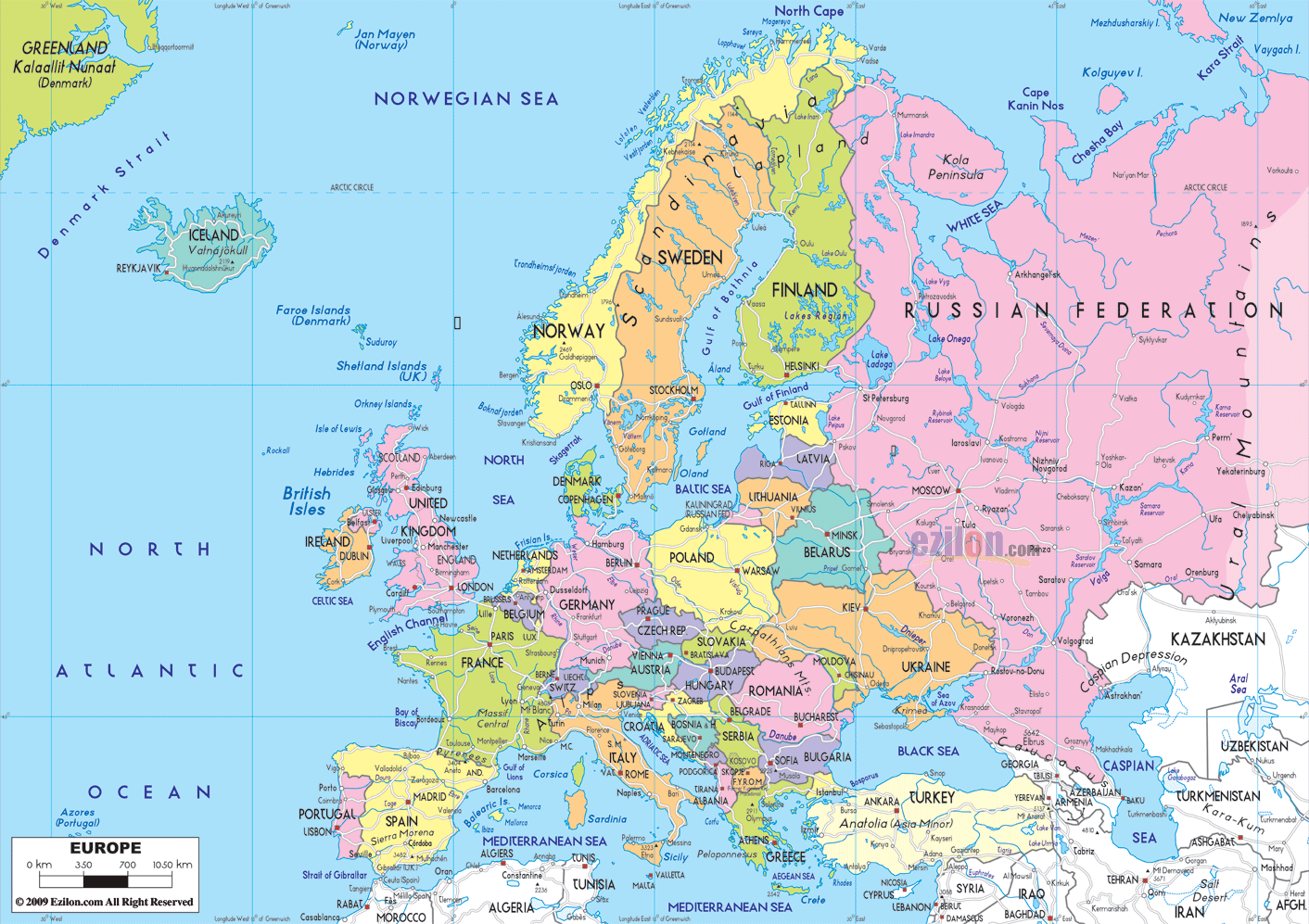 Glassdoor have just released the findings of their latest report entitled "Where is the Best Country in Europe to Get a Job?". The report, which saw 16 countries across Europe evaluated, looked at a host of different economic factors including; unemployment, temporary employment, involuntary part-time work and the employment gap, in order to compare job market conditions and shed some light on what countries have the best prospects for job seekers.
Check out some of the reports key findings:
Estonia, Norway, the UK and Austria offer the best job prospects. These countries get a lot of things right, from the quality if the labour force, education and training and labour market policies.
France has a markedly more regulated labour market than the UK and Germany (since the so-called Hartz reforms of 2003), and offers far poorer job prospects. Spain, Greece, and Portugal, with their even-less-dynamic labour markets and combined lacklustre economic performance, have the worst prospects.
Unemployment is particularly high in Greece and Spain, affecting around 25% of the labour force; and lowest in Norway, Switzerland, and Germany (5% or less).
Spain, Greece, Italy, and Portugal have dramatically high levels of youth unemployment and are by far the worst countries in which to be young and looking for work; Germany, Norway, and Switzerland are the best.
It is easier to transition from a low-paid job into a high-quality job than to get there directly from unemployment.
Temporary contracts often mean less-than-ideal working hours, little flexibility, low pay and job security, and affect the young disproportionately. They are most common in Spain, the Netherlands, and Portugal, affecting more than two in ten employed; and least common in Estonia, the UK, and Norway. Germany, Austria, and Switzerland have bounced back strongly from the 2008 crisis, yet temporary employment amongst the young is relatively common.
Involuntary part-time work has increased across the board since 2008, except in Germany, Belgium, and Sweden. The proportion of those who work part time, but would rather work full-time, is highest in Italy, Spain, and Ireland, at around 1 in 10.
The service sector's importance has increased markedly. It employs the most people (accounting for around two-thirds or more of total employment) and offers a wide range of jobs.
Download the full report here.
Twitter May Increase Tweets To 10,000 Characters…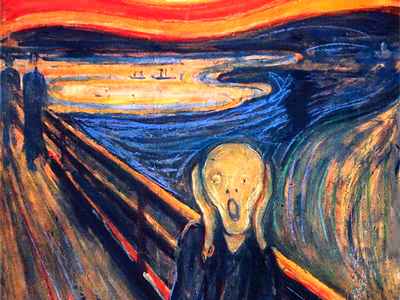 …but if they do, the good news is that all past 140 characters of it will be hidden from view in your timeline.
Yes, Twitter is currently mulling over a new option that would let you write up to 10,000 characters in your tweets. Oh, and just so you know this is what a 10,000 character tweet would look like.
I think you'll agree with me when I say that, one of the best things about Twitter is the information density. Users HAVE to condense their thoughts into a bite-size nugget, which then makes it easy to learn a lot while quickly scrolling through your timeline. Upping the character limit could (and most likely will) dilute the stream with babbling, and force us to constantly interrupt our scrolling in order to expand tweets to their full length. The effort!
On the other hand, by no longer forcing users to cram thoughts into a few dozen words, they can tweet just like updating their status on Facebook and avoid "extra mental gymnastics", as Techcrunch.com put it. But is it worth it just for the people who want to use Twitter just like Facebook? In my opinion, if it's to the detriment of us current Twitter fans, no it isn't.
What's your opinion? Do you best to sum it up in 140 characters and tweet us @socialtalent while you still can!
Pinterest Hires It's First-Ever Head of Diversity
Following on from last week's announcement that Twitter had hired former Apple VP of Diversity and Inclusion, Jeff Siminoff, to join their team, another social media giant has just announced a similar hire of their own.
Pinterest has hired Candice Morgan, formerly of Catalyst, to work as the unicorn startup's first-ever head of diversity.M organ has ten years' worth of experience building diverse and inclusive work environments through her work at Catalyst. In her role, Morgan will "help build the programs and teams" Pinterest needs to reach its "creative potential as a company," Pinterest co-founder Evan Sharp said in a statement.
In addition to hiring a Head of Diversity and inclusion, Pinterest has launched 2 programs:
The Pinterest Apprenticeship Program
Pinterest Engage – for engineers from non-traditional tech backgrounds or underrepresented backgrounds
The apprenticeship program, which starts this quarter, is geared toward people without traditional backgrounds in things like computer science to see what it's like to be an engineer at Pinterest. The apprenticeships are one year long, with opportunities for long-term employment. Pinterest Engage is an eight-week summer internship program for first-year college students from underrepresented backgrounds studying computer science, computer engineering, software engineering or other related technical majors.
But it turns out that diversity initiatives can be threatening to white people, according to a recent study, and make them believe that women and minorities are being treated fairly. Diversity efforts also don't necessarily help someone from an underrepresented group to feel more included and less at risk for discrimination.
"The implications of this study are troubling for the ways we currently attempt to manage diversity and foster inclusion in our organisations," the authors of the study, Tessa L. Dover, Cheryl R. Kaiser and Brenda Major, recently wrote on the Harvard Business Review. "Groups that typically occupy positions of power may feel alienated and vulnerable when their company claims to value diversity. This may be one explanation for the lackluster success of most diversity management attempts: when people feel threatened, they may resist efforts to make the workplace more inclusive."
The solution, the study says, is to employ data-driven, research-based strategies with measurable goals — something Pinterest is working on with diversity and inclusion strategy startup Paradigm.
WeChat Adds Skype-Like International Calls to Its Messaging App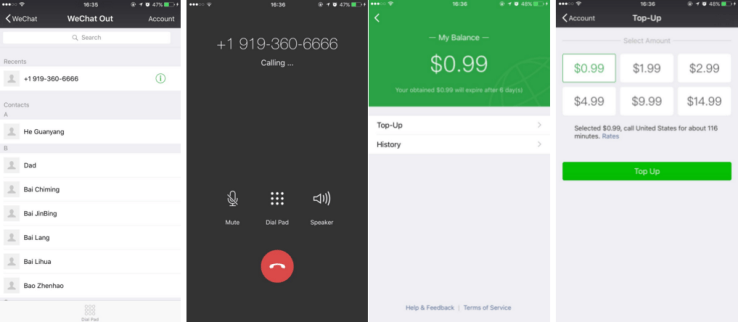 WeChat, the Uber popular Chinese message app with more than 500 million active users, is taking a leaf out of the Skype playbook after it launched an international telephone calling service last week.
The service is initially available for users based in the U.S., Hong Kong and India, but it will roll out to others over time. 'WeChat Out' is different from the existing calling options inside WeChat (voice and video) because it allows for calls to actual phone numbers (mobile and landline) rather than just to fellow WeChat users.
WeChat, which is owned by Chinese Internet giant Tencent, is gifting its users an initial $0.99 in credit (which it says will allow up to 100 minutes in calls) to get things started, although it hasn't revealed the cost of calls once that freebie has been eaten up!
Could be very useful for contacting candidates folks!
Mobile App Usage Grew 58% in 2015
If your careers site still isn't mobile-enabled you should be very worried, because according to a new report released last Tuesday, mobile app usage went up 58% in 2015.
Though 58% growth is remarkable, the growth rate has been steadily dropping over the past couple of years. In 2014, mobile app usage grew by 76%, and in 2013, it grew by 103%. The large but slowing growth figure points to a market that's maturing and one which is completely comfortable with mobile and app use.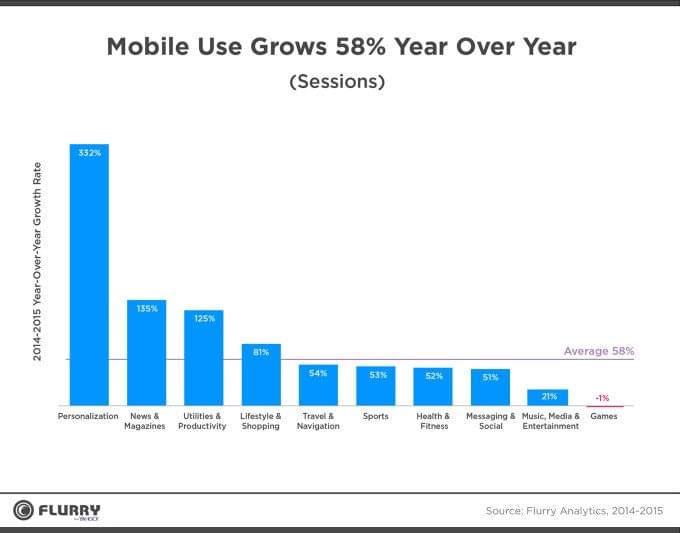 The year-end report also tracked which types of apps saw the most growth, in terms of app usage. Outside of games, which declined 2%, the report says that every app category posted year-over-year growth in 2015, but it was Personalisation apps, News & Magazine apps, and Productivity apps that saw the largest jumps in usage.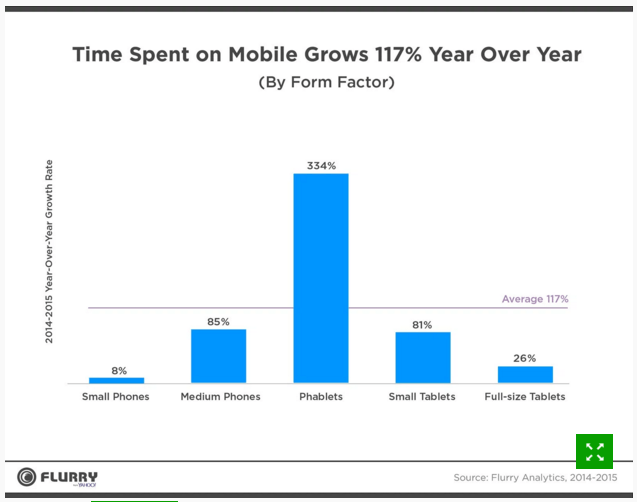 Personalisation apps, which include things like Android lock screens and emoji keyboards, saw a 344% increase in sessions. News & Magazine apps grew their sessions 141%, and app usage for Productivity grew by 119% last year – proving that people are doing more on their phones, tablets and phablets. It also shows that a number of traditional desktop activities like email are rapidly moving off desktops and onto mobile devices.
If you haven't already implemented a mobile recruiting strategy, you will HAVE to do so in 2016. There's no two ways about it.
'Illegal' Interview Questions Being Asked to Female Candidates Regularly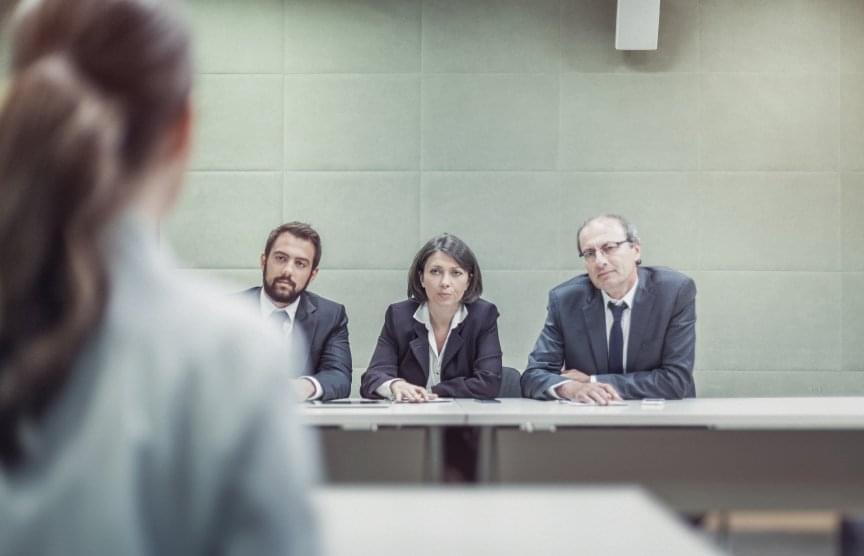 According to a survey of over 2,800 women, conducted by graduate recruitment app Debut, almost half of UK female job candidates have been subject to inappropriate questions during a job interview.
Under UK law, interviewers are not allowed to discuss certain aspects of an applicant's personal life. Despite this, some 27% of female workers were asked about their relationship status. 25% of women were quizzed about their age, and a further 23% were asked about their family life, and if they planned to have children.
In comparison, 9% of male jobseekers were asked about their relationship status, 6% about their age and just 3 respondents were asked if they planned to start a family.
8% of female employees admitted that they had been asked "other inappropriate questions" which were not included in the survey. These enquiries ranged from asking if they were currently pregnant, and even if they found the interviewer to be attractive.
Charles Taylor, CEO of Debut, explained in an interview with the Independent what these results mean for gender parity in the UK. He said: "It seems a lot of women are getting inappropriate questions. It is discriminative for employers to base their decision for a potential candidate on a person's gender. If you ever experience these questions in an interview, you should consider whether you would really want to work at a company that holds those kinds of values."
Pret A Manger Displays Novel Employer Brand in Hilarious Twitter Exchange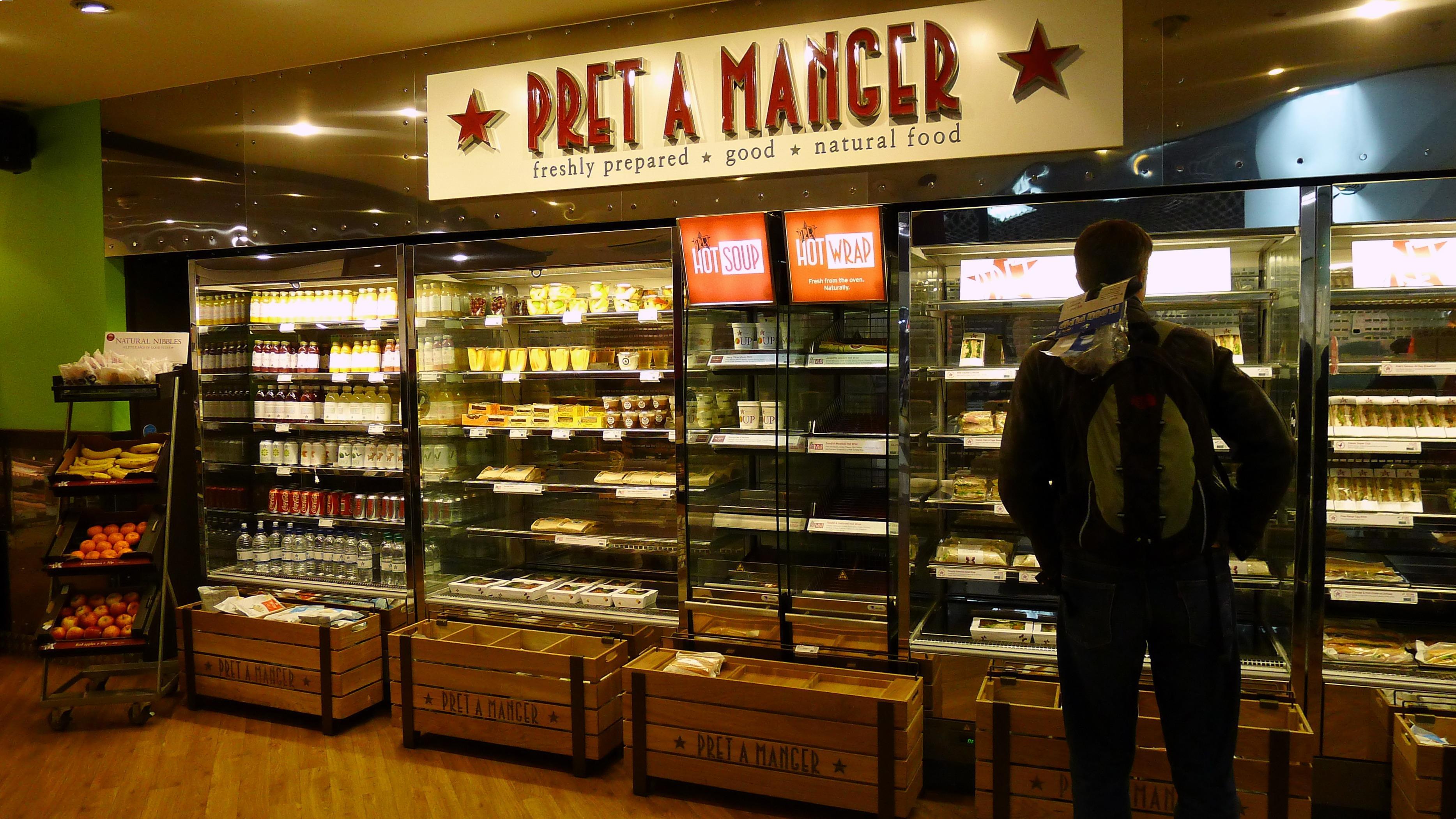 What started out as a complaint over social media has turned into an uproarious discussion of lyrics with fish-based puns and an exchange that has boosted Pret A Manger's employer brand to new heights!
The Metro.co.uk reports that city worker Tom Dodds (25) from Oxford, tweeted Pret last week with this feedback on their crayfish and avocado wrap: 'What did your chef put in the Pret Chefs Special crayfish and avocado flatbread? Tastes like my daughter's sandpit.'
What did your chef put in the @Pret Chefs Special crayfish and avocado flatbread ? Tastes like my daughters sandpit.

— Dodds (@DoddsHHQ) January 6, 2016
The brand's social media team responded publicly with this: 'Oh no, that doesn't sound right. Can you DM us more info?'
So far, so normal. But once things moved into DMs, the complaint took a surprising and unexpected  turn! After offering Tom a free lunch for his troubles, for which he thanked them, he then randomly decided to add: 'That fish cray', referencing Jay-Z and Kanye West's N***** In Paris. To which Pret replied 'I got 99 problems but the fish ain't one'. Thus commenced a 2-hour (very British!) rap battle.
Check this out: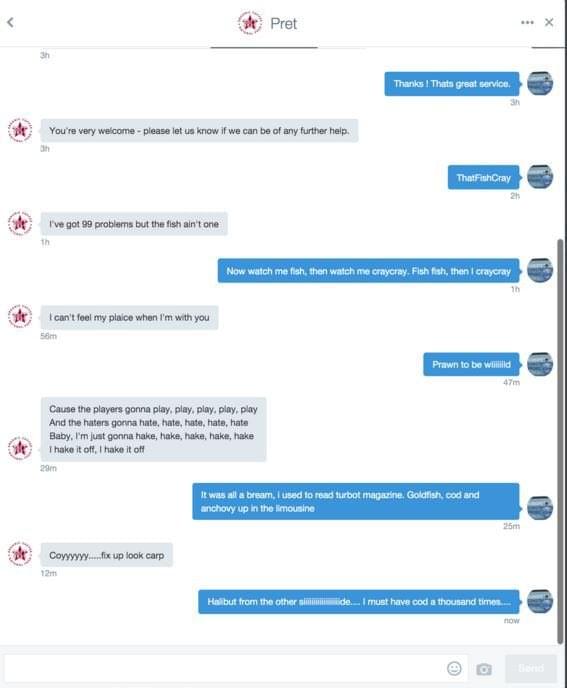 The moral of the story is: give your employees the freedom to surprise you, becuase invariably, they'll do just that! They are on the front line of your business and the most connected with potential candidates, and as such are best placed promote your employer brand.
Find out how the likes of IBM, IKEA and Siemens
drive hiring excellence with SocialTalent
---