Keep up with the latest hiring trends!
The Roundup: An Ode To Video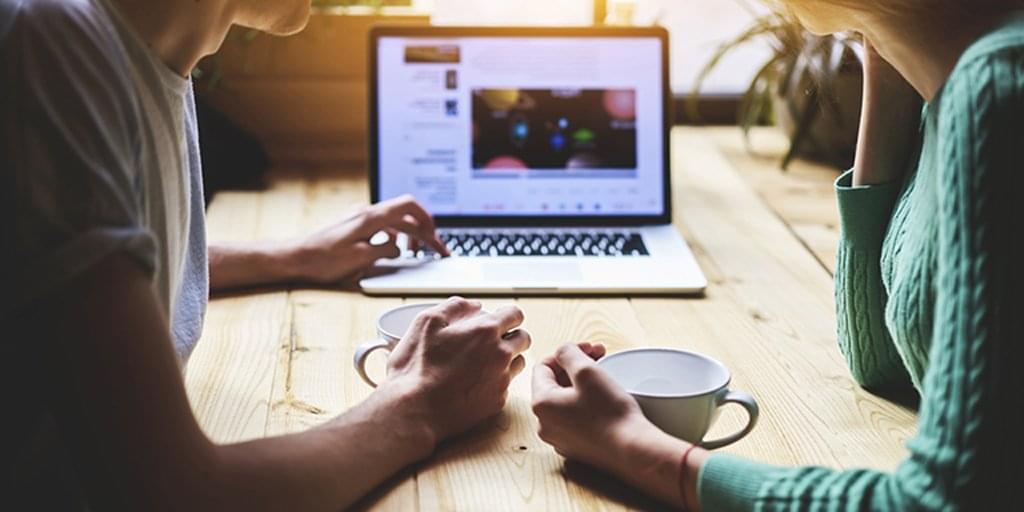 Video is the heart and soul of SocialTalent. We have built a platform that's home to 2200 videos that help people learn and work in tandem. We record EVERYTHING from ST milestones to team days out. Our #ninjadiaries keep our followers up to date on all of our exciting trips and let us share the way we work with the world.
At the end of 2016, Glenn Liebowitz published an article on LinkedIn discussing the video trends of 2017. His five takeaway trends were:
The rise of live video streaming

"the year also saw the roll-out of Facebook Live, the continued rapid growth of Snapchat, and the launch of Instagram Stories and YouTube Live"

The rise of video natives

"Generation Z" — defined as the post-Millennial generation born sometime between 1995 and the early 2010s — is often described as a generation of "digital natives." Given their intensive use of online video across a range of platforms — Youtube, Facebook, Snapchat, Instagram, Musical.ly — I would rephrase this slightly and call them "video natives."

The continued shift to mobile

"More than 50% of all video views occur on mobile devices, and smartphones are driving digital video views up 33% year over year."

Big brands associating with independent video stars

"Casey Neistat's video start-up Beme was acquired by CNN for $50 million. He also struck a deal to develop content for CNN aimed at attracting younger viewers"

Artificial Intelligence and machine learning will drive video search

"Combining machine learning with human curation, YouTube created a database that they and other video search engines can use to help them identify the content of videos, beyond the keywords and other meta-data that search engines use today to help viewers find the videos they're looking for."
We can see examples of all five of these in practice today. Video sections are becoming more and more prevalent on blogs and every trendy website has a video of their employees being candidly hilarious and uber productive at work. Linkedin, although late to the party, has also released a video feature. So yeah…. video is so hot right now.
We've collected some great examples of how people are using video to promote content and get creative
GoPro use an office kick around as a really natural way to showcase their office culture and boost their employer brand. This video is not heavily edited or crazily staged which is a refreshing change.
Dropbox have a brilliant recruiting video that mixes original with creative. Sure, you get the standard employee testimonials but using muppets instead of people helps you concentrate on the words and the message they're spreading. Or maybe all the Dropbox employees are dog-ugly… who knows?
(If anyone from Dropbox is reading this please feel free to get in touch so I can apologise… You smokeshow you…)
Wired have included a video section on their homepage so they can share original content and short video updates of news from the technology world.
Business Insider have been active users of video on LinkedIn for a while now. I often tumble down a rabbit hole of fascinating videos watching robots fall over or watching people build Lego landmarks when all I meant to do was check if I had been scouted by *insert latest trendy over-hyped company here*.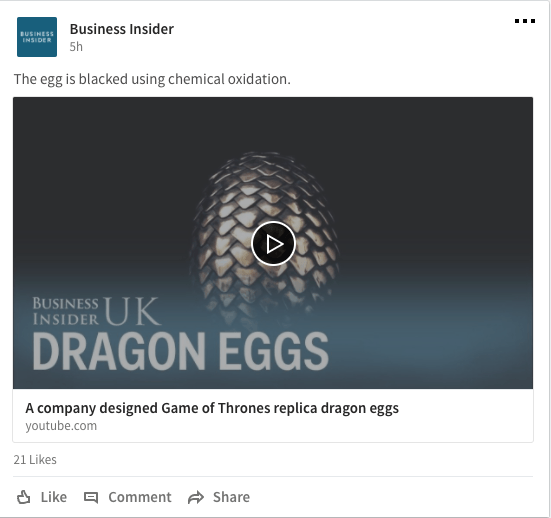 Short videos can fit seamlessly into our daily routine. We have already examined the impressive rise of podcasts and how the world seems ready for snippets of content they can consume for micro-learning purposes. In a busy world it's nice to see tht people cn set time aside- even if it's only 90 seconds- to learn and take in information visually.
Have you noticed video creeping into your life more and more? Let us know! Join the SocialTalent Community and let us know how video has begun to influence the way you work and learn
Find out how the likes of IBM, IKEA and Siemens
drive hiring excellence with SocialTalent
---