Keep up with the latest hiring trends!
The Road to Becoming an All-Star Tech Recruiter (FREE Download)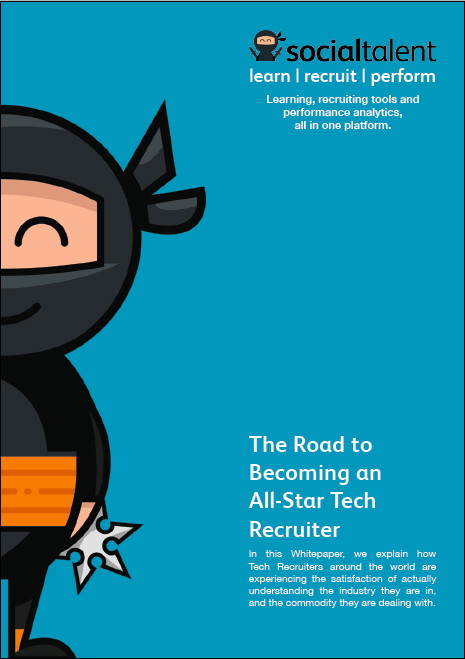 Do you feel a mild sense of anxiety when you have to talk to tech professionals on the phone? When a Hiring Manager uses terms like 'DevOps', 'AngularJS' and 'Node' do you nod and smile, but inside you're really just scratching your head?
We know that tech candidates are some of the most sought-after professionals in the world, but the reality is that recruiters aren't historically drawn from a technical background. They are hired and valued based on their customer-facing and sales skills. So for recruiters that are tasked with finding top tech talent, coming to grips with understanding the architecture of IT and the candidates that are in it is truly the best way to get ahead.
In our latest e-book 'The Road to Becoming an All-Star Tech Recruiter', we're going to help you do just that…understand. From the ever-changing IT landscape to Cloud to the evolution of mobile and the future of corporate IT, we're covering the topics that you need to get your head around if you want to excel as a tech recruiter.
All you need to do is fill out your details on the form below and click 'Submit':
Find out how the likes of IBM, IKEA and Siemens
drive hiring excellence with SocialTalent
---