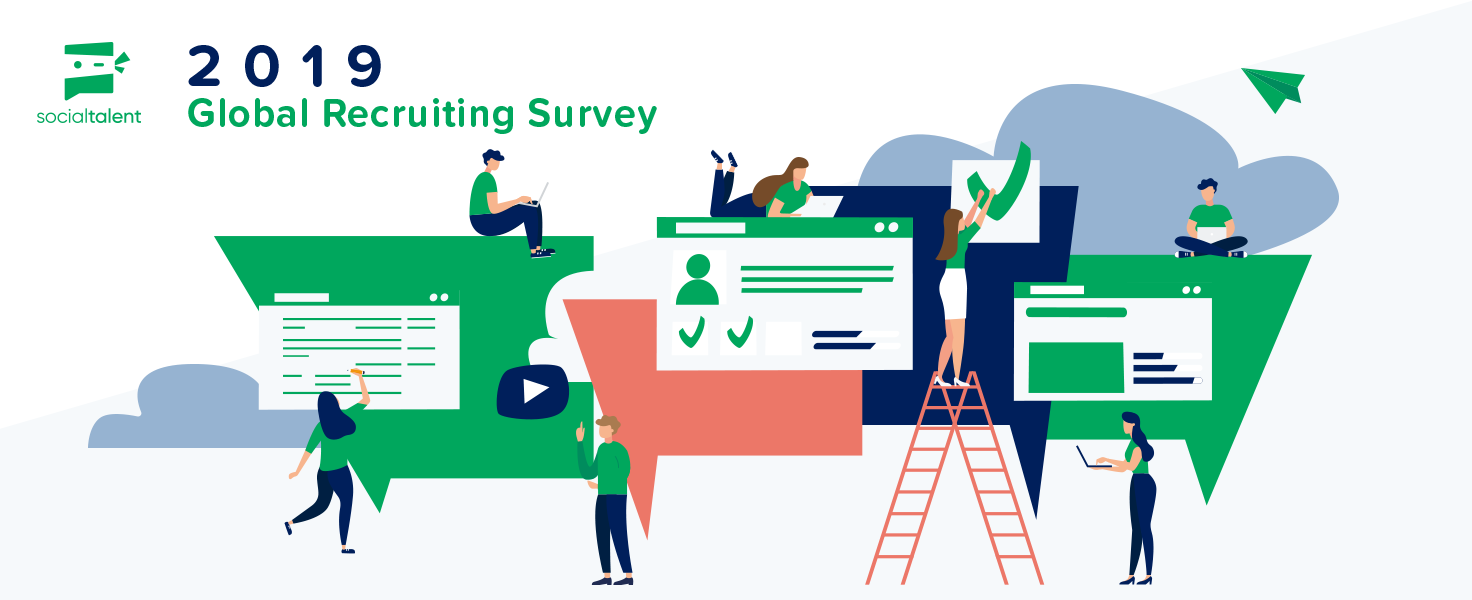 2019 Global Recruiting Survey
This publication marks the fourth year of the SocialTalent Global Recruitment Survey.  With over 1600 responses from 92 countries this is as comprehensive and detailed a breakdown of where the recruitment industry stands today as you will get.
Just provide a few details and answer a few quick queries below to get access.
Then you can click the Download button to explore an in-depth look at the modern recruitment industry with our 2019 Global Recruiting Survey results.