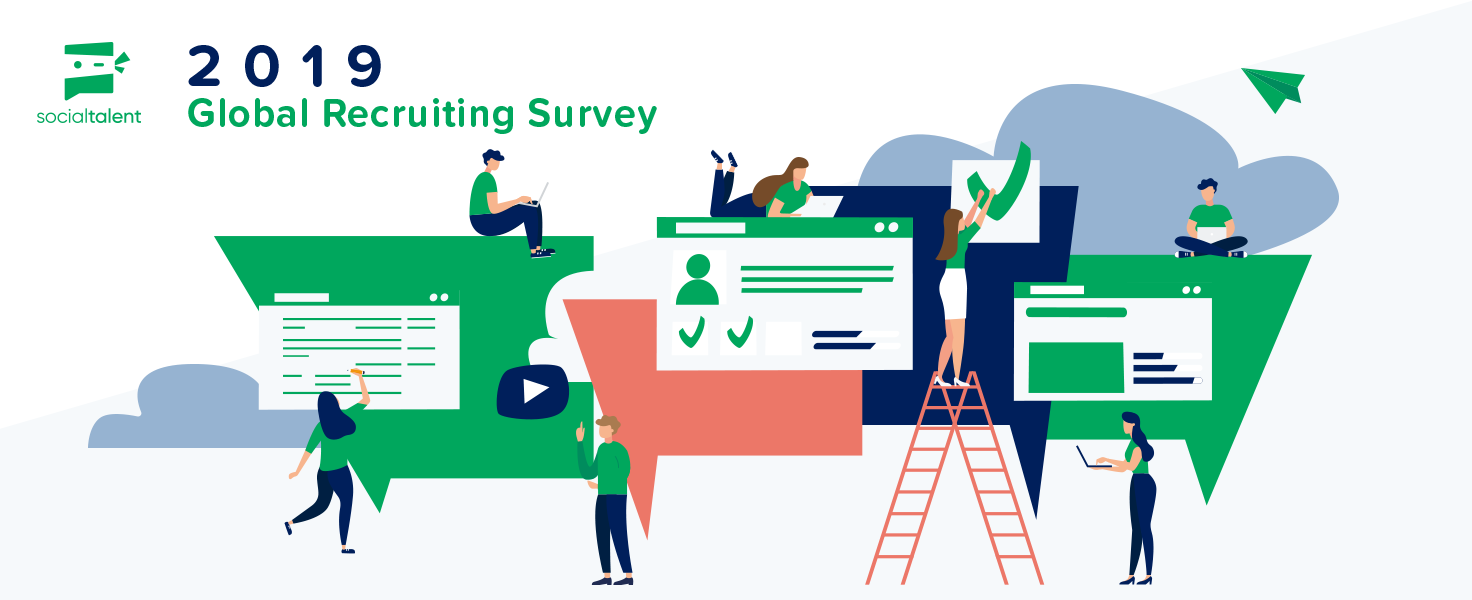 2019 Global Recruiting Survey
The SocialTalent Global Recruiting Survey 2019 investigates the key differences between strategic and reactive recruiting models. To gain competitive advantage recruiters need to understand how they can make the shift from recruiting reactively to strategically planning.
Some key findings include:
How the recruitment funnels compare between agency vs in-house recruiters
The most effective way recruiters can develop a strategic approach to hiring
Key relationships that affect the hiring process
Who is winning the battle for tech- agencies or in-house recruitment teams?
Download now to explore an in-depth look at the modern recruitment industry with our 2019 Global Recruiting Survey results