Keep up with the latest hiring trends!
/
/

What are the Benefits of Interviewer Training?
What are the Benefits of Interviewer Training?
In an article published by HBR in 1964, the author writes about the nature of interviews, admonishing the "appalling lack of effort given to systematic attempts at building improvements into this age-old process." And over 50 years later, it seems we may still have similar concerns!
Often unstructured, rushed, misaligned, and inaccurate, the interview has seen little in the way of transformation. And given how important having the right talent is for business success, it's vital that organizations pay greater attention to this process. One of the most effective approaches? Providing comprehensive interviewer training for both recruiters and hiring managers.
With the right instruction, interviewers can be enabled to make the best hiring decisions. And the results are well worth the effort.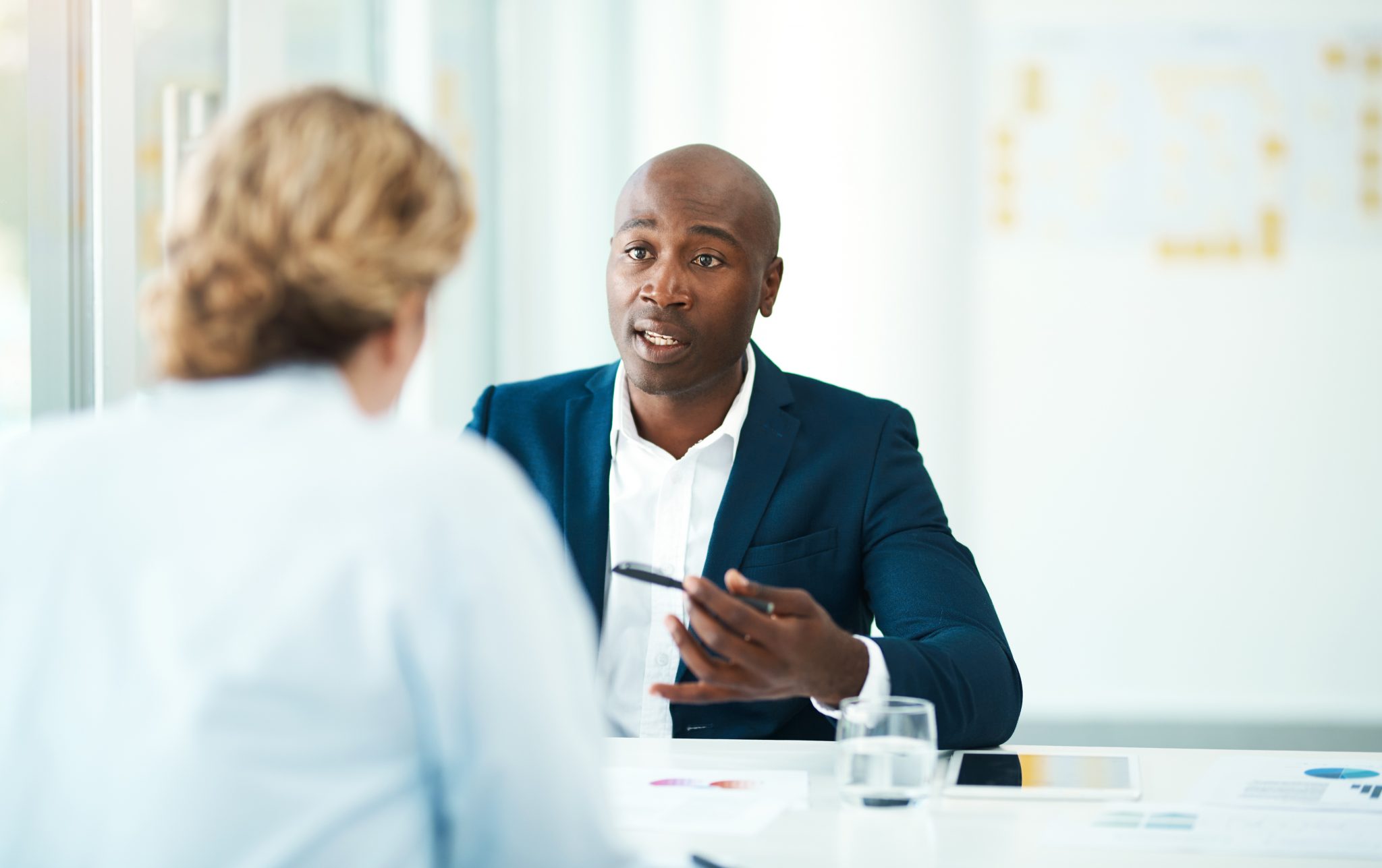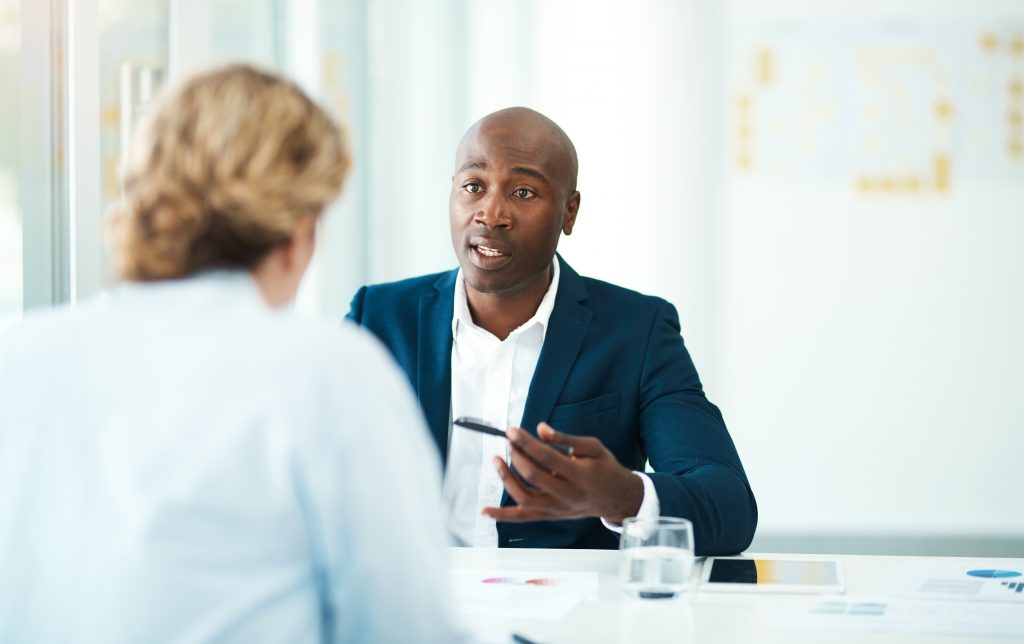 IBM has reported that candidates who have a positive experience during the interview stage are 38% more likely to accept a job offer. It is the linchpin of the hiring process. Interviews are as much about you assessing an applicant's suitability for a position, as it is for them to gauge whether the role and company is the right fit. It's a lot of heavy lifting for what can be a single meeting! So establishing a culture of interviewer training is of paramount importance.
When we think about how many people in an organization can be involved in the interviewing process, it's not difficult to imagine how splintered it could become. Different approaches and techniques, different levels of commitment and understanding – without clear, consistent, and quality training, the likelihood of conducting a stellar interview plummets.
Interviewer training ensures that:
Everyone in the process is unified in their approach.

Questions can be standardized and elevated across the board.

Candidates can be assessed quickly and objectively.

Pools of qualified interviewers increase.

Best practice techniques are used throughout the process.

Candidate engagement rises.
Interviewing training can be the difference-maker when it comes to winning the war for talent. Knowing that your recruiters, hiring managers, and panelists are all upskilled in the same way ensures that candidates will receive a thorough and enjoyable experience. 
Let's dig into some of the major benefits next!


1. Improves candidate experience 
According to a PwC report, almost half of candidates will turn down a job offer after having a negative recruiting experience. In a world of social media and Glassdoor reviews, you simply can't afford any slip-ups, and the interview can be a veritable minefield if they're not handled with care and professionalism. Skilled interviewers create a positive impression of the organization, leaving candidates with a favorable view, regardless of outcome.
Interviewer training can can significantly improve candidate experience in a number of different ways:
Consistency

: Well-trained interviewers learn how to conduct interviews in a professional manner, ensuring all candidates are treated with respect and understand the process as they move through it.

Effective communication

: Interviewer training teaches panelists techniques to ask clear, relevant questions and follow-ups. This improves the overall flow and helps candidates to settle.

Structure

: Rather than free-for-all Q&As, seasoned interviewers understand how to structure an interview so candidates are well placed to be their best selves.

Constructive feedback: Trained interviewers are better equipped to deliver positive and constructive feedback to candidates, focusing on actionable areas for improvement. According to the Talent Board, 81% of candidates who received feedback said they would share their positive experience with friends/families.
SocialTalent's interviewing expert, John Vlastelica, says that "our interviewing approach is part of our attraction and closing strategy – it's one of the ways we can differentiate ourselves from competitors. But a great experience doesn't happen by accident."
Check out more of John Vlastelica's interviewing training on the SocialTalent platform.
2. Interviewer training helps snag quality new hires
When we think about ROI, interviewer training provides this in spades. Glassdoor revealed that when organizations invest in a strong candidate experience, they improve their quality of hires by 70% – this is huge! Once your recruiters and hiring managers are taught how to conduct structured interviews and evaluate answers effectively, they will naturally make more accurate decisions. Understanding 'what good looks like' and how to glean this from each interview massively increases your odds of finding high quality talent. And when interviewers are equipped with the right training, it also enables them to sell the role and company in a way that will entice candidates to join.
Whether it's probing for specific competencies, asking behavioral-based questions to unearth important soft skills, or identifying candidates who would make for a strong culture-add, robust interviewer training preps your teams with the techniques required to do this. It can't be left up to chance or gut-feeling. The best candidates expect a particular caliber and standard.
Learn more: Discover how Avanade used SocialTalent interviewer training to increase their interviewer pool by 400%.
3. Reduces bias and promotes diversity
It's been reported that 48% of HR managers admit to bias playing a part in their hiring decisions. Whether conscious or unconscious, biases plague interviews, resulting in unprofessional atmospheres that can also lead to homogenous hiring. And with the rising importance in diversity as a means to improve talent pools and build business success, this is a timely issue.
Learn more: Discover the different types of bias and how they can affect your recruiting decisions.
As stated in the Harvard Business Review, "training is the first step to unraveling bias, because it allows employees to recognize that everyone possesses them and to identify their own." With the right tools and knowledge at their disposal, interviewers will understand the questions that they can and can't ask. Interviewer training reduces the risk of liability, reputation damage, and losing out on quality candidates.
Providing learning on how to interview candidates from all different backgrounds is essential in building a culture of DEI. Think about it – if your interviewing process doesn't make the person feel safe and included, this is a major red flag for the rest of the organization. Check out these insights from one of SocialTalent's diversity and inclusion experts, Joanne Lockwood, on how to approach interviewing non-conforming talent:  
4. Interviewer training is cost effective
As much as we don't like to talk about the bottom-line as a motivation for improving processes, it's no secret that hiring is an expensive activity. In fact, the cost of a bad hire has been reported as being as high as £50,000 or 30% of a person's salary. And this doesn't take into account the expense to productivity, team morale, attrition, or time! 
Learn more: Discover the cost of a bad hire.
According to the Brandon Hall Group, 95% of organizations of all sizes admit to making bad hires every year, and this just represents money down the drain. Optimizing the hiring process is the only way to combat this. And one of the most crucial elements of this is the interview. By investing upfront in interviewer training, you look to save considerably more money in the long run. Let's examine how:
Improved hiring decisions

: Quality training = quality candidates! By hiring the right people, organizations reduce the cost of turnover, recruitment, onboarding, and training.

Increased efficiency

: Interviewer training enables a more streamlined process and can also help reduce time-to-fill so positions don't stay vacant for long.

Minimize discrimination risk

: By mitigating biases and promoting fairness, you lower the risk of discrimination-related legal complications.

Increased retention

: Setting candidates up successfully early in proceedings increases the odds of them staying within the organization.

Employer brand

: Well-trained interviewers create a positive experience for candidates and this helps to build a strong employer brand. This in turn can bolster future recruitment efforts.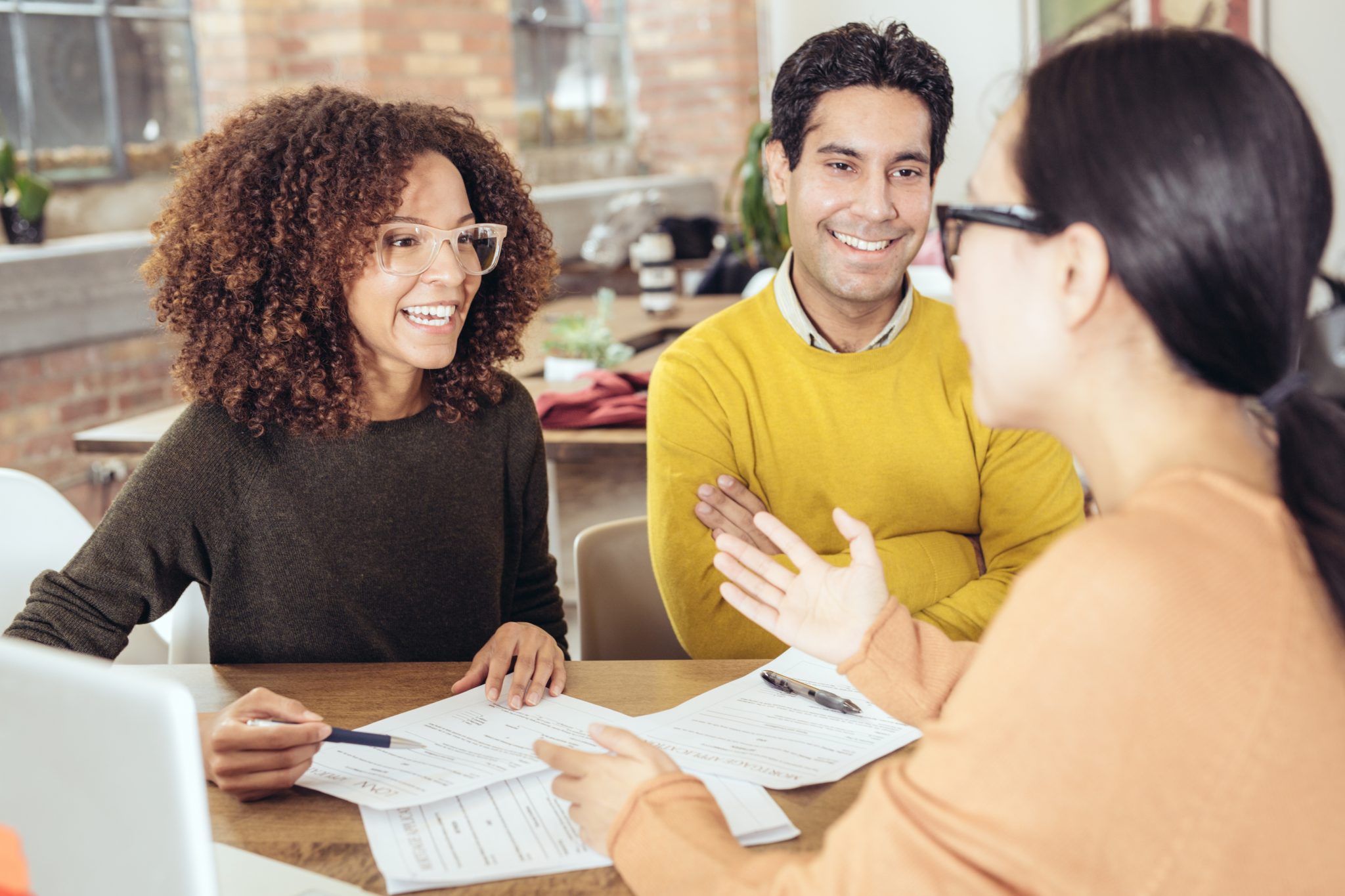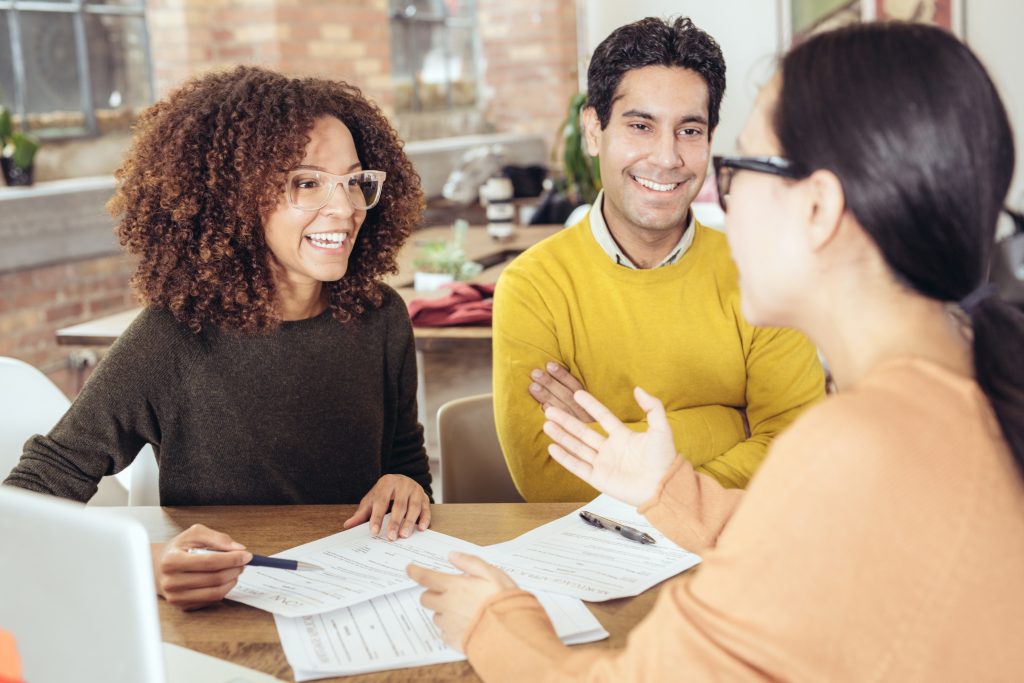 The final word
The best talent is hard to find. But when you do manage to source those star candidates, it's imperative that your interview structure is aligned, free from bias, and results in quality hires. Interviewer training is the solution to this equation. By ensuring your recruiters, hiring managers, and panelists all understand how to interview well, you can feel confident in the process and confident in the talent you hire.
The SocialTalent e-learning platform enables organizations to drive better hiring and business outcomes. Our interviewing training will give your entire company the skills needed to run effective interviews and ensure you hire the best talent. So, why SocialTalent?
Industry-beating NPS of 86.

Course completion rate of over 87%.

World-leading experts delivering the content including John Vlastelica, Nick Johnston, Annie Boneta, Johnny Campbell, and Holly Fawcett.

Intuitive learning platform with customization, gamification, and in-depth reporting options.

Learning is bite-sized and can be completed anywhere, any time.
"I have been sitting on interview panels for over a decade and have been a hiring manager for more than half of that time and this was hands down the best interview training I've gone through."
– Isabella Yani, Chief of Staff & Director of Business Development and Sales Operations at Cisco
Think
interviewer training
could also be the differentiator for your organization? Start your learning journey with SocialTalent today –
we look forward to hearing from you!
Find out how the likes of IBM, IKEA and Siemens
drive hiring excellence with SocialTalent
---