Keep up with the latest hiring trends!
/
/

5 Hospitality Skills That a Candidate Can't Fake
5 Hospitality Skills That a Candidate Can't Fake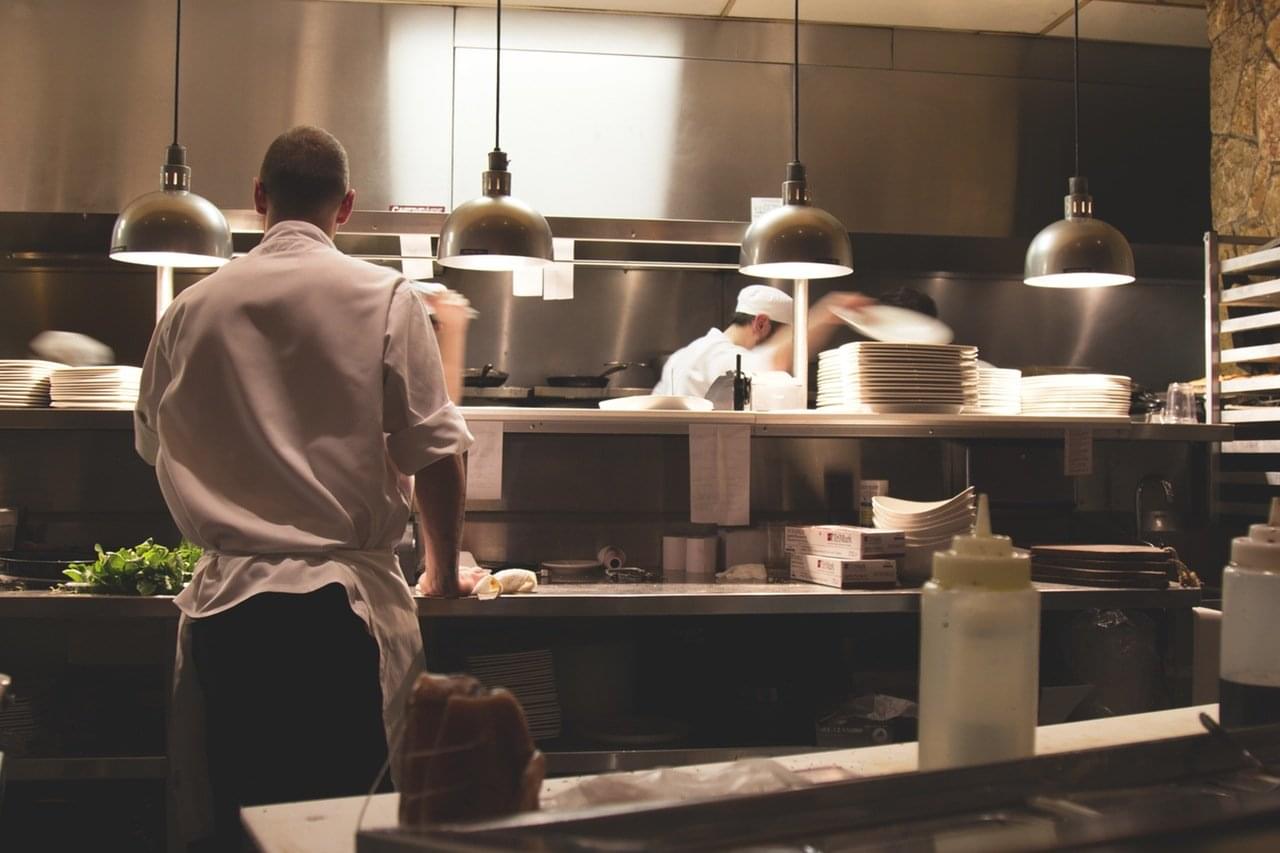 Long hours. Late nights. Difficult customers. No-one can honestly claim that working in hospitality is easy. Nor can anyone say that recruiting candidates for positions in the hospitality industry is a piece of cake either (excuse the pun!)
No matter what hospitality positions you're sourcing for, be it food service, catering, hotel or event management, you really need to have your wits about you as a recruiter. Because it doesn't matter if you're hiring silver service staff for a 5-star hotel or promotional staff for a weekend music festival, there are certain traits that you should be looking for in any and every candidate that you interview.
Skill #1: Flexibility
Why it's an essential skill: As an industry, hospitality is the epitome of 'predictably unpredictable'. That's why flexibility is arguably the number one skill that a potential candidate should possess. If ever there was a field where employees often work outside the borders of their job description and don't always get to leave work at a scheduled time, hospitality is certainly it! However, any seasoned professional will know all too well that it's simply the nature of the job.
What to look out for: If a candidate is asking a lot of questions in the interview about time off, shift hours and so on, ask them what the procedure was in their previous job. Don't sugarcoat the fact that there may be some long shifts, that they may not always get out the second the clock strikes six, and that occasionally they may get called in if another member of staff is out unexpectedly. You're not doing this to try to scare them away, by the way. Remember that anyone who has worked in the field before probably won't be put off, because it's simply what they've come to expect from the industry.
Skill #2: Professionalism
Why it's an essential skill: No matter what field you are recruiting for, it's important for candidates to be professional, but there are two very good reasons why it's particularly important in hospitality.
1) Appearance is key. If the person that's serving food to customers looks like they fell out of bed and rolled into work, it's not going to make the best of impressions on paying diners. It's vital that your candidate appears professional at all times.
2) With the increasing popularity of websites like Trip Advisor, Oyster and Yelp, reputation is everything. Let's not forget that if someone has a good experience they generally tell one person. If they have a bad experience, on the other hand, they tell ten! You want to hire someone that can be professional when dealing with customers as well as someone that can manage complaints (on top of doing everything in their power to avoid them from happening in the first place!)
What to look out for: Firstly, observe how the candidate holds themselves in the interview. Are they well presented? Ask them what steps they would take to deal with an irate customer. Better again, ask them to give you an example of a difficult customer or work situation that they had to deal with and what steps they took to diffuse the situation. You're not looking for someone that pushes back on the customer in any way, you want someone that lives by 'the customer is always right' model. Because the reality is that in hospitality, the customer really is always right!
Skill #3: Ability to remain calm
Why it's an essential skill: Working in hospitality is akin to performing a juggling act while doing an interpretive dance at the same time. To be successful in the industry, you need to be a master multi-tasker. And that's true regardless of what the role is. You want to hire someone that can do many things at once without losing the head, especially if the role is a front-of-house one where they will constantly be surrounded by customers!
What to look out for: The best way to measure a candidate's ability to multitask is by giving them an exercise or assessment to complete (for example, a trial shift in a restaurant). Ideally, the assessment should be one that requires minimal training. You're not trying to catch them out or throw them into the deep end here – you're just trying to see if they have the ability to remain calm and think logically when in a stressful situation.
If you're an agency recruiter, and this isn't possible, try asking the candidate how they deal with multitasking; do they have a particular system that works for them or do they simply 'wing it'? Ask them how they deal with stressful situations – ideally, they'll tell you that they remain calm and think logically so that customer is none the wiser about what's going on. What you want is someone that's just like a swan, graceful above the water and paddling like crazy underneath the surface!
Skill #4: Attentiveness
Why it's an essential skill: Again, this relates back to the customer always being right. There is nothing more infuriating to a customer than being ignored. It's a given that when it comes to hospitality, Murphy's Law applies in that anything that can go wrong will go wrong! What makes all the difference, however, is the way in which a staff member deals with tough situations. 99% of the time customers are surprisingly accommodating when it comes to waiting for food, or changing rooms in a hotel, so long as 1) The situation is acknowledged in a timely manner and 2) That the staff member assures them that they are working on getting it fixed asap. It genuinely isn't rocket science.
What to look out for: Give the candidate a hypothetical situation where something has gone badly wrong, either the hotel is overbooked, or an order has gone missing in the kitchen, etc. Ask them how they would deal with it. All you're really looking for is confirmation from the candidate that they would keep the customer or client in the loop about the situation, rather than ignore them while trying to sort out the problem. Once you know that they have the customer in mind, you're really onto a winner.
Skill #5: Sales
Why it's an essential skill: The ability to sell (as well as upsell) is a skill that every hire within the hospitality industry should possess. In the world of hospitality, everything that's considered stock is perishable – that includes ingredients in restaurant kitchens, unused hotel and conference rooms, the list goes on. Having someone that you know can shift goods is a massive advantage for any company in the hospitality space. So if you're recruiting chefs, you want to be sure that they can sell the daily specials to the team of servers. If you're recruiting servers, you want to know that they can upsell on orders placed by diners. If you're hiring hotel staff, you want to know that they will try to upgrade rooms wherever possible.
What to look out for: Good salespeople are enthusiastic by nature. Is the candidate receptive and friendly throughout the interview? Is it clear to see that they are experts in their field? Selling is always easier when the person that's doing it knows the product inside out. Try to put yourself in the customer's shoes. Do you think that this person can offer a great customer experience? If they were to suggest something for you to try on a menu or a hotel to stay in, would you consider taking their advice?
Find out how the likes of IBM, IKEA and Siemens
drive hiring excellence with SocialTalent
---