Keep up with the latest hiring trends!
/
/

5 Places You Never Thought of Sourcing Talent From
5 Places You Never Thought of Sourcing Talent From
There are so many sources to find potential candidates for your open jobs aside from the obvious places (LinkedIn, Twitter etc), as new social networking sites come on stream or gain traction. We've previously covered how to search Twitter, Google Plus, LinkedIn, sites in Latin America, sites in Eastern Europe etc, but here we'll show you a few new places: Pinterest, SkillPages, Windows Live and Worky.

1. Pinterest is a brand new social networking site (still invite only at the moment, click here to register for the waiting list) which has generated such buzz that it's now in the top 10 social networks in the world. Pinterest allow you to make virtual collages with images of things you love, whether it's soft furnishings, cars, pets, cartoons, plants, fashion, people – the list is endless. It's a quirky little site, and we're all loving it in Social Talent after playing with it for a few weeks. If you'd like to follow us, click here (or for a quick blog on what on earth Pinterest is, click here)
So, there's a little "about" section for each profile, as well as a location field. Here's a string to X-ray search a Pinterest profile:
site:pinterest.com intitle:"on pinterest" -inurl:pins ("social media" OR "marketing") ("Los Angeles, CA" OR "San Francisco, CA" OR "Seattle, WA" OR "Las Vagas, NV" OR "New York, NY" OR "Albany, NY")
Note for location: while there is no search field called "Location", many profiles have structured their location as being the city followed by State in initials. The few Irish people who have joined Pinterest have put their city and country ("Dublin, Ireland" OR "Galway, Ireland").
Pinterest is gaining thousands of members by the day, with friends inviting each other much like Google Plus but the user profile is more like Facebook than LinkedIn so you are likely to find more people who may not be on LinkedIn, like sales assistants, mechanics, painters etc. Being realistic though, there are a heck lot more social media, design and marketing types there!

2. Another site which has breeched the 2.7 million members mark (majority based in the US) in 2011 is SkillPages.com. We've previously covered SkillPages before, but here is an updated string:
site:skillpages.com "dublin, ireland" (recruiter OR recruitment) "latest activity"
SkillPages is another alternative to LinkedIn, a professional social network that attracts active job-seekers as well as recruiters since you can post job vacancies for free. As soon as you post a jobs, SkillPages will notify members with the skills your looking for instantly, making the sourcing part rather easy. The trick of course is in your ability to sell the job opportunity and not rely on SkillPages to do this for you. As a recruiter, you're a natural salesperson anyway, so approaching potential candidates directly with your job can be more effective. If you're not on SkillPages, I'd highly recommend joining. It's growing all the time, and the fact that your jobs are posted for free and they'll go off and notify suitably skilled people is quite genius.

3. Windows Live, believe it or not, is one of the biggest social networking sites in the world – but you'd be forgiven for giving it a dismissive glance. With years-long service for email and instant messaging, it has amalgamated from Hotmail and MSN to become a social network (just like the way that Gmail profiles are now under Google Plus). Luckily, all these profiles are searchable as well:
site:profile.live.com intitle:profile (ireland | dublin) (developer OR programmer)

4. Worky is yet another job-search/ professional networking site that showcases profiles and matches them with jobs. With over 37,000 Irish profiles alone, it's a great source for finding candidates who are looking for jobs.
To search profiles through Google for Worky:
site:worky.com (inurl:experience | inurl:skills) ("developer" OR "programmer")  java ireland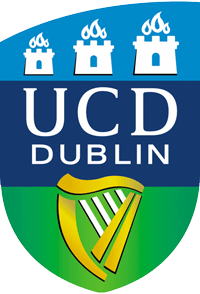 5. And just as a quick, local example of thinking outside the box, we did a search of Irish Universities to find graduates with IT skills, and it turns out that UCD's School of Computer Science and Informatics have a detailed profile of previous and current students and graduates who worked on certain projects, with contact details fully available.
site:www.csi.ucd.ie/users 2010 (or any other year or variant)
If you'd like to learn how to write your own X-Ray searches to source candidate data online, we're running our Blue Belt in Internet Recruitment course next week in Dublin (January 17th) and London (January 19th). Click here for more information and to book.
Have you any other great online places you've found talent in? Let us know in the comments.
Find out how the likes of IBM, IKEA and Siemens
drive hiring excellence with SocialTalent
---