5 Social Media Tips That Will Save a Recruiter's Life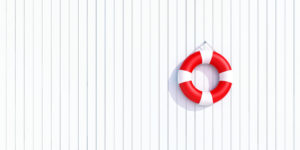 We're not here to tell you that social media is the next big thing. It's here and part of our everyday professional AND personal lives. We're here to tell you that although you probably have the basics of a decent social media strategy down- there are some basic rules that you simply cannot ignore. And let's be honest- we all ignore them sometimes.
Think of how much time you spend on social media? in 2017, it was reported that the average person spends a blistering 2.5 hours per day scrolling through various social media feeds. Now, obviously, we're not saying you're not special… But in this case, it's probably fair to say that you're fairly average…
When we interviewed thousands of recruiters to question their relationship with social media we discovered that some of the best recruiters have turned these channels into fountains of sourcing excellence.
So how can a recruiter make sure they are using social media to the best of their advantage? Johnny Campbell addresses all the key points of an excellent social media strategy in this slide deck by using key examples, simple rules and easy to implement steps.
Hint: The 5 simple rules start on slide 25 😉
These 5 Golden Rules of sharing content are bound to make a difference to your social media strategy. Not everybody has a dedicated resource for social media so these 5 steps are specifically for the recruiters that don't have time to waste. Keep it original- your followers (and candidates) will love you for it.
If you want some more life-saving tips, check out the SocialTalent Recruiter Academy. Crammed with advice on how to become the best recruiter you can be!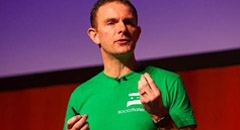 Create your own Recruiter Academy
Access our video library and learn your way to success!
Want to keep up to date?
Join our 75,000+ subscribers who do!