5 Stellar Strategies You Can Use To Recruit Passive Talent

The Gold Mine
For any recruiter or HR Manager, recruiting the best of the best is at the top of their agenda. Never settle with someone that is merely 'OK', you should be aiming for the best talent out there. They are the ones who are going to make the biggest impact on your business. And do you know what type of candidate has all those traits? That's right, you guessed it – Passive candidates!
For those of you that don't know what a passive candidate is, let me explain. A passive candidate is someone that is an employee who is not actively searching for a new job opportunity. If you like to test yourself as a recruiter then hunting a passive candidate could be your greatest and most rewarding challenge yet! I like to look at passive candidates as little nuggets of gold, and it's up to the recruiter to mine that gold. However, half the battle is perfecting your approach when reaching out to them about a role. Here, we look at 5 areas you can use to improve your chances of hiring a passive candidate.
1. Offer them something they can't refuse
Firstly, let's start with the basics here. What would really encourage someone to switch companies and come and work for you? What is your candidate missing in their current role? What can you offer them that they simply cannot refuse? These are all questions you need to ask yourself. A competitive salary is always going to be key when negotiating a deal. However, there are other things you can offer candidates other than a sizeable salary. Something that will certainly catch their eye are such as;
Growth Opportunities
Flexible Work
Health Benefits
Share Options
2. The Power of Content
Never underestimate the power of content. If used right, content marketing could open up a whole new bag of opportunities that you never even knew existed. Branding yourself moulds all aspects of your organisation and developing a brand message acts as a magnet when attracting passive candidates. Put together a content marketing plan and list out what types of content you'll be posting each day. Keep it relevant and in tune with your target audience, otherwise, your brand will end up losing all credibility.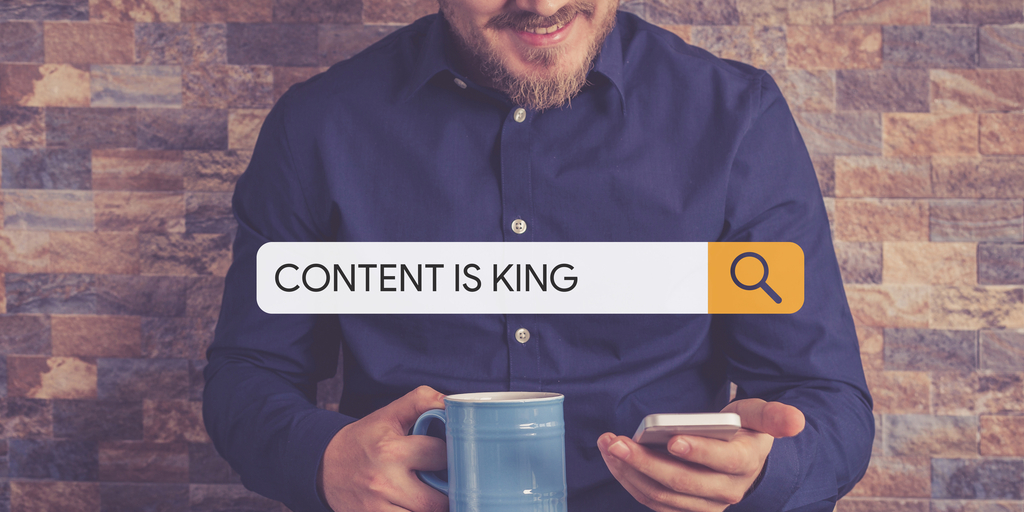 3. Big Up Your Brand
Employer branding marketing has become more important than ever in today's working world. Without it, you won't catch the eye of a wandering passive candidate. Many recruiters and HR staff nowadays are teaming up with their marketing team to look at the best techniques to promote their brand. Content is king for catching the attention of a candidate. Content such as infographics and blogs are informative and act as a resource for the candidate to learn from. Furthermore, have your marketing department display your company culture on social media.
4. Targeted Social Media Campaigns
As you're probably all too aware, social media is the ultimate tool for getting your brands message out there. Make sure when recruiting for a specific industry that you research what social platform is strongest for that market. There is no point wasting time and effort in spreading your brand's message if your ideal candidates aren't going to see it. LinkedIn, Twitter and Facebook have billions of users combined. Utilising these social platforms effectively will have you in with a chance of getting noticed.
5. Be SEO Friendly
There are over 226 million job searches on Google alone each month. That's a lot! The more potential candidates that view your job, the greater the chance of high calibre candidates applying. An important part of SEO is using keywords. These consist of using positive and negative keywords. Try not to use typical clichés, and buzzwords. Use an important resource like Keyword Tool to assist in showing you the search rankings related to your keywords. If SEO is something that you've never tried before, then take a look this beginners guide.
If you need advice our Recruiter Training Academy is just what you need, talk to the team today!
FREE EBOOK
The Ultimate Recruiter's Guide to Marketing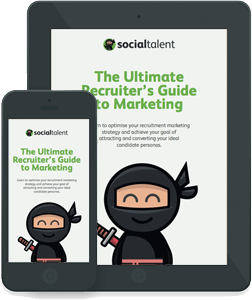 Want to keep up to date?
Join our 75,000+ subscribers who do!