Keep up with the latest hiring trends!
/
/

7 Essential Twitter Feeds For Recruiters
7 Essential Twitter Feeds For Recruiters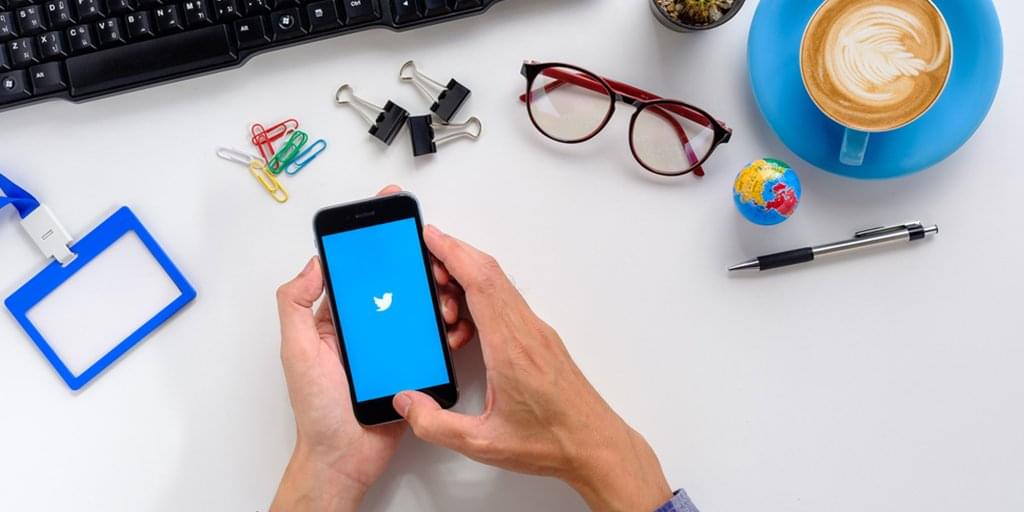 Working in recruitment can be challenging and frustrating, but also highly rewarding. In order to minimise the angst and maximise your gains follow these twitter feeds. Whether offering you insights into an inspiring individual, fascinating articles or essential industry guidelines, you'll benefit from reading around and strengthening the foundations of your recruiting career.
Top Tips and Interesting Articles:
As the market-leading publication for the recruitment world, Recruiter Magazine supplies top tips and articles on everything to do with connecting the best candidates to the best job. It also acts as a great news service for the recruitment profession and re-tweets an interesting variety of articles from elsewhere.
Confidence in the economy stabilises on #Brexit anniversary https://t.co/cdaXCe0PRJ @RECPress @HadleysComment @kevingreenrec #JobsOutlook pic.twitter.com/462ywSglvt

— Recruiter Magazine (@RecruiterMag) June 21, 2017
Not only does this twitter feed feature a serious of ingenious and hilarious recruitment memes, it also provides some brilliant, targeted advice for those looking to recruit new candidates on LinkedIn. Latest articles and useful videos include InMail analytics (and how to boost your InMail response rate by 30%), how LinkedIn keeps its tech talent and why storytelling is a powerful tool for recruiters.
Gen Z is here: 4 things you should know in order to recruit them: https://t.co/5023TFQtMg pic.twitter.com/XK2dI05RvE

— HireOnLinkedIn (@HireOnLinkedIn) June 21, 2017
This branding agency is hugely knowledgeable on all things digital, from advising on the best content marketing and most effective websites to (the apparent non-existence of) millennials. Follow their tweets to learn more about the growing digital world, and how best to appeal (and find the right candidates to appeal!) to the roles springing up as a result of this growth.
New #LHnewsletter: Walmart & GE Employer Brands, Talent Attraction for Tech, Test Your Employer Brand ==> https://t.co/seBBgbPC0e #EBrandCon pic.twitter.com/EoIgSezcb2

— Link Humans (@LinkHumans) May 17, 2017
 Inspiring Individuals
A social media recruitment trainer and Keynote speaker, Katrina Collier tweets about everything from events and Ted talks to her own articles on such topics as 'Are Facebook reviews damaging your hiring? Do you care?'. Collier's love of dogs and interesting tweets on how culture impacts on recruitment add a personal touch to this twitter feed, making it entertaining to follow.
OMG #Recruiter, Listen Up! #LinkedIn's New User Agreement Is Out… eek. https://t.co/3bzebmC1ku

— Katrina Collier (@KatrinaMCollier) June 15, 2017
Hazlehurst is a partner at Ph creative, and has one of the most varied and dynamic twitter feeds. If you're keen to find the most interesting articles from a host of sources including New Statesman and HR tech world, look no further.  Hazlehurst has spoken on topics including SEO, digital love and social media, and to top it all off his co-authored book, 'Getting Goosbumps', is a self-proclaimed pragmatic guide to effective inbound marketing.
Guide: How to find and hire freelance blog writers in any industry (w/ templates) https://t.co/pr193Zl9OY #contentmarketing @growandconvert pic.twitter.com/nOO1J5Bono

— Dave Hazlehurst (@googledave) June 20, 2017
News Reel
For all the latest updates on important and relevant legislation, make sure you're a follower of Gov UK. Keeping you in the know on rate changes for national minimum wage and living wage, alongside such news as budgets, apprenticeships and holiday allowance, this feed is practical and (whilst not as varied as the others featuring on this list), essential to follow to accumulate the knowledge to excel in recruitment.
From today, employers with 250 or more staff are required to publish #GenderPayGap reports every year. Find out more https://t.co/IG32gprLFH pic.twitter.com/R4PCS4oYPJ

— GOV UK (@GOVUK) April 6, 2017
Whilst this one is only relevant for Ireland, the information this (and other feeds like it) provide is crucial. The NRF is a voluntary organisation set up to maintain standards in the Irish recruitment industry, and their Twitter feed provides a wealth of regulation and guideline information.
9 top companies hiring in biopharma right now. #jobfairy https://t.co/ekgFCjgZP9 pic.twitter.com/Njz5fFfmH4

— NRF Ireland (@NRFIreland) June 2, 2017
Since you're on this following spree- make sure you're following SocialTalent on Twitter! Frequent posts everyday pack with useful information and great insights into the world of recruitment and social selling!
Can you see the true benefits of blind hiring? Great article from @MightyRecruiter to help with diversity hiring https://t.co/sXoWMAyCYh pic.twitter.com/8TJG1bhcEh

— SocialTalent (@SocialTalent) June 21, 2017
Alexandra Jane is the writer and editor of graduate careers advice for Inspiring Interns, a graduate recruitment agency. Check out their website to see which internships and graduate jobs are currently available, as well as their graduate jobs Manchester page for further opportunities.
Find out how the likes of IBM, IKEA and Siemens
drive hiring excellence with SocialTalent
---