Everything You Need to Know About Recruiting Millennials in 2018 (Infographic)
Another year another batch of millennials to recruit. With millennials set to make up 50% of the global workforce by 2020, now is a key time for finding and retaining the best millennial talent to future-proof your company for success.
Now recruiters have to contend with the ever-growing gig-economy and the "uberization of recruitment" it can be a tricky landscape to navigate when you're trying to find the best talent available.
Silver Swan Recruitment has done all the hard work for you and gathered all the need-to-know information to help you recruit and retain millennials. Given that millennials are expected to have 15-20 jobs in their life that makes the recruiting aspect easier than the retention!
Dive into the infographic below and arm yourself with the knowledge you need for a bomb-proof 2018 recruitment strategy.
Now that you have all of this useful information at your fingertips why not make the most of it and download our FREE ebook on how to use LinkedIn to source like the ultimate pro. if 98% of recruiters use LinkedIn YOU need to make sure you stand out from the crowd!

FREE EBOOK
The Ninja's JUMBO Guide to LinkedIn (Part One)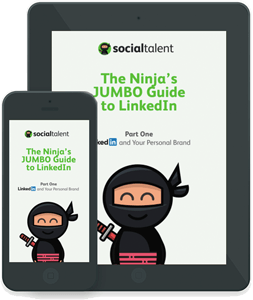 Want to keep up to date?
Join our 75,000+ subscribers who do!