Keep up with the latest hiring trends!
/
/

SocialTalent Author Spotlight: Ed Nathanson
SocialTalent Author Spotlight: Ed Nathanson
Welcome to our new spotlight series, where we introduce you to some of the incredible authors on the SocialTalent learning platform. With over 100 experts delivering quality content on all areas of workplace excellence, we pride ourselves on having a faculty that are not only heavily experienced in their respective fields, but are also engaging instructors from a diverse set of backgrounds.
Today, we're going to meet Ed Nathanson, Head of Global Talent Brand at Synopsys, Inc. and expert in all things employer branding, culture building, HR, recruitment and social media.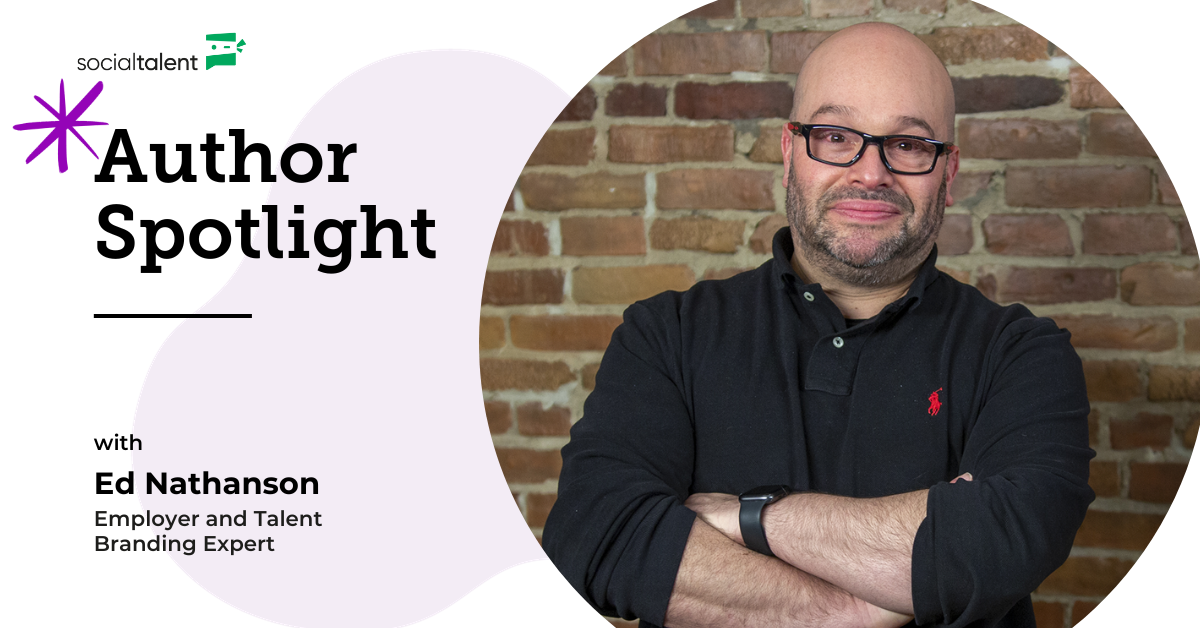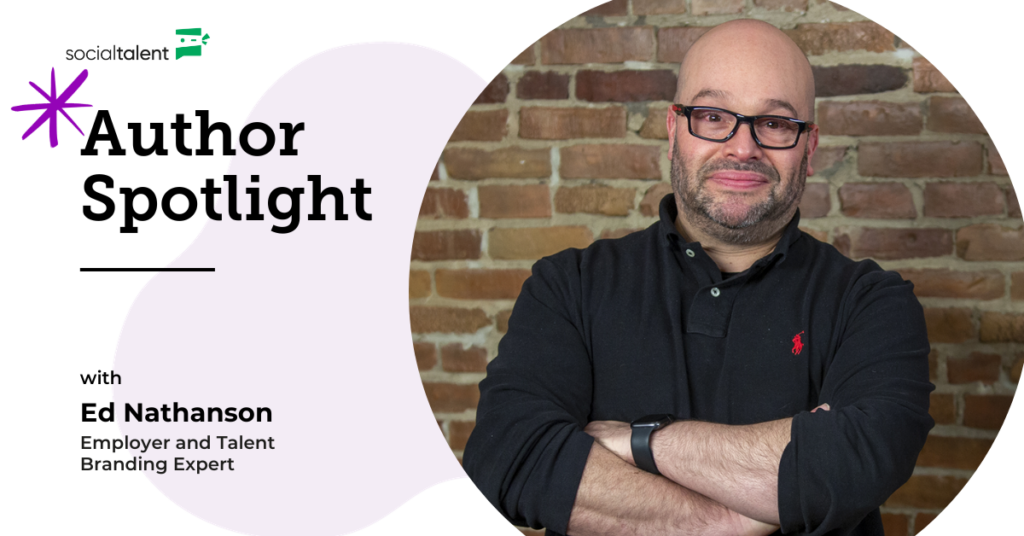 Q. Can you give us some background information about your experience and history within this field? 
I grew up in business as a recruiter, then as a recruiting leader at very large companies and startups, until the early 2010s when I began working in Employer Branding (before it was even called that!) This led to a career altering opportunity to keynote the LinkedIn Talent Connect Conference in Las Vegas in 2013 which thereafter this new "employer brand" thing started to take off and more and more companies became interested in it.
As a result of this new interest and demand, I started my own consultancy where I worked with huge companies like Cisco, along with small startups and mid-size companies of varying verticals around the world. Now, I am the Head of Global Talent Brand at Synopsys, Inc.
Q. Can you give us a detailed overview of what your content covers?
Basically, my content on the SocialTalent platform revolves around  how to not suck and be awesome at Employer and Talent Brand at your organizations! I also talk through my playbook for everything from candidate experience, building a brand ambassador program, social media, and much more. The content also looks at how to measure and report on the impact of your employer brand – vital for showing the value of the endeavor, demonstrating ROI, and getting budget!
Q. Why is this an important topic of study right now?
Whether you are hiring now, in the future, or not at all – your employer and talent brands are ALWAYS working and are extremely visible. If done right, these can not only attract the right talent to your company, but also help influence perception to products and services too.
Employer brand and talent brand are also very effective in retention efforts and can be an arrow in your quiver for culture building opportunities too. This is particularly important during this era of talent shortage.
Q. What do you hope learners will gain from doing these missions? What problems do they solve? 
The two main takeaways are:
How to build effective brands that don't look and sound like every other company.

How to build and operate in your own voice, with ideas, campaigns and processes that allow a real and human messaging to shine through.
I hope my SocialTalent content also inspires you to push beyond what is "normally done" in terms of branding and try to think outside the box with an understanding of what types of things work and what doesn't (humor or heart), as I like to call it.
Q. Where can people find you?
I am on LinkedIn. I also, with my family, have a Snack and Food review channel called "Snack Investigation Unit" with a combined 30K followers! Follow us on YouTube and on TikTok: @snackinvestigationunit
Check out the wide range of training offered by SocialTalent:
Find out how the likes of IBM, IKEA and Siemens
drive hiring excellence with SocialTalent
---