Keep up with the latest hiring trends!
/
/

10 Brilliant Social Tools You NEED To Be Using
10 Brilliant Social Tools You NEED To Be Using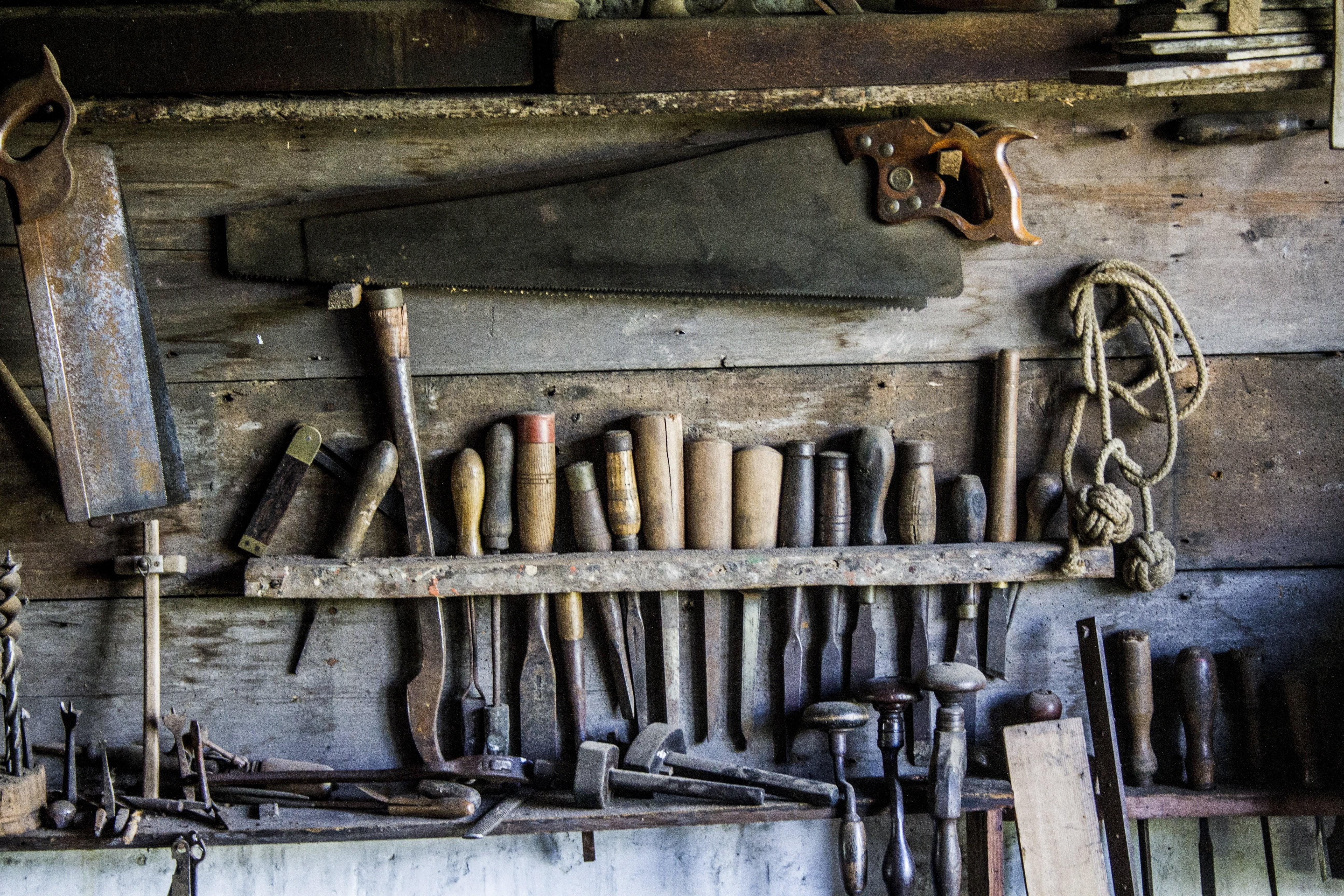 Today, we are absolutely spoiled for choice when it comes to choosing our tools for some kick-ass recruitment! We have talked a lot about the current challenges many recruiters face which makes hiring the right candidate more important than ever. And let's face it – it's a necessity for any recruiter to have a toolkit that fits their recruitment needs and helps improve their productivity and efficiency. So today we're going to take you through the top 10 social tools you should be using in your recruitment efforts!
Tool #1: Followerwonk (free and paid)
What it helps recruiters do: Find potential candidates based on their Twitter bio
Followerwonk, acquired by Moz in 2012, is a massive time saver and a great tool for searching, filtering and managing Twitter bios. It gives us the advantage of searching specifically inside the Location fields and the Bio fields of Twitter users, using Boolean. If you are not familiar with Boolean Search, it is a way to organise your search using a combination of keywords and Boolean Operators (e.g. '-', '|', '()', 'space between words' etc.) and is really a fantastic way to produce more accurate and relevant results.
In the example below, we enter keywords and Boolean Operators in the Location and Bio fields to find marketers or people associated with marketing in Dublin or Ireland.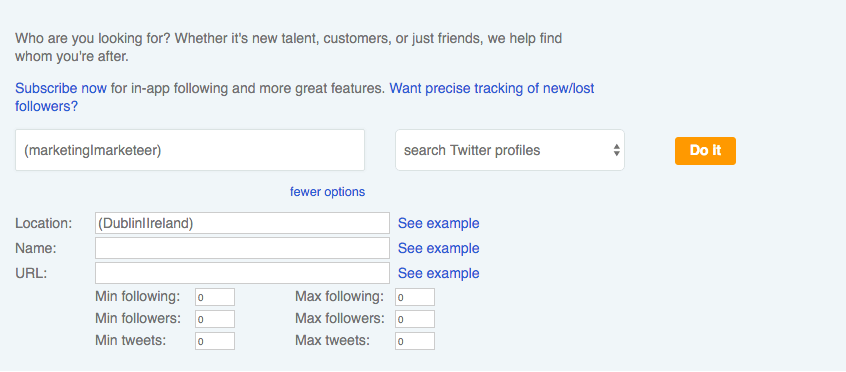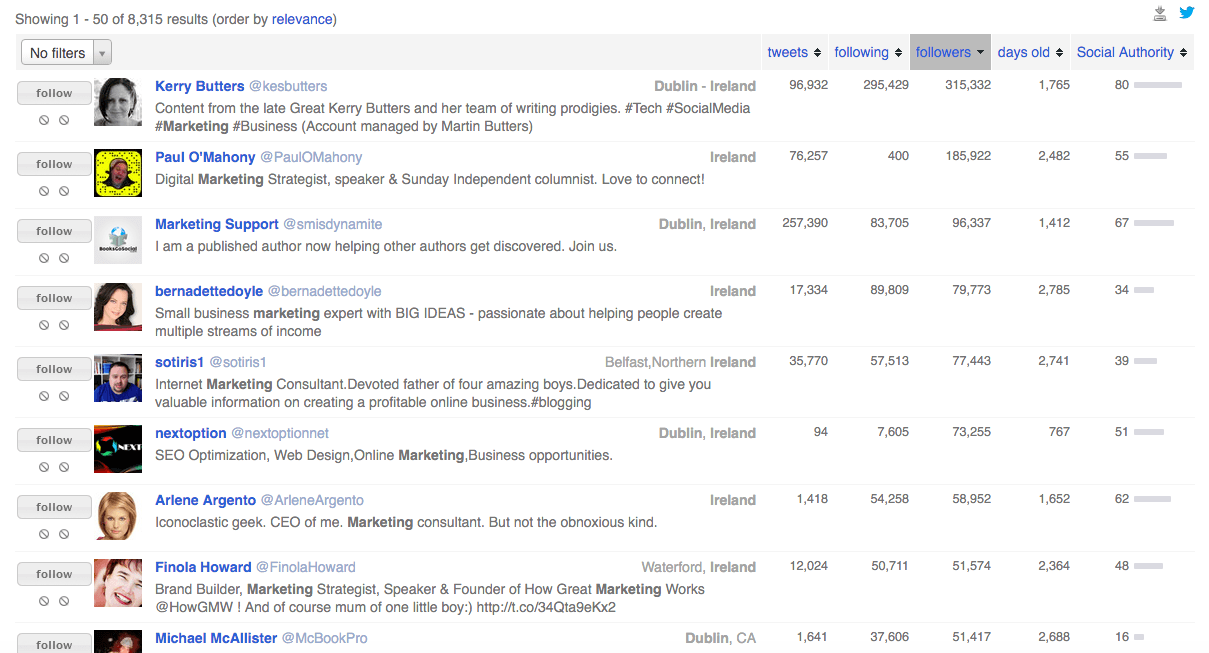 You can sort the results by how many times they have tweeted, how many people they are following, how many followers they have, how long they have been on Twitter and how much Social Authority they have.
Tool #2: Hootsuite (free and paid)
What it helps recruiters do: Monitor any mentions of the brand and schedule social posts
This is an especially useful tool for recruiters. You can use Hootsuite to add streams of keywords so you can quickly see new mentions of your brand on social channels of that particular keyword – think of it as your personal recruiting dashboard. When you see a mention of a keyword, you can then engage with that user by reaching out to them, replying to them etc.
You can also schedule posts with Hootsuite so you don't have to log into Facebook, Twitter or LinkedIn every time you have content to push out. This helps you plan out your content marketing strategy. The free version of Hootsuite allows you to monitor 3 social network streams while premium paid plans give you the opportunity to listen to conversations happening beyond social media, on blogs, forums and news sites.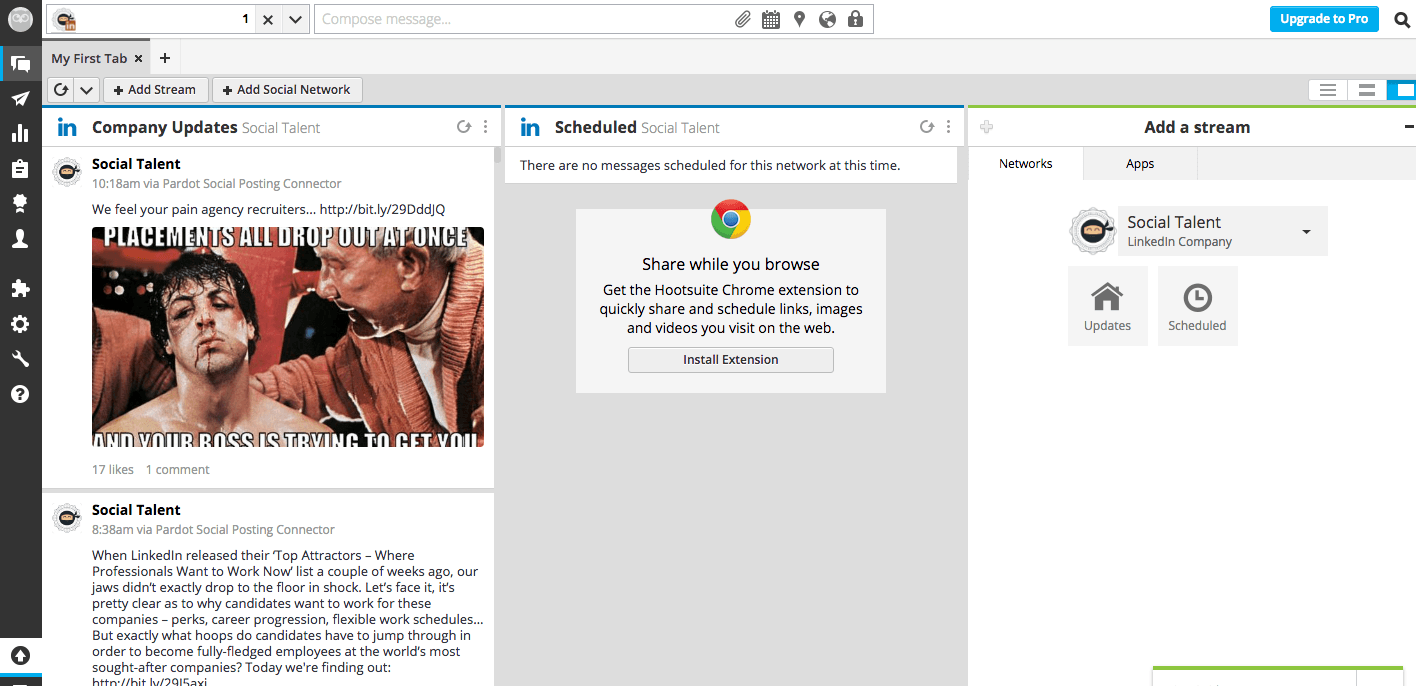 Tool #3: Twitter Search (free)
What it helps recruiters do: Find the email format for the company that your potential candidate works for
Somewhat of an untapped source for many recruiters is Twitter search. It is pretty common for people to get asked for their email on Twitter and using Twitter search, you will be able to quickly search and find any mentions of a person's email address on the platform. The best way to do this is to insert the following query into the Twitter search bar: (at) (dot) from:[company name] e.g. (at) (dot) from:marketo.
From here, you can quickly determine the email format for the company that your potential candidate works for. One recommendation from us is to always search for '(at) (dot)' as searching for the word 'email' will generate a huge list of tweets on the topic of email and not actual email addresses.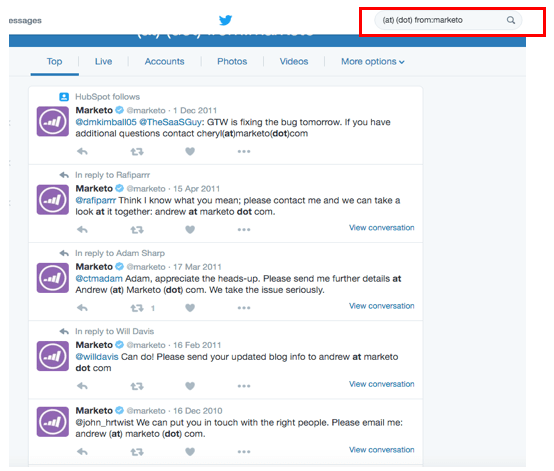 Tool #4: SalesLoft (paid)
What it helps recruiters do: Reach out to potential candidates in a semi-automated way, saving time and resources
Admittedly, this tool is mainly aimed at sales development representatives (the clue is in the title!) but recruiters can find a lot of use in this too. The reason for this is because the recruitment industry is dominated by passive candidates, meaning the onus is on them to engage in more proactive sourcing and outreach – and SalesLoft is a great tool for this.
Let's just say you have list of potential candidates' emails who you want to send an outreach message to see if they would be open to moving jobs. With SalesLoft, you can import this list and add it to a workflow of steps (emails and phone calls) that you have created on the platform. Once you add your list, you can track open, click and response rates and use engagement as triggers for your next activity. You can also create and use dynamic tags which are essentially personalisation tags that help you personalise emails according to first name, last name, company, date and other specified fields. A major time saver.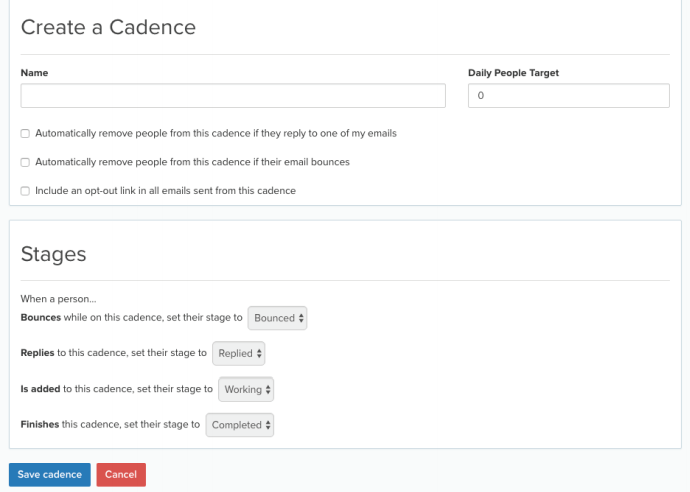 Tool #5: Feedly (free and paid)
What it helps recruiters do: Create a personalised newsfeed from various sites, helping you curate content
This is such a handy tool for recruiters looking to get content ideas for their blog and careers site, staying on top of latest trends or even getting new ideas for their recruitment activities. Feedly gives you the opportunity to easily read all the news you rely on to think, learn, and keep ahead in one single place. It is powered by RSS, meaning you can aggregate feeds from blogs, news sites, YouTube channels etc. into a simple-to-use file structure called 'collections'.
The other great thing about Feedly is that you can customise it to your personal preferences (e.g. font sizes, display densities etc.) so you are in control of the reading experience. With the Pro version, you get more features such as keyword-based search and saving articles to 3rd party sites like Evernote and Dropbox.

Tool #6: IFTTT (free)
What it helps recruiters do: Automate simple tasks like promoting your job postings on social
We at Social Talent use this all the time! IFTTT (If This, Then That) allows you to use 'recipes' to help you create powerful connections between different social sites. For example, you could create a 'recipe' that means every time you post a job on your company's career site (If This), that same job gets posted on Twitter or Facebook or LinkedIn or wherever you want it to appear (Then That).
You can greatly extend the reach of your job postings by ensuring teams within your organisation create the same recipes. IFTTT connect over 300 apps, services, and devices including Facebook, Twitter, Evernote, Gmail, Nest, Fitbit, and Slack, which are called 'Channels'.

Tool #7: WhatsApp (free)
What it helps recruiters do: Communicate in a more modern way with candidates
As a recruiter, HR professional or talent acquisition manager, there is huge need to embrace mobile in order to source, contact and hire the right candidates. Downloading apps that are focused on recruitment can enable you to become more efficient when it comes to your workflow. One of those apps is WhatsApp! Although WhatsApp has a userbase of 1 billion, it has still flown under the radar when it comes to recruitment.
WhatsApp is essentially a cross-platform mobile messaging app that uses the Internet to allow users to send and receive messages without having to pay the SMS charge. A few ways in which you can use WhatsApp for recruiting includes:
You can see if your messages to candidates have been delivered and if it was read
You can check your prospect's name and profile picture and determine if their phone number has been verified
Since mobile users are connected to their devices from early morning to late at night, it's also a perfect tool for global recruiters to get answers to time-sensitive questions from candidates in different timezones
Tool #8: WordPress (free)
What it helps recruiters do: Create a hub of all kinds of content and build their employer brand
By far the most accessible and popular blogging system with more than 60 million websites using it, WordPress is a content management system (CMS) a.k.a. a blog. Today's candidates have an insatiable thirst for content so why not feed them with relevant and quality thought leadership pieces, company news, employee spotlight videos, employee blogs or latest company news.
All of these things allow you develop a human voice for your company which helps build credibility and trust with your audience. Of course, the main objective here is to get top talent to apply for your company so make sure to include relevant call-to-actions such as the 'Meet the Team' page or a specific job role.

Tool #9: Collection of Simply Measured Social Media Tools (free)
What it helps recruiters do: Analyse and measure the strength of their brand across all major social channels
We still cannot believe how little is said about the free and fantastically insightful tools offered by Simply Measured. Analyses are available on all of the big social networks (minus LinkedIn), allowing you to see on the easy-to-view Simply Measured custom dashboard, performance metrics for your content, Facebook fan page analysis, Twitter follower analysis, Facebook competitive analysis, social traffic analysis and much more! More advanced analyses are available to paid users.
You may be a bit overwhelmed by all the this data when accessing it for the first time so our recommendation would be to go through each social media tool offered and finding the metrics that are most important and that relate to your objectives and goals. After doing this, you should consider combining all of this data into your own custom social recruitment dashboard every week/month/quarter.

Tool #10: SourceHub (free)
What it helps recruiters do: Improve sourcing efforts and save time by using a boolean search generator
We know it's a little cheeky but we couldn't go through a list of social tools and not mention SourceHub, Social Talent's exclusive one-stop shop for sourcing. We talked briefly about boolean search strings in tool #1 and what these search strings do is help recruiters find results more closely related to the types of profiles/candidates they need to find.
Although boolean search is meant to make a recruiter's job easier, many struggle to get to grips with Boolean's myriad of operators and usage rules. So we developed SourceHub which negates the need to use Boolean, by implementing taxonomies to perform comprehensive searches for you, based on very little data. For example, if you need to find great candidates on 15 different social sites including LinkedIn, Twitter and About.me on SourceHub, all you need to do is enter:
the title of the job you're looking to fill
the skills the candidate needs to possess,
and the location you're looking for the candidate in.
No ANDs, ORs, or NOTs. Just tell SourceHub exactly what you're looking for, in simple terms, and it'll do the hard work for you – literally.
Not connected with us on social? Stay in touch and keep up-to-date with all the latest recruitment news, research highlights and our wide range of useful resources.
Find out how the likes of IBM, IKEA and Siemens
drive hiring excellence with SocialTalent
---