Keep up with the latest hiring trends!
/
/

5 Ways MENA Recruiters Can Improve Employee Retention
5 Ways MENA Recruiters Can Improve Employee Retention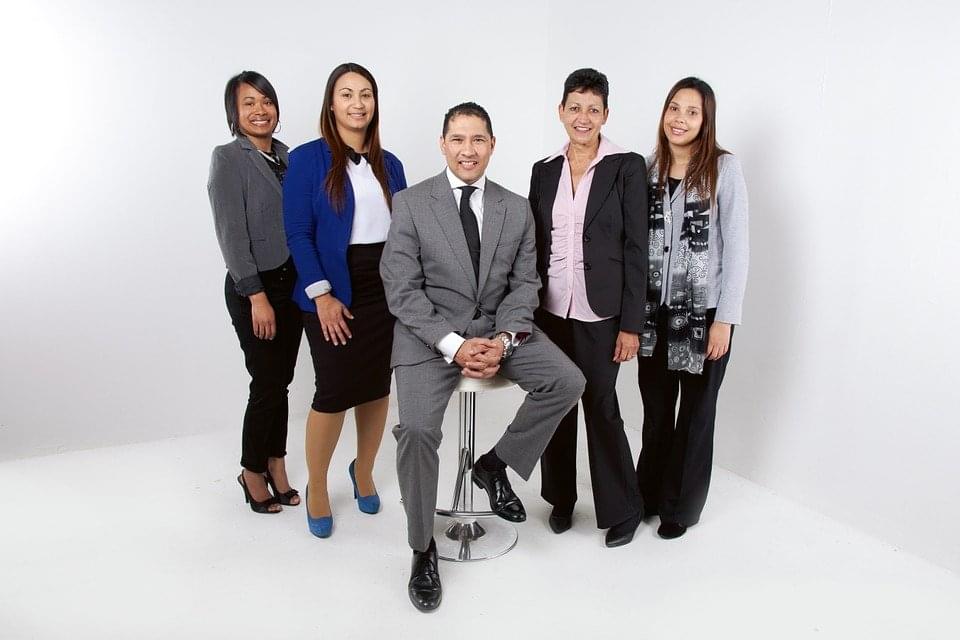 According to LinkedIn's 2016 MENA Recruiting Trends report, quality of hire is now the MENA region's single most important key performance indicator. As a result, employee retention is now a top priority for many recruiters in the MENA region. But how can you ensure your employees will want to stay at your company? What measures can you, as a recruiter, take to assure employees that this is the organisation for them? That's what today's blog is all about!
5 Ways to Improve Employee Retention:
1. Develop an Internal Recruitment Process
According to the Wall Street Journal, organisations should do their best to promote from within whenever possible, as doing so will help employees feel that they're a valued and crucial part of the company's success as a whole. However, many MENA recruiters are neglecting to prioritise internal hiring. In fact, only 11% of MENA organisations have a well-defined program for lateral opportunities in place. Which means that in order to improve retention, more recruiters need to start formalising their internal hiring processes.
In her blog, Steps in a Successful Internal Recruitment Process, Flora Richards-Gustafson outlines 5 steps recruiters should take in order to establish a great internal recruitment process:
a) Develop an internal recruitment policy
"The first step in creating a successful recruitment process is creating and using an internal recruitment policy," says Richards-Gustafson. The policy should describe what internal applicants can expect during the selection process and whether applying for an internal position will affect the employee's current position. It should also state things like whether an employee must remain working in a position for a minimum amount of time before applying for a new one in the company, and should also offer tips about how employees can advance to new positions.
In addition, the policy should also outline guidelines for managerial staff. For example, the policy should place limitations on managers so they do not steal employees from other managers or unnecessarily hold an employee back from advancing their career if they qualify for an available position.
b) Develop a job posting system that ensures the widest reach to company employees
"In addition to creating fliers to hang in break rooms, bulletin boards or restrooms, an interoffice email announcement to employees can also help," says Richards-Gustafson. The job posting itself should include everything an employee needs to know about the new role including a job description, employee eligibility criteria, the job's department and position supervisor, as well as the date employees need to apply by or before.
c) Develop a screening process for internal candidates
"Screen the employees who apply for an internal position with care," says Richards-Gustafson. "The advantage of an internal recruitment is that an internal applicant's managers and co-workers are available and accessible as references. If policy allows, hiring managers may also have access to employee files in order to learn more about an applicant's past performance and behavioural issues," she continues.
d) Conduct interviews with internal applicants
It is as important to conduct an interview with an internal applicant as it is to conduct one with an external applicant. Only by interviewing them in person can the hiring manager truly establish whether the candidate understands the role in question. How they feel they will be able to utilise their skills and expertise within this new role to help the organisation achieve their business goals. Their expectations of the role. And finally, (but most importantly in this instance) their loyalty to the organisation. 
While many companies will conduct interviews with the assistance of the current HR department and company leaders, Richards-Gustafson says that some companies prefer to hire an outside recruitment firm to assist with the internal recruitment process, as using an outside firm can help prevent unfair biases or advantages.
e) Use lessons learned from your internal recruitment process to help staff progress professionally
Richards-Gustafson says  that "an internal recruitment process is a good way for [an organisation] to provide feedback to employees wishing to advance professionally". Lessons learned from screening and interviewing candidates can be passed on to other employees so that they can strategically improve their performance in an effort to progress within the organisation.
2. Provide Ongoing Education
The benefits of providing ongoing training for your staff are almost endless:
Through training they acquire new skills, which increases their contribution to the business and as a result, builds their self-esteem.
Acquiring these new skills can take them into other positions within the organisation – a position that offers better prospects or pay
By upskilling they will be able to take on new and different tasks, which will help to keep them motivated
And finally, but most importantly, as Dan Pickett, CEO of Nfrastructure puts it: "furthering your employees' education can help them feel valued, important and invested in the company." And if employees feel valued, important and invested in, they are much more likely to stay on at your company.
However, as Kevin Griffin, CIO of GE Capital says, "learning cannot just be an afterthought. It must be a core focus of any strong organisation." At GE Capital, for example, the focus is on learning throughout an employee's entire career, with extensive skills training, leadership training and professional development. "There is never a point during your career at GE Capital when you're done learning," says Griffin.
3. Be Open and Transparent
According to Simon Hayward (CEO of Cirrus), the benefits of creating open communication between employees and management are enormous, particularly when it comes to employee engagement. And, as we all know, engaged employees are happier, more productive and, most importantly, more loyal.
To build a culture of transparency, Hayward says that "leaders need to help employees understand the link between their jobs and the overall vision and aims of the business", as doing so will help foster a sense of community and a shared purpose. It will also help employees feel more engaged because they are working towards a common goal.
At Social Talent, we hold regular meetings in which company leaders explain new products, new strategies, and new markets to our employees. During these meetings all employees are encouraged to ask questions, offer opinions and suggest new ideas on how what's being discussed could be improved. In addition, we also operate an "open-door" policy that encourages employees to speak frankly with their managers about any issues they're having without fear of repercussion. All of which helps our employees feel that their input is being listened to and that their opinions are valued within our organisation.
[cta-blog]
4. Offer the Right Benefits & Perks
As big a part as the purpose revolution is playing in our employees decision to stay with our company, it is still important to not underestimate how much of a role benefits and perks play in keeping employees engaged and happy.
However, it is important that you understand which benefits work best for your employees. Healthcare coverage and paid sick leave are great standard benefits, but would your staff also benefit from flexible work hours, paid paternity leave, or the opportunity to telecommute a few days a week? Some companies even offer stock options or other financial awards for employees who exceed performance goals or who stay with them for a certain time period. At Social Talent, we offer our employees unlimited vacation days, free lunch on Mondays and the opportunity to work from home when needed. We also offer new dads paid paternity leave.
Need a little inspiration? Check out the incentives that these 10 well-known companies offer their employees.
5. Ask for Employee Feedback, then Act On It
The last, but certainly not least, way to improve employee retention at your organisation is to ask your employees for their feedback and, most importantly, to then act on that feedback. "You don't check on your finances or your business strategy once a year. So why do you think you can do that with your people?" says David Niu, the founder of TINYpulse and TINYHR. And we most certainly agree!
It's vitally important to your employees that they feel that their voice is being heard within your organisation. And while they may be encouraged to ask questions during meetings and be open and honest with their manager, nothing beats an anonymous questionnaire for gauging peoples' true opinions on how something is working. Which is why at Social Talent, in addition to asking our employees for their thoughts, opinions and feedback at team meetings and on any product updates, we also utilise the TINYPulse system.
TINYPulse lets employers "take the pulse" of their workforce by helping them collect unvarnished feedback from employees. For example, every couple of weeks we ask our employees "On a scale of 1-10, how happy are you at work?". We also ask questions like, "Do you have the tools you need to be successful in your role?" and "What's one thing we're not doing, that we should start doing?". All of the feedback from our employees is anonymous (unless they don't want it to be), and the responses allow our HR team to identify any issues early on and rectify them accordingly. As a result, the average score we receive from our employees when asked how happy they are at work is a 10!
Find out how the likes of IBM, IKEA and Siemens
drive hiring excellence with SocialTalent
---