Keep up with the latest hiring trends!
/
/

How do LinkedIn Use LinkedIn to Recruit?
How do LinkedIn Use LinkedIn to Recruit?
Have you ever wondered how LinkedIn would use their own platform to recruit? Have you ever thought "What LinkedIn feature do LinkedIn's recruiters find the most useful?" Or "How would LinkedIn's own recruiters use LinkedIn Recruiter to get a response from candidates?" Well, Erin Osterhaus, HR analyst at Software Advice, recently sat down with one of LinkedIn's senior product recruiters, Mark Alfaro, to learn how the site uses its own recruiting tool'¬€LinkedIn Recruiter'¬€to find great new hires. Discover what she found out, in the interview below:
What are the benefits of recruiting on LinkedIn?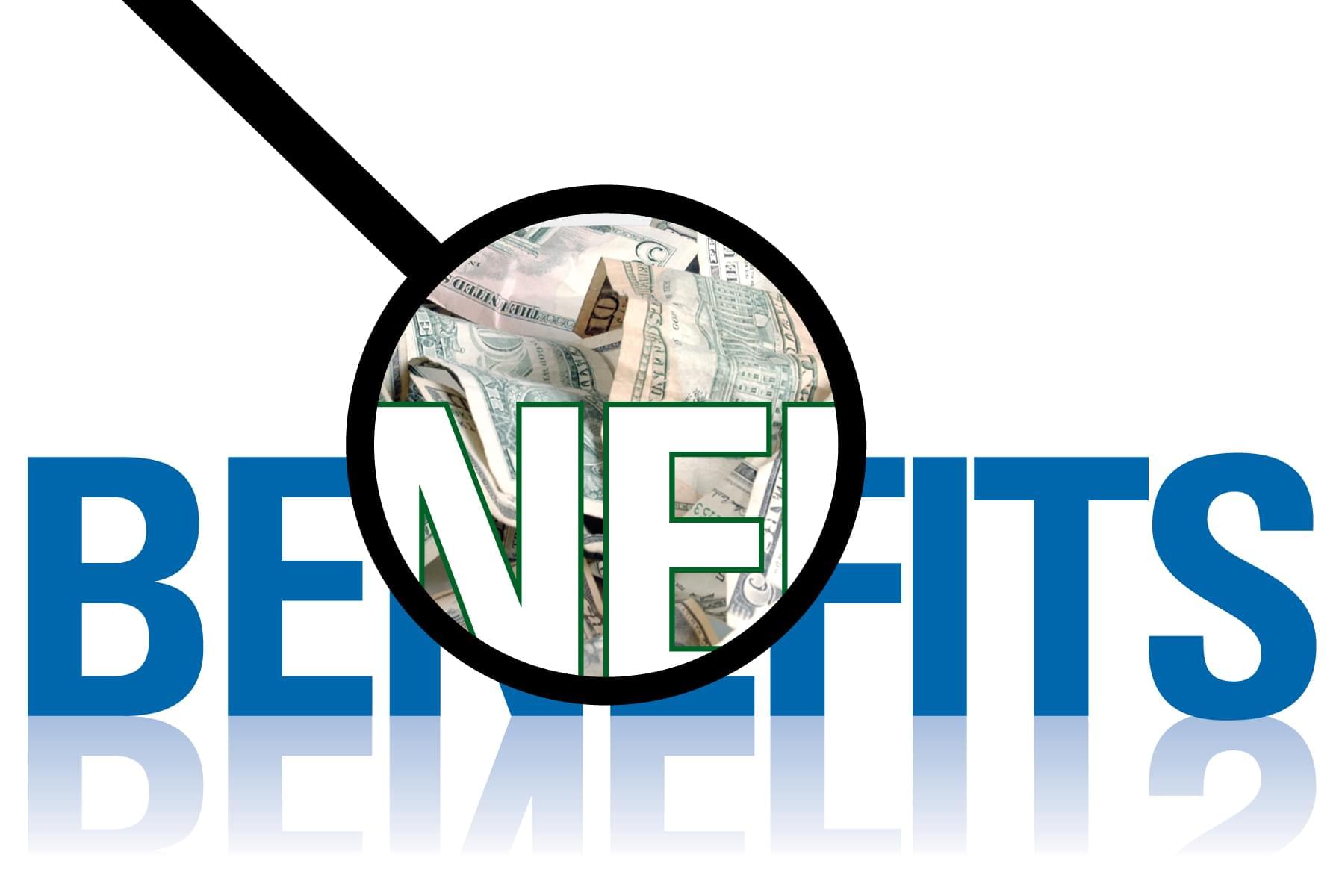 One key benefit LinkedIn offers over other recruiting methods, such as job boards, is its ability to help recruiters find and connect with passive candidates. Because LinkedIn users are able to indicate their industry in the header section of their profile, recruiters can create targeted searches to find candidates they may not have discovered through other means.
Additionally, LinkedIn Groups can be a great resource for recruiters. When you join groups, you gain access to LinkedIn users who may be outside of your network'¬€and who you might not have seen otherwise. By casually interacting with members of industry groups, recruiters might find that elusive purple squirrel.
What do you consider to be the best way to search for candidates on LinkedIn?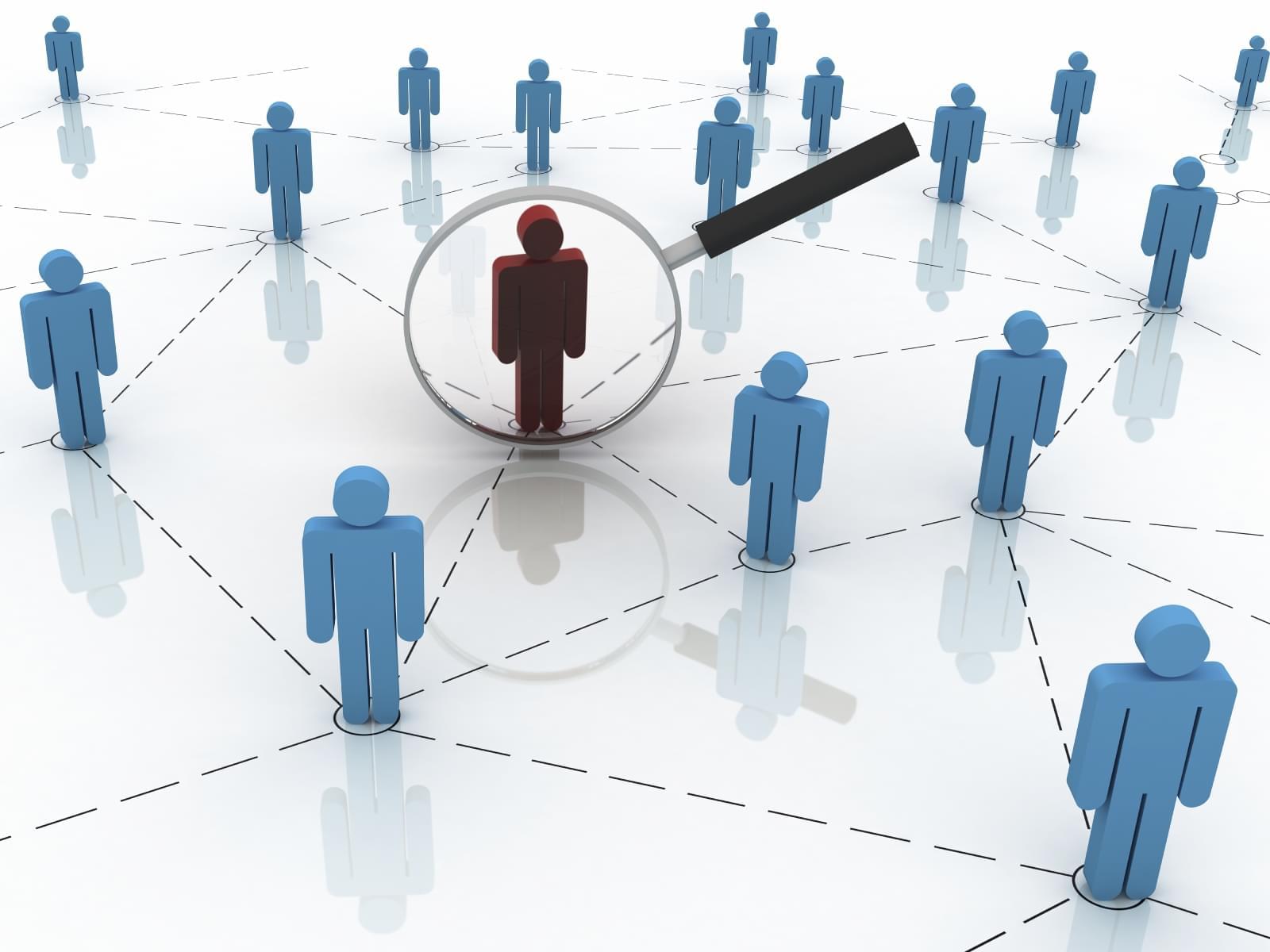 It's important, first of all, to have a clear understanding of what type of candidate you're looking for to fill your open positions. One great way to do this, especially for newer recruiters, is to work backwards. Look at the profiles of past successful candidates. What keywords did they use? What titles did they hold at their previous positions? Create a list of key terms, and you'll be able to intelligently narrow down your searches.
What are some under-utilized features of LinkedIn Recruiter?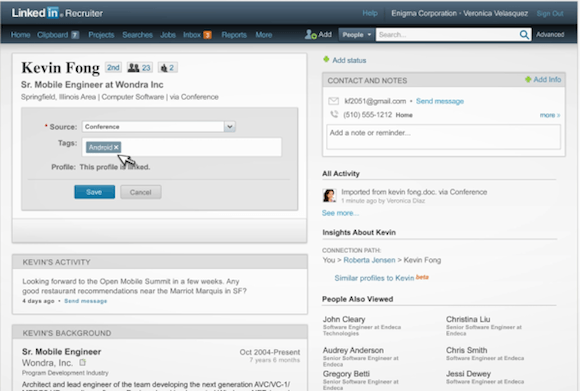 Projects are an extremely useful way to build a talent pipeline for current searches, and to pipeline passive candidates for ongoing or future needs. Using Projects, recruiters can save candidate profiles, searches and relevant job descriptions to get the most out of your talent pool.
Use the Tags feature when organizing candidates. Tagging talent with specific skills and/or attributes can help you when referencing them in the future. In addition to tagging your found candidates, LinkedIn Recruiter allows you to filter all members with your tags.
How can recruiters use LinkedIn Recruiter to get a response from candidates?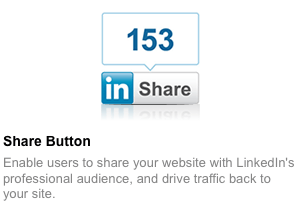 Reviewing the content users post on InShare (i.e. content shared within the LinkedIn network) is a great way to learn more about their professional interests, and can also serve to strike-up a conversation with promising prospects.
Most recruiters scan for specific skills when viewing a candidate's profile, but taking the time to note which Influencers, companies and groups those candidates are following, is an additional way to vet potential hires.
What advice do you have for job seekers in terms of boosting their presence on LinkedIn?

Job seekers should know that HR professionals are using LinkedIn extensively. If you don't have a LinkedIn profile and you're on the job hunt, get one. In addition to keeping your profile up-to-date, job seekers should also be sure to use LinkedIn's social features. Join groups, follow Influencers, and post content relevant to your field in your own feed. This sort of activity helps recruiters know you mean business, and that you're engaged and committed in your professional field.
If you'd love to learn more about Sourcing on LinkedIn including how x-ray search LinkedIn's vast database or how you can still search, find and view every single member profile ensuring you see full names and can get the very most out of LinkedIn from any level of account, then check out our website or download our Black Belt in Internet Recruitment Training course prospectus today by clicking here.
Find out how the likes of IBM, IKEA and Siemens
drive hiring excellence with SocialTalent
---