Keep up with the latest hiring trends!
/
/

SocialTalent Global Recruiting Survey 2018
SocialTalent Global Recruiting Survey 2018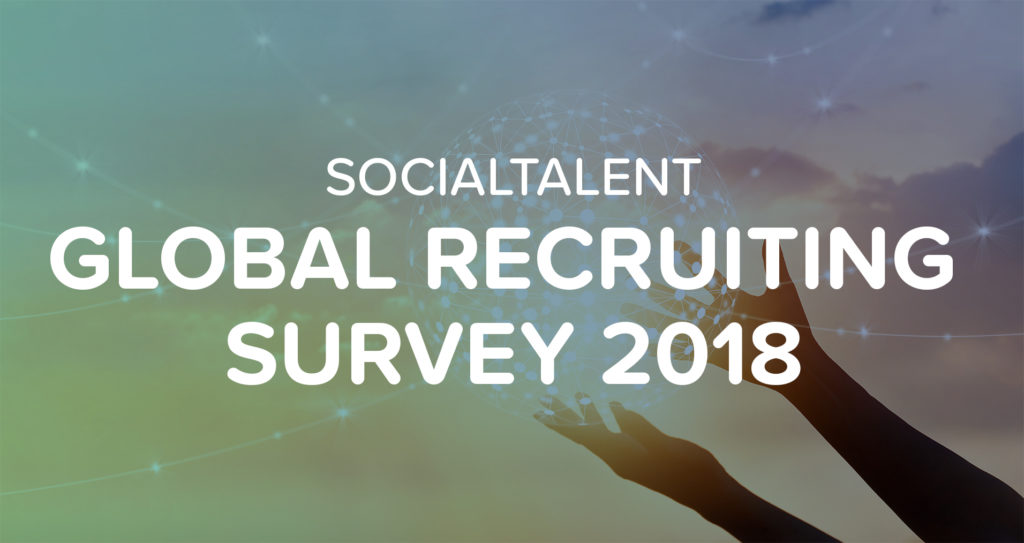 Our famous Global Recruiting Survey is back for edition number FOUR!
In 2017, nearly 2000 recruiters helped us dive into the inner workings of the recruitment world and helped us discover how great recruiters rise above the competition.
Last year, recruiters from all over the world gave us an insight into how they really feel about:
Super Recruiters- how do they get so good?
Talent Search- where do recruiters find top talent?
Recruitment Best Practice- what are the small things that make a big difference?
The Global Recruitment Survey is completely free and once completed you will be entered into a draw to win €100 Amazon voucher (or $100 and £100)
You will also be the first to see the results once we have collected all submissions. That's a heads-up on real recruitment trends before anybody else!
So let's get going and start discovering how recruiters all over the world are working today!
If you want to come back to the SocialTalent Global Recruiting Survey at a later time you can find it here!
Find out how the likes of IBM, IKEA and Siemens
drive hiring excellence with SocialTalent
---